As the years go by, some celebrities are bound to be forgotten as new ones sprout up. The likes of Yvette Mimieux may fall among the many celebrities who look totally familiar to us but their names we can probably never remember. She is an actress of the late-50s, early-90s and those who are familiar with some of the most-watched films of that era could recall her role as 'Weena' in the 1960 science fiction film The Time Machine, or as 'Claire' in the 1968 adventure-war film Dark of the Sun. Although she is now retired from acting, her roles cannot be easily erased from the history of the entertainment industry. For those who could not recall who Yvette Mimieux really is, here are facts that would remind you about her.
Who is Yvette Mimieux?
Yvette Carmen Mimieux, better known as Yvette Mimieux, is an American actress and writer born on January 8, 1942, in the beautiful city of Los Angeles, California, USA. Her father Rene Mimieux is French while her mother whose name is Carmen Montemayor is Mexican. Unfortunately, further details about the actress' family and educational background cannot be found but it appears she had a very sound and lively childhood full of love and support from her family.
1. She was a beauty contest finalist
Before beginning a career as an actress, Mimieux was among the four young ladies picked by American singer and actor Elvis Presley, at a beauty contest, to compete for the role of "girl in a bathing suit" in his film Jailhouse Rock. Even though she wasn't picked eventually, it marked a good start to bigger screen roles in the following years.
2. Her Film, TV and Stage Appearances
Mimieux debuted as an actress in 1960, with the film Platinum High School which starred the famous vaudevillian, comedian, actor, producer and radio personality, Mickey Rooney who appeared in more than 300 films before his demise in April 2014. At the time of her film debut, Mimieux was signed with Metro-Goldwyn-Mayer Studios Inc. (MGM). The same year, she landed in the film version of the 1895 novel The Time Machine, by the  H. G. Wells. Mimieux starred in the film as Weena and played alongside great actors like Rod Taylor and Tom Helmore. Other films she starred in the same year include  Where the Boys Are (as Melanie Tolman) and Alcoa Presents: One Step Beyond (as The Clown). Much as these films garnered her praise and attention, they also opened her to more films and TV roles.
In 1962, she had a female lead role in the American-Mexican drama film Four Horsemen of the Apocalypse and in the romantic drama film Light in the Piazza. While the former was a huge flop, the later faired better in the box office. Later on, she appeared in the movie named Jackson County Jail which gave her popularity a further push. From the 1970s till her retirement in 1992, the gorgeous actress made more appearances on TV series some of which include The All-Star Salute to Mother's Day, Obsessive Love, Perry Mason: The Case of the Desperate Deception and Lady Boss. 
3. Her Net Worth
Yvette Mimieux retired in 1992 after starring in the miniseries Lady Boss, as Deena Swanson. The Los Angeles-born actress has a net worth of $5 million, an amount she garnered from her multiple films and TV roles. Aside from acting, she co-wrote and produced the 1984 TV movie, Obsessive Love.
Leaving the entertainment industry, Mimieux decided to focus on real estate business. The former actress also owns a resort in Mexico which has become a home to many celebrities who visit the city on vacation.
4. She is Married
Actually, Yvette Mimieux has been married twice. She was first married to an American film choreographer and director, Stanley Donen who on his path, has married and divorced five times with Mimieux being the fourth on the line. The two married in 1972 and they lived together until 1985 when they decided to go their separate ways but still remain as close friends.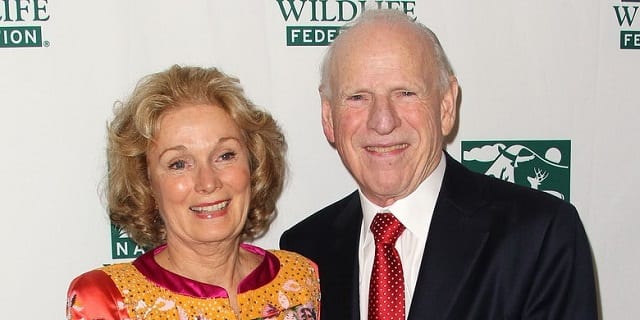 After divorcing Stanley, Mimieux went ahead to marry Howard F. Ruby, founder of Oakwood Worldwide. The couple got married in 1986  and have remained together since then. However, they are yet to have children of their own.
See Also: Richard Giannotti's Net Worth and Other Interesting Facts
5. Details of Her Body Measurements and What She is Doing
There is no doubt that the blond and blue-eyed retired actress had and still has a terrific figure even as she is aging. Mimieux is 5 feet 4 inches (1.65m) tall. She is charming with a chest measurement of 34 inches while her hip and an enviable waist that measures 35 and 22 inches, respectively. This gives her an amazing body figure of 34-22-35 inches. As per what the retired actress is up to, she revealed that she was going to U.C.L.A. and studying archaeology.