1960s Hollywood witnessed the emergence of several glamour girls and one of the most notable amongst them was Michele Carey. Blessed with an incredible mane of luxuriant dark hair, Carey first won people's admiration with her incredible piano playing skills as a child. She subsequently set her heart on becoming an actress and nothing, not even the birth of a son as a teen, could derail this dream.
Arriving in Hollywood in her 20s, Carey first made her mark as a model before finding her feet as an actress. She then featured in lots of movies and TV series between the 60s and 80s, including the 1966 film El Dorado, where she portrayed the famous role of Joey MacDonald. This indefatigable thespian has passed on but her impact in the industry is one that will not be forgotten in a hurry.
Profile Summary
Born: Michele Lee Henson
Date of Birth: February 26, 1942
Place of Birth: Annapolis, Maryland, US
Died November 21, 2018 (aged 76)
Occupation: Actress
Years active: 1966–1986
Spouse(s): Fred G. Strebel
​(m. 1999; died 2011)
TV shows: A Man Called Sloane, The Legend of the Golden Gun
Parents: Stanley Willard Henson Jr., Thelma Burnell Henson

Growing Up as a Child Prodigy
Born Michele Lee Henson on February 23, 1943, Carey was a native of Annapolis, Maryland. She was the daughter of a wrestling instructor at the prestigious U.S. Naval Academy, Stanley Willard Henson Jr., and his wife Thelma Burnell Henson. Carey and her parents relocated to Rochester, Minnesota, where she spent most of her early years and was known as a piano prodigy.
She was even famous for performing with Rochester-based Philharmonic Orchestra for which she received an award at the age of 13. Subsequently, her family moved to Fort Collins, Colorado where Carey attended Fort Collins High School, and her father became Fort Collins' first surgeon. Whilst pursuing her high school education, Michele Carey had a son and also got married.
She, therefore, spent the first few months after graduation completely dedicated to her child. The young girl however realized that this was not all she wanted out of life and moved to Los Angeles with her son to pursue a career in modelling. On arrival, Michele signed up with Powers talent agency; this was in 1964. While there, she also had an eye for acting and did catch the attention of notable personalities in the industry.
Landing Her Evergreen Role on El Dorado
In 1965, Michele Carey got her first acting role in the Pathécolor beach party film, How to Stuff a Wild Bikini. Her major breakthrough in the movie industry came when she appeared as the high-spirited troublemaker, Joey MacDonald, in the western film, El Dorado. She shared the screen with great actors like Christopher George, John Wayne, Arthur Hunnicutt, Robert Mitchum, and Frank Sinatra
The film, which was first released in Japan in December 1966, was released in America on June 7, 1967, and it was very successful at the box office. It grossed over $5,950,000 in box office returns and received positive reviews.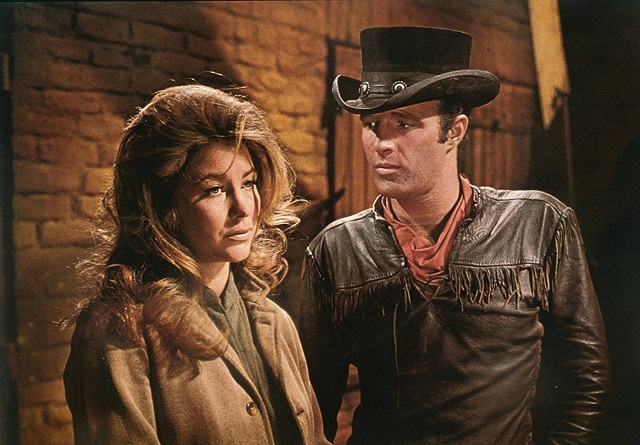 The success of the film also affected Michele's acting career positively as it earned her more notable roles in films like Live a Little, Love a Little, Dirty Dingus Magee, and The Sweet Ride. In TV shows, she starred in The Man from U.N.C.L.E., The Wild Wild West, It Takes a Thief, Mission Impossible, and much more. Unfortunately, none of her roles in these TV series and films earned her as much wealth and public recognition as El Dorado.
A Quick Look at Michele Carey's Net Worth
Michele Carey was active as an actress from 1966 to 1987. During this period, she featured in several movies such as Live A Little, Love A Little (featuring the king himself – Elvis Presley), Changes, The Animals, Scandalous John, The Choirboys, The Sweet Ride, and Dirty Dingus Magee.
On the small screen, the erstwhile model showcased her skills in projects such as Mission Impossible, The Wild Wild West, Starsky and Hutch, Gunsmoke, The Six Million Dollar Man, The F.B.I., A Man Called Sloane, and The Fall Guy. All these projects paid her decently and the actress was able to accumulate a net worth of around $5 million during her lifetime.
Later Years and Demise
From 1979 to 1980, Michele Carey played a recurring female computer voice role in the adventure series, A Man Called Sloane. After that, the roles dried up and the Maryland native found it difficult landing any other project for the next six years. She then made a brief comeback in the late 1980s with a role in the 1986 horror film, In the Shadow of Kilimanjaro.
This remained her last onscreen outing until news of her death filtered in 2018. The beautiful actress left the world on November 21, 2018, at the age of 75.
Michele Carey died in Newport Beach, California, with her cause of death stated as natural causes. A private funeral was held for her and she was then interred in Fort Collins beside her parents, Stanley and Thelma. Her mother had earlier passed away in 2016 while her father died in 2018.
See Also:  Untold Stories Of Inger Stevens' Quick Rise To Fame, Secret Marriage and Early Death
A Look at Her Four Marriages
Michele Carey was one lady who gave her all; be it in her profession or in matters of the heart. The late Hollywood star was married on four occasions and her first marriage was to a high school boyfriend. The marriage only lasted for a short period and the couple welcomed a son named Kevin Troy in June 1960.
Whilst thriving as an actress in Hollywood, Carey met and married her second husband in the 80s. He ended up adopting her son but that sweet gesture was not enough to stave off divorce as they later went their separate ways.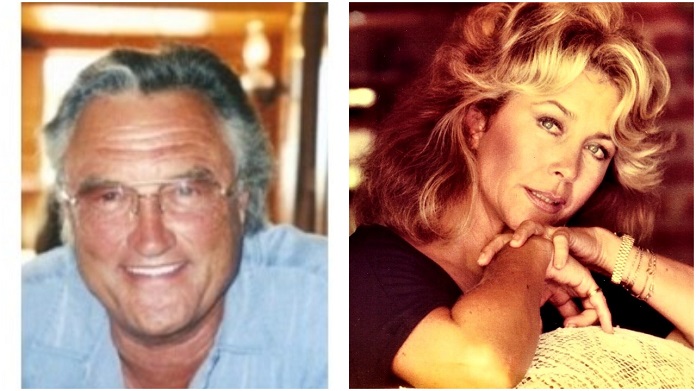 The El Dorado star then went on to record her third marriage and divorce in the 90s before going on to settle down with a businessman named Fred G. Strebel in 1999. This fourth union stood the test of the time as the couple lived together for several years at their house in Hillsborough and Rancho Mirage.
They were later separated by the cold hands of death which snatched Fred on December 28, 2011. Michele's only child, Kevin Troy Schwanke, also passed away in La Quinta, California, in November 2017. It, therefore, means that the actress was only survived by her three siblings: George Henson II, Stanley Henson III, and Janine Robberson.