Anyone who watched the hit NBC sitcom, 3rd Rock From The Sun between 1996 and 2001 should already know Kristen Johnston. She is the actress who played the lead role of 'Sally Solomon' in the series. An American veteran actress, Kristen has featured prominently in film, TV, and theater since the early 1980s, featuring in no less than 48 roles over the decades. Still very much active, Kristen is currently filling the voice role of 'Braddock' in the animated TV series Amphibia that premiered on Disney Channel on June 17, 2019. So, while you listen to 'Braddock' as portrayed by Kristen, here is an opportunity to know the real person behind the character.
Kristen Johnston's Biography
A daughter to the former Wisconsin Republican state senator Rod Johnston who died on March 30, 2018, the award-winning actress was born as Kristen Angela Johnston. Her birth occurred on September 20, 1967, in Washington D.C. But, although she was born in Washington, she was raised in Wisconsin alongside his siblings – Scott and Julie. In her teenage years, Kristen also spent some time abroad (in Sweden and South America, to be precise).
For her education, Kristen Johnston attended St. Eugene's Catholic Grade School before proceeding to Whitefish Bay High School both in Fox Point, Wisconsin. After high school, she went to get a degree in drama from New York University.
Is She Married? Who Is Her Husband?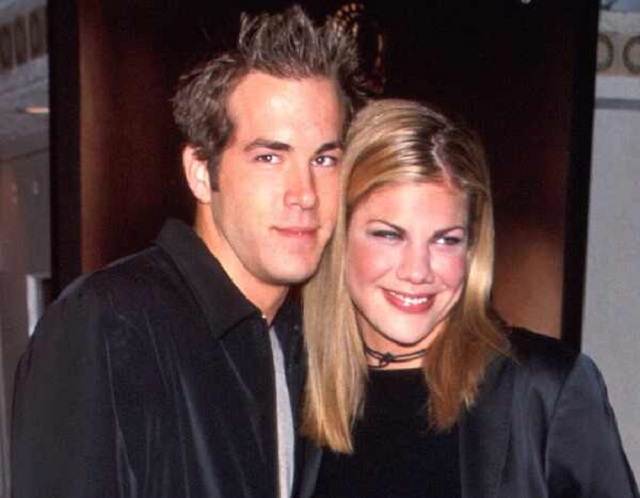 Kristen Johnston has enjoyed a sterling career life over the years. But, she has not been equally successful in her love life – not because she has not tried, but obviously because she has tried and failed. Although she has been in romantic relationships at least on two occasions in the past, none of them has transformed into marriage. As far as the public and the media go, her first romance was with David Newsom, an actor. It was a whirlwind but shortlived affair that barely lasted two years (from 1996 to 1998).
The following year (1999), Kristen was hooked up to the famous Canadian-American actor, comedian, producer, and screenwriter Ryan Reynolds. The duo even attended the premiere of the 1999 film The Green Mile together. But, in less than a year later, they went their separate ways. That was before Ryan eventually wed Blake Lively. The affair with Kristen was so short-lived that much of the mainstream media did not capture it.
SEE ALSO: 18 Highest Paid Actresses In The World
Facts & All You Must Know about Kristen Johnston
She Began Her Career On Stage
Although Kristen Johnston's first credited on-screen appearance was in 1985, she had already started acting professionally on stage before then. Working with the New York-based Atlantic Theatre Company (ATC), the actress featured in several stage productions including As You Like It and Stage Door, among others.
On-screen Career
As already hinted, Kristen Johnston made her on-screen debut in 1985 with a role in a short film named Orkly Kid. Then, subsequently, she continued to display her acting prowess in other feature films such as Amazonia (1992), Backfire! (1995), and Austin Powers: The Spy Who Shagged Me (1999).
With the turn of the century, the actress kept waxing stronger. She filled the role of Wilma Slaghoople in The Flintstones in Viva Rock Vegas (2000), Rhonda in Music and Lyrics (2007), and Deb in Bride Wars (2009). Going further, she acted as Katherine in Lovesick (2014), as Esmeralda in Thrill Ride (2016), Professor Barnes in Swiped (2018), and as Roksana in Hurricane Bianca 2: From Russia with Hate.
Apart from feature films, the actress has also been part of TV series like Chicago Hope (1994) and Heart Afire (1995). However, the TV role that really began to expose the gem in the actress was as 'Sally Solomon' in the NBC sitcom 3rd Rock From The Sun (1996 – 2001) where she appeared in 139 episodes. She would eventually receive two Primetime Emmys for that role.
Other important TV roles so far filled by Kristen Johnston are as Holly Franklin in the TV Land sitcom, The Exes, where she appeared in 64 episodes. While she is still playing the recurring role of Tammy Diffendorf in the CBS sitcom Mom, Kristen Johnston has also started filling the voice role of 'Braddock', in the animated TV series Amphibia that premiered on Disney Channel on June 17, 2019.
She Is An Anti-alcoholic Crusader
In 2012, Kristen Johnston published her autobiography entitled Guts: The Endless Follies and Tiny Triumphs of a Giant Disaster. In the book, the actress reveals that she was once addicted to alcohol and pills from her high school days. According to her, at the height of it, the addiction got so bad that she was averaging two bottles of wine per evening.
However, the good news which the book announces is that the actress eventually overcame alcohol addiction to the point that she had been sober for five years. So, through her charity named SLAM (Sobriety, Learning, and Motivation) she tries to inspire high school girls to embrace self-esteem and avoid alcoholism.