The way Daniel Tosh and his wife Carly Hallam began their marriage is yet another reflection on how far public figures will go to keep their personal affairs private. Tosh's brand of comedy may not appeal to everyone, but it sure made him famous enough to become a celebrity. One might even go out on a limb and say his comic writer's wife finds him funny, at least.
It has been years since Daniel Tosh's marriage to Carly Hallam hit the airwaves, but a lot had been going on before then. And though the gay rumors surrounding the comedian were mostly squashed with news of his wedlock, are there still some facts behind them yet to be revealed? From his married life to details surrounding his sexuality, below are the important things you should know.
A Brief History of Daniel Tosh's Early Life and Career
Daniel was born in Boppard in Rhineland-Palatinate state, West Germany. The son of a Presbyterian minister, Tosh grew up in Florida, Titusville to be exact. He attended Astronaut High School located in Brevard County. He graduated from the school and later attended the University of Central Florida. He eventually became a graduate of the institution with a degree in Marketing; that was in 1996.
After graduation, Tosh worked for a while at Central Florida Research Park as a telemarketer. He would later describe the employment as the closest he ever been to having a real job. After a while, he moved to Los Angeles to pursue his comedy career. It is said that his experience while growing up in Florida inspired his career choice. The comedian has made a name for himself with his controversial brand of offensive comedy also referred to as black comedy. Tosh is also an acclaimed television host, actor, producer, and writer. He currently hosts a show dedicated to him on Comedy Central called Tosh.0.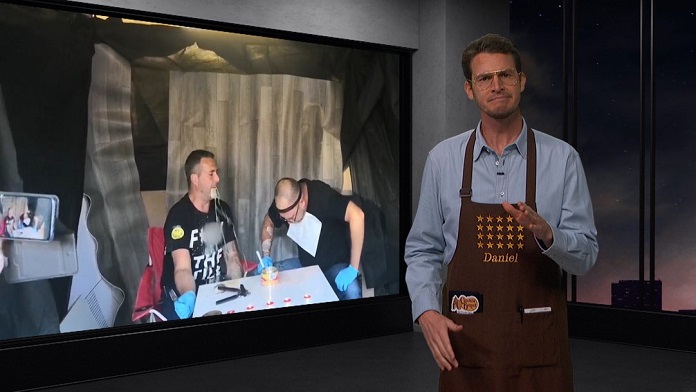 Daniel Tosh has managed to succeed in a very competitive line of work, becoming the star of many stand up comedy specials and comedy tours. Tickets to his shows usually get sold out despite being a little pricey, a testament to how much people love his offensive brand of comedy. Despite being a comedian who performs on a stage in front of thousands, Daniel suffers from social anxiety and has stated that he does not like public speaking.
Daniel Tosh and Carly Hallam's Forever After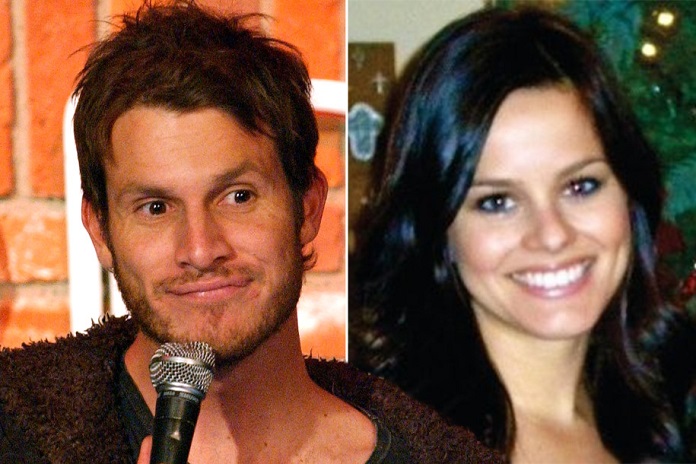 Daniel Tosh is not the only celebrity in the immediate family. His wife Carly Hallam is a Florida-born actress and comic writer. She has been working with her would-be husband way before the two found their way to the altar. Notably, Carly Hallam has been a writer for her husband's show Tosh.O since 2012 and has appeared on several episodes since it started.
A member of the Writers Guild of America, Carly Hallam has also worked on popular projects like the successful crime comedy show Brooklyn Nine-Nine. In addition to screenwriting, she has also been credited as a story editor. Though primarily a writer, she has also featured in some films, including New Low and Two If by Sea: The Hobgood Brothers.
Tonight's episode of #Brooklyn99 has my name on it! Watch to find out why @JoeLoTruglio has a tail. pic.twitter.com/krXVooKvYc

— Carly Hallam (@carlyhallam) April 11, 2017
She is quite an avid user of the internet, and her social media personality reveals her playful and sarcastic side. In fact, it is believed that Carly Hallam and her husband are more alike in that regard than anything else.
If your name is Antonia you are legally obligated to become a yoga instructor.

— Carly Hallam (@carlyhallam) August 9, 2017
Daniel Tosh and his wife Carly Hallam have been married since 2016, but it did not become public knowledge until over two years later. Celebrity status aside, considering both husband and wife had active social media pages at the time, not letting their marriage slip for two years must not have been easy. Although the comedian did drop some teaser tweets, he never mentioned who his wife was.
The wedding date was not the only thing they kept secret. Apart from maybe their close friends and relatives, no one was invited to their Malibu wedding or even knew they were dating. With no clear information on when the couple began courting, a good guess would be during those early years of working together on Tosh.O. Also, since both husband and wife spent a substantial part of their lives in Florida, the sunshine state could have been the origin of their love story.
With a comedy writer and a comedian under the same roof, we imagine their union is full of laughter, even if the husband is over ten years older than the wife.
Why People Think Daniel Tosh Is Gay
The nature of Daniel Tosh's jokes and his vocal take on legalizing gay marriage are the genesis of the whole homosexuality speculations. He likes to play around with homoerotic jokes in some of his performances and has been an advocate for the LGBTQ community before it was cool.
However, based on Daniel Tosh's reported history with women, rumors of him being gay have always seemed off, maybe even slightly ridiculous.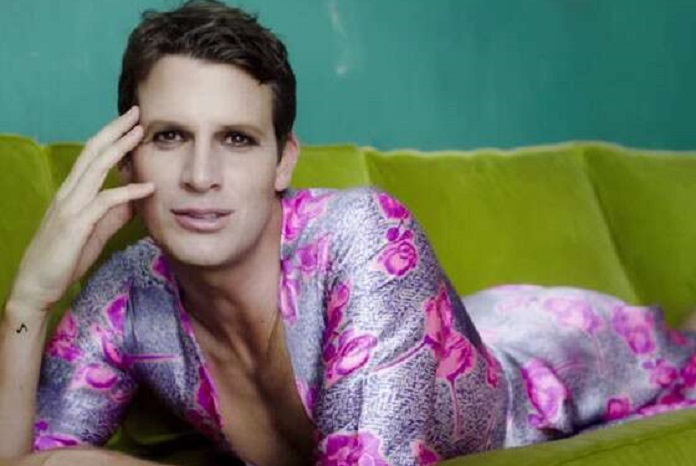 Like many celebrities, with no shortage of beautiful people around him, Tosh has had his flings. However, not many of them lasted long enough to attract the prying eyes of the media, except his relationship with his actress and model ex-girlfriend, Megan Abrigo. Their relationship may not have led to a marriage like what he had with Carly Hallam, but it lasted for years and was a very public one too.
Except for an official confirmation from the comedian regarding his sexuality, it is safe to assert that Daniel Tosh is not gay. Even though some would want to believe he is still in the closet, his relationship history and the fact that he is currently married to a woman suggest otherwise in no small manner. He can not date women and get married to one just for show, can he?