| Net Worth: | $4 million |
| --- | --- |
| Age/Date of Birth: | 46 years old (August 23, 1977) |
| Height: | 1.88 m or 6 ft 2 inches |
| Ethnicity/Race: | White |
| Nationality: | American |
| Wife or Girlfriend: | Elizabeth Christie (m. 2001; div. 2007), Katie McLaughlin (m. 2010; div. 2015) |
| Parents: | Norman and Adrienne Fogle |
Jared Fogle is an American motivational speaker, a former spokesman for Subway restaurants and a convicted sex offender who has a net worth of $4 million.
The name, Jared Fogle, is one that anyone familiar with American fast food or advertising would recognize. The Indiana-born media personality rose to prominence in the early 2000s. An article about his weight loss through Subway sandwiches diet led to him becoming a media spokesperson for the Subway franchise. This began an almost two-decades-long career as a philanthropist and motivational speaker.
However, since 2015, things have changed for Jared Fogle, and his days of appearing in commercials are now behind him. Here is the truth about why and what he is up to now, as well as details about his net worth.
How Did He Become Famous?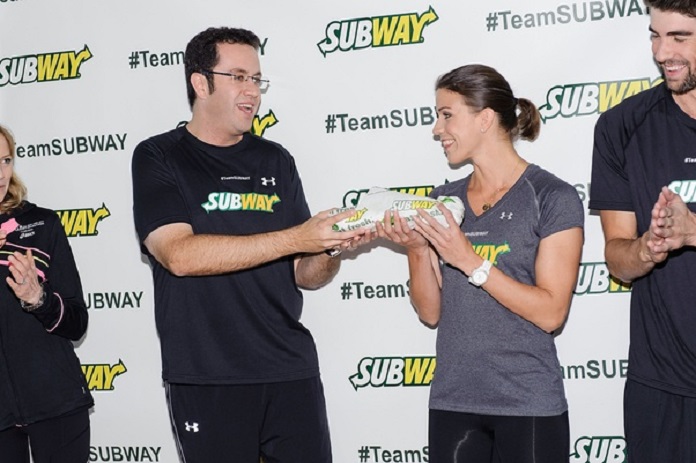 Jared Fogle eventually rose to prominence for his significant weight loss, attributed to eating Subway sandwiches. His weight loss diet is what has been bringing him a lot of fortunes while he's also made a name for himself through several advertising campaigns for Subway.
Fogle achieved national fame after his friend, a former dormmate at Indiana University, posted an article about his incredible weight loss on a Subway diet. Before he began the diet, he weighed 425 pounds, and over a year, without exercise and junk food, he lost more than 200 pounds. The article was published in the Indiana Daily Student paper and was discovered by a Chicago-area Subway franchisee, which then sent it to Subway's advertising agency.
Thus began a Subway ambassadorial career for Jared Fogle that lasted between 1999 and 2015. Some of the campaigns he worked on for Subway include Tour de Pants and several sponsored in-store appearances across the United States. Fogle was also featured in several magazines, once in Men's Health article, Stupid Diets…that Work!. Over time, he appeared in over 300 commercials for Subway, increasing the franchise's sales threefold between 1998 and 2011.
Aside from his Subway role, he was also the subject an episode of the satirical show, South Park, appeared in WWE, and the film series, Sharknado. Before he became famous, he worked in the revenue management department at American Trans Air. He began the job after graduating from Indiana University in 2000.
His Net Worth Has Gone Down To $4 Million From $15 Million
His career as a brand ambassador was financially rewarding. At the highest point of his career, he was worth an estimated $15 million. The bulk of it came from earning $2 million a year as a spokesman for Subway and from other side businesses. At the moment, however, due to his legal problems, his divorce settlement, and over $1.4 million spent on restitution, he is worth $4 million, according to Celebrity Net Worth.
One of his side businesses was motivational speaking, which he ran through his foundation, Jared Foundation. He spoke all over the country on weight loss programs, earning as much as $10,000 per appearance.
With his wealth, Jared Fogle was able to live a lavish life. He owns an Indiana home, worth $536,000. He also has a house in Austin Oaks, which he bought for $570,000. Fogle's house in Zionsville is one of the most infamous properties in Indianapolis. The 6,175 square foot home has four bedrooms and six bathrooms, and its value is at nearly $600,000.
Jared Fogle is in Federal Prison
The former Subway ambassador is currently at the Federal Correctional Institution in Englewood. He was remanded there in December 2015 to serve 15 years and eight months sentence for distribution and receipt of child pornography. He was also charged with illicit sexual conduct with a minor.
His lengthy incarceration is the culmination of a long investigation of child pornography that began in 2008. Jared Fogle child pornography interests began drawing the attention of law enforcement as far back as 2008 when a reporter, Rochelle Herman Walron, reported to the Florida police that Fogle had made lewd comments to her about middle school girls at a school event.
After the police, she also took her reports to the FBI, where they asked her to wear a wiretap during her conversation with Fogle. She spent the next four years befriending Fogle and gathering evidence against him.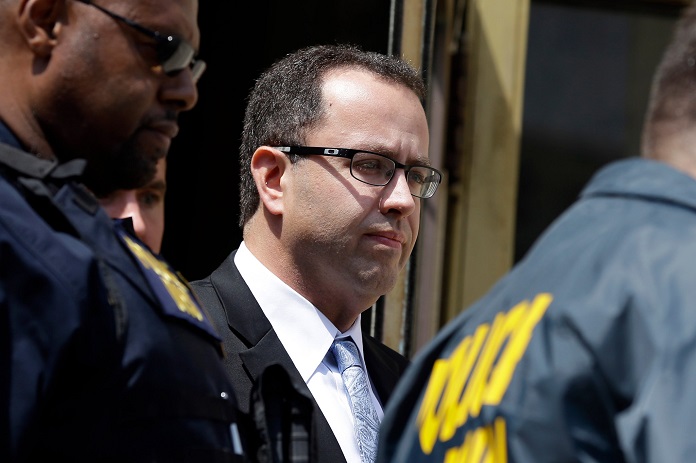 During the investigation, more incriminating evidence mounted against Jared Fogle which led him to take a plea deal. After his arrest, Subway removed all of Fogle's name and images from the website, before publicly announcing that they had decided to end their business relationship with him.
On August 19, 2015, Jared Fogle pled guilty to one count of distribution and receipt of child pornography and one count of traveling to engage in illicit sexual conduct with a minor. Fogle agreed to pay restitution as well: $100,000 to each victim, which led to a total of $1.4 million.
He was sentenced to prison in December 2015 by a federal judge – Tanya Walton Pratt. Although the prosecution had requested a sentence of 12 years, the judge sent him to 15 years and eight months in prison, with a minimum sentence of 13 years. Although Fogle and his legal team appealed the judgment, the conviction was upheld condemning him to prison until July 2029, at minimum.
He is Living a Relatively Comfortable Life in Prison
Although Jared Fogle is in prison, not much has changed in his life, according to an insider. According to a report from a former inmate who served at Fogle's correctional facility, the former Subway ambassador is living a decent life. He has access to movies, great and fancy meals, often cooked by himself.
In prison, Fogle also has access to religious services, arts and crafts, gym facilities, and a leisure library. His prison experience is part of the low-security nature of the facility, considered one of the best for an inmate.
However, his experience as a prisoner hasn't all been rainbows and sunshine. Jared Fogle was attacked in March 2016 by a fellow inmate, Steven Nigg. The attack, which left Fogle with a bleeding nose, swollen face and neck scratches, was supposedly due to Nigg's hatred for child molesters. Because of the attack, Nigg got transferred to another prison facility.
What We Know About His Family Life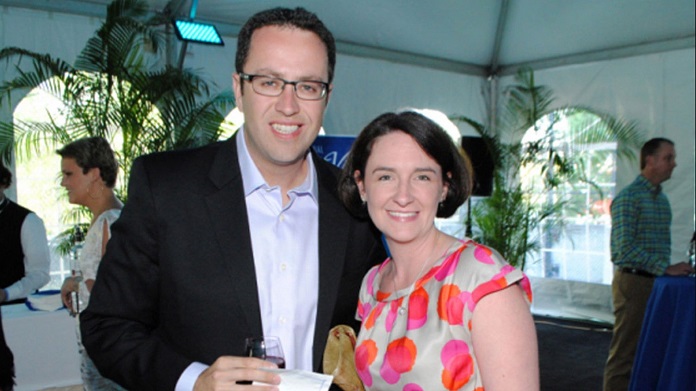 Jared and Kathleen McLaughlin: image source
Shortly after he found fame as a Subway ambassador, he married a pediatric nurse, Elizabeth Christie. They got married on October 14, 2001, and were together for six years before the marriage ended in divorce in October 2007. They never shared any children.
Two years after his divorce from his first wife, Jared Fogle got engaged to a teacher, Kathleen McLaughlin. They got married in August 2010 and shared two children. Their first child, a son, Brady, was born in 2011, and the second, a daughter, Quinn, was born in 2013.
The two of them were still together when he was arrested and began his trial for child pornography. About a month before he was sentenced, the couple got divorced and he paid Kathleen $7 million.
Profile Summary
First Name:
Jared
Last Name:
Fogle
Also Known As:

Not available
Sex/Gender:

Male
Profession:

Spokesman, actor
Famous For:
Being a former spokesperson for Subway restaurants
Colleges/Universities Attended:

Indiana University
Educational Qualifications:

Not available
Religion:

Jewish
Birthday & Zodiac

Age/Date of Birth:

46 years old (August 23, 1977)
Zodiac Sign:
Virgo
Birth Place:

Indianapolis, Indiana, U.S.
Nationality:
American
Ethnicity/Race:

White
Country of Residence:

USA
Physical Attributes

Height:

1.88 m or 6 ft 2 inches
Weight:

86 Kg
Eye Colour:

Blue
Hair Color:

Dark brown
Other Body Measurements:

Not available
Relationships

Marital Status:

Divorced
Spouse/Partner:

Elizabeth Christie (m. 2001; div. 2007), Katie McLaughlin (m. 2010; div. 2015)
Family and Relatives

Father:

Norman Fogle
Mother:
Adrienne Fogle
Children:

A son, Brady (born 2011), and a daughter, Quinn (born 2013)
Siblings:
He has a younger brother and sister
Other Relatives:

Not available
Net Worth
Estimated Net Worth:

$4 million
Salary:
Not available
Source of Wealth:

Spokesman career, acting