As a sequel to our recent publication on the world's highest-paid actors, (Click here to see it) justrichest.com brings you the top 18 highest-paid actresses in the world with evaluation from June 2014 to June 2015. The list could've almost as well be named the highest paid American actresses because unlike the male version which included 5 Bollywood/Asian stars, the female version is 99% dominated by Hollywood sweethearts with the missing percent being Asian actress and pop singer Bingbing Fan who made the list at 4th place. Though the figures earned by the world's highest-paid actresses are no chicken feed, they are far less, compared to what their male counterparts earn. Robert Downey who holds the title for the world's highest paid actor banked an incredible $80 million, which is $28 million higher than the $52 million earned by the world's highest-paid actress, Jennifer Lawrence. Guess we won't be wrong to tag the movie industry a "man's world". Here are the 18 leading women in the movie industry beginning with the least paid…
18. Natalie Portman
Earnings: $6 million
While she receives her paycheck from the movie "Thor: The Dark World", modeling for Dior's fragrances adds to her earnings. Her first directed movie "A Tale of Love and Darkness", an adaptation of the Amos Oz's book was released in May, 2015. Together with Christian Bale, she will be staring in Terrence Malick directed films "Weightless" and "Knight of Cups" both to be released in 2016.
17. Mila Kunis
Earnings: $6.5 million
Though her 2015 movie "Jupiter Ascending" did badly at the box office, she was still well compensated for her acting role. The Gemfields jewelry ambassador has been the voice of Meg Griffin in the animated series "Family Guy" since 1999.
16. Emma Stone
Earnings: $6.5 million
Her 2015 romantic-comedy "Aloha" was a huge box office bomb, but her upfront paycheck and highly lucrative endorsement with Revlon were enough to save her a space on the list. To make things brighter, Emma received critical acclamation for her roles in "Birdman" which grossed $103.2 million
15. Sandra Bullock
Earnings: $8 million
Her 2013 movie "Gravity" earned her a paycheck of $51 million making her last year's highest-paid actress, but due to her inactivity in the past year, her paycheck dropped to $8 million. Hopefully, the veteran actress will bounce back as she stars in upcoming "Our Brand is Crisis", a movie about political strategies in South America produced by George Clooney. The Oscar winner voiced Scarlett Overkill in the hit animation, "Minions".
14. Amanda Seyfried
Earnings: $8 million
Amanda owes her first ever appearance on the highest-paid actresses list to her roles in "Ted 2" and "Pan" including endorsement deals with Clé de Peau Beauté and "Givenchy".
13. Meryl Streep
Earnings: $8 million
The most nominated actress/actor of all time got this year's paycheck for her role in "In the Woods". The movie received indifferent reviews from critics, but thanks to her faithful fans who trooped into cinemas to see it, the movie on a $50 million budget grossed a massive $172 million.
12. Gwyneth Paltrow
Earnings: $9 million
Gwyneth had it rough this year relationship-wise, splitting from her 12-year marriage to Coldplay lead singer Chris Martin but money-wise it was all smiles. The Goop writer's $9 million earnings didn't come as paychecks for acting roles but rather from lucrative endorsement deals with Hugo Boss and Max Factor.
See Also: 30 Most Expensive Celebrity Weddings Till Date
11. Cameron Diaz
Earnings: $11 million
If it wasn't for her steady compensation for roles in "Annie" and "The Other Woman", including a lucrative deal with Swiss manufacturing company Tag Heuer, Cameron would have been found wanting on the list as her 2014 "Sex Tape" movie was a massive flop.
10. Kristen Stewart
Earnings: $12 million
The Twilight star is determined to convince fans and critics to believe she is more than a "Bella Swan" kinda girl. She's doing via roles in recent movies such as "Still Alice", "The Clouds of Sils Maria", "American Ultra" and "Equals". The Chanel and Balenciaga model is currently filming an untitled Woody Allen film to be released in 2016.
9. Anne Hathaway
Earnings: $12 million
Anne Hathaway voiced Jewel in the animated movie "Rio 2" which grossed over 5 times its $100 million budget. She will be reprising her role as The White Queen in the upcoming sequel of "Alice In Wonderland"- "Alice Through The Looking Glass". Her comedy film "The Intern" is to be released later this year.
8. Reese Witherspoon
Earnings: $15 million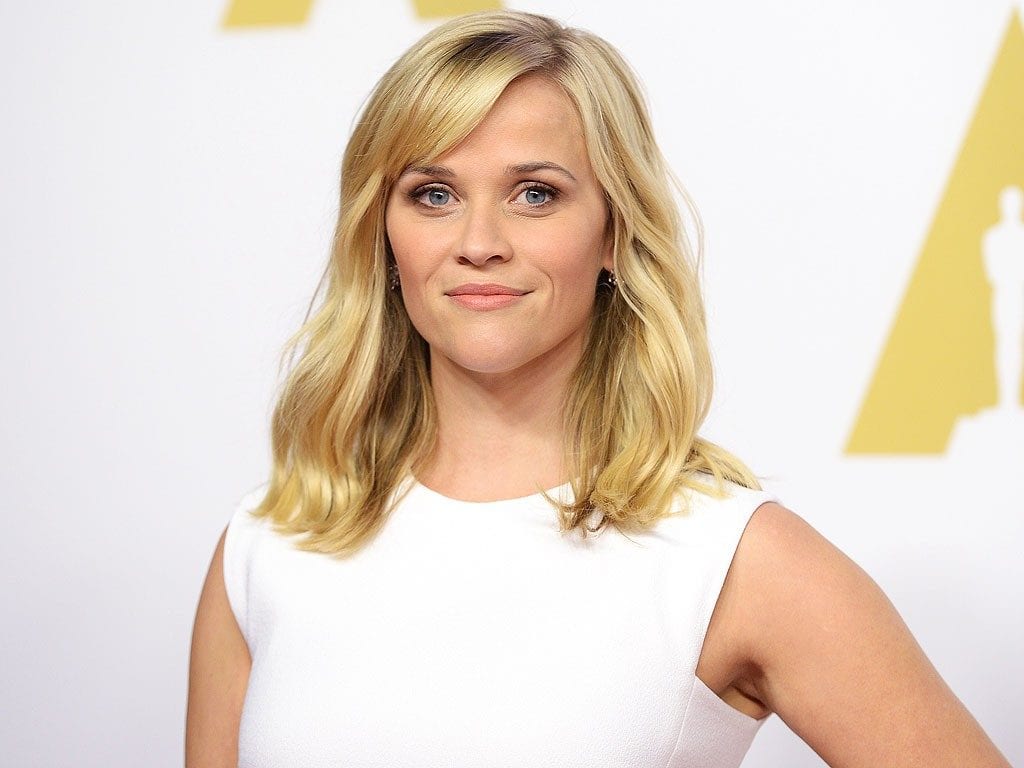 Reese has made a comeback to the list since missing out in 2011, thanks to her brave take-on at producing movies with female lead roles, which began as a result of her disappointment in the dearth of high-paying roles for the female thespians. In collaboration with Bruna Papadena, she produced "Gone Girl" which grossed $368 million. She also produced and starred in "Wild" and "Hot Pursuit" which grossed $52 million and $51.4 million respectively. Though the later was less of a success, the former was nominated twice for an Oscar.
See Also: 25 Most Expensive Celebrity Engagement Rings
7. Angelina Jolie
Earnings: $15 million
Good news for the fans who have been anticipating a second BraAngelina movie. The actress has been busy directing and writing a romantic drama "By The Sea" which she will star alongside husband Brad Pitt. The movie which is Angelina's third directed movie will be released before the end of 2015.
6. Julia Roberts
Earnings: $16 million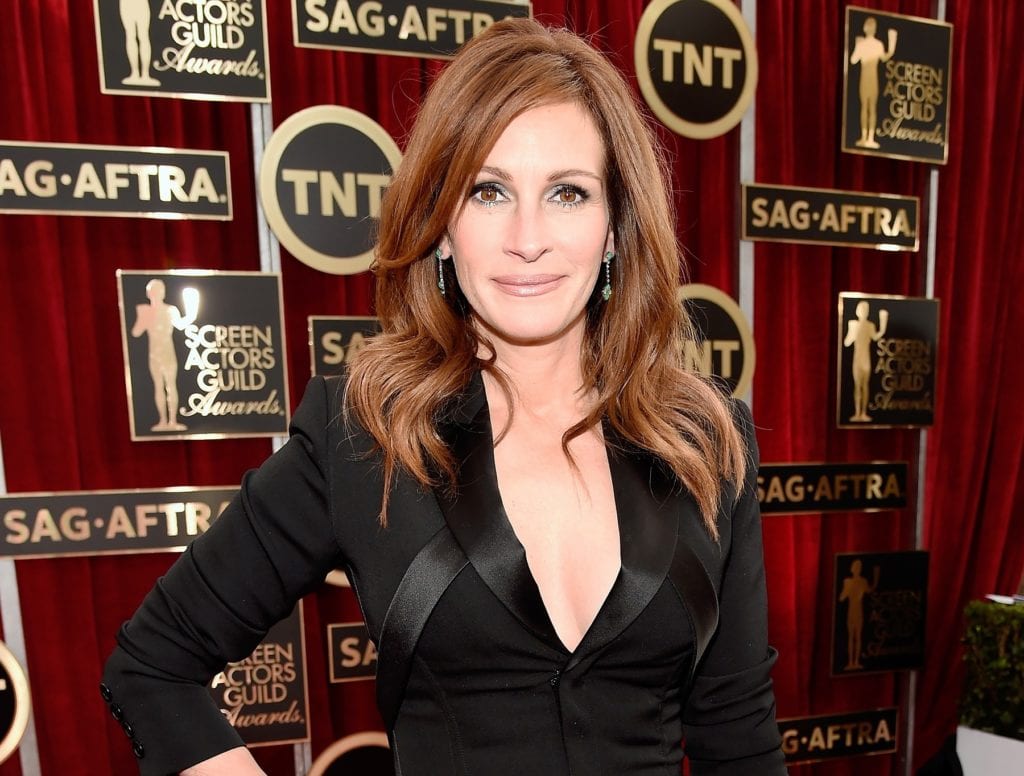 Julia Roberts was at the peak of her career in the 90's and early 20's where she was once the highest-paid actress in the world. Though she is gradually waning from the big screens, she continues to receive huge paychecks from endorsement deals with Givenchy, Lancôme, and Calzedonia. Recently, the actress has been starring in her choice of movies, one of which is "Secret In Her Eyes" to be released in November 2015. She will also star in 2016 movie "Mother's Day" alongside Jennifer Aniston.
5. Jennifer Aniston
Earnings: $16.5 million
Thanks to her "Friends" TV Sitcom, Aniston continues to be a regular on the list, despite starring in few movies. "Horrible Bosses 2" which grossed a whopping $107.6 million sprouted her earnings. She endorses Living Proof SmartWater, and Aveeno.
4. Bingbing Fan
Earnings: $21 million
The Chinese actress, producer and pop singer is the only non-American to make the list. Her 2014 movie "The White Haired Witch of Lunar Kingdom" was a hit in the Chinese market. She played a minor role in top grossing Hollywood movie "X-Men: Days of Future Past". Her endorsements with L'Oreal and  Chopard supplements her income.
3. Melissa McCarthy
Earnings: $23 million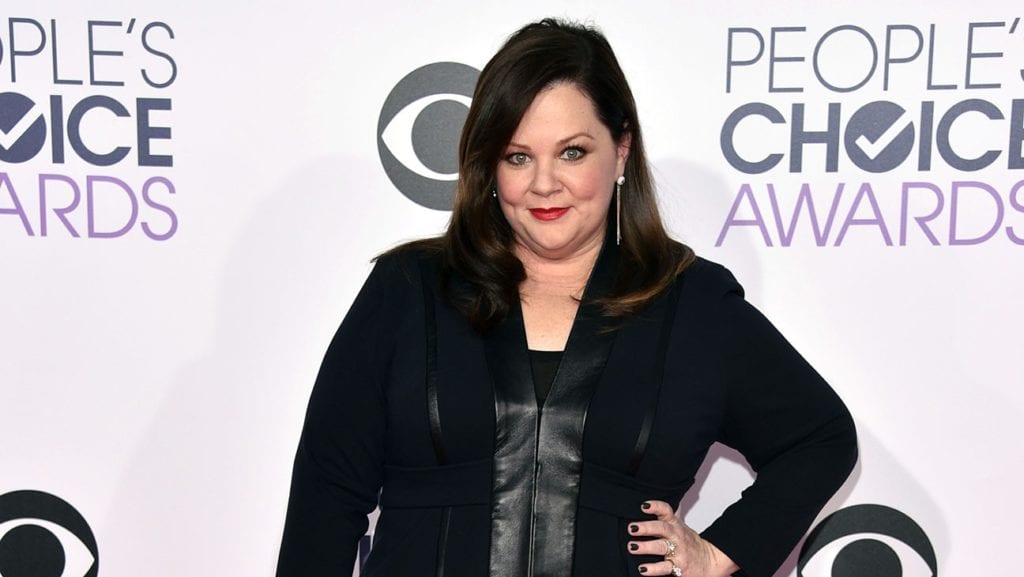 Since her major breakthrough with "Bridesmaid" in 2011 the comedy film actress received the highest paycheck of her career for 2014 and 2015 comedy movies "Tammy" and "Spy" which grossed a total of $335 million at the global box office. In 2015 she launched a clothing line that caters majorly for the plus-sized women. She will be starring in the 2016 supernatural comedy film "Ghostbusters".
2. Scarlett Johansson
Earnings: $35.5 million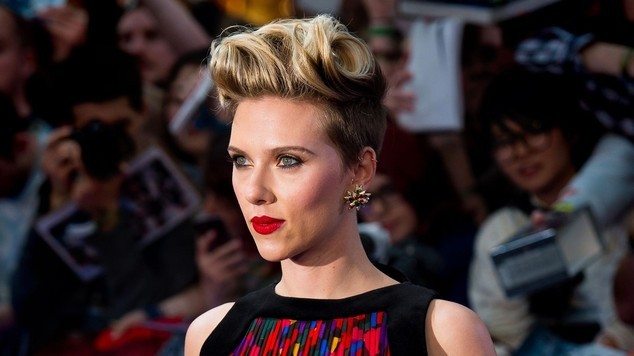 Scarlett seems to be at the peak of her career all thanks to her role in billion dollar grossing movie "Avengers: Age of Ultron" and a lead role in sc-fi "Lucy" which grossed almost half a billion. The leading actress currently charges $10 million per movie. Reports speculate she could charge up to $17.5 million in the upcoming Rupert Sanders thriller "Ghost In The Shell". Together with world's highest paid actor Robert Downey Jnr. she will be starring in upcoming "Captain America: Civil War". Further increasing her wealth are endorsements with Dolce & Gabbana and Sodastream.
1. Jennifer Lawrence
Earnings: $52 million
"The Hunger Games" trilogy's worldwide populace and success made J-Law the highest paid actress in the world. The established female action hero continues to enjoy huge compensations from the movies' recent profits. She will play the role of Joy Mangano in the biographical comedy-drama "Joy" scheduled for release on this year's Christmas day. The movie also stars Robert De Niro and Bradley Cooper. Her endorsement deal with Dior is highly lucrative.

Fact Check: We strive for accuracy and fairness. If you see something that needs updating,