When it comes to showbiz, the earnings of celebrities, including that of actresses continue to draw attention during the course of their careers. Over the years, Forbes has released diverse lists to capture the incomes of celebrities which have thrilled a lot of fans. As of 2020/2021, there are still some of the finest acts in the film business who have maintained their position on the list of the highest-paid actresses while others have been dropped.
It would also interest you to know that this list has been topped for a couple of years by the distinguished American actress, Scarlett Johansson.
These Actresses Are Topping The List Of High Earners In The Industry
There are different ways to rate the best actress but when it comes to securing the bag, Scarlett Johansson and other highest-paid actresses on this list know how to go about it. We explore the latest top earners in the film industry and the various ways they made the money.
1. Scarlett Johansson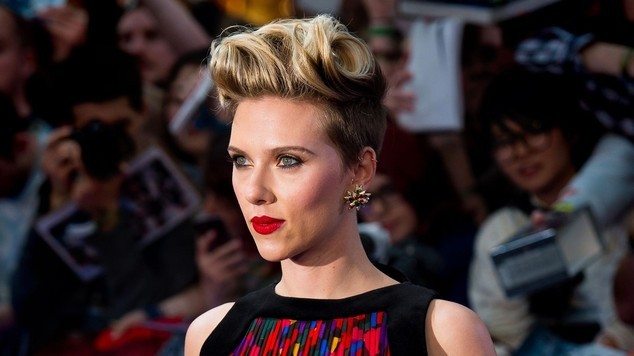 Earnings: $56 Million
Net Worth: $165 Million
Scarlet Johansson is notable as an award-winning actress who has been nominated twice for the Oscars. She currently tops the chart as the highest-paid actress in the world as her earnings sit at a whopping $56 million. She has been able to rake in such a massive sum from her appearances in top-grossing films like the Avengers: Endgame for which she received an upfront payment of $15 million and since the movie ended up making up to $2.7 billion at the box office, Johansson received an additional $35 million in payment.
She was also a part of other recent 2019 productions like Jojo Rabbit and Marriage Story for which she received nominations from Academy Awards and AACTA International Awards in 2020.
2. Sofia Vergara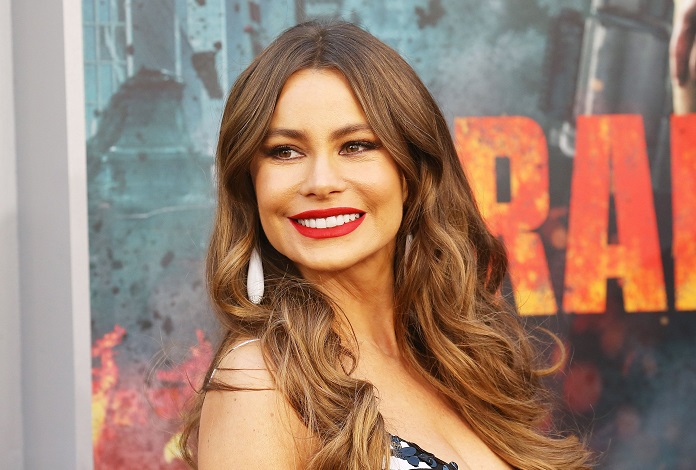 Earnings: $44.1 Million
Net Worth: $180 Million
The Columbian beauty is a notable face from the long-standing TV series, Modern Family but her success today does not come only from the sitcom. Over the years, Sofia has been cast in other top roles too which include her appearances in Hot Pursuit and The Three Stooges which earned her several award nominations. She has also endorsed several top brands in recent times alongside managing her own line of ladies jeans on Walmart which helped to put her earnings at an estimated $44.1 million as of 2020.
3. Angelina Jolie
Earnings: $35.5 Million
Net Worth: $120 Million
Multiple award-winning actress Angelina Jolie also made it on the list of the highest-paid actress as of 2020 as she raked in earnings of about $35.5 million. Her recent works, the 2019 Maleficent: Mistress of Evil in which she reprised her role as Maleficent and Come Away – released in 2020, account for a good chunk of her earnings.
In the past, Jolie has also topped the charts as the highest-earning actress for the period between June 2012 and June 2013 which was made possible by the upfront payment of $33 million back then for appearing in Maleficent. Angie's earnings have also come from her work as a director and producer in a handful of movies over the years.
4. Reese Witherspoon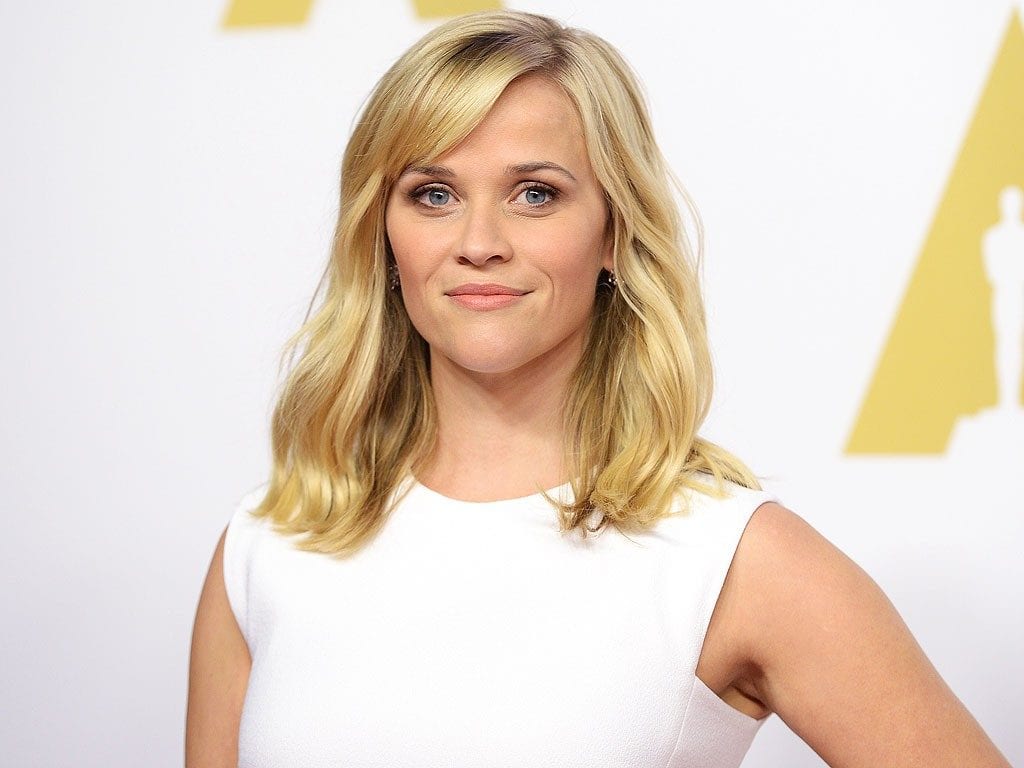 Earnings: $35 Million
Net Worth: $240 Million
Despite being one of the dominating actresses in the 90s, Reese Witherspoon continues to charm movie lovers to date with her outstanding acting skills. She is renowned as a high achiever who has not only succeeded in her career as an actress but over the years, has also been a source of inspiration to other women.
Beyond acting, she has also tried her hands on movie production and currently, she has a couple of projects she is working on. Her recent yearly earnings from her endeavors have been pegged at a staggering $35 million.
5. Nicole Kidman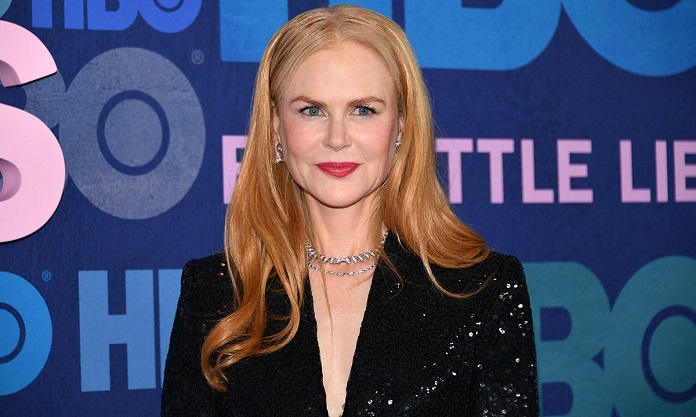 Earnings: $34 Million
Net Worth: $250 Million
Australian actress, Nicole Kidman ranks among the most influential in recent times. She is known to have attained stardom for decades now and continues to remain relevant in the Hollywood industry to date.
Kidman's notable film appearances include movies like Eyes Wide Shut and DC comics, Batman Forever and Aquaman. She has also showcased her skills as a producer in a couple of movies over the years and all her endeavors have led to her earnings growing steadily to the tune of $34 million.
6. Jennifer Aniston
Earnings: $28 Million
Net Worth: $330 Million
Popular Friends star, Jennifer Aniston is a regular name on the list of highest-paid actresses as she has starred in a number of movies that have raked in massive income from the box office for many years. Some of the movies which contributed to her staggering net worth of $240 million include Horrible Bosses, We Are The Millers, and the Netflix film, Murder Mystery.
She charges about $8 million to $10 million for her movie roles and approximately $1.25 million per episode for TV series. Reports also have it that the actress endorsed Emirates Airlines and Aveeno products which fetch her nothing less than $10 million annually. All these have placed her yearly earnings at $28 million.
7. Kaley Cuoco
Earnings: $25 Million
Net Worth: $100 Million
Right from her days as a teenager, Kaley had enjoyed being in the limelight which she achieved from the popular series, 8 Simple Rules, and The Big Bang Theory that earned her a lot of awards and nominations. She also ranks as one of the highest-earning members of the cast on the Big Bang Theory as she makes up to $1 million for each episode she features in.
The young lady also has some film works she has produced which include the upcoming Flight Attendant. There is no doubt that Kaley has worked quite hard to amass great wealth from her career with current yearly earnings of $25 million.
8. Elizabeth Moss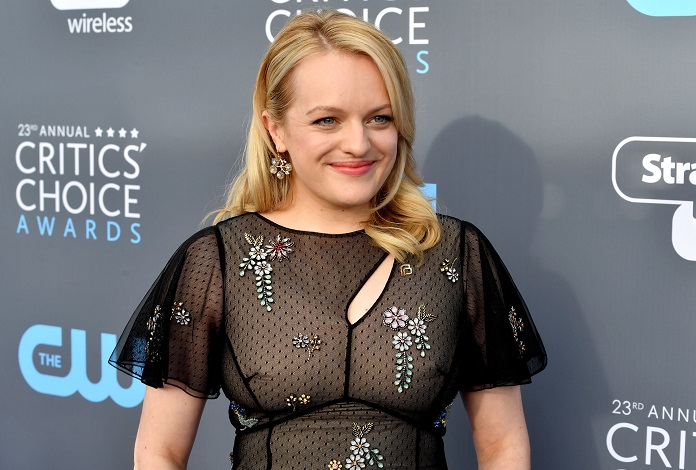 Earnings: $24 Million
Net Worth: $20 Million
After winning 2 Primetime Emmy Awards and Golden Globe Awards for her outstanding works on TV, Elizabeth Moss was dubbed the Queen of Peak TV. Her role as Peggy Olson from the TV series, Mad Men which ran from 2007 to 2015, still remains one of her major works, launching her into stardom.
Moss also performed exceptionally well in the Handmaid's Tale on which she is reportedly paid $200,000 per episode. More so, the young lady is gradually building a name for herself as a producer and her current earnings per year is a whopping $24 million.
9. Maggot Robbie
Earnings: $23.5 Million
Net Worth: $22 Million
A lady whose meteoric rise to fame in Hollywood still comes as a surprise to many is Aussie star, Maggot Robbie. She recently appeared in Tarantino's Once Upon a Time in Hollywood which turned out to be a box office success, grossing millions of dollars worldwide. Robie has also starred in powerhouse productions like The Wolf of Wall Street and Suicide Squad which further increased her fame and earnings.
Apart from her acting, Maggot has also ventured into film productions and she seems to be doing pretty good in that line too. She also makes some cool bucks from endorsement deals with top fashion brands like Chanel and as of this year, she recorded estimated yearly earnings of $23.5 million.
10. Charlize Theron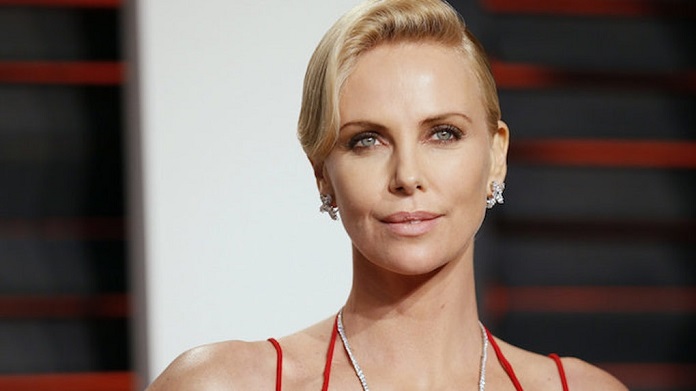 Earnings: $23 Million
Net Worth: $160 Million
The South African beauty that is Charlize Theron is notable for her appearance in several hit movies over the course of her long-standing film career in Hollywood. She is also a recipient of numerous accolades which include the Academy and the Golden Globe Awards.
For her role as one of the lead characters in the popular action film, Fast & Furious 8 which made more than $1 billion at the box office, the actress is believed to have received a very fat paycheck. More so, the astute actress runs her own production firm which has released movies like The Burning Plan, Dark Places, and Long Shot.
11. Ellen Pompeo
Earnings: $22 Million
Net Worth: $70 Million
Ellen Pompeo from the widely acclaimed TV series Grey's Anatomy has raked in a massive $22 million as yearly earnings of recent. She is still very active on the show which is currently in its 16th season that recently started to air in September 2019. Reports have it that Pompeo makes close to $600,000 per episode on the medical series.
Although the actress remains modest while talking about her earnings, that has not interfered with her amassing millions of dollars every year. Currently, she is listed as one of the highest-paid actresses as she took home a whopping $22 million as yearly income in the past year.
12. Jennifer Lawrence
Earnings: $18 Million
Net Worth: $120 Million
The success of The Hunger Games trilogy worldwide has earned Jennifer Lawrence who played the female lead role of Katniss Everdeen a spot on the list of the highest-paid actresses in the world. She continues to benefit from subsequent profits the movie makes which has ensured her a sumptuous yearly pay.
Apart from The Hunger Games, J-Law is also well-known for her appearance in recent films like Mother and Red Sparrow. The established young actress also got paid a heavy upfront fee for her appearances which account for her $18 million earnings in the past year. More so, her Dior contract contributed significantly to this figure.
See Also: Top 10 Highest Paid YouTube Vlogger
13. Mila Kunis
Earnings: $16 Million
Net Worth: $75 Million
Mila Kunis raked in an impressive $16 million in earnings which got her listed as one of the highest-paid actresses as at now. The talented young lady is best known for the successful 2016 movie Bad Moms and its sequel released the next year titled, A Bad Moms Christmas in which she served as the executive producer.
More so, she can be seen in 2020 productions like Four Good Days and The Breaking News In Yuba County which is still in post-production but slated to be released soon. Kunis is also known to make massive bucks from her endorsement deals with brands like Jim Beam whiskey and Gemfields jewellery.
14. Julia Roberts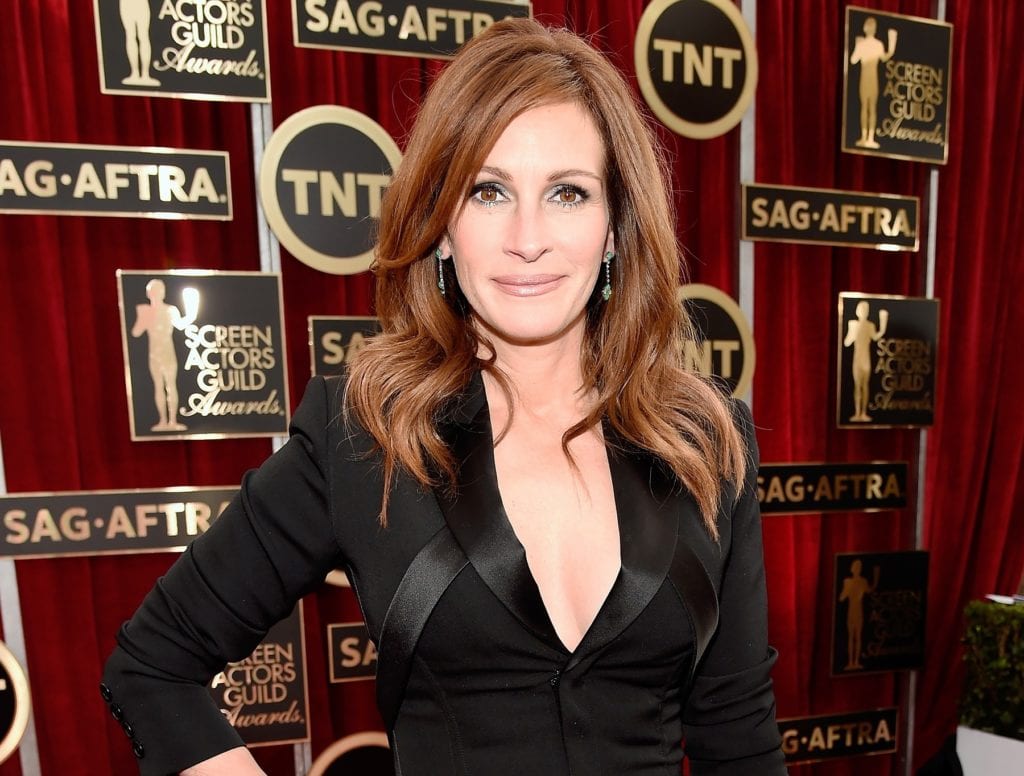 Earnings: $13 Million
Net Worth: $250 Million
Julia Roberts is a Hollywood bigshot whose role in the 1990 film, Pretty Woman cannot be easily forgotten. With decades in the industry to her credit, this adorable American actress got a spot on the list of the highest-paid actresses as she made as much as $13 million in earnings as of last year, even though she has not been in any recent production for about 2 years.
It is believed that her income from older movies, coupled with her endorsement deal with Lancome earned her the fortune. She is also no stranger on this list as Roberts has been named a couple of times among the highest-paid actresses in the world. More so, she ranks among the richest actresses in the world as she has to her name to an impressive $140 million in net worth.
15. Mariska Hargitay
Earnings: $13 Million
Net Worth: $100 Million
Law & Order SVU star, Mariska Hargitay recently took home a whopping $13 million as salary for her appearance in the popular TV series. Hargitay who has been on the show since 1999 has also landed several awards, as well as nominations which include a Golden Globe Award and Primetime TV Award for her role in the longstanding series over the years.
More so, it was gathered the actress was inspired through her appearance on the show to set up Joyful Heart Foundation to support victims of sexual abuse.
16. Julie Bowen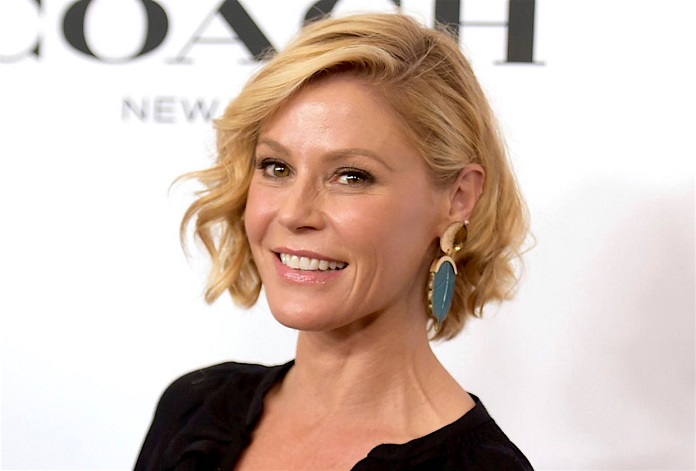 Earnings: $12.5 Million
Net Worth: $18 Million
Julie Bowen is notable for her role as Claire Dunphy in the popular comedy series, Modern Family which is aired on ABC. The actress has been on the show since 2009 and her hard work has earned her 6 Primetime Emmy Award nominations so far, winning 2. More so, her recent earnings of $12.5 million came mainly from her appearance on the popular series.
17. Cate Blanchett
Earnings: $12.5 Million
Net Worth: $85 Million
Australian actress, Cate Blanchett ranks among the highest-paid actresses in the world as she reportedly made up to $12. 5 million from her recent endeavours. The talented lady boasts an extensive list of successful movie appearances alongside numerous accolades she has landed over the years. With respect to her current earnings, she made a good chunk of it from her recent movie appearances, as well as endorsement deals with brands like SK-II and Giorgio Armani fragrance, SÌ.
18. Mayim Bialik
Earnings: $12 Million
Net Worth: $25 Million
An American actress, Mayim Chaya Bialik is notable for her appearance on TV shows since the inception of her career in 1987. One of her early longstanding roles is the lead female character in the sitcom, Blossom from 1991 to 1995. She has also been seen in recent times playing the role of Amy Farrah Fowler, a neurobiologist in the popular sitcom, The Big Bang Theory between 2010 and 2019.
For her appearance on the sitcom, she was nominated for several Primetime Emmy Awards under the category of Outstanding Supporting Actress in a Comedy Series. She has also won Critics' Choice Television Award for Best Supporting Actress in a Comedy Series as a cast on the show. As of late, she also raked in $12 million as earnings which largely came from her appearance on The Big Bang Theory.
19. Melissa McCarthy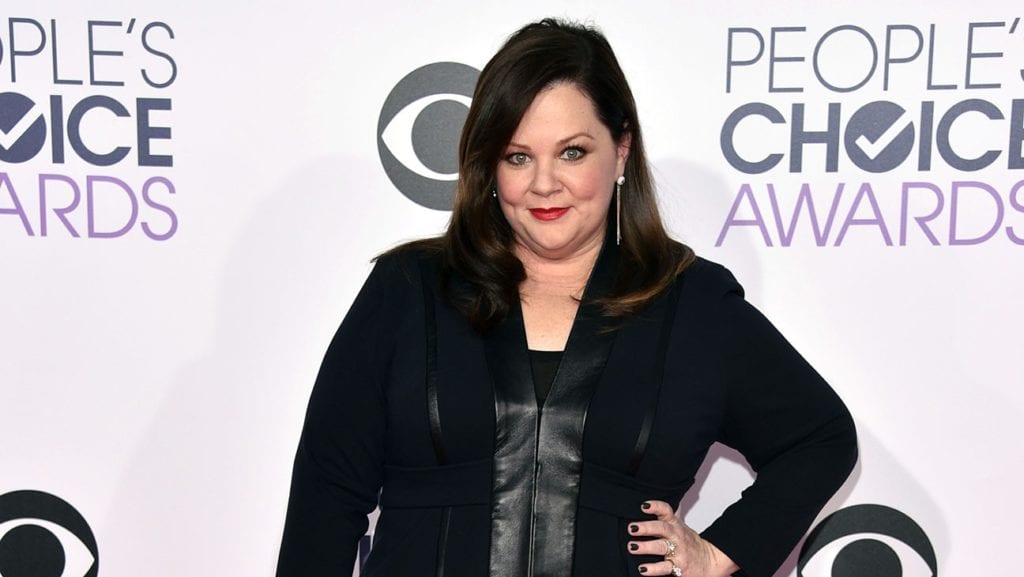 Earnings: $12 Million
Net Worth: $80 Million
An elegant plus-sized size comedian, model and actress, Melissa McCarty also got named on this list of the highest-paid actresses as she made a massive $12 million as her yearly earnings. It was gathered that she received a paycheck that runs into millions of dollars for her appearance in Ghostbusters.
The talented lady is also on her way to becoming an established producer with several of her works having been released over the years. Aside from her acting, Melissa runs her own fashion line and she has been designing clothes for all sizes since 2015.
20. Gal Gadot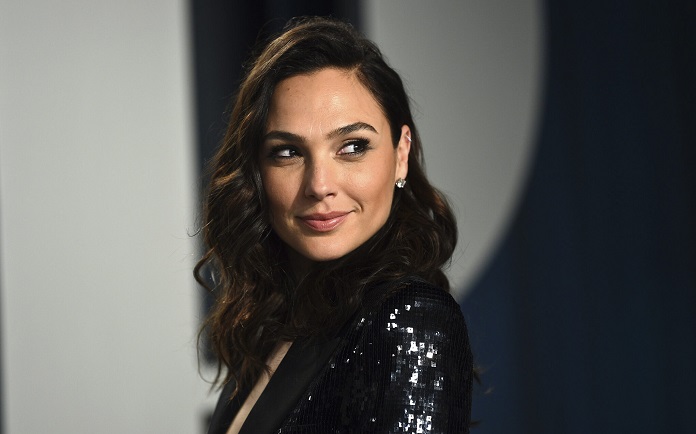 Earnings: $10 Million
Net Worth: $20 Million
Gal Got is an Israeli actress who made her debut film appearance in The Fast and Furious released in 2009. Since then, she has gone ahead to appear in several notable films which include Wonder Woman in 2017, reprising her role again in Wonder Woman 1984 which was released in December 2020. Gadot has also ventured into film production in October 2019 when she started her company, Pilot Wave. She hereby sits on the list of the highest-paid actresses with earnings of $10 million.