What is the benchmark for defining a fast car as too fast? Are these vehicles meant only for being driven around a racetrack? These are some of the questions that comes to a person's mind when they witness one of these eye-popping and intriguing pieces of road candy gliding along the streets. For those who can afford these vehicles, these are some of the questions they put forward to their super-car dealers before eventually signing along the dotted lines on their cheque. Priced at around a few million dollars, these speed machines are in all essence playthings meant to be in the possession of the richest individuals in global society.
While it only remains a dream for most people to own the fastest car in the world, a certain section of society goes all out to have one such monster ride in their possession. If they feel they can afford it, they will do whatever is necessary to get themselves in the driver's seat of one of these speed demons.
Here is a List of Top 10 Speed Demons ruling the roads at present
Noble M600:
We start our countdown with the Noble M600 that is capable of reaching a top speed of 225 mph (362 km/h) and accelerating from 0-60 mph in 3.7 seconds. It is powered by a V8 engine of 4.4-liter capacity that features turbocharging and a power of 650 hp. The Noble M600 also features an inconspicuous design highlighted by a contoured and slender body that does not draw attention at every moment of the day, thus making it a very cool car to possess.
Gumpert Apollo:
The Gumpert Apollo also boasts a top speed of 225 mph (362 km/h) while it can accelerate from 0-60 in 3.0 seconds. It features a V8 engine of 4.2-liter capacity that is capable of delivering a power of 650 hp. The manufacturers claim that this ride was designed such that at speeds of 190 mph and above, it could be driven upside-down on the roof of a tunnel. Needless to say, no one has dared to testify these claims.
Pagani Huayra:
Named after Huayan-tata, the legendary Incan God of the Wind, this car from Pagani is surely capable of taking flight. With a V12 engine of 6.0-liter capacity and twin turbocharging supplied by Mercedes AMG, the vehicle is driven by a 738 lb-ft of torque to match its phenomenal 720 horsepower engine capacity. Featuring an auto-manual transmission system that can be operated at seven different speeds, the Huayra reaches a maximum speed of 230 mph (370 km/h) and can go from 0-60 in 3.0 seconds.
Zenvo ST1: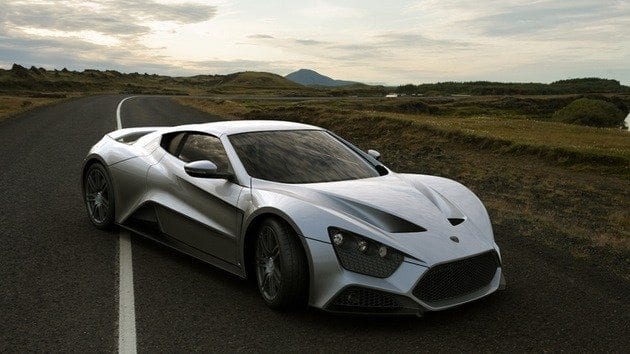 Zenvo Automotive is a Danish sports car company that launched the ST1 as its first supercar, driven by a desire to attain perfection and speed in their rides. There are only fifteen such units that the company has ever produced. The vehicle is capable of riding at top speeds of 233 mph (374 km/h) while its acceleration from 0-60 is completed in 2.9 seconds. It features a 7.0-liter V8 engine with Twin-Charging that allows this beast to be driven by 1,104 units of horsepower. Zenvo, at the time of its launch, promised "flying doctor" service to its customers so that any instances of a breakdown could be immediately attended to and rectified.
McLaren F1: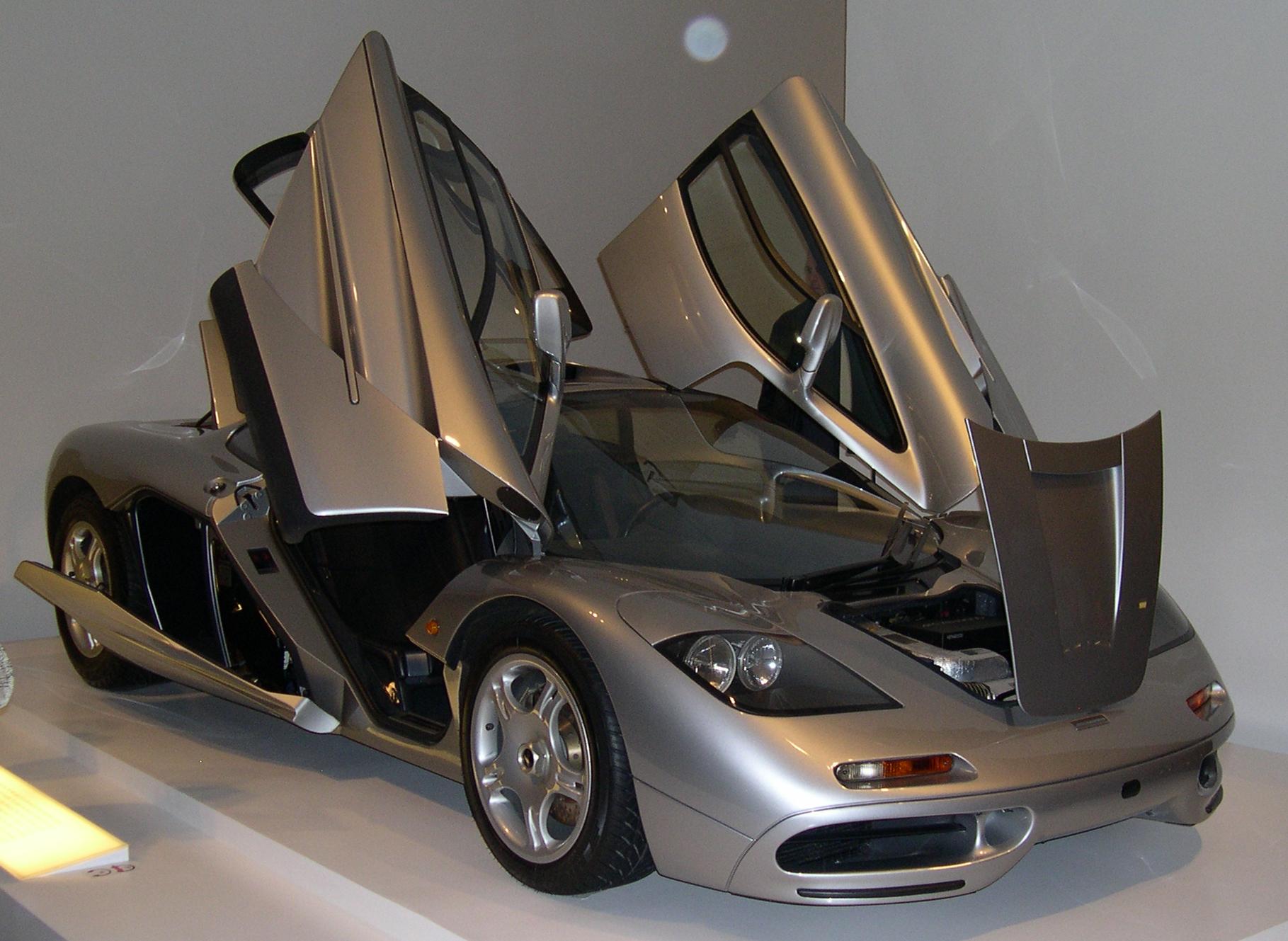 During the twentieth century, this was the fastest car in the market until further competition came along. Its S70/2 60 degree V12 engine that is capable of delivering 627 hp is manufactured and supplied by BMW. It boasts a top speed of 240 mph (386 km/h) and can accelerate from 0-60 in only 3.2 seconds. With doors designed to look like bat wings, it would not be a bad idea for Batman to order one model and then paint it over in black
Koenigsegg CCX: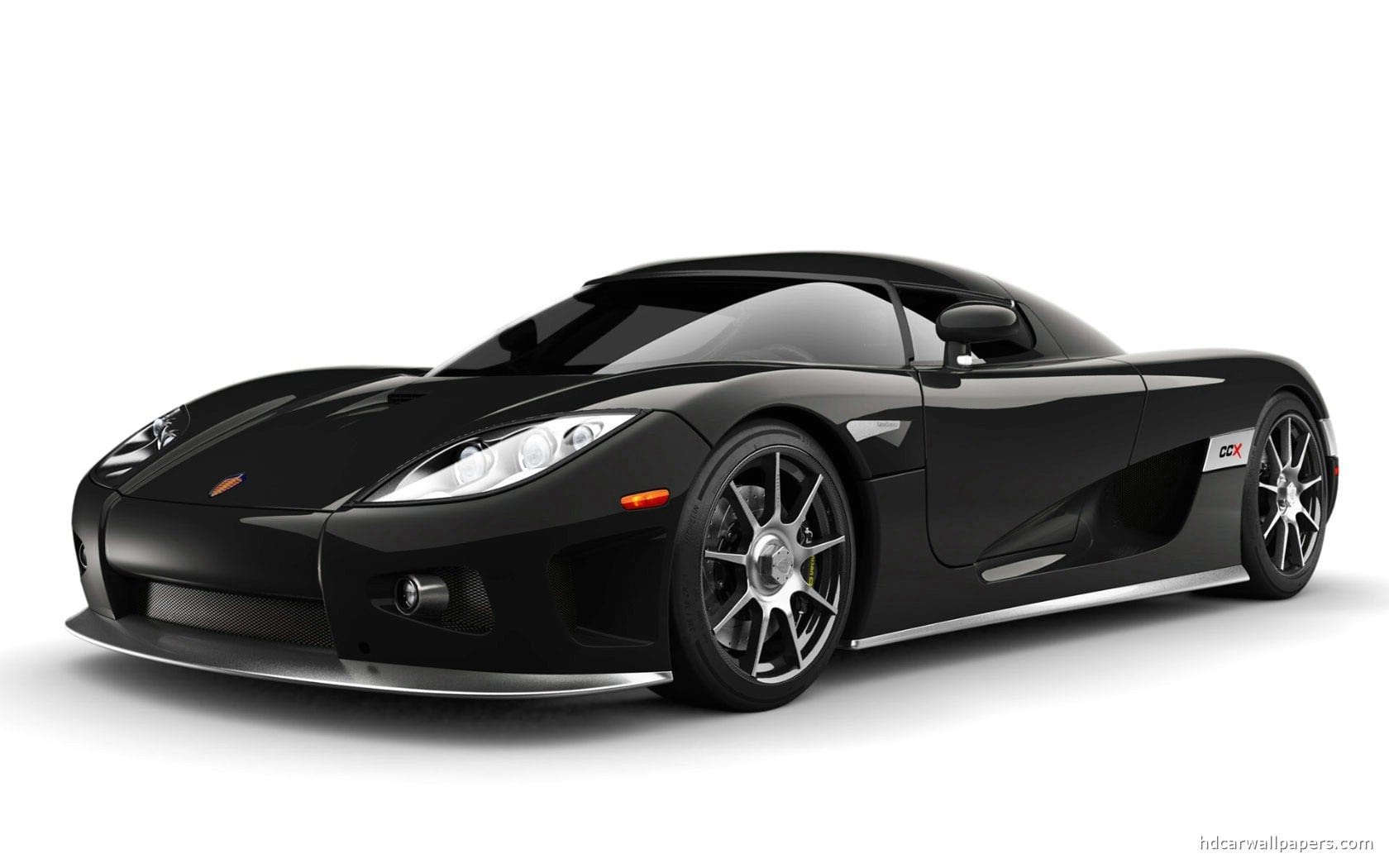 A product from the Swedish Auto manufacturing giants Koenigsegg, this CCX is the older brother to the Agera R, also from the same manufacturers. It has a 90-degree V8 engine that can produce 806 units of horsepower for the drive. The ride boasts a top speed of 245 mph (394 km/h) and is capable of doing 0-60 in 3.2 seconds. Featuring a design that is simultaneously smooth and bad-ass, this is one speed demon you will love to be showing off on the streets.
SSC Ultimate Aero: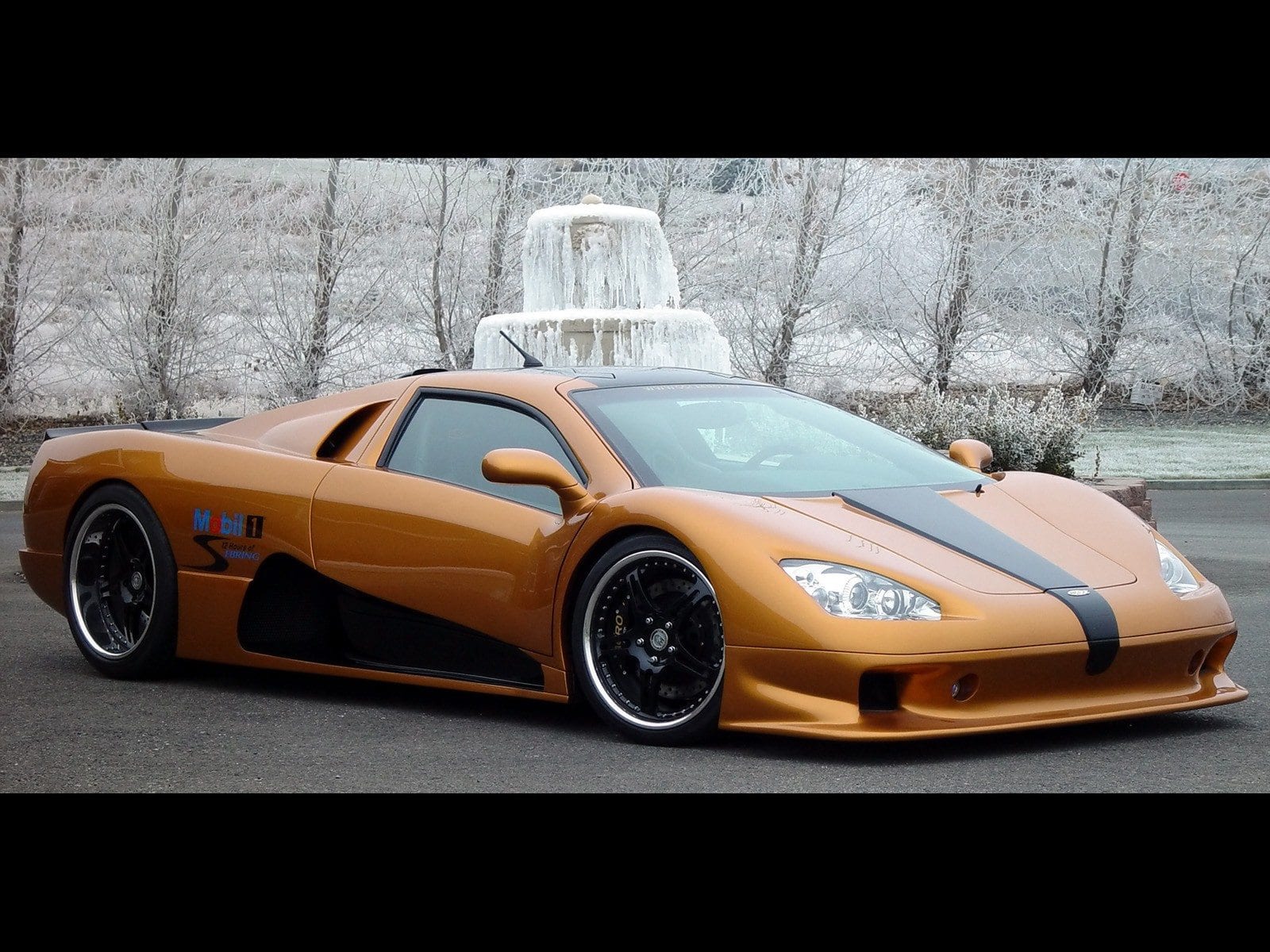 After being tested by the Guinness Book of World Records, the Ultimate Aero was declared the fastest car in the world on March 2007 and it held on to this title up until July 2010. With Twin-Turbo V8 engines that can deliver an astonishing 1183 hp units, the ride takes only 2.7 seconds to go from 0-60 while its top speed is 257 mph (413 km/h). Its manufacturers, Shelby SuperCars are at present on a mission to regain their lost title of the fastest car and it remains to be seen if the upcoming SSC Tuatura is capable of beating the odds.
Koenigsegg Agera R:
If snow sports is something you are very keen on, fit the Agera R with snow tires and a ski-box and you will get the most perfect winter ride. Featuring a twin-turbo 5.0-liter V8 engine that houses 1099 hp, this supercar from the Swedish manufacturers takes only 2.9 seconds to go from 0-60. Although its theoretical speeds are seemingly massive, speed tests have set 260 mph (418 km/h) as its maximum speed. Industry experts suggest that over the next five years, this snow car will provide stiff competition for the supercar manufacturers Bugatti.
Bugatti Veyron Super Sport:
After displacing the SSC Ultimate Aero in July 2010, the Veyron Super Sport held on to pole position for three years before being knocked off its perch as recently as February 14, 2014. The original model had a top speed of 253 mph and after losing to SSC in March 2007, it was remodeled to achieve maximum speeds of 268 mph (431 km/h) that stands to this day. Its Narrow-Angle W16 engine with 8-liter capacity is capable of delivering a mammoth 1200 hp while the ride takes only 2.4 seconds for going from zero to sixty.
Hennessey Venom GT: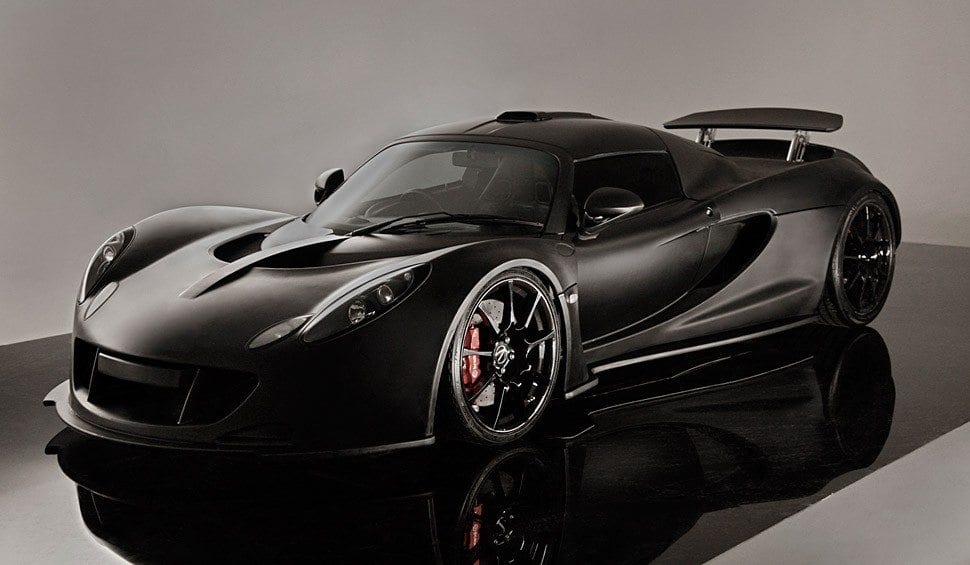 A speed test conducted on February 14, 2014 at the NASA runway in Florida established the Venom GT as the fastest car in the world. With a 7.0-liter V8 Twin Turbo LS7 Turbocharged engine that delivers a rollicking 1244 hp units of power for the drive, it is little wonder that the car takes only 2.5 seconds to go from 0-60 and boasts a top speed of 270 mph (435 km/h). The manufacturers claim that had it not been for the short test track (NASA runway is only 3.22 miles in length) the tested top speed of the vehicle could have been higher.
Fastest car, a raging debate
When it comes to a compilation of the fastest cars in the world, the order of merit is always a bone of contention among readers. There is little wonder, though, regarding this issue as to be regarded as the manufacturers of the fastest car in the world is an honor no competitor in the auto industry would want to pass up. So there is not much that people can do, except follow the evidence regarding the vehicles available in the market and decide for themselves which vehicle they would love to see getting the honor of being the fastest car in the world.