A cursory glance at Sasha Grey's profile would have you dismiss her as just another retired porn star but that's not the entire story. The Northern California native is an enigma who managed to impact the porn industry despite her short stay thereof, thanks to the extremity of what she was willing to do and the unusual degree of creativity she brought to the table.
Such an admirable trait has helped Grey to transition into mainstream Hollywood. The former pornographic actress has also delved into modeling, writing books, and the music world. She has as well tapped into the boundless opportunities presented by the internet, with an active presence on Twitch and YouTube. All of these have enabled her to acquire wealth estimated at $3 million.
The Porn Industry Was the First Major Source of Her Wealth
Think what you may of teenagers getting into the porn industry but 18 is the legal age of adulthood and that was the age that Grey kick-started her adult film career. Having finished school at the age of 17, the young lady set her sights on going into the porn industry and started researching it. She was able to discover the inadequacies in the industry and compiled a list of things that she was willing to do to fix these inadequacies. She then started sending the same out as a sort of resume.
This impressed many people and Grey landed an agent and commenced her career at the age of 18. This was in the year 2007 and she spent a total of three years in the industry during which she managed to stand out from the crowd.
She featured in as many as 200 films and retired as one of the most popular porn stars ever. What Sasha Grey made from this carer is not known but it is estimated that female porn stars earn from $1800 to $2500 per sex scene. Assuming they were up to five sex scenes in each of the 200 films that Grey featured in, it means that she could have earned anything from $1.8 to $2.5 million during her active days in the industry.
Some of the Accolades She Won as an Adult Film Actress
AVN Award for Female Performer of the Year (2008)
AVN Award for Crossover Star of the Year (2010)
XRCO Awards for Mainstream Adult Media Favorite (2010)
XBIZ Award for Crossover Star of the Year (2010)
XRCO Award for New Starlet (2007)
AFWG award for Teen Dream of the Year (2007)
Sasha Grey Has Featured in Several Movies and TV Series
Another major contributor to Sasha Grey's net worth is her acting career in mainstream Hollywood. The California native had her debut role in 2009's The Girlfriend Experience. In the drama film, she played the lead role of a high-class escort who is paid to pretend to be the girlfriend of one of her clients. The movie received mixed reviews but some critics praised Grey for her performance.
Such praise spurred her to continue pursuing this career and she has since featured in several other movies including I Melt With You, Black Licorice, and Would You Rather. On the small screen, Grey's most notable work is the HBO series, Entourage.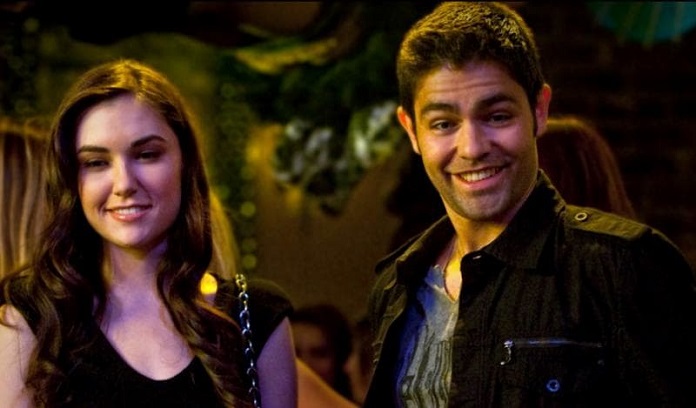 In the show, she plays a fictionalized version of herself who becomes the girlfriend of the lead character, Vincent Chase. Grey featured in multiple episodes of Entourage and this introduced her to newer audiences. She also pocketed a handsome paycheck in the process.
The Actress Co-founded aTelecine and Works as a DJ
Sasha Grey has also expressed her multi-talented nature through music. Back in 2008, the Entourage star got together with a fellow music enthusiast named Pablo St. Francis to set up a band known as aTelecine. That collaboration remains in existence to date and has added two more members named Anthony D'Juan and Ian Cinnamon.
They have released a series of works including an EP, A Vigilant Carpack, and an album titled And Six Hours Pass. Beyond aTelecine, Grey has also supplied vocals to other bands such as Infected Mushroom and Death In Vegas.
She is also a DJ on the side and has shown off her insane skill set at several notable events. All these activities have added to Sasha Grey's net worth.
Earnings from Grey's Modeling Career and Ad Campaigns Contributed to Her $3 Million Net Worth 
Another money-spinner for Sasha Grey is her modeling career. She has appeared in several magazines such as Playboy, Rolling Stone, Penthouse, and Flaunt. She has also modeled for several personalities and bagged endorsement deals.
She has scored deals with the likes of fashion brand, American Apparel, and has featured in an international campaign for the Italian footwear brand, Forfex. The exact worth of the deal was not revealed but it should be at least in the six-figure region as it is an international brand and her images were featured in numerous magazines like Vice Italy, i-D, The New Order, WAD, Streetwear Today, and Nero Magazine.
Sasha Grey Has Authored Several Books Including the Erotic Trilogy, The Juliette Society
Sasha Grey's artistic talents extend to the literary world. The former porn star has authored several books including the 2011 photography art book, Neu Sex. The book features dozens of photos and covers topics such as sexual liberation, self-liberation, and artistic liberation.
Grey is also the brains behind the erotic novel series titled The Juliette Society. The series follows a film student who enters a secret elite sex society. The first novel debuted in 2013 and now has two follow-ups titled The Janus Chamber (2016) and The Mismade Girl (2018). All three books have been translated into multiple languages and this is a testament to how well they have performed commercially.
She Also Makes Money from Her Youtube and Twitch Channels
Sasha Grey also maintains an active presence online. She has a Twitch channel where she plays games such as The Witcher 3 and Resident Evil 2. She also does "just chatting" sessions during which she interacts with her fans. Being a former porn star, many see this as an opportunity to make strange requests of Grey but she handles them graciously. This has earned her praise for being classy and her channel, which she started in March 2019, now has more than 300k followers
Away from Twitch, Sasha also has a thriving YouTube channel featuring diverse content. One of them is Greyscale, a series where she explores different museums and galleries. Another is Secret Source where she whips up various interesting dishes.
Her content has attracted hundreds of thousands of subscribers and as such, Grey has scored advertising revenue from several companies who want her to give them a shout-out during her videos.
A Recap of the Sources of Sasha Grey's Net Worth
Adult film industry – ($1.8 – $2.5 million)
Mainstream Hollywood – N/A
Endorsement deals – ($250,000 est.)
Books – N/A
Social Media – ($971 – $15.5K per annum)
Music – N/A