Bernie Madoff was a disgraced and convicted fraudster, investment advisor and financier who had a net worth of -$17 billion at the time of his death.
Court documents revealed that he and his wife, Ruth, owned net assets of at least $823 million as of the close of 2008
Madoff operated the biggest case of financial fraud in U.S. history.
He died while serving a 150-year prison term.
His numerous properties were auctioned off in 2009.
The year 2021 may still be relatively young but it has already witnessed the demise of several popular personalities including the likes of the Duke of Edinburgh, Prince Phillip, as well as legendary rapper, DMX. Another famous but controversial personality who has moved on to the great beyond this year is none other than Bernie Madoff. Originally from New York, Madoff held sway as a prominent financier, investor, and market-maker on Wall Street for several years. His firm controlled tens of billions of dollars in investments and he brought in unbelievable profits for his diverse array of clients.
Madoff's carefully constructed empire would come crumbling down following the global financial crisis of 2008. It turned out that what he had operated was an elaborate Ponzi scheme and when he couldn't get money from new clients to pay the old ones, everything went to bust. What would follow was the largest fraud trial in American history and Madoff ended up getting sentenced to 150 years in jail. Much of his personal fortune was also confiscated, as the authorities tried to recoup money for his victims, but a little was left over for his loved ones. Madoff would remain in jail until his demise on the 14th of April 2021. As the world ponders his infamous legacy, let's find out exactly how he made and lost his money, as well as who would be inheriting his estate.
Bernie Madoff Once had a Net worth of Nearly One Billion Dollars Thanks to his Lucrative Investment Company 
Before his eventual fall from grace, Bernie Madoff did well for himself; going from the son of immigrant parents to one of the biggest investors in Wall Street. As far back as 1960, a 22-year-old Bernie Madoff utilized the $5000 he had made from summer jobs, such as installing sprinklers, to kick start his financial career. He showed great promise in the early days and his father-in-law granted him a loan of $50,000 to expand his operations. His eponymous investment firm, Bernard L. Madoff Investment Securities, subsequently grew and before long, celebrities and ordinary individuals alike were handing him huge sums of money to invest for them.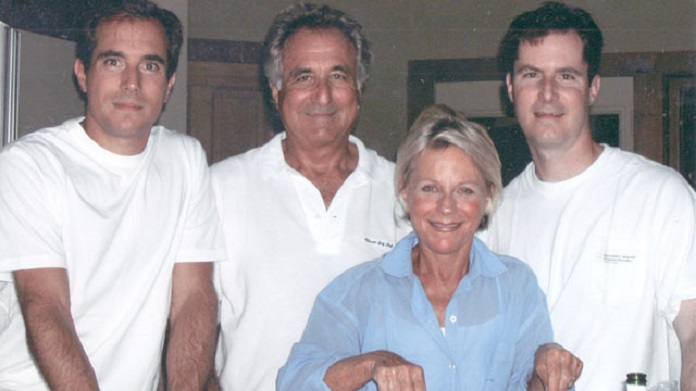 Part of what made Madoff quite attractive was the fact that he had a penchant for making unbelievable returns on investment. He also spearheaded the utilization of computer information technology in trading securities thus laying the foundation for what would eventually become NASDAQ. While returning big profits to his customers, Madoff was also making good money for himself. Before his travails in 2008, he and his wife had a net worth of $823 million. Their fortune included a real estate portfolio worth $22 million (comprising of houses in Manhattan, Palm Beach, and France). They also had a securities portfolio worth $45 million as well as cash of $17 million.
Other properties of the couple included half ownership of a charter jet, four boats including a 55-foot sportfishing yacht known as The Bull, a $2.6 million jewelry collection as well as a Steinway piano. The biggest item that accounted for Bernie Madoff's net worth was none other than his stake in his investment business which was put at a whopping $700 million.
He Died With a Debt of $17 Billion
Given all the wealth that he had amassed from his investment scheme, Bernie Madoff and his family were able to live luxuriously for several years. They rubbed shoulders with the high and mighty in society and the ace investor gained several prestigious positions including serving as a non-executive chairman of NASDAQ. Nothing lasts forever though and by 2008, Madoff's empire came crumbling around him. The supposedly ace investor had operated an elaborate Ponzi scheme for several years and when the global financial crisis hit, he couldn't get enough new clients to pay what he would use to satisfy the demands of the older customers.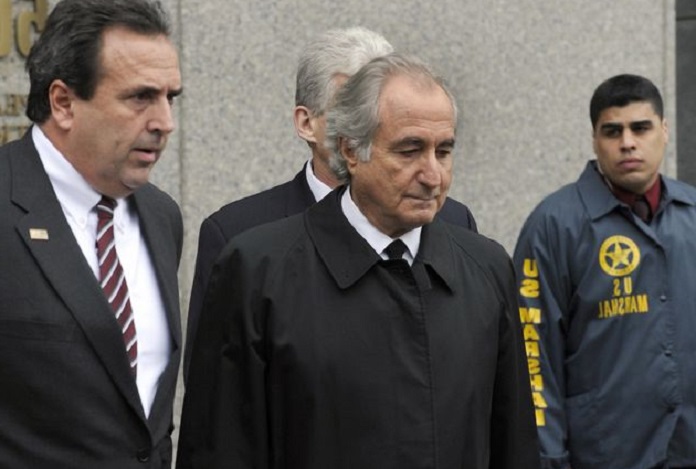 Madoff tried all forms of smart bookkeeping and maneuvers to see if he would extricate himself from the impossible position but none worked. This made him realize that he had come to the end of the road and he confessed his sins to his two sons, Mark and Andrew. The boys turned him in to the authorities and so began one of the largest fraud trials in U.S. history. Investigations revealed that Madoff had defrauded as many as 37,000 people across 136 countries. He ripped them off to the tune of $65 billion with his victims including Oscar-winning film director, Steven Spielberg, Nobel Prize winner, Elie Weisel, and former New York Mets owner, Fred Wilpon.
Amongst his victims were also regular folks, such as teachers, farmers, and mechanics, as well as corporate entities such as the Royal Bank of Scotland. The loss brutally affected people and so, the judge was not ready to listen to any plea for clemency by Madoff. He sentenced him to the highest jail time possible – 150 years. He also ordered the forfeiture of all his assets. Only about $2.5 million was given to his wife, Ruth, while the debt of $17 billion – the cash losses that the victims suffered, remained on his head till his death.
Madoff's Wife and Children Forfeited Parts of their Fortune To Repay his Victim's Losses
As stated above, Bernie Madoff died with debts hanging around his neck. It, therefore, means that he has no estate that his loved ones would be inheriting. In fact, they have been the ones literally paying for his sins. For instance, his wife, Ruth, has made several forfeitures to the Madoff Victim Fund that is dedicated to compensating her husband's victims. Back when her husband was being tried, the defense lawyer argued that a $7 million Manhattan apartment, $45 million municipal bonds, and $17 million in a bank account were hers and should not be seized. This argument was overlooked by the court and they only allowed her to keep about $2.5 million.
It is over a decade since then and Ruth can't seem to stop paying for her husband's transgressions. In May 2019, she reached an agreement to pay about $250,000 in cash as well as give up $344,000 worth of trust to the Madoff Victim Fund. The situation is the same with Madoff's sons, Andrew and Mark, both of whom are unfortunately now late. His elder son, Mark, committed suicide in December 2010 while Andrew died of lymphoma, 2014. Their demise makes any inheritance a moot point but even if both men were to be alive, they wouldn't have inherited anything from their father who died in debts. In fact, while they were alive, the authorities hounded them to recover money that would be used to compensate their father's victims.
The Victim Fund's trustee, Irving Picard, claimed that both men used money from their father's company to finance their own personal ventures as well as personal expenses such as homes, cars, and boats. He, therefore, sought to recover tens of millions of dollars from them which they resisted for several years. The lawsuit continued even after their demise and in 2017, Picard reached an agreement with the estate of both men, as well as some other defendants, to collect about $23 million.
Key Takeaways 
Bernie Madoff once had a net worth of nearly a billion thanks to his career as one of the most notable financiers, investors, and market-makers on Wall Street.
His investment firm controlled tens of billions of dollars in investments for notable personalities and ordinary folks alike.
The 2008 financial crisis exposed Madoff was running was basically the largest Ponzi scheme in the world.
He was tried for all manners of financial crimes and was sentenced to 150 years in Jail.
He was also ordered to forfeit his assets and died in prison with outstanding debts to his name.
His wife and his two sons, both now deceased, also had to contribute their own fortune to compensate his victim.