| Net Worth: | $500 thousand |
| --- | --- |
| Age/Date of Birth: | 31 years old (December 19, 1991) |
| Height: | 5 ft 4 in or 162.5 cm |
| Ethnicity/Race: | White |
| Nationality: | American |
| Husband or Boyfriend: | David Eason (2015-2019, 2020-Present). She was formerly married to Courtland Rogers (2012-2014), |
| Parents: | Robert Evans and Barbara Evans |
Jenelle Evans is an American reality television personality who has a net worth of $500 thousand dollars.
If you have followed the American reality TV show Teen Mom 2 since its premier in 2011, then you're no stranger to its most popular feature, Jenelle Evans. Since Evans was cast as the focus of the show, her fame and popularity have known no bounds. However, while most fans know her for it, Teen Mom 2 isn't her first taste of fame. Earlier, she had appeared on an episode of its prequel, 16 and Pregnant, which aired on MTV.
After a decade on the show, MTV let her off the hook in 2019 over issues that remain shrouded in controversy. Today, Evans has since evolved past her 16 and Pregnant days. She is now the author of a bestselling memoir published in 2017. More so, the North Carolina-born star is an established businesswoman dealing in cosmetics and luxury apparel. She also runs a YouTube channel, Off the Grid Adventures, which chronicles her family life and extensive travels.
That may seem like all, but make no mistake, there is much more to learn about this stunning mother of three. Perhaps, the most attention-grabbing detail about Jenelle Evans would be her failed marriages over the last decade. And if we're to add, her numerous head-to-head with the law makes her one of the most controversial celebrities you will find around.
Facts About Jenelle Evans' Past Relationships
Since she came into the spotlight, this teen mom has been in a string of relationships. All of which has left her with three children as of this writing. Her first known relationship was with Andrew Lewis. The duo started dating sometime in 2008 or so, sources believe. A high school student at the time, Jenelle Evans was head-over-heels in love with her boyfriend Lewis, who became the father of her first son, Jace Vahn Evans.
While on the shows, 16 and Pregnant and Teen Mom 2, her viewers realized that Andrew Lewis had left her and the baby. Viewers also got an inside view of her relationship with her mother, Barbara, who sought to keep Jenelle's son in her care because the partying mom was in no position to give the lad the care he needs. That didn't turn out well for Jenelle as fought tooth and nail to get her son back.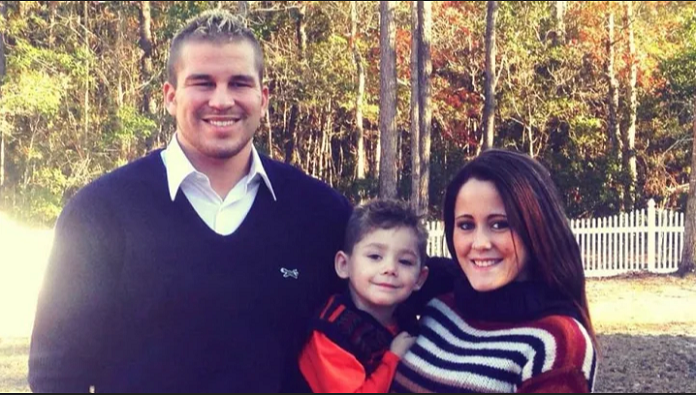 For a short time, Evans was romantically involved with Kieffer Delp. Not much is known about their relationship. However, the American media know them as one hell of a couple. Together, they were arrested for burglary, and they were also in possession of substances believed to be hard drugs. More on that when we discuss the controversies she's been into.
In December 2012, three years after the birth of her first son, Evans married Courtland Rogers. It's not certain when they began seeing each other. What's no secret, however, was how quickly the relationship frayed, ending in a bitter divorce a year later. For one, their ill-fated relationship was mired in bouts of altercations that ultimately led to cases of domestic violence and verbal assault. No child came from the marriage, not because there was none. But because, as sources reveal, Evans aborted any trace of Rogers before the child was born.
Not too long after that, she entered a relationship with Nathan Griffin. This came after spending time in Rehab. At the time, Griffin became a father figure to her child. The duo had met on Tinder and quickly rode on their feelings for each other. Together, they welcomed another son, Kaiser Orion Griffith (born 2014). They dated for twenty-four months before getting engaged in January of 2015. This sparked expectations in her millions of fans who, for a long time now, had been hoping the TV star finds nuptial bliss. Unfortunately, the engagement ran aground shortly afterward, and what followed was an ugly custody battle over their son, Kaiser. The court ruling later granted both parents joint custody of their boy.
How She Met And Married David Eason
After her relationship with Griffin ended, Jenelle Evans found love again barely a year later. This time in none other than the pipe welder David Eason. Eason already sired two children from previous relationships. They dated for about two years, after which they welcomed Jenelle Evans' first daughter, Ensley Jolie Eason, in January 2017. They got engaged the following month and later exchanged vows in September that year.
Only two years later, their once-sweet relationship turned sour owing to Eason's physical abuse and bouts of anger outbursts, which led to the shooting of their family dog, Nugget. The pet had accidentally made a scratch on their daughter's face. All these and lots of other irreconcilable differences ultimately led to the end of their relationship and the pair went their separate ways in 2019. Since then, the actress hasn't been in any relationship to date.
Following Nugget's death and the drama that ensued, MTV decided it was time to let Evans go. She was dropped off of the reality TV show and every other collaboration they've had before that time came to a screeching halt. More so, the CPS took custody of her son, Kaiser, to safeguard the lad from any possible attacks. All the while, Evans has had a rickety relationship with her family members. Most of whom, by now, wanted nothing to do with her. Her siblings especially. What is there to know about them?
Meet The Family Members of the Teen Mom Star

Jenelle Evans' parents, Robert and Barbara Evans are bonafide natives of the US state of North Carolina. In the early part of her TV career, she was shooting for 16 and Pregnant, Jenelle found support in the company of her mom, especially when she was delivered of her first child in 2009. Her father Robert is a successful businessman, while her mom is a homemaker.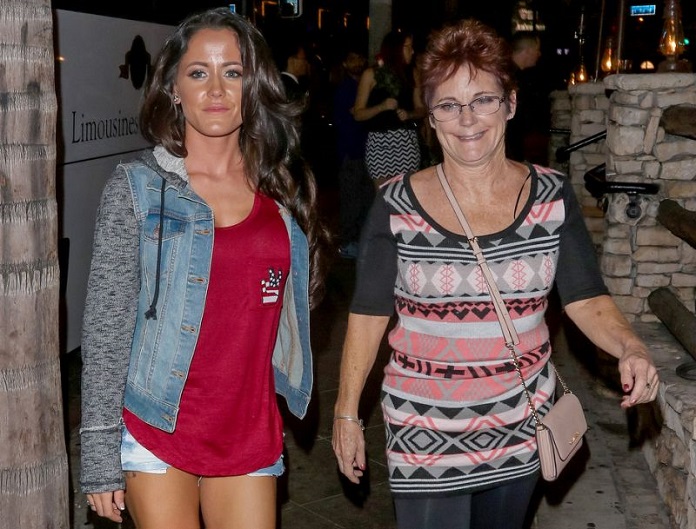 She spent the better part of her childhood with her two siblings, Colin and Ashleigh. However, due to the controversies surrounding her and possibly by her own making, Evans and her siblings are estranged from each other. Her sister Ashleigh, in particular, has not been in good terms with her. Their fragile relationship finally frayed apart after the release of her bestselling memoir, Read Between the Lines: From the Diary of a Teenage Mom, which described her siblings in a dark light. She accused them of having severe emotional impairments and being incapable of holding up a relationship with her.
As expected, both Colin and Ashleigh have come straight to deny the allegations, saying that their sister's uncontrolled desire for cheap fame and attention had gotten the best of her. As of this writing, the Evans siblings don't mix too well with their sister. There could be several reasons for this. Chiefest among them could be her constant appearance in the media for the wrong reasons. Let's tell you more about that.
Jenelle Evans Has Had Several Run-ins with the Law

Time and again, Jenelle Evans has been in the news for many reasons, especially those tilting to the negative. From her days as a teenage mom, she's been known as that party girl, who gets into frequent trouble with the law. For this, Evans has not only lost gigs but has been arrested on several occasions.
In October 2010, she was arrested alongside her then-boyfriend Kieffer Delp for burglary, as well as possession of hard drugs. After pleading guilty, she was sentenced to one year of supervised probation. However, the charges were later dropped and Evans got back her freedom after completing the 24-hour community service allotted to her.
But she did not leave alone; she also got her boyfriend out of the custody. On March 28, 2011, just months after the first incident, Evans got arrested for the second time. This time, viral footage showed her assaulting Brittany Truett. She was held in custody and sent to Brunswick County Detention Center. She was later released on bond, and by May of that year, she was moved into a rehab center. But in August, she got arrested again for her parole violation.
On January 10, 2012, Evans was arrested for the fourth time for allegedly threatening her ex-roommate Hannah Inman. The TV star was released on bail but was later rearrested for violating a court order. Following her court appearance, the charges leveled against her were all dropped on April 24, 2012.
Profile Summary
First Name:
Jenelle

Last Name:
Evans
Also Known As:

Jenelley
Sex/Gender:

Female
Profession:

Reality television personality
Famous For:
Her appearance on MTV's Teen Mom 2
Colleges/Universities Attended:

Miller-Motte Technical College
Educational Qualifications:

Unknown
Religion:

Christianity
Birthday & Zodiac

Age/Date of Birth:

31 years old (December 19, 1991)
Zodiac Sign:
Sagittarius
Birth Place:

Oak Island, Brunswick County, North Carolina, United States
Nationality:
American
Ethnicity/Race:

White
Country of Residence:

Wilmington, New Hanover County, North Carolina, United States
Physical Attributes

Height:

5 ft 4 in or 162.5 cm
Weight:

65 kg or 143.5 lbs
Eye Colour:

Blue
Hair Color:

Dark Brown
Other Body Measurements:

Unknown
Relationships

Marital Status:

Married
Spouse/Partner:

David Eason (2015-2019, 2020-Present). She was formerly married to Courtland Rogers (2012-2014),
Family and Relatives

Father:

Robert Evans
Mother:
Barbara Evans
Children:

A daughter named Ensley Eason( b.January 24, 2017)
Siblings:
Ashleigh Evans (Sister), Colin Evans (Brother)
Other Relatives:

Unknown
Net Worth
Estimated Net Worth:

$500 thousand
Salary:
$400,000
Source of Wealth:

Reality television shows