| Net Worth: | $6.5 million |
| --- | --- |
| Age/Date of Birth: | 67 years old (August 14, 1956) |
| Height: | 5 ft 7 in / 170 cm |
| Ethnicity/Race: | Black |
| Nationality: | American |
| Husband or Boyfriend: | Jerry Jemmott (?–?; divorced), Elgin Charles Williams (m. 1996; div. 2003) |
| Parents: | Flossie Harry and Warren Harry |
This great American reality television personality and actress was born Jacqueline Yvonne Harry but is better known as Jackee Harry. She was born on August 14, 1956, in Winston-Salem, North Carolina to a Trinidadian mother and African-American father. The first African American actress to win the Emmy Award for Outstanding Supporting Actress in a Comedy Series, it has always been about acting for talented Jackee. She surely has her guts and wits to thank for her massive success and its accompanying wealth which is currently estimated at $6.5 million.
Jackee Harry actually Started off as a Teacher
Who could believe that this great TV personality was once a teacher? Jackee Harry attended the University of Long Island where she earned a B.A. in education. Thereafter, she worked as a teacher at Brooklyn Technical High School. There, she taught history for two years before she eventually found a place for herself in the entertainment industry.
It wasn't very difficult for Harry to switch to acting as she had earlier gathered knowledge and skills in the field at the High School of Performing Arts. She graduated from the New York City's High School of Music and Art with a distinction in Opera. She subsequently, studied acting at the Henry Street Settlement on the Lower East Side. Prior to all these, Jackee Harry already had the inkling right from age 14 that she's got outstanding entertainment talents. That was after she landed a lead role of the King in her school's production of The King and I.
Breaking into the Film Industry
Jackee Harry recorded her professional acting debut in 1973. That was when she appeared in Richard Wesley's Goin' Through Changes. Her acting career later kicked-off fully in 1978 when she made her Broadway debut in A Broadway Musical as Melinda Bernard while also starring in several productions and national tours. She also appeared in several stage productions of The Sunshine Boys, Damn Yankees, and A Christmas Carol. All these earned her the attention she needed to succeed in the industry.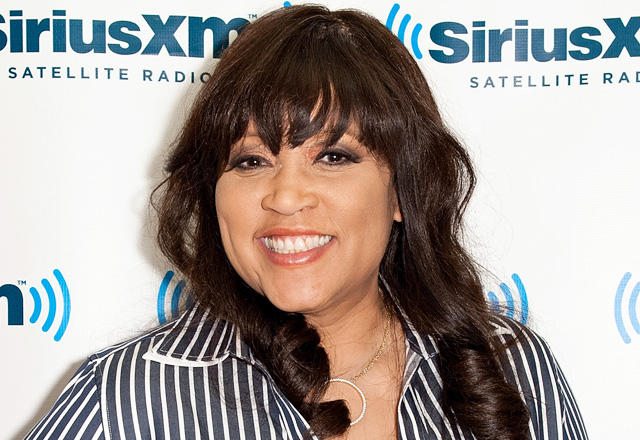 Some years later, precisely in 1983, Jackee Harry debuted on television opposite Morgan Freeman in the daytime opera, Another World.
How Much Is Jackee Harry's Net Worth Now and How Did She Make Her Money?
Jackee Harry currently has a net worth of $6.5 million which she primarily earned from her acting career. Meanwhile, the fame she acquired from being a successful actress has in turn also earned her a number lucrative endorsement deals and business opportunities.
Jackee's Earnings from Acting through the Years – Theater, Movie and Television
Despite having featured in several films and stage productions following her acting debut in the early 1970s, Jackee only earned her breakthrough in the film industry with her Lily Mason role in the NBC soap opera, Another World. This role was a career turning point for Harry as it is believed that it handed her the iconic role of Sandra Clark on the NBC situation comedy, 227 wherein she played a regular for four seasons and a recurring character for the last/5th season. Indeed, appearing alongside Morgan Freeman and Marla Gibbs in the NBC sitcom was what ushered Jackee into stardom and of course, wealth.
While many know her for her TV roles, Jackee Harry has also made fortunes from both theatre and movie projects. While appearing in Another World between 1983 and 1986, Jackee also boosted her income with appearances in films like The Cotton Club (1984), and Moscow On The Hudson (1984). Subsequently, she earned financially rewarding roles in productions such as "Alvin Goes Back To School" (1986), "The Incredible Ida Early" (1987), "Crash Course" (1988), and "Amen" (1988-1989).
Owing to how she has shown her skills, Jackee later earned parts in commercially successful 1990s films and TV series such as The Royal Family (1991-1992), Ladybugs (1992), Sister, Sister (1994-1999), earnings from all of which added to her growing net worth. The 2000s went on to increase the number of characters she portrayed, further boosting her net worth. Some of the notable box office successes she appeared in during this period include You Got Served (2004), All You've Got (2006), and Everybody Hates Chris (2006- 2009). She also featured in such productions as Man Of Her Dreams (2009) among others.
As from the year 2010, Jackee Harry's acting talents in no small measure earned her more money and fame as the number of the TV movies and films she starred in doubled. Some of the projects from which she has since earned significantly include Friends & Lovers (2011), The Ideal Husband (2011), and Let's Stay Together (2011-2013). Following a high-grossing national tour with The Clean Up Woman, Harry landed more lucrative roles in movies and TV series including The First Family (2012) and Girl Meets World (2014), In The Cut (2015), The Man In 3B (2015), Ladies Book Club (2016), and 2 Broke Girls (2016).
So far in her career, Jackee Harry has close to a hundred acting credits both in movies and on TV; and despite having reached her sixties, there is no stopping yet for film star. In early 2021, she joined the cast of one of NBC's long-running series, Days of our Lives. With this and many other lucrative projects still coming her way, Jackee's net worth holds prospects of growing the more.
Her other Sources of Income
Apart from her passion for acting, it's known that Jackee Harry is a vocal champion of healthy living, education, and philanthropy. In 2010, she became the spokesperson for another health and wellness company, GBG. She is also the spokesperson for the Thurgood Marshall Scholarship Fund, and a Global Ambassador to the Women's International Center.
Beyond these, Jackee derives deep pleasure and satisfaction from being crowned a Woman of Substance. She received the award in 2010 from the National Congress of Black Women.
What We Know about Jackee Harry's Bisexual Ex-Husband, Elgin Charles
Full Name: Elgin Charles William
Date Of Birth: February 27, 1960
Nationality: America
Occupation: Hair Stylist
Spouse: Jackee Harry (m. 1996; div. 2003)
No. of Children: 1
Jackee Harry's now ex-husband, Elgin Charles is a famous Hair-stylist in Beverly Hills, California. He is a graduate of St Mary's University and also attended Marinello Schools of Beauty in Los Angeles, California. Charles ditched a lucrative finance career with Smith Barney to start his hairstylist work with The Blue Salon in Inglewood. He afterwards worked with some other salons before eventually opening his own salon, The Elgin Charles Salon in 1991. In 1999, he launched his EC Classic line of hair care products. Elgin's skills and talents in the hair industry gave him the title "The Hair Emperor" and he mostly works for celebrities including the Kardashians, Drew Barrymore, Serena Williams, and many others.
Aside from being a hairstylist, Charles is also an actor, television producer, writer, and philanthropist. He has appeared in many TV shows and documentaries among which are Good Hair and Split End. The Hair Emperor published his book Believe It, Conceive It, Achieve It in 2002.
When Did Charles Come Out as Bisexual?
Behind his very successful hairstyling career, Elgin was hiding a truth which he only made public about two years after his father died in 2016. He came out as a bisexual in 2018 when he published his memoir By The Way.
According to his memoir, Charles has long been hiding the feminine side of him for the sake of his father. He didn't want to reveal that aspect of his life so as not to upset his dad who was not pleased with the lifestyle. However, following his dad's death, he decided to make it public in his memoir. 
Meanwhile, Jackee Harry and Elgin Charles married on 1st December 1996 in California. Their prestigious wedding took place in Beverly Hills Hotel and was well attended by stars. Their marriage lasted only seven years as the union packed up by divorce in 2003. Although many blamed Elgin's sexuality for their separation, the hairstylist insisted they parted ways as a result of growing apart.
Each of the couple has since carried on with their lives and have remained unmarried. Both of them have however, continued to wax strong in their individual careers. But despite being divorced, the couple still maintains a significant level of friendship.
Meet Jackee Harry and Elgin Charles' Adopted Son
In 1997, Jackee and Charles adopted a son, Frank DeVanique Brown when he was eight months. Although the actress would ever place her career first, her strong desire to have baby caused her to find a way to combine it with motherhood.
Frank is a graduate of Beverly Hills High School and is pursuing a career in pro boxing. He also has two children with his girlfriend, Aubrey. While the first one, a daughter named Lyv Ivonne was born in 2017, the second, a son named Kydyn Elias was born in 2019.
Although his parents are divorced, Frank maintains a good relationship with both of them. He is however, especially proud of having a fun mom like Jackee Harry.
Profile Summary
First Name:
Jacqueline
Last Name:
Harry
Also Known As:

Jackée Harry
Sex/Gender:

Male
Profession:

Actress, singer, comedian, director, and television personality
Famous For:
Her roles as Sandra Clark on the NBC TV series 227 (1985–90), and as Lisa Landry on the ABC/The WB sitcom Sister, Sister (1994–99). She is also known for being the first and only African-American to win an Emmy Award for Outstanding Supporting Actress in a Comedy Series.
Colleges/Universities Attended:

High School of the Performing Arts, C.W. Post Campus of Long Island University
Educational Qualifications:

Bachelor of Arts in education
Religion:

Birthday & Zodiac

Age/Date of Birth:

67 years old (August 14, 1956)
Zodiac Sign:
Leo
Birth Place:

Winston-Salem, North Carolina
Nationality:
American
Ethnicity/Race:

Black
Country of Residence:

USA
Physical Attributes

Height:

5 ft 7 in / 170 cm
Weight:

165 lb / 75 kg
Eye Colour:

Brown
Hair Color:

Black
Other Body Measurements:

Breast/Bust size 40 in / 102 cm, Waist size 26in / 68 cm, Hips size 38 in / 97 cm
Relationships

Marital Status:

Divorced
Spouse/Partner:

Jerry Jemmott (?–?; divorced), Elgin Charles Williams (m. 1996; div. 2003)
Family and Relatives

Father:

Flossie Harry
Mother:
Warren Harry
Children:

Son, Frank (adopted)
Siblings:
Brenda Free-Man and Miles Harry
Other Relatives:

Not available
Net Worth
Estimated Net Worth:

$6.5 million
Salary:
Not available
Source of Wealth:

Her acting career