It has always been about acting for the talented actress. She surely has her guts and her wits to thank for her massive success. Keep reading to get more information about the actress.
The American reality television personality and actress was born Jacqueline Yvonne Harry, on August 14, 1956, in Winston-Salem, North Carolina to a Trinidadian mother and African-American father.
Harry gathered her early knowledge about acting at the High School of Performing Arts. Records have it that she graduated from the New York City's High School of Music and Art with a distinction in Opera.
She later attended the University of Long Island, where she earned her B.A. in education and thereafter, worked as a teacher at Brooklyn Technical High School. She taught history for two years before she eventually found a place for herself in the entertainment industry. Jackee Harry later left the teaching job in order to pursue a career in acting.
She studied acting at the Henry Street Settlement on the Lower East Side. But then, Jackee Harry was only 14-years-old when she confirmed for herself that she will fare well in the industry. She landed a lead role of the King in her school's production of The King and I at the tender age.
Her Movies and TV Shows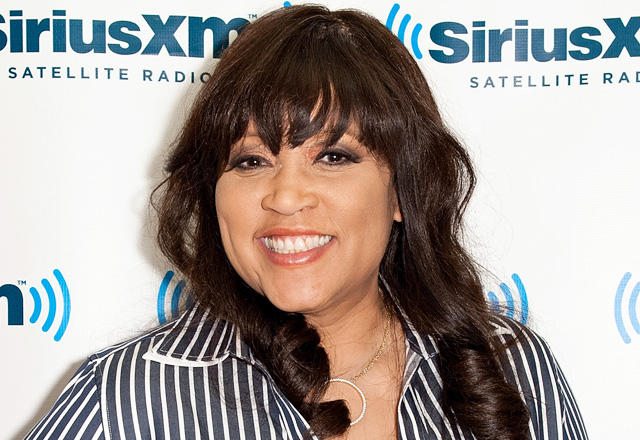 Ultimately, history recorded Jackee's professional acting debut in 1973 when she appeared in Richard Wesley's Goin' Through Changes. Soon after, her acting career kicked-off fully when she made her Broadway debut in A Broadway Musical as Melinda Bernard while also starring in several productions and national tours. She appeared in several stage productions of The Sunshine Boys, Damn Yankees, and A Christmas Carol. These earned her the attention she needed to succeed in the industry.
Some years later, precisely in 1983, the actress made her television debut opposite Morgan Freeman in the daytime soap opera Another World. It is believed that her Another World role handed her the iconic role of Sandra Clark on the NBC sitcom 227.
Appearing alongside Morgan Freeman in Another World and co-starring with Marla Gibbs in the NBC situation comedy ushered Jackee into the stardom she still enjoys today.
What Are Her Total Earnings?
Born Jacqueline Yvonne Harry, American reality television personality and actress better known as Jackee Harry has an asset base of $8 million which she earned from television shows and other sitcoms where she played different roles.
Jackee Harry's earnings started to flow in abundance when she became a household name in the United States. This happened when a television pilot Jackee was created by the NBC producers. She left the show in 1989 and worked with Oprah Winfrey in The Women of Brewster Place. She was also the panelist on the 2000 revival of, To Tell the Truth, and she also appeared second on the VH1's show Celebrity Fit Club 2 in 2005.
Having made appearances in several sitcoms, and movies she made history as the first-ever African-American to win the Emmy Award for Outstanding Supporting Actress in Comedy Series. That's not all. She also won the NAACP Image Awards for Outstanding Supporting Actress in a Comedy Series – Sister, Sister – consecutively in 1999 and 2000.
The phenomenal actress has always pointed out that Hollywood success didn't make her turn her back on theatre. As insinuated in her site, this was why she returned to the stage as Billie Holiday in Lady Day at Emerson's Bar and Grill. That was in 1994. In 2003, she played the role of the Madam in The Boys From Syracuse on Broadway. Not long past, Jackee fronted an Off-Broadway limited-run of NEWSical: The Musical. She also performed before sold-out audiences across the nation in the stage play The Cleanup Woman. It is said that the play is one of the highest-grossing gospel stage plays of all time."
Check Out – Yandy Smith's Wiki & Kids
Apart from her passion for acting, it's known that Jackee is a vocal champion of healthy living, education, and philanthropy. Beyond being proud of being the spokesperson for the Thurgood Marshall Scholarship Fund, and a Global Ambassador to the Women's International Center, Jackee derives deep pleasure and satisfaction from being crowned a Woman of Substance. She received the award in 2010 from the National Congress of Black Women.
Jackee Harry Husband and Son
Harry has been married four times. Jackee was once married to Elgin Charles Williams. The couple who were married for seven years divorced in 2003.
However, after the divorce, they continued to be found together. The couple had adopted a son, Frank, in 1997.
Quick Facts about Jackee Harry
Full Name: Jacqueline Yvonne Harry
Profession: Actress, reality television star
Height: 5 ft 6 in (1.7 m)
Ethnicity: African-American
Nationality: USA
Date of Birth: August 14, 1956
Place of Birth: Winston-Salem, North Carolina, U.S.
Marital Status: Divorced
Zodiac/Astrological Sign: Leo
Jackee Harry total earnings: $8 million