There are lots of ways to make millions and being a youtube vlogger with skills so amazing that it keeps having people hit the subscribe button on your channel is officially one of them. Youtube has since grown past a mere video-sharing website. It is now a platform for serious making business through advertisements, sponsored contents and previews that appear on individual channels. While a greater part of these vloggers' income comes from these means, most of them have branched out into acting, writing books, singing and even running their own cosmetic/clothing line. From posting video game, makeup and baking tutorials to showing off talented skills with the violin and sending people hysterics with jokes and silly pranks, here's how youtube.com made these stars millionaires, worthy enough to make Forbes publish their debut list of highest-paid youtube stars.
10. Rosanna Pansino
Earnings: $2.5 million (tie)
Rosanna Pansino is popular for her eponymous youtube channel where she shares baking tips including how to make nerdy-themed pastries via her "Nerdy Nummies" series. In the culinary world, Pansino is an autodidact and her first cookbook, "The Nerdy Nummies: Cookbook: Sweet Treats for the Geek in all of US" due for release in November 2015 is already available for pre-order on amazon.com. Besides cooking, Pansino is pretty good with her voice, her first song "Perfect Together" hit the internet early this year and it already boasts over 8 million views.
9. Roman Atwood
Earnings: $2.5 million (tie)
Dubbed the most appalling prankster on youtube, his Roman Atwood Pranks channel with 7 million subscribers is filled with the most horrifying pranks, including pretending to kill his 4-year-old son. His "Crazy Plastic Ball prank" is his second most popular prank with 50.7 million views to date, the prank was used by Nissan for their Withdad campaign ad and also won an award for the best brand campaign at the 2015 Streamy Awards.
8. Lilly Singh
Earnings: $2.5 million (tie)
The 27-year-old Canadian born of Indian descent is behind the Superwoman channel. With her versatile skills ranging from stand-up comedy to rapping and acting, Superwoman has garnered 7 million fans to her channel.
See Also: 10 Highest Paid Instagram Models
7. Michelle Phan
Earnings: $3 million
A makeup artist extraordinaire, Phan shares make up tutorials on how to look like celebrities including Angelina Jolie and Lady Gaga. As an entrepreneur, Phan owns a cosmetic line and is the co-founder of Ipsy a monthly-subscription based makeup service worth $500 million. With over one billion views and over 8 million subscribers to her channel, it is clear that no lady loves ugly.
6. KSI
Earnings: $4.5 million (tie)
Olajide KSI Olatunji is one of the people who have proven just how much it pays to be a game freak. He has drawn in almost 2 billion views and 10.5 million subscribers to his channel by providing detailed commentary while he plays video games and by posting funny videos as well. Thanks to his huge fan base, his music career is sprouting, this year, his "Lamborghini" debuted on UK's Top 40 charts, making it his most successful single.
5. Rhett & Link
Earnings: $4.5 million (tie)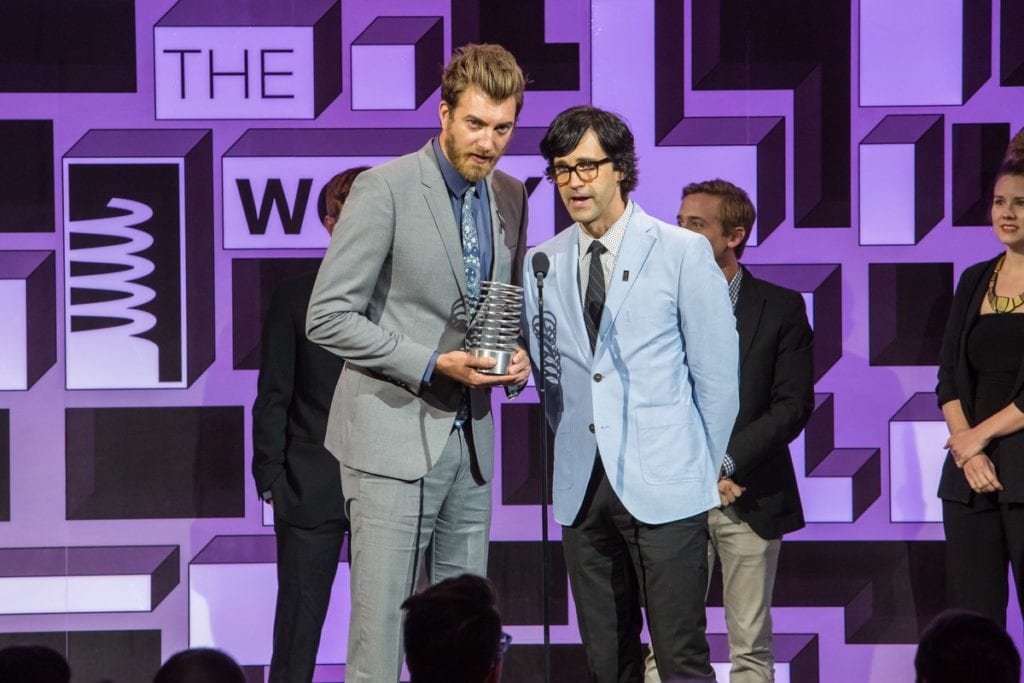 Though Rhett McLaughlin, 38 and Charles Lincoln Neal III, 37 started their vlogging career at a rather old age compared to their counterparts, it obviously didn't rob them of their sense of humor. Their Rhett & Link channel brought them $4.5 million from making people laugh. The bulk of their earnings came from the advertising and sponsorship deals they got from giant companies including Gillette and Toyota.
4. Lindsey Stirling
Earnings: $6 million
After a top record label turned her down in 2007, Lindsey took to her youtube channel to showcase her extraordinary talent of playing the violin while dancing, and my! did people love it. Today Lindsey is a millionaire, thanks to her 7 million dedicated youtube audience. In the 2015 Youtube music award she won "Artist of the year".
3. Fine Brothers
Earnings: $8.5 million (tie)
Benny Fine and Rafi Fine are blood brothers who have spent almost their entire life making videos. The duo is famous for their React video series on their youtube channel where they show viral videos to random people while videoing their reactions. Their popularity (3.3 billion views and 13 million subscribers) have attracted giant companies, like Comedy Central, Nickelodeon and Ford.
2. Smosh
Earnings: $8.5 million (tie)
The two guys behind Smosh Ian Hecox and Anthony Padilla have been budds since childhood. They became popular by making caricatures of video games (Pokemon) and popular culture. In addition to Smosh which has over 20 million subscribers and is regarded as the first ever comedy channel,  they have four other youtube channels to their name. "Smosh: The Movie" was released in July 2015.
1. PewDiePie
Earnings: $12 million
Felix Kjellberg is his real name but he is better known as PewDiePie. The Swedish video game commentator has been raking in big cash via youtube for years. On his PewDiePie channel, he posts videos of himself playing video games while offering detailed explanations on what is going on in the game. With his 40 million subscribers/bro army, Felix is the highest earning vlogger on youtube. With regards to branching out, PewDiePie's book, "This Book Loves You" was released on the 20th of October, 2015.