There are lots of ways to make millions, and being a YouTube vlogger with skills so amazing that it keeps people hitting the subscribe button on your channel is officially one of them. YouTube has since grown past a mere video-sharing website. It is now a platform for serious money-making through advertisements, sponsored contents, and previews that appear on individual channels. And many people have leveraged on their fame to rank among the highest-paid YouTubers in the world.
From posting gameplays, makeup, and baking tutorials to showing off talented skills with the violin and sending people hysterics with jokes and silly pranks, many YouTubers have grown enormous following through which they generate significant revenue. Most of them have also utilized their influence and have diversified into acting, writing books, singing, and even running their own cosmetic/clothing line. All these translate into millions of dollars in revenue, and we have rounded up the 10 highest-paid YouTubers in the world right now just for you.
The list of highest-paid YouTubers in the world below have been compiled from various sources around the web, such as Youtube, CNBC, Forbes, Celebrity Net Worth, and CBS News
These are the 10 highest-paid YouTubers in the World
10. TheOdd1sOut
Category: Comedy
Earnings: $19 million
Millions of individuals around the world love comics/animations and one person, who has greatly benefitted from this is TheOdd1sOut. TheOdd1sOut is the brainchild of American comedian, animator, cartoonist, and artist, James Rallison. Rallison is a native of Arizona, and his online activities started from Tumblr. He later launched his YouTube channel in August 2014 and became an overnight hit thanks to his funny animated videos in which he discusses his life, and gives his thoughts and opinions on various issues.
Many predicted that he was one to watch out for, and that prophecy has since come true. TheOdd1sOut now has 14 million viewers and averages 32.2 million views each week. All these views translate into much revenue for the young man, and he made as much as $19 million in 2020. Rallison utilizes his funds for personal use. He has also been known to pitch in a helping hand where needed. Back in 2019, he joined other famous YouTubers, including MrBeast and PewDiePie, to support a tree-planting drive financially
9. James Charles
Category: Entertainment
Earnings: $20 million
Occupying the 9th spot on the list of highest-paid YouTubers in the world is an American internet personality, James Charles. An out and proud gay man, Charles specializes in makeup and beauty arts and launched his channel in 2015. He quickly amassed legions of fans, and by 2016, he was named the brand ambassador of the cosmetics company, CoverGirl. James now has about 16 million subscribers on his YouTube channel and averages about 4.6 million views. Estimates show that he made the sum of $20 million in 2020.
His income stems from YouTube's monetization policy, ads, and sponsored content. Additionally, the New York native is also quite popular on Instagram, where he has about 16 million followers and makes money from there. Other revenue sources for Charles include his Sisters Apparel line, which features hoodies, sweatpants, accessories, and t-shirts. The makeup guru also embarked on lucrative 2019 Sisters Tour, which saw him visit about 25 American cities and engage with fans. Finally, James Charles was also paid quite well as an ambassador for CoverGirl and has done makeup for high profile clients such as Iggy Azalea.
8. Lele Pons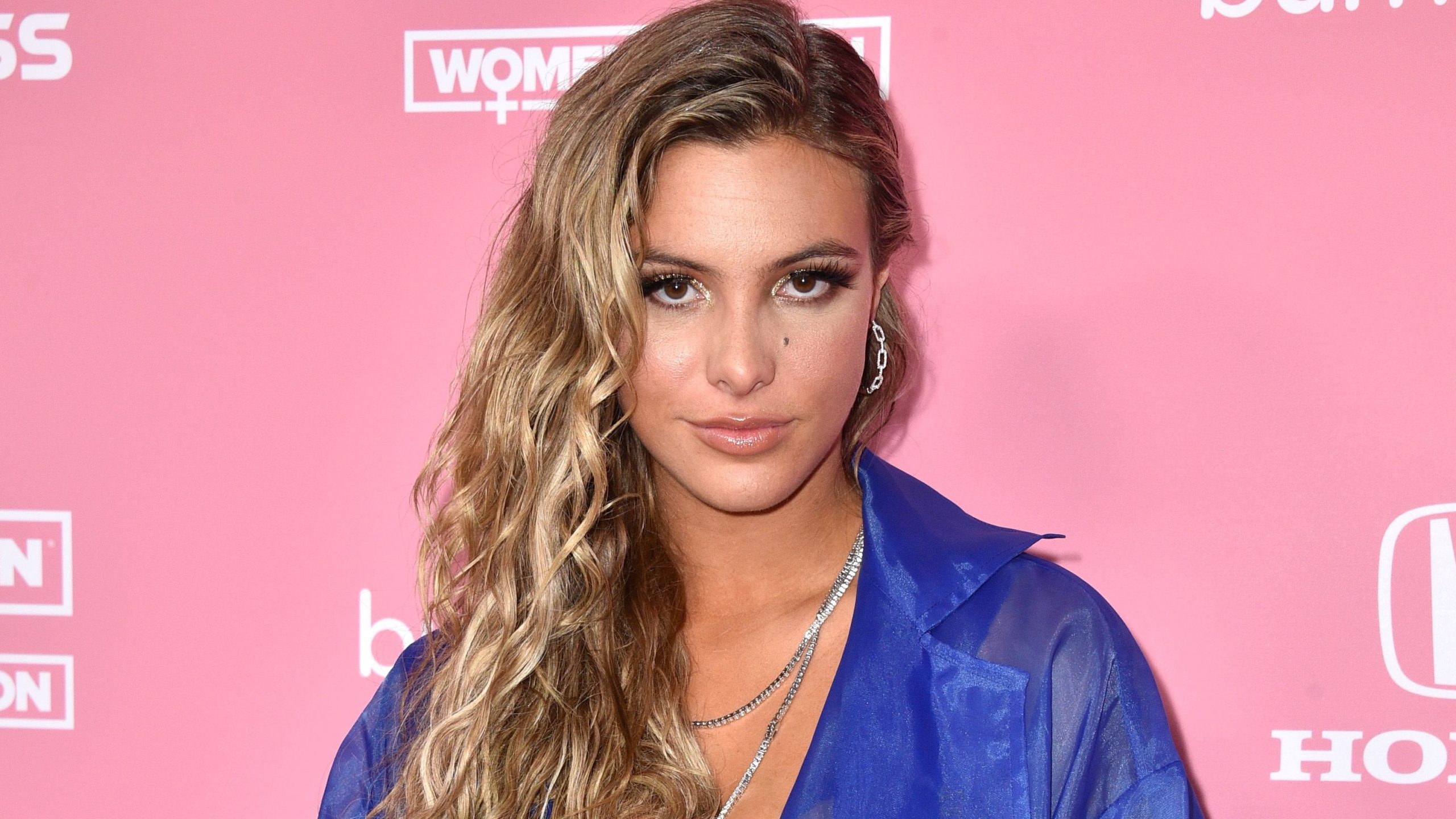 Category: Comedy
Earnings: $22 million
Lele Pons has consistently ranked amongst the highest-paid YouTubers in the world, and the reason is not hard to see. The Latina comedian, who first rose to fame on Vine around the late 2000s, has enjoyed unrivaled longevity, and this is because she understands and lives by the rules of the online world. She also avoids controversy and does not try to thwart her followers. Pons primarily deals in short comic clips and this has attracted about 15.8 million subscribers to her channel.
She has also done ads for companies such as Google, Tinder, Budweiser, Jack the Box, MTV, and video game company, Dragon City, and has been well paid for it. Another money-spinner for Pons is her budding music career. She has dropped a few singles and her tracks have sold about three million copies. All these have resulted in earnings of about $22 million for her during the period under review.
Meanwhile, despite the enormous wealth that she is making from it, Lele Pons has stated that she misses her vine days when social media was all simple and fun. Now it is quite big and complicated, and she has to sometimes tailor content to suit her sponsors.
7. Liza Koshy
Category: Comedy
Earnings: $22 million
Another beautiful female comedian who makes it to our list of the highest-paid YouTubers of 2020 is Liza Koshy. Koshy initially gained fame on Vine back in 2013, thanks to her suite of comic characters, which consisted of the matronly, old-fashioned, Helga; the sensual, confident Jet; the sex-crazed Carlos; and a sassy toddler named Little Liza. She subsequently transitioned to YouTube around 2016 and experienced wide success there too, amassing 17.8 million subscribers and over two billion views.
Since then, Koshy has transcended beyond YouTube to become an actress and TV personality. She has featured in some movies and TV series, including Freakish, Escape The Night, and Boo! A Madea Halloween and has received six-figures as her pay. The Houston native has also produced and starred in an original YouTube series known as Liza On Demand. Additionally, Liza has featured in a wildly popular ad for Beats Electronics and has hosted a game show on Nickelodeon known as Double Dare.
All these have remunerated her very well, but she is not all about the money. Having realized the amount of influence that she wields, the digital star is lending her time and effort to several initiatives such as encouraging young people to participate in the political process.
6. Toys and Little Gaby
Category: Entertainment
Earnings: $27 million
The two children behind this YouTube channel may not be legally old enough to own a bank account, but they are nevertheless rolling in money. Toys and Little Gaby features two English children, four-year-old Gabriella and her five-year-old elder brother, Alex as they spend their time playing with toys and doing kiddies challenges. They also do unboxing, and all these are captured in a colorful background, which is guaranteed to grab the attention of millions of fellow kids all over the world.
Gaby and Alex's channel was set up by their mom, Sabine, back in 2016 as a way of keeping them busy. She, however, got more than she bargained for as they have now grown to become the number one YouTube channel in the United Kingdom with about 15.1 million subscribers (they have more subscribers than Cartoon Network) and 3 billion views.
Their most-watched video is a clip of them splashing around in bathwater and playing with toys that have so far garnered about 379 million views. The two kids pulled in $27 million in 2020, and credible sources suggest that their parents would be using it to rent a more befitting place of abode for the family.
5. Collins Key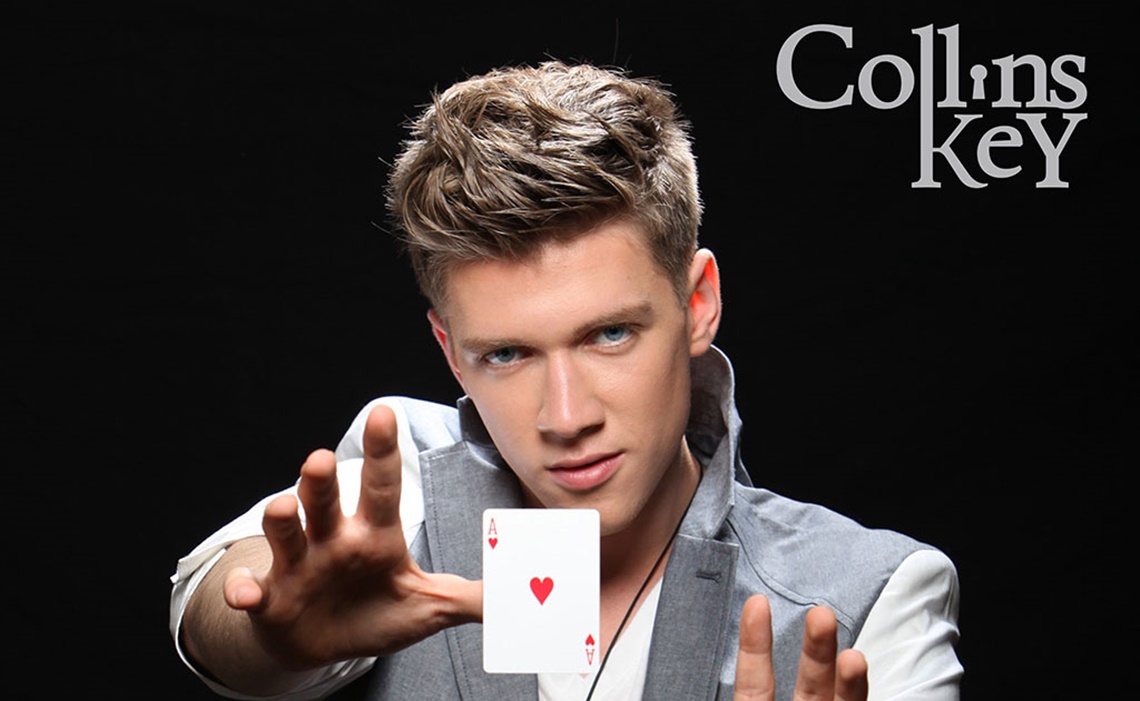 Category: Entertainment
Earnings: $29 million
Just like Lele Pons and Liza Koshy, Collins Key is another YouTube personality who has been able to transcend beyond the online sphere and make a splash in the traditional media. The American-born Key joined YouTube around 2012 and initially gained a small following. He thereafter moved away to pursue his love for magic but later came back. During this second coming, Key pursued his YouTube career with much vigor and posted several comic clips, featuring him and his brother, Devan, doing stuff such as making gummy food out of candy, pancake art challenge, pranks, and life hacks.
Such a brand of family-friendly comedy has proved to be a big hit, and he now has about 20 million subscribers and 4.2 billion views, all of which means money for the California native. He has also done ads for companies such as Unilever, Johnson & Johnson, General Mills, Disney, and AT & T, and all of this has paid him handsomely. Another fact that accounts for Collins making it to the list of the highest-paid YouTubers in the world is his business ventures. He has an online store where fans can shop for branded hoodies, shirts, accessories, and leggings, etc.
4. Vlad and Nikita
Category: People and Blogs
Earnings: $64 million
Another children sibling-pair who make it to the list of the highest-paid YouTubers in the world are brothers, Vlad, and Nikita. Respectively, 7 and 5 years old, Vlad and Nikita feature in a YouTube channel that was set up by their parents, Sergey and Victoria Vashketova, in 2018. The channel focuses on family themes and follows the boys as they play with toys and tell stories. They also participate in some original cartoons.
Since its launch, Vlad and Nikita have acquired about 69 million subscribers and amassed over 24 billion views. Such numbers may be because the boys deliver content in about 11 languages, including German, Spanish, French, Portuguese, Hindi, and Arabic, meaning that there is something for all the kids out there no matter what part of the globe they come from.
Such smart thinking from the boys' parents has now paid off big time as they made about $64 million in 2020. They are also set to make even more in the future as their parents penned a deal with Australia-based licensing agency, Haven Global, in December 2019. Under the terms of the deal, they will grant licenses for mobile apps and games, produce content, as well as consumer products, which will be sold globally.
3. Dude Perfect
Category: Sports
Earnings: $68 million
Another set of veteran YouTubers who have benefitted from their longevity on the site is Dude Perfect. A group of five friends consisting of twins, Cory and Coby cotton, as well as the trio of Garrett Hilbert, Cody Jones, and Tyler Toney, they first ran into each other while they were roommates at Texas A&M University. Being a group of young, physically able-bodied men, they naturally loved sports and fell into the habit of trying to see who could perform the sickest and most unbelievable shots.
These mind-blowing feats were easily captured on phone cameras and their YouTube channel was born in the year 2014. Since then, these five dudes have accumulated 49.9 million followers and 10 billion views, making them one of the most subscribed sports channels on the platform. They earn as much as $12 million from YouTube alone thanks to branded content and pre-roll ads. Away from YouTube, Dude Perfect has also built a business empire that contributes the remainder of their annual income for the year under review.
This business empire has seen them collaborate with sports teams such as Manchester City, Arsenal F.C., the Seattle Seahawks, and the US Olympic team. The guys also have a thriving online store, where they sell merchandise and have launched a brand of jalapeno-bacon-flavored canned beans. Finally, Dude Perfect has scored endorsement deals with the likes of GMC and Pringles and all this guarantees them as one of the highest-paid YouTubers in the world for 2020.
2. Kids Diana Show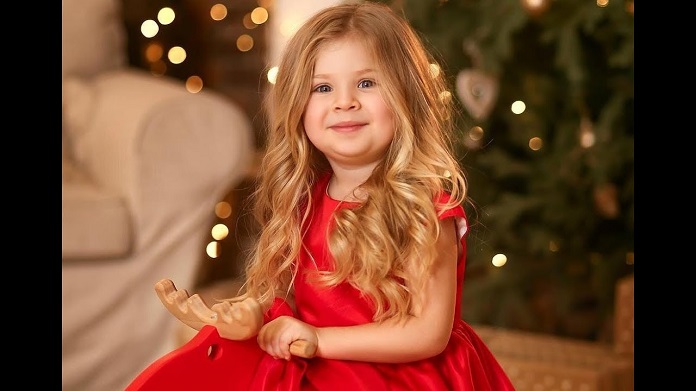 Category: Entertainment
Earnings: $85 million
The kids are taking over YouTube, and another personality that proves this fact is Kids Diana Show. This is a Ukrainian channel that was set up by two parents for their 6-year-old daughter, Diana, back in 2018. It features the cute and bubbly girl engaging in surreal adventures with her brother (Roma), reviewing toys, singing children's songs, and learning English.
Thanks to an enormous amount of pink, plush, princess magic, and sibling mischief, Kids Diana Show has grown to become the biggest YouTube channel out of Ukraine with 123 million followers and a staggering 23 billion views. All these translate into money, money, and more money; estimates show that Diana made $85 million this year alone.
The little girl is even set to make so much more as her parents signed a wide-ranging pact with kid content studio, Pocket.watch, in 2020. Under the terms of the deal, Diana would release games, movies, and TV shows, as well as an extensive product line consisting of dolls, dolls accessories, hair accessories, and jewelry, furniture, dollhouses, home textiles, bedroom and bath wares, beauty and bath products, etc.
See Also:  The Top 10 YouTube Pranksters That Will Have You Laugh Till You Cry
1. Like Nastya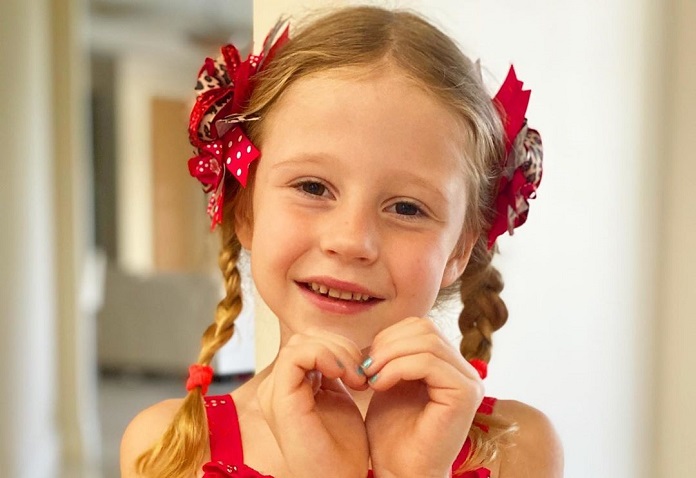 Category: Entertainment
Earnings: $97 million
Back in 2019, Forbes estimates pegged Like Nastya as the third highest-paid YouTuber in the world. Well for 2020, this little girl takes the top honours. Like Nastya is the YouTube channel of a Russian-American girl named Anastasia Radzinskaya. Born in 2014, she had cerebral palsy and couldn't talk. Her parents subsequently took to documenting her activities online to show friends and family her progress.
That little vision has now grown to a collection of multiple YouTube channels, in which Stacy can be seen unboxing toys, embarking in adventures with her dad, doing nursery rhymes and storytimes, etc. Thanks to her penchant for speaking multiple languages such as Mandarin, English, Russian and Spanish, Like Nastya now has 120 million subscribers across her channels and averages 3.3 billion views each month.
She has made so much money that her parents were able to migrate from Russia to Boca Raton, Florida, back in 2019. She is also set to make much more as she has inked a global deal with IMG for the licensing of products. Under the deal, the young girl would receive millions as brands pay to use her image and name to market products such as toys, homeware, food, beverage, accessories, and so much more.
Summary
Here is a quick list of the 10 highest-paid YouTubers in the world  currently:
Like Nastya – $97 million
Kids Diana Show – $85 million
Dude Perfect – $68 million
Vlad and Nikita – $64 million
Collins Key – $29 million
Toys and Little Gaby – $27 million
Liza Koshy – $22 million
Lele Pons – $22 million
James Charles – $20 million
TheOdd1sOut – $19 million