Sunglasses serve a dual purpose – protecting the eyes from the harmful rays of the sun, the glare and also ensuring that no one can see the eyes of the person wearing the sunglasses, to guess what he is feeling, who he is looking at, etc The value of sunglasses depends on a number of factors such as the design, material used, craftsmanship. Many of the Top 10 Most Expensive Sunglasses listed in this article are produced by the major luxury brands such as Chopard, Dolce and Gabbana, Cartier, and in addition to being fashion accessories, they are collectables whose value increases over time. The high-end luxury sunglasses are usually made from precious metals such as gold and platinum and have a number of precious stones like diamonds encrusted in the frame to enhance their value. For many of these sunglasses, only a limited number of pieces have been produced, and they may not be easily available for purchase by interested buyers.
Here is a list of the top ten most expensive sunglasses
1) Chopard De Rigo Vision Sunglasses priced at $408000: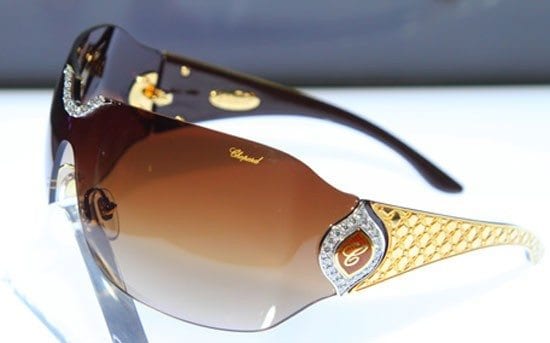 These sunglasses were created jointly by the luxury glasses manufacturer De Rigo Vision and the Swiss Luxury firm Chopard to cater to the needs of their ultra rich clientele . These luxury glasses are made using 60 grammes of 24k gold, with 4 carats of river diamonds encrusted. So in addition to protecting the eyes from the glare of the sun, this sunglass is also a style statement and a piece of jewellery. These sunglasses were released recently in Dubai .
2) DG2027B Dolce & Gabbana list price $383,609: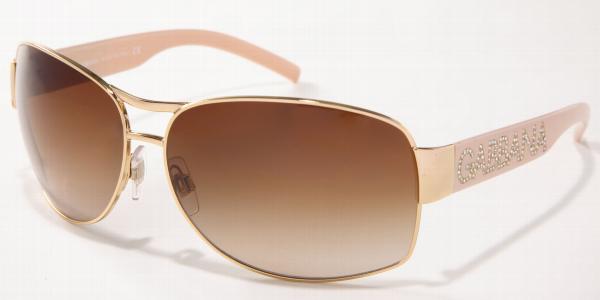 The Italian fashion house Dolce & Gabbana have produced these brown goggles to cater for the needs of their customers looking for high end luxury products. These sunglasses have a gold frame, and diamonds encrusted on the arms of the sunglasses.
3) Emerald sunglasses from Shiel Jewellers – $200,000: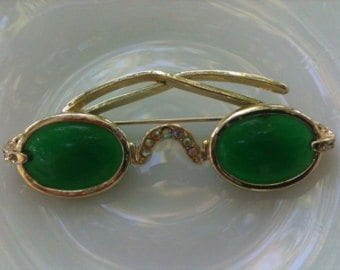 These sunglasses from the Australian Shiel Jewellers were designed over a period of 5 years to procure, cut and shape the emeralds used. These search engines are inspired by the Roman emperor Nero who used emeralds for protecting his eyes. Like other expensive sunglasses, these sunglasses also have a gold frame with diamonds embedded in the frame.
4) Luxuriator due style 23 – $65000: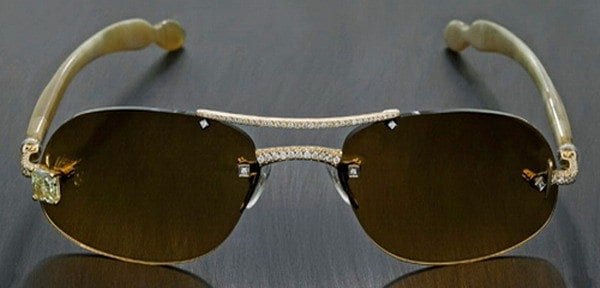 These luxury sunglasses are made from 18K gold, and rims crafted using ivory buffalo horn for maximising wearer comfort. The 132 hand-cut diamonds in the frame are manually encrusted. There are 2 carat canary diamonds embedded on the end of the lens for a distinctive look.
5) Platinum sunglasses from Bentley – $45000: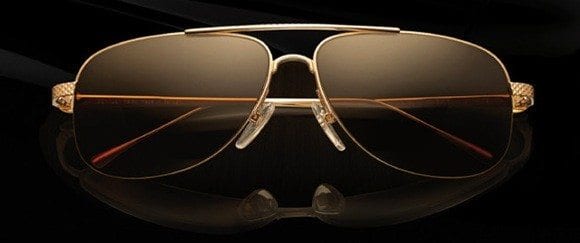 These limited edition sunshades from Bentley were introduced to complement their high end luxury car "Lausanne". While the gold version of these sunglasses cost $14000, the platinum sunglasses are priced at $45000. It is believed that only 100 pieces in each pattern were produced. more on this list of top ten most expensive sunglasses
6) Parentesi goggles – $31000: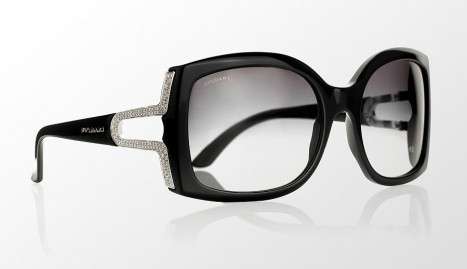 The house of Bvglari, known for its luxury products has produced these luxury shades which are both a style statement as well as an investment for the discerning rich. Only 10 pieces of these eyewear were produced. Each piece has over 200 diamonds, totally 2.5 carats.
7) Lugano diamonds sunshades – $27000: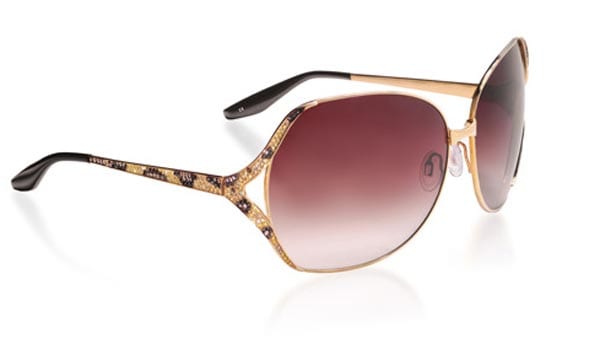 These luxury goggles were manufactured by the California based jewellers Lugano in collaboration with designer Barton Perrera. The sunglasses are available in frames of different colours to tastes of their customers, with diamonds encrusted in the frame.
8) Cartier Paris tinted eye glasses- $25000: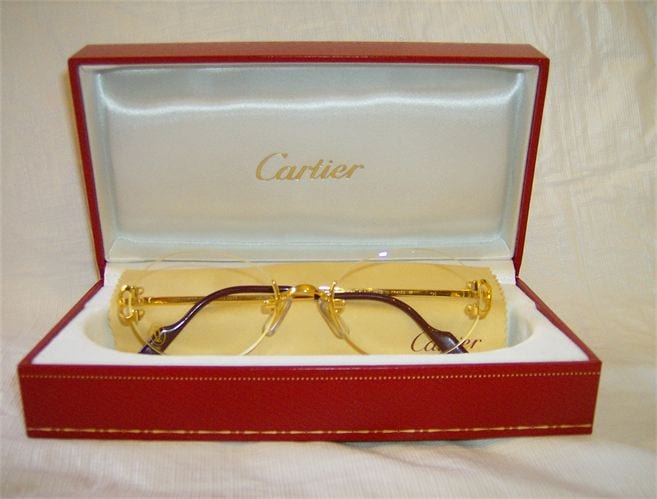 The Paris based house of Cartier, famous for its high-end luxury and fashion products offers luxury sunshades, which also is an excellent investment and value for money. These luxes glasses are made from 18-carat gold, and have 188 collet diamonds, weighing a total of 2.5 carats
9) Ultra Goliath 2 eyewear – $25000:
These sunshades have a gold frame weigh 65 grams and have thousands of diamonds embedded in the frame. The luxury sunglasses were produced as a joint venture between Vintage Frames and Ben Ballers IFANDCO. Three different versions in rose gold, white gold and yellow are available for these sunglasses which can be purchased from online stores.
10) Moss Lipow costing $3500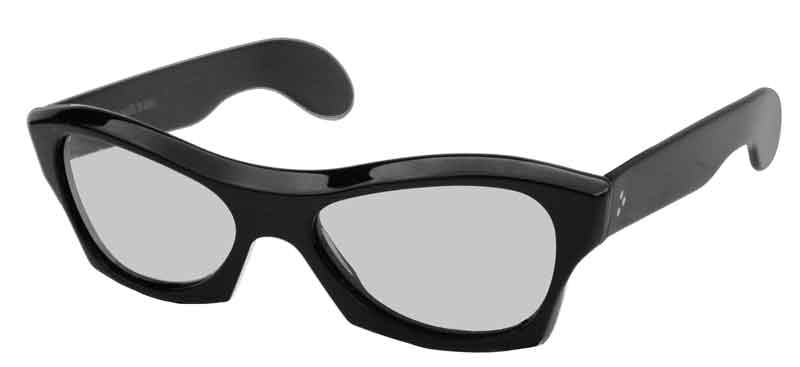 This is probably the most affordable pair of tinted eyeglasses in this list of top ten most expensive sunglasses. These fashionable sunglasses have a crocodile and ostrich leather frame to lend them a very distinctive look. However, these glasses are not suitable for PETA fans due to the materials used.