Beer, vodka, or wine of your choice, and a girl to play with you for a while at under $100; that's what the average strip bars take away from a normal customer. Several strip clubs are full of people all the time in some major cities around the world and the bills sometimes stand at over $1000. In all, there are no doubts that the strip club industry is a lucrative one that has been thriving for decades. It is also believed that strippers make a great deal of money from the business but exactly how much do strippers make? Well, that depends on who you're asking. It all comes down to experience, location, and beauty, of course.
An Atlanta-based stripper who goes by the name Menagerii once gave an insight into the earning powers of strippers based on her own experience. Discussing her earnings from her work as a bar dancer and stripper, she offered that strippers are not paid an hourly rate. According to Menagerii, they work on flat rates and take a percentage of the tips they get. She was paid a flat fee of around $34 and $50 per DJ shift and had to give 10% of her tips to the club. The stripper worked around 6 hours on a shift, but had she worked double, she would have been paid twice the flat rate ($70 – 100). All things considered, Menagerii did not work all day, but the day she did, she'd come home with anything from $500 to $1500 as she's tipped to $400 at max.
Strippers In The United States Make Over $20 Per Hour and Over $50,000 In a Year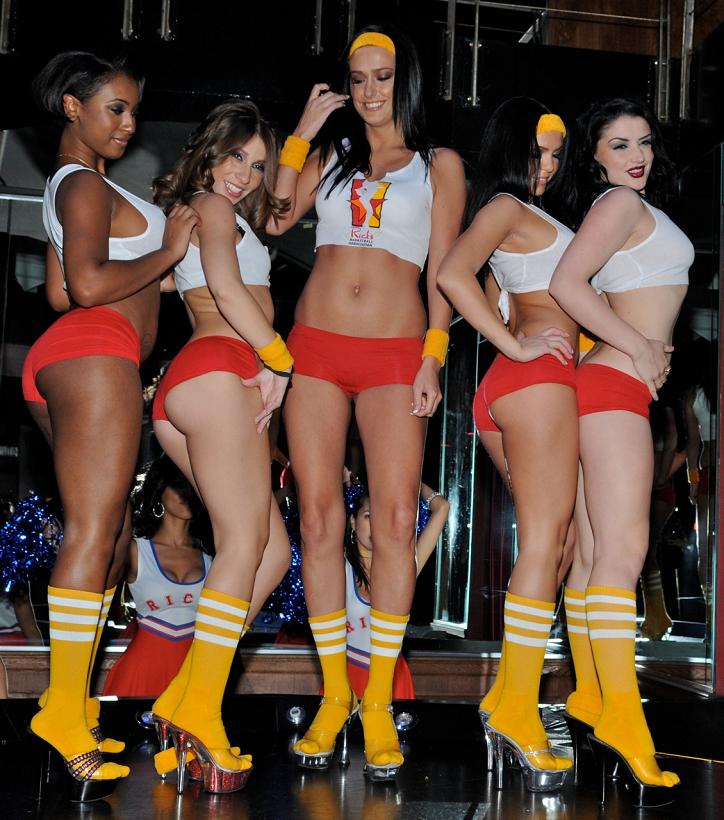 Contrary to what many have come to believe, being a stripper is not an easy way to make money. In fact, most strippers are not paid to dance; instead, they pay club owners so that they would be allowed to dance in their clubs and attempt to make money out of it. Strippers like Meredith and others who have been interviewed disclosed that most clubs have a house fee that ranges from $50 to $200, depending on the place and what time the stripper showed up for her shift.
Strip clubs collect the house fee so that if you don't perform well enough to cover it, it's your loss: no guarantee of income, no coverage for injuries sustained on the job, or healthcare. Also, the reason strippers must pay to perform is the fact that they are nearly all independent contractors. Those hired by the clubs as regular strippers are paid but not in hours; they receive a flat rate payment and most of the money they make comes from the tips they receive from customers.
Even though it is clear that what strippers make varies, several sources that estimate people's salaries in various professions have it that the average stripper in the United States makes over $20 per hour and as much as $50,000 in a year. While ZipRecruiter estimated the national average at $22 per hour and $46,169 yearly, Payscale estimates that the average, yearly base salary of a stripper in the country is $51,216 and $20.32 per hour. According to Salary.com, Strippers salary in the United State range from $43,884 to $65,020 per year.
A Look At Strippers Salary Across Some Major Cities of The United States
Based on the foregoing, it is clear that the earnings of strippers are determined by several factors. Apart from the strippers' experience in the business and how good-looking they are, things like the location of the strip clubs wherein they perform and the kind of customers that frequent the clubs determine their take home as strippers' salary is largely dependant on the tips they get. Given that, a stripper in West Virginia considered to be one of the least fun states of the United States shouldn't expect to earn as much as a stripper that performs in top strip clubs in California, New York, or Nevada.
While the yearly average salary of strippers across the United State is estimated at over $50,000, a college student disclosed sometime in 2014 that she earned a whopping sum of $180,000 annually from stripping as a part-time gig at a New York club. According to Maggie, a Spanish and political science double major at the University of Maryland, she graduated debt-free thanks to her part-time stripper job at Scores New York. While her claims may sound too good to believe, Scores spokesman Steve Sabbeth confirmed that strippers at his club can earn much more than $180,000 per year. Steve attributed the high pay to the "exceptional clients" that visit the club.
Below is the average salary of strippers across major cities of the United States:
Los Angeles, California

Yearly Salary Range: $47,262 –

$77,419

Salary Per Hour Range: $19 – $21
New York City, New York 

Yearly Salary Range: $47,499 –

$87,500

Salary Per Hour Range: $23 – $37.50
Las Vegas, Nevada

Yearly Salary Range: $47,219 – $66,646
Salary Per Hour Range: $19 – $28

Miami, Florida

Yearly Salary Range: $42,772 – $63,298
Salary Per Hour Range: $22 – $36

Chicago, Illinois

Yearly Salary Range: $22,500 – $68,979
Salary Per Hour Range: $20 – $23

Seattle, Washington

Yearly Salary Range: $36,169 – $58,227
Salary Per Hour Range: $24 – $32
Houston, Texas

Yearly Salary Range: $45,983 – $66,646
Salary Per Hour Range: $22 – $23
Denver, Colorado 

Yearly Salary Range:

$38,346

–

$60,534

Salary Per Hour Range: $21 – $30
Philadelphia, Pennsylvania 

Yearly Salary Range:

$40,617 –

$64,120

Salary Per Hour Range: $22 – $35

Minneapolis, Minnesota

Yearly Salary Range:  

$40,397 –

$63,772

Salary Per Hour Range: $21 – $32
Salary of Strippers In United States Compared to Other Countries
Most people don't really have an objection to women working in a strip club, but the clubs that make them work against their wishes have been attracting the public backlash they deserve. Sex entertainment isn't only a thing in the United State of America; all over Europe and indeed the world at large, the sex industry has been thriving even in countries where it's against the law to run such a business.
Adult entertainment has come to stay but while some countries have become famous as sex tourism destinations, nations like Iceland have clamped down on their sex industry. Way back in 2010, it was reported that the European country banned all strip clubs. Because of countries like Iceland; Islamic nations like Saudi Arabia where there are no such things as nightlife, and the different economic conditions of countries across the globe, what strippers make differs from country to country.
How Much Do Strippers Make In European Countries?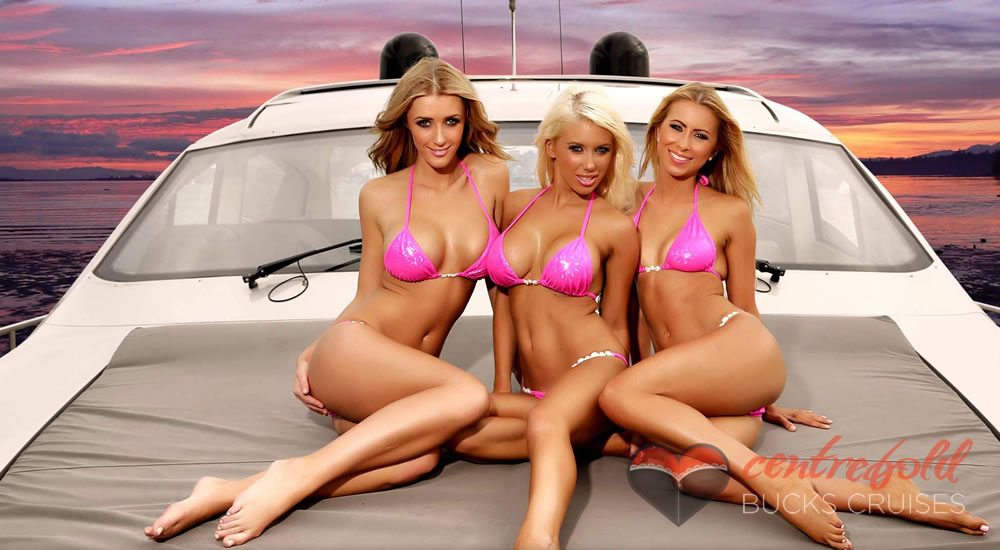 Reliable statistics about strippers' salaries are a hard thing we can find. However, there are several reports that claim dancers earn somewhere around $70,000 annually in the UK while in New York clubs, they could earn around $1,000 a single day.
As already discussed above, the average yearly salary of strippers in America is estimated at over $50,000. How does that compare to what strippers make in countries like the United Kingdom, Italy, France, Spain, Germany, and other popular European countries?
France ($24,122 Yearly and $12 Per Hour)
Paris is the hub of sex workers in France and just as it is in America, what strippers earn in France varies and is determined by the location of a strip club but the average salary of strippers in the country is €20,012 ($24,122) a year and €10 ($12) an hour.
Spain ($18,690 Yearly and $8 Per Hour)
As of 2018, it was estimated that Spain's sex industry is worth over $4.460 billion (€3.7 billion). Sex sells in Spain and stripper in the country makes €15,506 ($18,690) a year and €7 ($8) an hour.
Italy ($19,016 Yearly and $9 Per Hour)
Italy has a very busy nightlife that features a great deal of adult entertainment. The country has a massive number of foreign sex workers and strippers make an average income of €15,773 ($19,016) per year and €8 ($9) per hour.
United Kingdom ($41,011 Yearly and $19 Per Hour)
Because of the Coronavirus pandemic, it is said some women in the UK have embraced sex work with those who had left the industry returning to it. Strippers' salary in the country varies but on average, they make as much as £29,414 ($41,011) annually and £14 ($19) an hour.
Turkey ($7,206 Yearly and $3.50 Per Hour)
One can be a sex worker in Turkey without having to strive to evade the law for it. Prostitution is legal and regulated so there are strip clubs in the country. On average, strippers in the country take home TRY 53,558 ($7,206) yearly and TRY 26 ($3.50) per hour.
Strippers' Salary In North and South America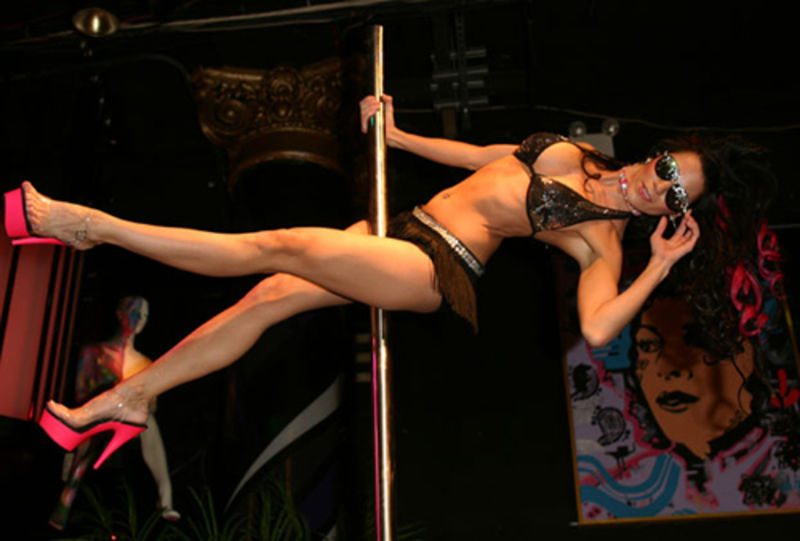 The United States of America is not the only North American country where strip clubs are thriving. It is also a lucrative business in Canada, Mexico, and South American countries like Brazil, Argentina, and Colombia.
Believe it or not, strippers are beginning to have their own unions in these countries. The Exotic Dancers Union and other groups like We are Dancers, are there to protect their interests and make the stripping business a more dignified profession. That way, strippers don't get exploited by clubs or clients.
Below is an overview of what they earn across some of the most popular countries in North and South America.
Canada ($41,732 Yearly and $19 Per Hour) 
Stripping is such a serious business in Canada that strip club owners and their agents formed a coalition known as the Adult Entertainment Association of Canada. It is estimated that an average stripper in the country takes home CAD 52,776 ($41,732) per year and CAD 24 ($19) per hour.
Mexico ($39,500 Yearly and $14 Per Hour) 
From adult theaters to sex shops, strip clubs, and other sex-oriented businesses, there are plenty of red-light districts in Mexico. Strippers in the country make as much as $39,500 yearly and $14 per hour.
Brazil ($35,189 Yearly and $12 Per Hour)
Brazil is another country known for its sex workers; prostitution is legal in the country so it has never been difficult to find a strip club in the country. Strippers in the South American country make $35,189 on average yearly and $12 per hour.
What Strippers Make In Asia and Africa
Contrary to what most people think, strippers generally report remarkably high job satisfaction; it's not a field of desperate, broken people. According to several studies, a majority of women in the industry like their job and take home good pay at the end of each year for their naked efforts. This includes strippers in Asian and African countries.
While money is a primary factor that motivates people to become strippers, it has been found that some strippers really love what they do despite the fact that it exposes them to chronic pain: the physical and emotional stress of the job, without insurance. The physical pain comes with being on their feet for six to ten hours, basically doing squats and wall sits in heels. Otherwise, no client is going to throw money at a dancer giving him anything less.
As it is in most of the other countries of the world, Strippers in Asia and Africa strive to satisfy their customers so that they can earn more money. Also, exclusive shows or a lap-dance are avenues for them to earn a higher income. Below is a look at what strippers make in some African and Asian countries.
South Africa ($6,701 Yearly and $6 Per Hour)
South Africa is one of the most liberal countries in Africa where sex workers can go about their business and count on the protection of the law even though prostitution and most of the activities related to that are illegal in the country. It was once reported that officials in the country employed strippers to entertain prisoners. Strippers in the country make around $6,701 (R100,841) in a year and $6 (R90) per hour.
#PrisonStrippers so the very same person who was convicted of rape and murder now gets a free strip show. Let's be clear that our gov is ???? pic.twitter.com/d7BtdzkID0

— Stay_the_model (@AnnastaciaMotl1) June 26, 2017
Japan ($15,310 Yearly and $7 Per Hour)
A lot of women make money as exotic dancers in Asian countries; there are even what is known as funeral strippers, young women who strip at a funeral in countries like China. In Japan, strippers make an average salary of JYP 1,643,198 ($15,310) yearly and JYP 790 ($7) per hour.
South Korea ($870 Yearly and $3 Per Hour)
While prostitution is illegal in South Korea, it is a big sector driving the country's economy. Sometime in 2007, it was estimated that its sex industry is worth a massive ₩14 trillion ($13 billion). Strippers in South Korea make ₩977,800 ($870) yearly and ₩3590 ($3) per hour.
While there are strippers in other Asian and African countries like China, Singapore, Malaysia, Kenya, and Nigeria, it is hard to tell what they make.
Summary of Strippers' Salaries Across The Globe
The United States of America – Over $50,000 Yearly
Canada – $41,732 Yearly
France – $24,122 Yearly
Spain – $18,690 Yearly
Italy – $19,016 Yearly
United Kingdom – $41,011 Yearly
Turkey – $7,206 Yearly
Mexico – $39,500 Yearly
Brazil – $35,189 Yearly
South Africa – $6,701 Yearly
Japan – $15,310 Yearly
South Korea – $870 Yearly