Joaquin Archivaldo Gurman Loera, better known as El Chapo Guzman is the leader of the criminal organization – Sinaloa Cartel. He was born on December 25, 1954. The Mexican drug lord and the head of Sinaloa Cartel, a criminal organization famous around Mexico became popular after his rival Osiel Cardenas was arrested; he emerged a top drug kingpin in the 2000s.
Known for his 1.68 m stature, Guzman is regarded as the most powerful drug trafficker in the world. This is according to the US Department of Treasury. It is known that he has had success in escaping jail for several times.
Guzman has his networks all around American nations and less in Europe, while his criminal network in Chicago is what's said to be the strongest outside Mexico. Despite no evidence of him to have ever stepped in Chicago, he was named 'Public Enemy Number One' by the Chicago Crime Commission in 2013, which is quite a surprise.
El Chapo started his criminal works as a smuggler and Sinaloa Cartel is one of the biggest smuggling chains that he runs. Transporting multi-tons of cocaine from Colombia through Mexico to the US, his organization has been involved in illegal trafficking of methamphetamine, marijuana, MDMA, and heroin, making him the 'King' of the drug world'.
His Arrest and Escape
Although he had been on the wanted list of the Government of Mexico and that of the United States, laying hands on him seemed almost impossible because he had a way of vanishing into thin air without any trace.
It has been reported that he got his engineers to train in different parts of the world including Italy and they returned with plans in his different houses on how he would use refrigerators, bathtubs, mirrors, and other things to escape.
That was until 1993 when he was caught in Guatemala after a military official whom he had bribed with US$1.2 million to allow him to hide south of the Mexican border let security into arresting him. El Chapo was then extradited and sentenced to 20 years in prison in 1993 for charges of murder and drug trafficking.
In a class of his own when it comes to crime, after the arrest of El Chapo, the drug lord was able to find his way out and escape.
See Also: Pablo Escobar Wife, Kids and Death
The first time he was able to escape from jail was in 2001 after he was said to have bribed prison officials to allow him to get away. The man was able to make it without being captured after he was smuggled into a laundry basket.
Even though he was named as one of the most wanted people in the world by the Mexican and US governments, and was one of the top INTERPOL targeted people in the world with rewards offered by the US government valued over $5 million just to provide information about his location, it was 13 years later that he would be arrested again.
His capture this time around was by the Mexican authorities. The man was caught in the 4th-floor of his condo in Mazatlan, Sinaloa on February 22, 2015.
Soon after his second arrest, the man was able to make another escape. This time around, he made it away from the Altiplano prison where he was jailed through a tunnel that measured 1.5km (1 mile) dug in the showers. Nonetheless, he only got away for barely a year before he was captured again in January 2016.
That same year, there were reports that the hardened criminal who was above 60 years old had escaped again. Nevertheless, this turned out not to be true.
Who Are El Chapo's Wife and Children?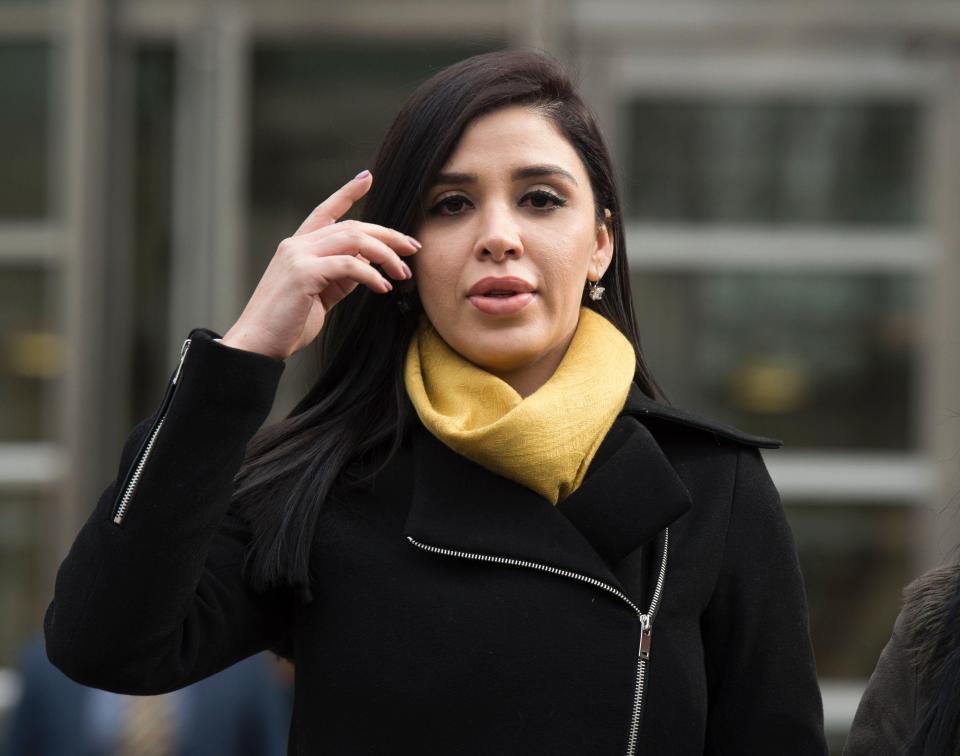 El Chapo has been married thrice, the first in 1977 with Alejandrina Maria Salazar Hernández with whom he had three children. He then married Griselda López Pérez and had four children. In 2007, he remarried 18-year-old beauty queen Emma Coronel Aispuro to extend his family. 
Almost all of his family members are involved in drug trafficking, and many of them have been killed by their Arch rivals Los Zetas, including his brother and sons.
El Chapo's Killings
Since from his early age when he joined the drug business through selling marijuana until he rose to form the Sinaloa cartel, El Chapo is known as a very ruthless man who allegedly killed many people across continents.
In 2014, the man who had controlled a half of the drug market in Mexico and a large part of the market in the US claimed that he has killed 2,000-3,000 people.
In 2016, a 37-year-old judge who was presiding over his trail was shot in the head and he died. At the time this happened, El Chapo was still in prison and no report has outrightly claimed he did the killing.
His life has also been a target for rivals on many occasions and many people lost their lives because of this, including people that were working for him and those that had nothing to do with it like Cardinal Archbishop of Guadalajara Juan Jesús Posadas Ocampo, who was killed accidentally when an attempt was made on the drug lord's life.
El Chapo's House and Wealth
Listed among the most powerful people in the world since 2009 by Forbes, Guzman is among the richest people in Mexico and ranks #10 with a net worth estimated to be around $1 billion. He is also named as the 'biggest drug lord of all time' or 'the godfather of the drug world' and has surpassed the likes of Pablo Escobar.
This drug-lord lives a lavishing life, when out of jail. He has different houses in different parts of the world, and it was in one of his houses that he was arrested the second time he escaped.
Quick facts about El Chapo
Full Name: Joaquín Archivaldo Guzmán Loera
Profession: Criminal, Drug-lord
Height: 1.68 m (5 ft 6 in)
Weight: 75 kg (165 lb)
Ethnicity: Mexican
Nationality: Mexico
Date of Birth: 25 December 1954
Place of Birth: La Tuna, Badiraguato, Sinaloa, Mexico
Marital status: Married (At least three times)
Children: 10 (at least)
El Chapo wealth: $1 billion