Compared to her physical size, Liza Koshy's career achievements are too tall to be ignored. Her career took off only in 2013 when she set up an account on the defunct video-hosting service, Vine. But the American lady has already achieved global-scale celebrity status especially on YouTube where she enjoys over 25 million subscribers on her two channels. She is a comedian, a comedic actress, a television personality, and a super-star social media influencer. In addition to a stellar array of awards that have dotted her career already, the actress cum YouTuber is currently a proud member of the latest Time's list of 25 Most Influential People on the Internet. She also made the current Forbes' 30 under 30 Hollywood and Entertainment' List. These records are so ebullient that many can't help but wonder what's Liza Koshy's net worth and how much she earns from YouTube. That's the focus of our attention in this piece.
What Is Liza Koshy's Net Worth?
The most recent reports place Liza Koshy's net worth at $14 million. How did she achieve that much in less than 25 years on earth?
The story of how the effervescent entertainer achieved her net worth can never be complete without making reference to her earliest years and the influences that shaped her. She was born on March 31, 1996, in Houston, Texas.
None of Liza's parents were entertainers. Her dad was an Indian immigrant who worked as an executive with a petroleum company in Houston while her mother was a yoga instructor. Yet, the couple did not only encourage their daughter Liza to embrace her early passion for comedic acts but they also exposed her to the requisite enabling environment: from her kindergarten years right up to 5th grade, she was enrolled in a dual-language educational and cultural program. This enabled her not only to learn Spanish but to also broaden her cultural horizon. She also attended Lamar High School which is particularly noted for its IB Diploma Program which, in turn, is reputed for preparing students not only for academic success but also for being active participants in the real world.
Apart from these remote influences, however, Liza Koshy's net worth and high financial achievements can be traced to the beginning of her comic-video career which took effect in 2013. She was only seventeen then, but she already knew how to manage her talents and profile for the best results. So, she set up her Vine account and grew her subscriber base to over 7 million before Vine was shut down in 2017. By that time, she had already moved over to YouTube and Instagram.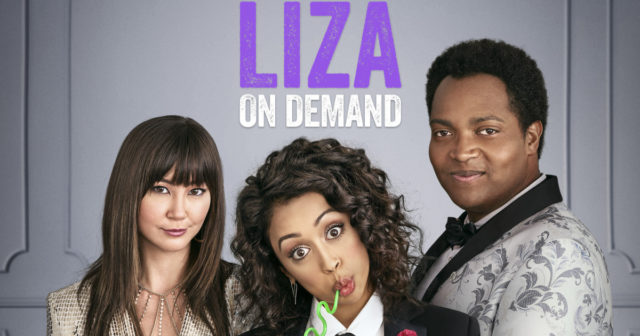 Liza has not limited her career to internet-based video-sharing services though. Instead, she is also a film and TV actress. While her internet-based career has not allowed her to be involved too much in acting, her few acting credits speak to the high heavens about her talents on the screen. For instance, she held the starring role of 'Violet Adams' in Hulu's horror web series Freakish between 2016 and 2017. She also portrayed the role of 'Aday Walker' in Tyler Perry's 2016 horror-comedy film Boo! A Madea Halloween.
Since 2018, she has also hosted Nickelodeon's game show Double Dare. Liza is currently the lone star in her self-produced web series on YouTube Premium entitled Liza On Demand. Although we cannot say exactly how much, each of these streams of income has certainly contributed to Liza Koshy's net worth today.
See Also: MYSTIC7 (Brandon) – Biography & Everything To Know About The YouTuber
How Much Does She Make On YouTube?
Liza was proactive and dexterous enough to transfer her Vine subscribers to YouTube before the video-hosting service was closed. Leveraging on that, she has grown the subscriber base for her self-titled YouTube Channel to about 18 million. She also set up a second YouTube Channel named 'Liza Koshy Too' which currently has about 8 million subscribers. She has over 2 billion views on her videos. So, with a combined YouTube followership of about 26 million, it is safe to presume that far more than a fair share of Liza Koshy's net worth has accrued to her from YouTube.
How much a YouTuber earns is not only based on the size of the subscriber, as well as the number of views he/she garners but also on the particular ways he/she has monetized the platform. We do not have the exact figures as to how much Liza Koshy earns on YouTube, so we have to base our judgment on intelligent conjectures.
According to Contentcareer, the average cost to the advertiser per 1000 views on YouTube (CPM) is $2 from which YouTube Admin takes 45%. So, with over 10 billion views so far garnered by Liza Koshy, she should have earned 55% of $2 multiplied by 10 billion and divided by 1,000. Going by this conjecture, it means that Liza has earned at least $11 million from the Adsense ads on her videos since the inception of her YouTube career.
However, there are other ways she has been earning from her channels such as selling items. We have no way of capturing the exact figures regarding these.