If the world knew nothing of Caity Lotz back when she was a dancer and singer, that has certainly changed since she began playing Sara Lance in the Arrowverse. Since she made her debut in the DC superhero universe, she has risen in popularity, gaining a massive fanbase. Her character in the Arrowverse, Sara Lance, is a bisexual woman, and Caity Lotz plays her so well, prompting questions about whether the actress herself is gay.
In this article, we answer that question, along with other details about the personal life of the Legends of Tomorrow star, including her dating history. Check it out below.
Is Caity Lotz Gay?
One only needs to watch Caity Lotz share a scene with her Legends of Tomorrow co-star, Jes Macallan, to come to a possible conclusion that the former Mad Men actress might be gay. However, while there is plenty of evidence to suggest that onscreen, the reality is far it. It turns out that Caity Lotz is just an exceptional actress who plays Sara Lance very well, and she is, in fact, a straight woman. At least, that is what available information about the actress suggests so far. If there is anything to the contrary regarding her sexuality, the actress has so far done an excellent job of keeping it secret.
News of Caity Lotz being a straight woman might be disappointing to thousands of her fans who see her as a gay icon, role model, or love interest. They can take solace in the fact she is an actress who is talented and respects the gay community enough to portray an LGBTQ+ character accurately. Also, LGBTQ+ fans of the show can take further solace in the fact Maisie Richardson-Sellers, who plays Amaya Jiwe, is a gay woman.
Is She Dating a Boyfriend?
Having established that Caity Lotz is a straight woman, the question then turns to the man in the life of the beautiful actress. The Arrow actress, despite a strong presence on social media, maintains a very private life. She is known to divulge details about her personal life rarely.
However, through a series of sources and clues, we know that the actress is currently in a long-term relationship with Dylan Lewis. It is unknown when exactly they started dating. But, shreds of evidence on her social media and other sources suggest that they began dating in 2016 and have been together ever since.
Caity Lotz and her boyfriend have been spotted going on trips around the globe, as well as sharing intimate moments in romantic and fun settings. Considering they have been together for so long; rumors of a possible engagement and wedding have been floated. But, so far, nothing has been confirmed by the actress.
Who is Dylan Lewis?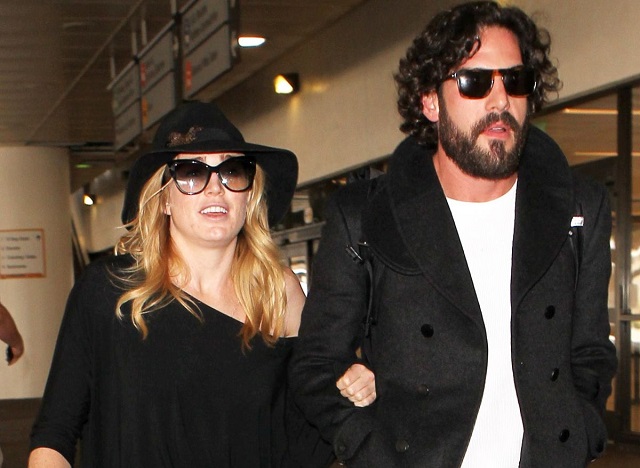 Caity Lotz, outside of her work as an actress, prefers to keep a low profile, and from all indications, so does her boyfriend. There is not a lot of information regarding Dylan Lewis, other than a few tidbits about his life.
Dylan Lewis is a graduate of New York University, where he studied philosophy and economics. He is also the owner of the Blue Cloud Movie Ranch. He bought the ranch, which is based in Santa Clarita, in 2015. The ranch is a notable filming location in Hollywood, having been the location of several films, including the Oscar-winning movie, American Sniper, which starred Bradley Cooper. Other famous works that have graced the ranch include Westworld, NCIS, Mayans M.C, and more.
Caity Lotz's Dating History
Before dating Dylan Lewis, the belief is that Caity Lotz has been in a couple of relationships. It certainly would be weird if she hadn't. However, despite what we presume to be a fascinating dating history, there is only one known ex of the Legends of Tomorrow actress, Maciej Zakoscielny.

According to WhosDatedWho.com, Caity Lotz was in a relationship with the Polish actor between 2013 and 2014. As far as how they met and what led to the end of their relationship, that information remains unknown.

See Also: Who Is Sami Gayle (The Blue Bloods Actress) Is She Gay?

Caity Lotz's former boyfriend is an actor who has appeared primarily in Polish productions. According to his IMDb page, he began his career in 2002 and has appeared in more than 25 movies and TV shows to date. Some of his major works include Time of Honor, Kryminalni, and Na dobre i na zle.

Fact Check: We strive for accuracy and fairness. If you see something that needs updating,