Those who knew Caity Lotz during her dancing days would attest that so much has changed for the beauty since she switched careers. From a stunning dancer and singer to the renowned actress we know now, nothing has been the same for the Californian-born star since she began playing Sara Lance in the TV series Arrow.
A career that began in 2006 with a short appearance in the cheerleading movie Bring It On: All or Nothing soon took a life of its own when she debuted in the DC superhero universe. Caity Lotz has since earned a huge fan base around the world. Her most popular character, Sara Lance, is a bisexual woman and Caity Lotz plays that role so well; thereby triggering questions about her sexuality. In this article, we answer such questions, along with other details about the personal life of the Legends of Tomorrow star.
TheTruth About Caity Lotz's Sexuality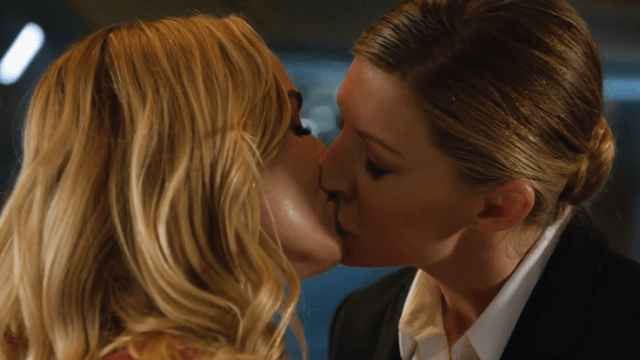 The question started with watching Caity Lotz share a steamy scene with her Legends of Tomorrow co-star, Jessica Lee. However, not too many fans have left it as a question. Many have concluded that Caity is actually gay. After all, it takes one to play the role so well, right? Well, not so fast.
While the internet is awash with evidence suggesting that Caity Lotz is gay, there's no better time to be reminded that reality and screen life could be poles apart. As sources reveal, it only turns out that Caity Lotz is an exceptional actress who plays Sara Lance so well. In other words, she is straight.
At least this is all that the most credible sources we know have helped prove so far. If she turns out to be bisexual, then it's safe to say that the actress has done a great job keeping it a secret. On her part, however, Caity Lotz hasn't come out clear to refute any claims about her being gay. The reason could be the immense acceptance and popularity she's gained in the LGBTQ+ community, thus, she's not willing to lose that anytime soon.
After winning so much approval from the gay community who now see her as an icon, role model and even love interest, coming out to say otherwise could be disappointing to thousands of her fans. Nevertheless, the gay community can take solace in the fact that Lotz is a talented actress who portrays an LGBTQ+ character so flawlessly. More so, LGBTQ+ fans of the show can be assured that Maisie Richardson-Sellers, who plays Amaya Jiwe, is proudly gay in real life.
If, as established, Caity Lotz is straight, that opens the floor for questions about the man in her life.
Here Is What We Know About Her Boyfriend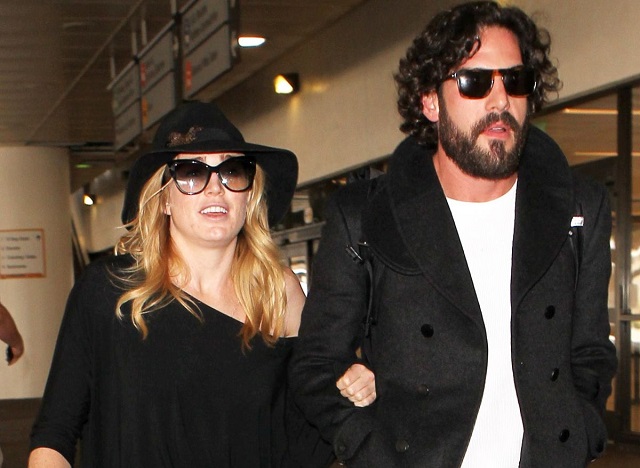 Despite a strong social media presence, Caity Lotz has been pretty reticent about her private life. Although she talks about her work in the show business, her collaboration with other stars, as well as shares vacation and workout photos on her Instagram handle, Caity doesn't say much about love life.
But she doesn't need to come out plain about it. Genius, they say, leaves clues and that's what we followed. Sources now reveal that the beautiful actress is currently in a long-term relationship with Dylan Lewis. It is not known when their love tango started, however, pieces of evidence on her social media handles, alongside other sources suggest that they began dating in 2016.
Caity Lotz and her boyfriend Dylan Lewis have been spotted together on trips to exotic locations around the world. Mere trips would not have been enough evidence, except for the amorous poses and intimate moments we've seen them share in romantic settings. Considering the period of time they've been together; there have been rumours of a possible engagement and even a wedding. The best source for that would be Caity herself. But since she hasn't said much about it, the best bet is to wait. While that is on, taking a closer look into Dylan Lewis' profile would prove helpful.
Dylan Lewis In a Nutshell
It appears Caity Lotz is not the only person in the relationship who loves to keep a low profile. Her boyfriend is also big on privacy. So far, he hasn't shared so much about himself. Not on social media or in the news. Notwithstanding, we pooled some key details from some trusted quarters.
Dylan Lewis attended New York University, where he studied philosophy and economics. He also owns the Santa Clarita-based Blue Cloud Movie Ranch which he purchased in 2015. Among other things, Blue Cloud Movie Ranch has been one of Hollywood's most preferred filming locations. The ranch has played host to several blockbuster films such as the Oscar-winning film, American Sniper, starring Bradley Cooper. Other notable film projects that have passed through the ranch include, Mayans M.C, NCIS, Westworld, and several others.
Although their relationship has come a long way and both lovers are keen on making it work, some of their fans still nurse fears. This is especially for Caity who has had her fair share of bumpy love rides in the past.
See Also: Who Exactly Is Sami Gayle (The Blue Bloods Actress) and Is She Really Gay?
Caity Lotz's Dating History
Before dating Dylan Lewis, it is believed that Caity Lotz has been in and out of several relationships. Based on her career history, it would be unthinkable not to have been with anyone all these while. That said, the list is not a long one as many think. So far, Lotz is known to have been in one known relationship in the past; with Legends of Tomorrow actor, Maciej Zakoscielny.
According to sources, Caity Lotz was romantically involved with the Polish actor sometime between 2013 and 2014. Maciej Zakoscielny has appeared primarily in Polish films and TV series. He began his career back in 2002 and has since appeared in no less than 25 films and TV series. Some of his major acts include native Polish productions like Na dobre i na zle, Kryminalni, and Time of Honor. Details of how they met and what really led to their split remain shrouded in secrecy.