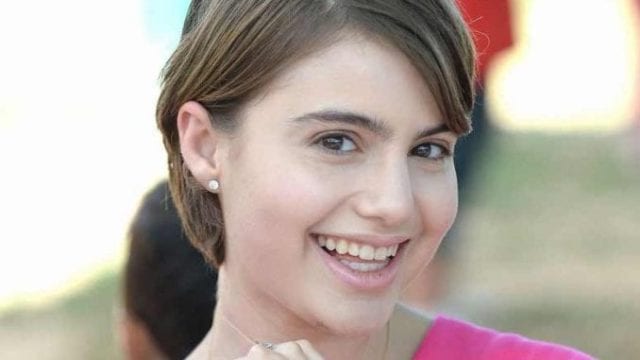 Without a doubt, television has been one of the leading mediums through which several acting stars have found their success. While that is not exactly a new phenomenon, it has become even more pronounced in the golden age of television, where several television shows are currently on air, lasting for several seasons. Out of the hundreds of television shows on the air, one of them is Blue Bloods, one of the long-running shows which stars Sami Gayle.
Apart from being an entertaining police procedural that has lasted over 8 seasons, it can boast of helping kickstart the career of a number of actors and actresses, such as Sami Gayle, who plays Nicky Reagan on the show. Through the show, Sami has been able to build a reputable number of years as an active actress. Learn more about the actress below.
Who Is Sami Gayle, The Blue Bloods Actress and How Old is She?
One only needs to look at the life of Sami Gayle to appreciate the importance of finding your passion very early in life. Now a famous actress with national recognition, Sami's acting career began in 2009, just 13 years after she was born on the 22nd of January, 1996 in Weston, Florida. While her birth was heralded as good news for her parents whose names are currently unknown but are known to be an attorney (father) and talent manager (mother), little did they know that their child would kickstart a journey to becoming a national star in 13 short years. Her mother used to be a business owner but currently manages her daughter's career.
Sami Gayle is currently killing it in the acting industry but then again, she had often displayed excellence throughout her life leading up to her debut as an actress. Despite being homeschooled, she achieved Advanced Placement as a high school level student in all her subjects and was also a talented debater. She was ranked nationally in Public Forum Debate and has so far, received two bids to compete at one of the prestigious platforms for debaters, Tournament of Champions.
Perhaps someday Sami Gayle will head towards a career that lets her put her great debating skills to use but she is currently expressing her talents as an actress on one of CBS' popular shows, Blue Bloods. Having made her debut on screen in 2009 on the show, As the World Turns, playing the character of Hayden Lawson, she has had over 10 credits to her name since with some of them being credits in notable feature-length films like Noah and Vampire Academy.
Sami Gayle got cast as Nicole Reagan-Boyle in 2010 on the show, Blue Bloods and has continued to star on the show as the character. Since she made her appearance, she has moved from playing a recurring role in the early seasons to becoming part of the main cast. Her character, Nicole Reagan is a member of the family of police officers on whom the show's premise is based.
Sami Gayle has spent over a decade in front of a camera and she is set to spend a whole lot more as she continues to deliver exemplary performances. Her talents are not limited to onscreen projects, however. She began as an actress and has featured on a couple of theatres plays starting with a production of Gypsy on Off-Broadway and later reprising the role on Broadway. She has also featured in other plays, including Oohrah! at the Atlantic Theatre Company and Family Week for MCC Theatre. Three years before she got her big break on Blue Bloods, she appeared on Broadway, playing a role in a production of the musical, How the Grinch Stole Christmas! The Musical.
Salary and Net Worth
Sami Gayle's career has seen her star in over 100 episodes of Blue Bloods and she has multiple other appearances in film and theatre projects. Through all of this, Sami Gayle, who has been in the industry for over a decade has been able to accrue a net worth of $500 thousand. Her Blue Bloods salary, which is considered her biggest source of revenue is currently unknown as at the time of writing.
See Also: Tiffany Brissette Bio, Net Worth and Other Interesting Facts About The Actress
Is She Gay?
Sami Gayle is known to be very passionate and quite eager to talk about her career but when it comes to her personal life, she has restrained from sharing information with the media or her fans. As one of the main faces of one of the major shows on television, there has been increased interest in her relationship life which has, in turn, led to rumours of her being gay. While she has not confirmed being in any relationship yet, there is also no confirmation regarding her sexual orientation as of date.

Fact Check: We strive for accuracy and fairness. If you see something that needs updating,