When Nickelodeon is mentioned, what comes to mind is a bunch of kids playing around and having fun. The truth however is that these kids are rolling in substantial wealth, thanks to their works on the platform. Take the case of Miranda Cosgrove as an instance, the former child star now has a net worth of $10 million and a greater percentage of this came from her Nickelodeon projects.
For over a decade (spanning 2004 and beyond), Cosgrove held sway as one of the most loved personalities on Nickelodeon, appearing in several of their shows. She gave excellent performances and soon landed her own show titled iCarly in 2007. iCarly would run for about six years during which it grew to become one of the most-watched kiddies show in the world. Such success propelled Cosgrove to stardom and also fetched her a handsome pay as she rose to become the highest-paid TV actress of her era.
How Miranda Cosgrove Made Her $10 Million Net Worth
She Earned $180,000 Per Episode of iCarly
Much of Miranda Cosgrove's net worth was earned from her prolific career on the small screen. The Nickelodeon star has featured in several TV series over the years with the biggest of them all being iCarly. In the teen sitcom, Cosgrove played the lead role of a precocious teen, Carly, who scores a hit with her web-based show. As her show goes more viral, Carly and her buddies have to learn to juggle it with their normal lives.
iCarly aired from 2007 to 2012 during which it grew to become the top-rated live-action series on Nickelodeon. It was also named the favorite kids show on multiple occasions and Cosgrove was rewarded for her efforts. She initially earned around $180,000 per episode of the show. The figure later increased to the low-to-mid seven-figure range for the final two seasons of the show.
And Has Been a Part of Several Successful Movies
A greater portion of Miranda Cosgrove's net worth came from her acting career. The L.A. native commenced her journey into showbiz by featuring in commercials as a child. She subsequently scored a breakthrough with her very first professional acting role in the 2003 comedy blockbuster, School of Rock. Since then, Cosgrove has appeared in about 18 films including Yours, Mine and Ours, The Wild Stallion, and Keeping up with the Sterns. She has also voiced the role of Margo in the Despicable Me franchise.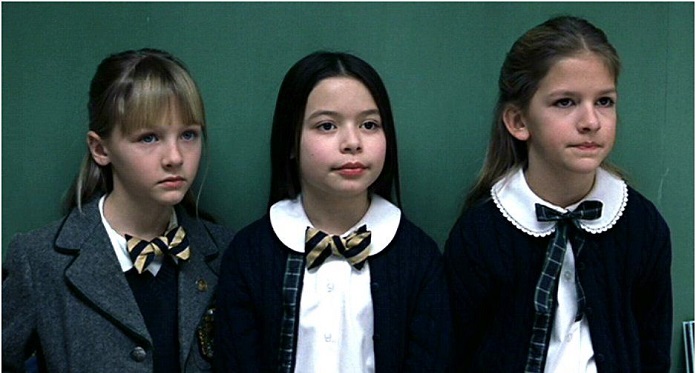 It is not known exactly how much these roles paid the young star but the average Hollywood actor can get from $65k to $300k, meaning that Cosgrove would have earned something in that region for her time. With regards to her voice work on Despicable Me, the lead star of the franchise, Steve Carell, reportedly earned about $500k, making it reasonable to presume that Miranda would have earned at least $100k.
Miranda Cosgrove's Top-Grossing Movies and What She Was Paid
School of Rock
Year of release – 2003
Box office – $131.3 million
Miranda's paycheck – N/A
Yours, Mine and Ours
Year of release – 2005
Box office – $72 million
Miranda's paycheck – N/A
Despicable Me
Year of release – 2010
Box office – $543.1 million
Miranda's paycheck – N/A
Despicable Me 2
Year of Release – 2013
Box office – $970.8 million
Miranda's paycheck – N/A
Despicable Me 3
Year of release – 2017
Box office – $1.035 billion
Miranda's paycheck – N/A
The Actress Served as the Brand Ambassador of Neutrogena in 2010
Miranda's success on the set of iCarly made her one of the most famous child stars in the world and this led to several brands courting her to serve as their spokesman.
One of such brands was Neutrogena and Cosgrove signed on as the brand ambassador of the premium cosmetics and skincare brand in 2010.
The exact worth and duration of the deal were not unveiled but it is reasonable to presume that the actress would have received at least a million dollars.
Miranda Has an Album and Multiple Eps to Her Name
Miranda is not just talented at acting, she also sings. The young lady dropped her first body of work, a soundtrack album for iCarly, in 2008. Since then, she has released another album, Sparks Fly (2010), as well as two EPs: About You Now (2009), and High Maintenance (2011). These works have spurned several hit songs, including "Dancing Crazy" and "Kissin U", selling thousands of copies.
The actress has also taken her music to the road, performing two tours across several parts of the United States and North America. One of them is the Dancing Crazy Tour which grossed an impressive $573,958.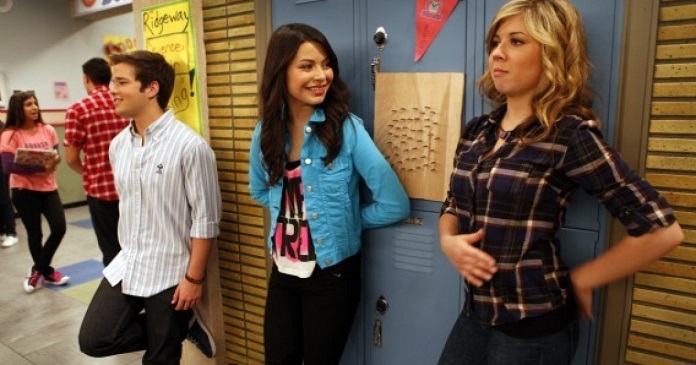 Miranda Cosgrove Is the Host of Mission Unstoppable
The dynamic Miranda is back on our small screens; this time as the host of a CBS educational series known as Mission Unstoppable. The show highlights women who are making waves in STEM in other to inspire young girls to consider careers in that field.
The series debuted in 2019 and Cosgrove has hosted it to date. There is no official word on her salary but it is estimated that the average TV host makes about $40,000 per episode. Cosgrove has thus far hosted about 26 episodes translating to not less than $1.04 million for her work.
A Recap of the Sources of Her Wealth
Movies – $1 million est.
iCarly – $1.746 million est.
Endorsement deals – $1 million est.
TV hosting – $1.4 million est.
Music – $1 Million
Is Miranda Cosgrove the Highest-Paid Child Star?
From the year 2010 to 2012, Miranda Cosgrove reigned as the highest-paid child actress in the world, thanks to her $180,000 per episode payment on iCarly. This fact fetched her a place in the Guinness World Book of Records but she was not the highest-paid child star of her time.
That honor belonged to Angus T. Jones who featured in the popular CBS sitcom, Two and a Half Men. At the height of the show in 2010, Jones was making as much as $300k per episode, making him the highest-paid child star ever.
That record set by Jones held for several years before being broken by actress Millie Bobby Brown in 2019. Brown received a salary of $350,000 per episode for her role on the hit Netflix show, Stranger Things.
Her Net Worth Compared to Other Top iCarly Cast Members
Much has been made of the success that Miranda Cosgrove achieved on iCarly but the truth remains that this would not have been possible without the incredible supporting cast the show had. Amongst them are Jennette McCurdy and Nathan Kress (who portrayed Carly's friends), Jerry Trainor (Carly's brother), Noah Munck, and Mary Scheer. Each of these individuals has since moved on with their careers and are thriving.
McCurdy is now a comedian in addition to acting and has a net worth of $5 million. Kress, on the other hand, has additionally taken on podcasting with a net worth of $1.5 million. Trainor and Scheer continue to enjoy thriving acting careers and have a net worth of $1.5 and $1.1 million respectively.
The person whose net worth comes close to rivaling that of Cosgrove is Noah Munck. Asides from acting, Noah is also a musician and now has a net worth of $8 million.