Since Jennette McCurdy established herself as an actress to reckon with via her role as Sam Puckett in the teen sitcom, iCarly, not only has she become a popular name in Hollywood and beyond, but she has also achieved a considerable net worth. Aided by her earnings on the show, and the string of movies and TV shows she has appeared in ever since, Jennette's net worth is something to be proud of.
In this article, we discuss everything you need to know about Jennette McCurdy's net worth, including her salary on iCarly, as well as other income streams outside of acting. Check it out below.
Jennette McCurdy's Net Worth
According to the actress, she did not always plan on becoming an actress. It is a calling she answered after she saw the classic film Star Wars Episode IV: A New Hope after her mother recovered from breast cancer. Since she appeared in front of the camera for the first time in an episode of MADtv, she has gone on to appear in more than 65 movies and TV shows.
Through these means, Jennette McCurdy has achieved a net worth of $5 million, according to several sources. Her net worth has come from two primary sources – acting, music, and writing.
Her Acting Career
Before she began appearing in iCarly as Sam Puckett, Jennette McCurdy had earned considerably from appearances in more than 20 movies and TV shows. After her MADtv debut, she appeared in her first movie, Shadow Fury, playing Anna Markov, before returning to TV shows, making guest appearances in shows like Against All Evidence and CSI: Crime Scene Investigation.
Her earnings across the more than 20 projects before iCarly are unknown, but it is believed to have been substantial for an actress her age, even though they did not make her into a national star.
The latter changed after she got her role as Sam Puckett in iCarly. The Nickelodeon show became one of the most popular teenage programs on television and along with it, the popularity and profile of the actress soared. Her exact salary for iCarly is unknown, but with a total of 93 episode appearances between 2007 and 2012, combined with other appearances in video games and TV movies, iCarly became one of the most significant contributors to Jennette McCurdy's net worth.
The success and popularity of the show spurred a spin-off, Sam and Cat, which she starred as a lead actress alongside Ariana Grande. Although the show had a bitter ending, in a public feud between the two leads, it was another major source of income for the actress.
According to available information, she earned as much as $9,000 per episode, along with bonuses for her songs that made it onto the show.
Since she left her kid and teenage programming days behind, Jennette McCurdy has grown her net worth with appearances in various projects as an adult, earning as much as $50,000 per episode for shows like Between and Adam and Wiley's Lost Weekend.
Aside from what she made in films as an actress, she has also earned money as a director, writer, and producer.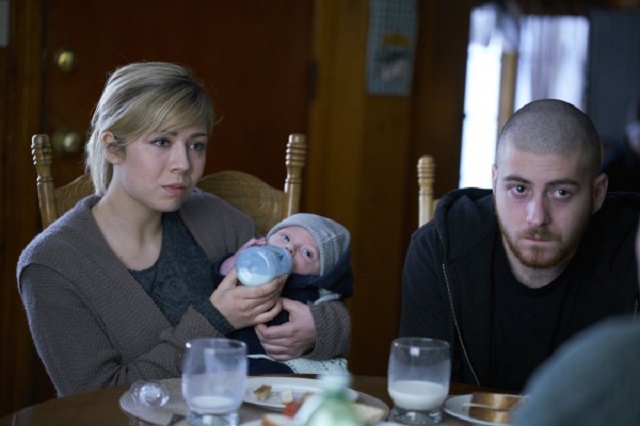 Music Career
Other than her career as an actress, Jennette McCurdy is also a musician and she achieved part of her $5 million net worth through the release of a couple of EPs and albums. She released her first music project in 2009, two singles, So Close and Homeless Heart. The iCarly actress was signed to Capitol Records Nashville, under which she released two EPs, Not That Far Away, which peaked at #32 on the US Billboard Top Country Albums chart, and an eponymous EP released in 2012 that failed to chart.
Her debut album, Jennette McCurdy, was released in 2012, and the single from it, Generation Love, peaked at #44 in the US Country Songs chart.
See Also: What Is Martha Stewart Net Worth and How Did She Make Her Money?
She is Also a Writer
Jennette McCurdy has also earned through a career as a writer. She began writing a series of articles for The Wall Street Journal in 2011, a fact that made her the youngest person ever to write for the publication.
She also wrote for Seventeen magazine and The Huffington Post. Although her writing career hasn't contributed much to her overall net worth, it has helped her retain her place in the limelight and cultivate a reputation as a multi-dimensional actress.