Not many get the chance to meet the love of their life as a teenager, then go ahead to marry them without any failed relationship in their past, not even successful actresses like Margot Robbie. Though now a married woman, Robbie has had a couple of boyfriends whom she dated before she found the love of her life in the person of Tom Ackerley.
In this article, we take a look at the men The Wolf of Wall Street star dated before she got married to her assistant director turned producer husband, Tom Ackerley. Check it out below.
List of All The Women Margot Robbie Dated Before Getting Married 
Margot Robbie became a professional actress in 2008, making her debut on the show, City Homicide. She has risen in profile since then, with increased attention to her personal life.
We've come to learn about a couple of boyfriends she dated before she met Tom Ackerley and began a relationship that led to marriage. Before getting married, Margot Robbie dated Henry Aitken and Matt Thompson. She also reportedly had flings with Alexander Skarsgard and Will Smith.
Now, a closer look at her previous relationships.
Matt Thompson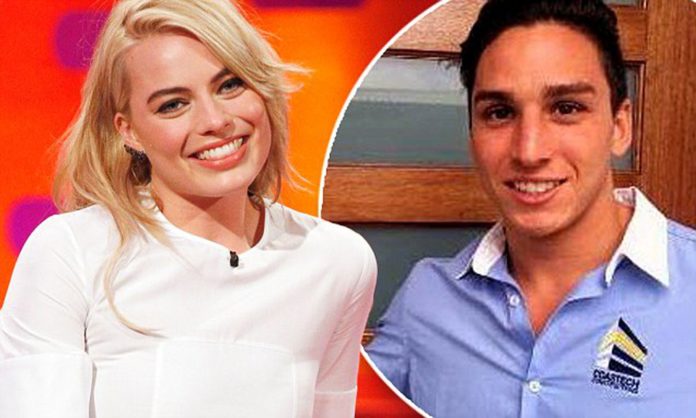 Matt Thompson was Margot Robbie's first known boyfriend. The two met for the first time in primary school and began to date in secondary school at Somerset College.
Matt Thompson's relationship with the beautiful actress recorded a few milestones, such as taking Margot to her first school dance and giving the actress her first kiss.
Their relationship eventually ended as Margot Robbie's acting career began to take shape but rather than a bitter break up, they have maintained a friendly relationship ever since.
According to Matt, who is now a director of a building company, they still occasionally see each other when she visits Australia.
Henry Aitken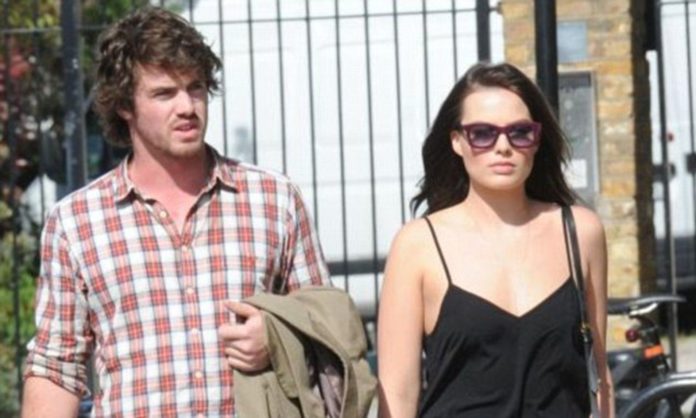 Margot Robbie's second known boyfriend is Henry Aitken, an art director she met on the set of Dear Zachariah.
They were reportedly together in the early parts of 2014. Margot Robbie, who is notorious for keeping her personal life extremely private, was photographed with Henry Aitken on multiple occasions going on dates.
Their relationship did not last and later in the year, she began another relationship with the man who will then become her husband, Tom Ackerley.
Tom Ackerley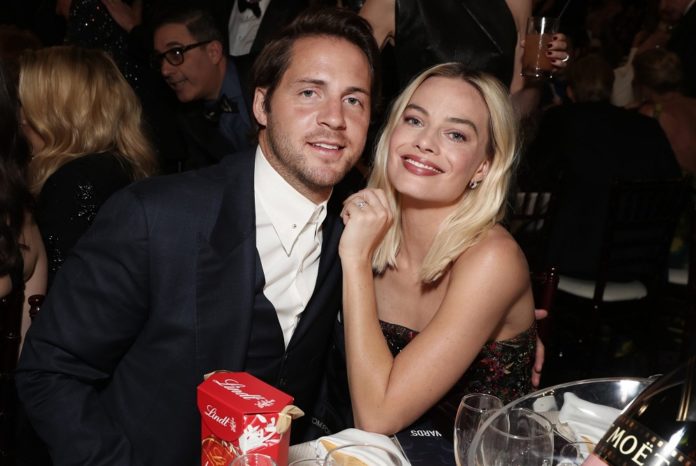 Tom Ackerley and Margot Robbie have gone through some titles since they met each other on the set of Suite Francaise in 2014. The assistant director/producer was first a co-worker of the Australian actress, then a roommate before he became her boyfriend.
While they worked on the film, Margot Robbie, who had developed a bond with the cast and crew, suggested it would be fun if they all lived together. The group of friends, which included Tom Ackerley, leased a three-bedroom apartment.
It was during this living arrangement that the bond between Robbie and Ackerley graduated from being friends to romantic partners.
They dated for a couple of years and in December 2016, Tom Ackerley graduated from being Margot Robbie's boyfriend to her husband.
During that time, while maintaining his position as her husband, he has also become her business partner, co-owning the production company, LuckyChap Entertainment with the actress.
Alexander Skarsgard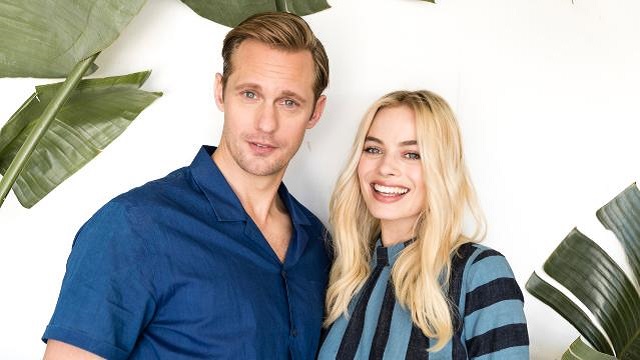 When you are as private with your personal life as Margot Robbie is, rumors are bound to swirl to fill the gap of the unknown.
One of those rumors was a fling with Swedish actor, Alexander Skarsgard sometime in 2014. According to the rumor, the two were together before her relationship with Henry Aitken, but so far, nothing has been confirmed by either party.
It remains unknown if it was simply a hookup or Alexander was Margot Robbie's boyfriend for a while, but considering the actress has stated she is not a fan of dating actors, there is a strong chance this was nothing more than a fling at best if the rumor is true.
See Also: Katy Perry's Relationship Timeline and All The Men She Dated or Married
Will Smith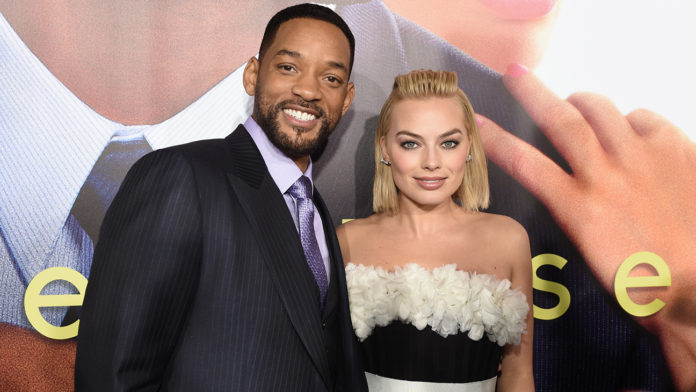 Another name that has popped up in Margot Robbie's relationship history is a hookup with the famous actor, Will Smith.
According to the rumor, they got together after the filming of the 2015 film, Focus which starred both of them. Eye witness reports, as well as photographs published by Star Magazine, showed them in a flirty mood during a photo session.
If it seems implausible, it is worth noting that Will Smith is famously known to be in an open marriage with his wife, Jada. Regardless, nothing has been confirmed by either party and it remains a rumor.