Talk about a smooth combination of immense beauty and talent and one name that is bound to come to mind would be Geraldine Hakewill. Geraldine is an Australian actress who has risen to prominence with her sterling contributions to the Australian movie industry. Fans have come to admire her beauty and body build as well as her acting talent following years of appearances in feature movies and TV series. A hard-working woman, she is also an associate producer who has worked on two short movies.
As an actress, Geraldine Hakewill is now best known for her portrayal of Chelsea Babbage on Wanted, an Australian drama television series which became very popular across the country and abroad. She is also known for her work on Uninhabited, a horror film in which she played the main role of Beth.
Geraldine Hakewill Bio
Geraldine Hakewill was born on the 13th day of the month of July in the year 1987. The actress was born in Paris, the capital and the most populous city of France. However, she grew up with her parents in Sydney, one of the largest cities in Australia.
The identities of Geraldine's parents have remained quite elusive. However, according to reports, her father is a doctor and her mother is a meditation teacher. The actress is very fond of her parents and has talked about how much they helped her grow into a respectable woman who is passionate about her job as an actress.
Geraldine has always been interested in acting and as a child, she looked forward to becoming a talked about thespian. After spending some time growing up in Sydney, she moved to Melbourne and lived there for a couple of years. She then moved to Perth, the capital city of Western Australia where she studied acting and gained some experience by acting on stage plays and taking part in local theatre productions.
Geraldine Hakewill kick-started her acting career on TV in 2008 when she made an appearance in Pip's First Time, a short film. Nearly two years later in 2010, she landed her first leading role after she was cast in Uninhabited, an Australian horror film which saw her portraying the role of Beth. Geraldine became a toast of producers and directors after her performance in Uninhabited because of her incredible believability. The same year, she starred as Ella in Wasted on the Young and as Shona Lankford in Rescue Special Ops, a TV series. She later acted in two short movies namely Mama Always Told Him… and Happy Bag.
The actress continued her journey as an actress in 2010 with an appearance in The Last Race, another shot movie. The same year, she was cast in Found Footage, a horror movie to portray Bea. In 2012, the actress starred in Careless Love, a drama movie in which she played the role of Alicia.
Geraldine appeared in yet another short film called Only One in 2013 before going on to star in Camp, a TV series. By this time, Geraldine was getting lots of attention with her acting work and many fans were intrigued by her penchant for horror films. The same year in 2013, she starred in Guardian Elf, a short film.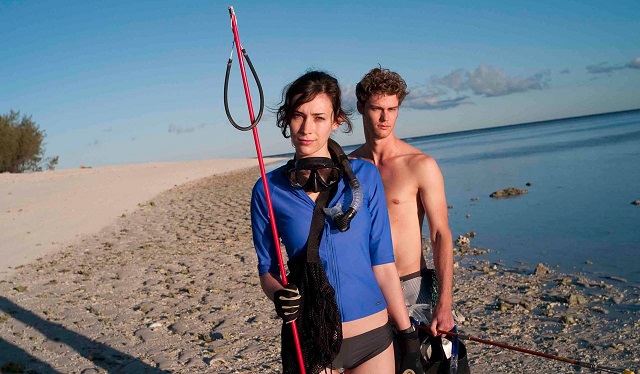 Geraldine scored her biggest role so far in 2016 when she was cast in Wanted, an Australian drama television series in which she portrayed Chelsea Babbage. Her role in the series gave her a much bigger voice than she had before as more and more fans came to fall in love with her acting and personality.
Following the success of her work in Wanted, Geraldine has gone on to feature in other highly talked about movies and TV series including Soul Mates in 2016, The Pretend One in 2017, Flotsam Jetsam in 2018, and Ms. Fisher's Modern Murder Mysteries in 2019 among others.
What is Geraldine Hakewill's Net Worth?
Geraldine Hakewill has been able to rake in some money from her career as an actress. She has starred in several feature movies and TV series and has risen to become one of the known faces in the Australian movie industry. It is apparent that she has been able to consolidate on her financial independence.
However, at the moment, her exact net worth has not been revealed just yet. Hopefully, with time, details about her worth will emerge.
Who's Her Husband?
Geraldine Hakewill has been a very private person who rarely shares any details about her personal affairs. A quick look through her Instagram page shows lots of her professional photos and videos of herself with other actors and actresses but none with her family members or any romantic partner. Also, no man has been linked to her romantically before.
Some fans believe that Geraldine is in love with a mystery man but is keeping him under wraps. However, this has never been confirmed.
READ ALSO: Gia Mantegna – Bio, Age & Family Of The Criminal Minds Actress
Geraldine Hakewill's Height
Geraldine Hakewill is a beautiful woman and many fans are obsessed with how good she looks. Some of her male followers have even professed love for her on social media. The actress is quite a tall woman; she stands at 5 feet 10½ inches. In addition to this, she is reported to weigh about 56 kg (123 lb).
Her body measurements have been revealed to be 33 inches (breasts), 24 inches (waist), and 34 inches (hips). She reportedly wears bra size 32A and size 4 dress.