Jack Black has established himself as one of the funniest comedic actors in Hollywood. Playing a variety of roles since he made his debut in 1984, he has become one of the industry's most celebrated and respected actors. However, not all of Jack Black's movie roles involve the actor playing his trademark comedic roles.
From films like Bernie to The Jackal, Jack Black has expanded his resume beyond comedic acting, showing the world that he is capable of more than just making people laugh.
Here are roles where he proved he could do more than comedy.
7 Roles That Show Jack Black Can Do More Than Comedy
1. Lamont in The Jackal (1997)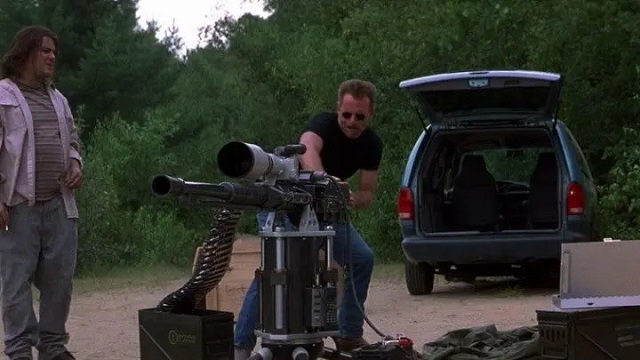 Jack Black has never had a problem playing an oddball in many of his comedies. But, his role as Lamont in the action film, The Jackal in 1997, was a real departure.
In The Jackal, he played a gunsmith, Ian Lamont, who was hired by the protagonist, Bruce Willis, to design a weapon for him. He had a small role in the film because he was shot after he tried to blackmail The Jackal (Willis) for more money.
Despite being a small role, it was one of the rare moments where Jack Black played a more serious role in a movie.
2. Bernie Tiede in Bernie (2011)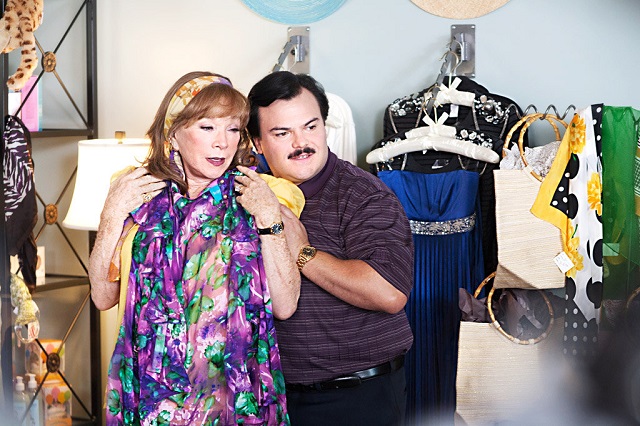 In Jack Black's lengthy filmography, many consider his role as Bernie Tiede in the 2011 film, Bernie, his best performance ever.
In the film, Jack Black plays Bernie, a local assistant mortician who murders an 80-year-old woman, Marjorie Nugent. The plot of the film is based on a real-life story and Jack is credited for bringing accuracy and grittiness in the portrayal of the stone-cold murderer.
With Jack Black in the lead, the movie earned 19 award nominations, including a nomination for him as the best actor at the Golden Globes.
3. Barry Judd in High Fidelity
When history takes an audit of Jack Black's career, it will point to his role as Barry Judd in the movie High Fidelity as one that cemented his reputation as the lovable, eccentric actor that we know today.
Despite being a comedy, Jack Black's portrayal of a Barry Judd as the scornful, all-knowing record store employee was a breakout performance. It was an excellent performance that made him the talk of a movie where he played a supporting role.
While the movie will forever be known for Jack Black's acting performance, it also showed how multi-talented he is as a singer. His rendition of Let's Get It On is one of most soulful to date.
4. Dewey Finn in School of Rock (2003)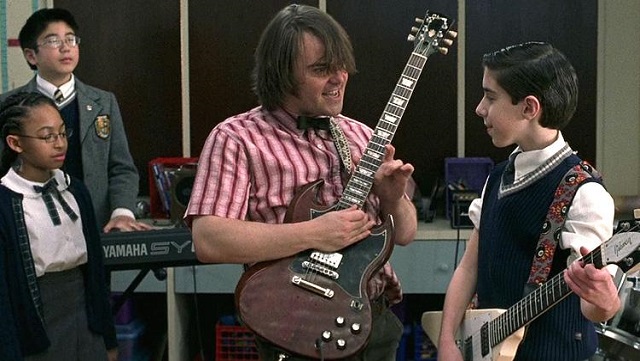 School of Rock remains one of the most popular movies in Jack Black's filmography to date and it is down to his performance as Dewey Finn.
Playing a rock musician who was kicked out of his band and becomes a substitute teacher, Jack Black delivers a performance that reminds the world that he can be just as sweet and heartwarming as he can be eccentric. His performance in the film was met with high praise, such as a nomination from the Golden Globes for Best Performance by an Actor.
5. Carl Denham in King Kong (2005)
Peter Jackson has been at the helm of a few blockbuster successes and in 2005, he added to his resume with King Kong. Playing one of the leads was Jack Black, as Carl Denham, the villain of the film.
As Carl Denham, he played a greedy film producer who assembled a team of moviemakers and heads to Skull Island. The action/adventure is one of the most serious roles Jack has ever taken on to date, and he did with critical aplomb. The film was nominated for 101 awards, including three Oscars.
6. Miles Dumont in The Holiday (2006)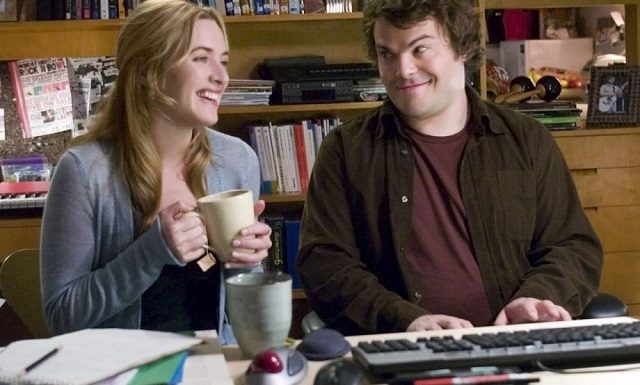 Considering how cheesy romantic comedies tend to be, creating a character that an audience feels overwhelmingly connected to can be quite a challenge. But it was a challenge that Black was able to successfully navigate through in his role as Miles Dumont in The Holiday.
Playing the role of Miles, he is a loyal, nice guy who is a music composer. He had his heart broken before he eventually met and fell in love with Kate Winslet's character, Iris.
The role was a departure from the eccentric and loud performances of Black. His measured and mellowed performance was another feather in the cap showing that Jack Black could do a lot more than comedy.
7. R.L Stine in Goosebumps (2015)
Jack Black played the author, R.L Stine, known for the Goosebumps book series in this film. His role as R.L Stine was a return to the eccentric nature that had defined his career.
It would have just been another quintessential Jack Black performance. But his role in the film as a single father trying to protect his daughter and a boy from the monsters he created elevated the role.
It is not the most critically celebrated of Jack Black's work, but it is one of the few that prove he can do more than just comedy.