Over the years, Forbes has annually published a list of the highest-paid actors and actresses in Hollywood as well as the highest-paid TV stars in the industry. A careful perusal of these lists from inception till now will show that it has been heavily dominated by caucasian male actors, with people of color playing second fiddle.
This has caused much concern and led to calls for greater representation in the industry. Thankfully, due to increased awareness and activism, these calls are being heeded by major industry players. The Oscars have pledged to only consider films that have a particular quota of colored people on set. Major film studios and streaming services are also giving lead roles to black actors and actresses.
As the effects of these developments kick in, it will surely lead to increased earnings for the upcoming generation of black actors and actresses. Nevertheless, there are those who have withstood the great adversity to garner appreciable net worth which now sees them rank amongst the richest in the industry.
20 Richest Black Actors and Actresses and Their Net Worths
20. Angela Basset – $20 Million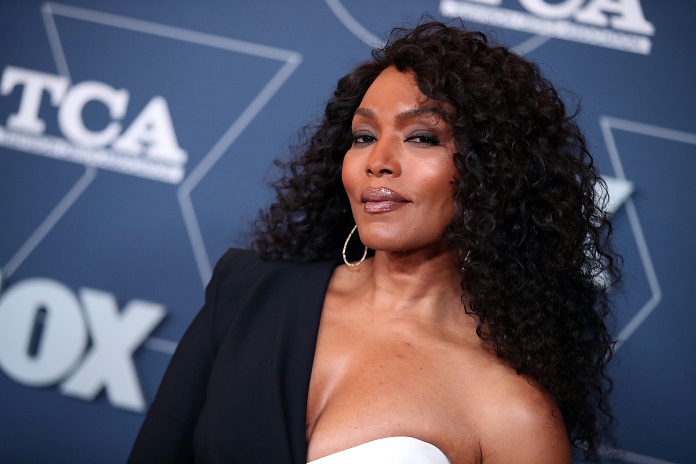 Bringing up the rear on the list of the 20 richest black American actors and actresses is Angela Basset. A Golden Globe winner, Basset has made a career, as well as fortune, out of portraying iconic real-life figures. Some of her notable movie roles include portraying Tina Turner in What's Love Got to Do with It, Coretta Scott King in Betty & Coretta, Betty Shabazz in Malcolm X, Katherine Jacksons in The Jacksons: An American Dream, and Rosa Parks in The Rosa Parks Story. This does not mean that Basset is a one-trick pony though. She has also diversified her portfolio by featuring in the horror anthology series, American Horror Story, as well as the Fox first responder drama, 9-1-1, where she plays an LAPD patrol agent.
Did You Know?
Basset holds a Bachelor of Arts Degree as well as a Masters of Fine Arts Degree from the very prestigious Yale University.
19. Vanessa Williams – $25 Million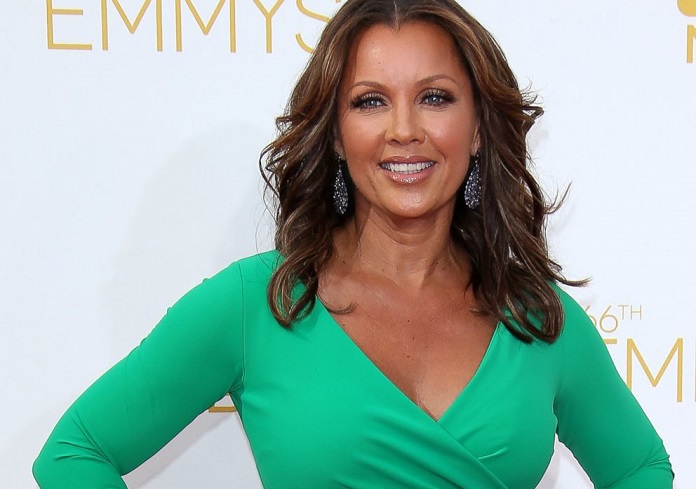 Vanessa Williams was the very first African-American woman to win the title of Miss America, a feat she achieved in 1983. She was then able to parlay that fame into a lucrative showbiz career. As an actress, the native New Yorker has featured in several movies and TV series, including Soul Food, Dance with Me, Ugly Betty, Desperate Housewives, and Hannah Montana: The Movie.
As a singer, Williams has dropped no less than eight studio albums which have gone on to sell millions of copies globally. She has also raked in good money from endorsement deals with the likes of L'Oréal and Proactiv. Finally, the former beauty queen has launched some lucrative clothing lines over the years including a women's apparel collection in conjunction with HSN in 2019.
Did You Know?
Williams was stripped of her Miss America crown in 1984 after a magazine published unauthorized nude photos of her. 32 years later in 2016, she received a formal apology from the Miss America organization.
18. Viola Davis – $25 Million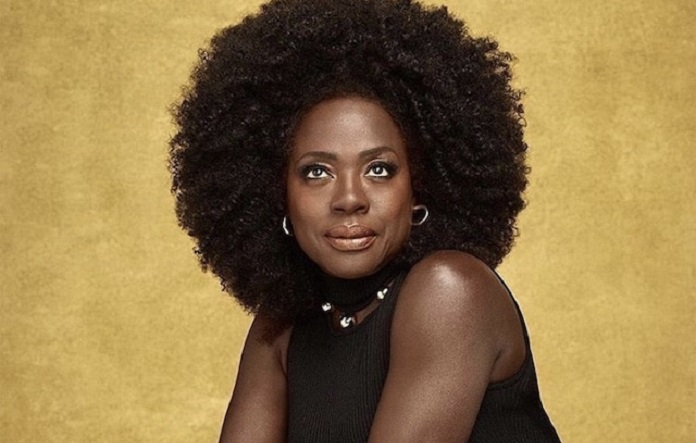 Viola Davis is not just one of the richest black American actors and actresses in the world but also one of the most accomplished. The South Carolina native has enjoyed a distinguished career across movies, TV, and theatre and has won accolades across all three. This has fetched her much admiration and respect with Time Magazine naming her one of the 100 most influential people in the world in 2017. She also received a star on the Hollywood Walk of Fame in 2017 and in 2020, the New York Times named her ninth on its list of the 25th greatest actors of the 21st century.
Did You Know?
Viola Davis is the first African-American actor to achieve the triple-crown of winning a Primetime Emmy Award, an Academy Award as well as a Tony Award.
17. Forest Whittaker – $30 Million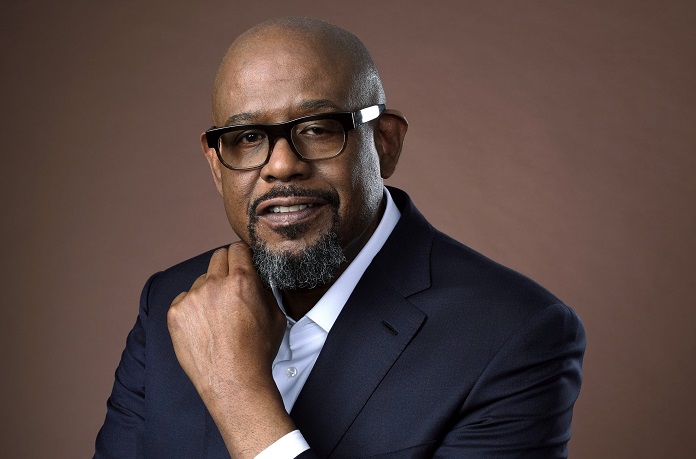 Whittaker ranks amongst the elite club of Hollywood actors, the others being the likes of Daniel Day-Lewis and Robert De Niro, who have shown extraordinary dedication to their craft. That extraordinary dedication has led him to immerse himself in months-long researches on various subjects, whether it is studying eastern philosophy, taking alto sax lessons, or even having to gain 50 lbs.
Thankfully, all this hard work has not been in vain as Whittaker is one of the most decorated actors in Hollywood. For his portrayal of the real-life Ugandan dictator Idi Amin in the 2006 film, The Last King of Scotland, he scooped up several awards, including an Oscar, Golden Globe, BAFTA, Screen Actors Guild, and National Board of Review Award for best leading actor.
Did You Know?
Whittaker was nominated for worst supporting actor for his role in the much-maligned 2000 sci-fi film, Battlefield Earth.
16. Raven Symone – $40 Million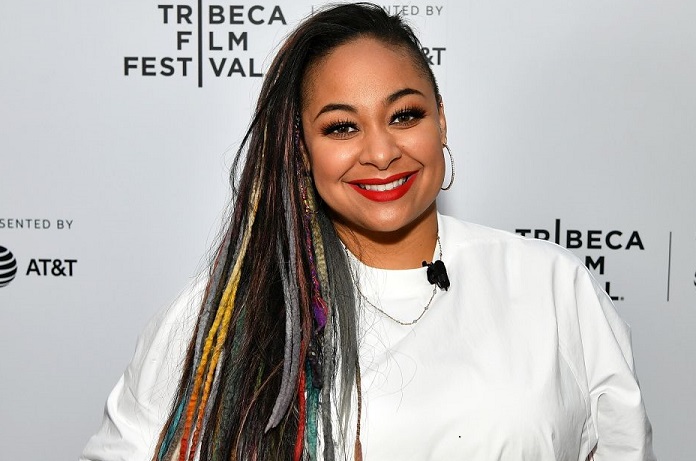 One of the greatest child stars of all time, Raven Symone first made her mark in productions such as The Cosby Show, Hangin' with Mr. Copper, That's So Raven, Dr. Doolittle, Revenge of the Bridesmaids, as well as Kim Possible. She subsequently went on to rack up credits in works such as Black-ish and Tinker Bell and the Great Rescue.
The projects that have paid Raven Symone quite well, and contributed to a greater portion of her net worth, remains the works she did as a child. The actress, therefore, set Twitter alight in May 2020 when she revealed that she had not touched any portion of the handsome salary which she earned for her four-year stint on The Cosby Show.
Did You Know?
Raven-Symone briefly retired from acting in 2013 to pursue an associate's degree in Fine Arts which she completed in 2016.
15. Gabrielle Union – $40 Million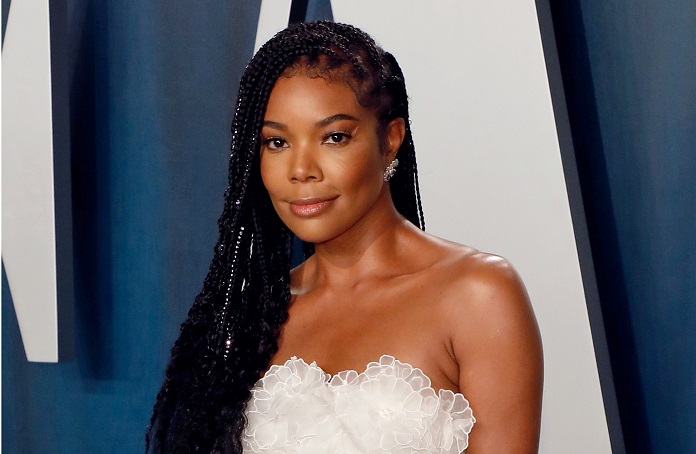 Ever since she got her breakthrough in the 2000 teen comedy, Bring It On, Gabrielle Union has gone on to enjoy a steady rise in the movie industry. She has featured in popular films such as Daddy's Little Girls, Deliver Us from Eva, Bad Boys II, and Think Like a Man. On the small screens, the Nebraska native played the lead role in the BET series, Being Mary Jane, for which she received as much as $150,000 to $165,000 per episode.
Union has also tried her hands at several business ventures with good results. One of them is Flawless, a hair care line for people with textured hair. Another is a watch line in collaboration with Invicta that launched in 2016. The actress is also the founder of a clothing line for plus-sized women (Love & Blessings) and a wine brand known as Vanilla Puddin.
Did You Know?
Union is married to three-time NBA championship winner, Dwayne Wade. They tied the knot in 2014.
14. Kerry Washington – $50 Million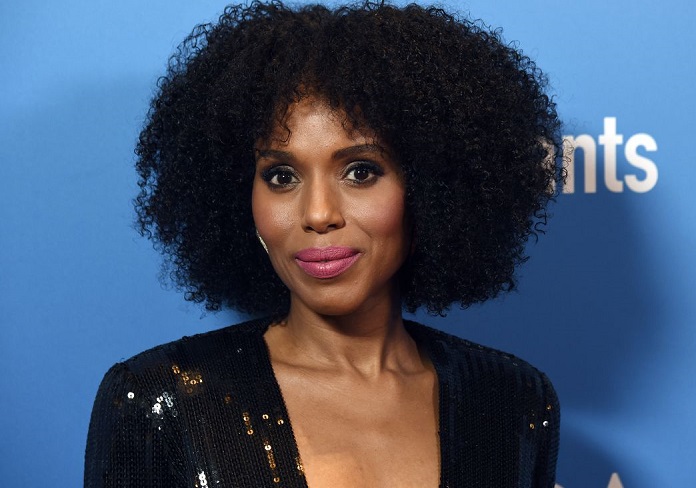 Occupying the 14th spot on the list of the richest black actors and actresses in the world is the mercurial Kerry Washington. She is most famous for her portrayal of the formidable Olivia Pope in the hit ABC series, Scandal. It, therefore, comes as no surprise that it is that role that is the biggest contributor to her fortune.
In the early years of Scandal, Washington earned about $80,000 per episode, but subsequently, her salary increased to $150,000. By the time the show was wrapping up, she was making as much as $250,000 per episode which made for $4.5 million a year. Scandal wrapped up in 2018 and Washington continues to go places. For her portrayal of Mia in the 2020 Hulu series, Little Fires Everywhere, she earned a whopping $1.1 million per episode for the 8-episode season.
Did You Know?
Washington received an honorary Ph.D. from her alma mater, George Washington University, in 2013.
13. Whoopi Goldberg – $60 Million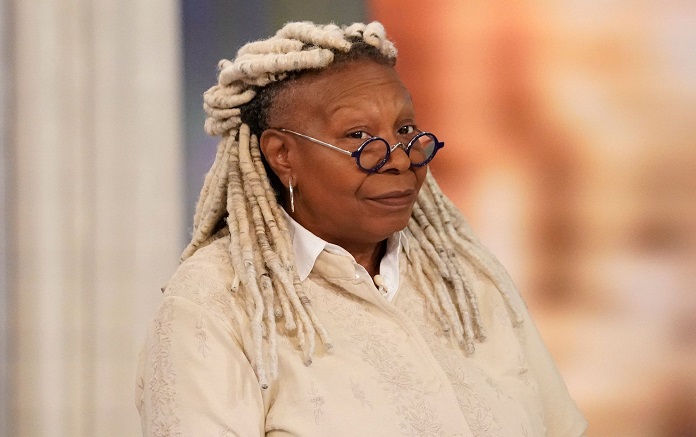 These days, the Oscar-winning Whoopi Goldberg is most visible for her gig as the moderator of the popular daytime talk show, The View. Goldberg joined the panelists of the show in 2000 and has remained a steady presence there despite a revolving door of co-panelists. This does not, however, mean that her reign has been smooth-sailing as she has been involved in several controversies.
One of them was her staunch defense of Bill Cosby for several years before accepting that he may be guilty of sexual assault. Another was her remark that famous people should not take nude pictures of themselves. Such comments have caused a storm but Goldberg has been able to survive the blowback and pockets as much as $6 million in annual salary.
Did You Know?
Goldberg is one of only 16 entertainers to have won an Academy Award, a primetime Emmy, a Tony, and a Grammy award.
12. Queen Latifah – $70 Million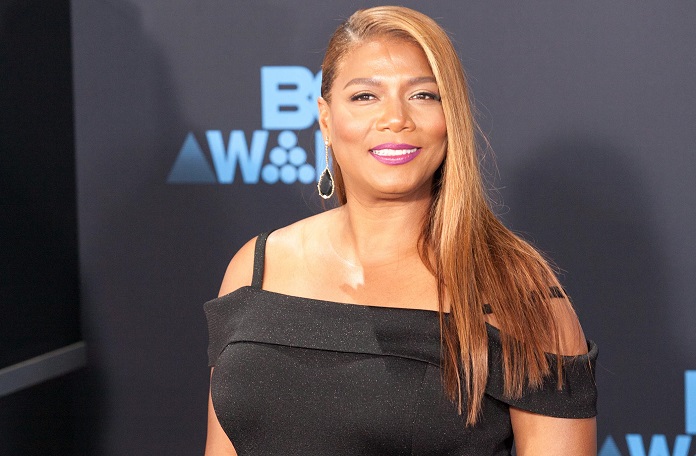 Ever since commencing her career in 1989, Latifah has gone on to make a tangible impact across music, film, television, and theatres, and has received numerous accolades for her work. It is three decades down the line and the New Jersey native continues to win. She portrays the lead role in the 2021 CBS series, The Equalizer. A reimagining of the classic series of the same name, the show features Latifah as a lady who quits her day job and becomes an under-the-radar crime fighter. It is set to premiere on the 7th day of February 2021.
Did You Know?
Latifah is the first hip hop artist to receive a star on the Hollywood Walk of Fame. She achieved that feat in January 2006.
11. Halle Berry – $90 Million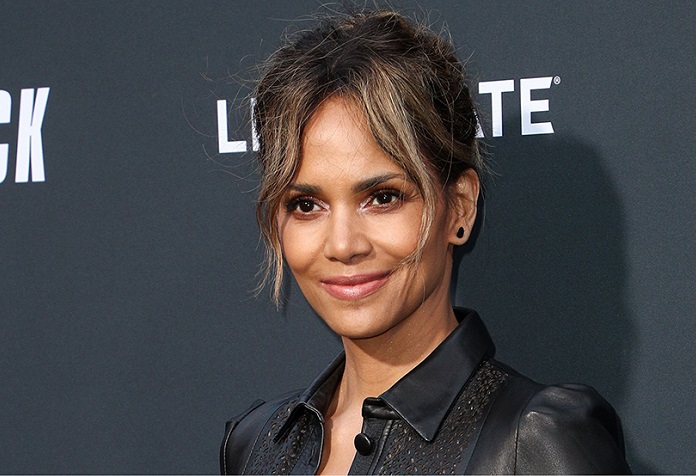 Seeing as she is the first and only black woman to win the Oscar for best actress to date, it is somewhat deserving that Halle Berry is the highest-ranked woman on the list of the top 20 richest black actors and actresses. A trailblazer for people of her gender all over the world, Berry has featured in acclaimed movies such as Monster's Ball, Die Another Day, X-Men, and The Call. She has now set her sights on directing, making her directorial debut with the 2021 sports film, Bruised.
Did You Know?
Halle Berry competed at several beauty contests. She was the first runner-up at Miss USA 1986 and the fifth runner-up at the Miss World 1986 pagent.
10. Martin Lawrence – $110 Million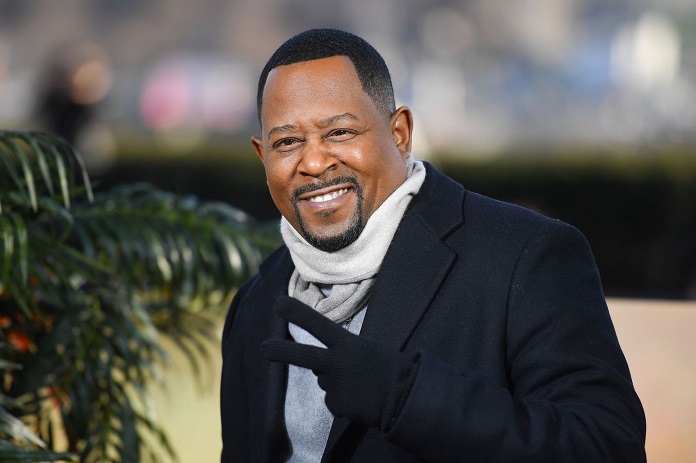 Franchises and sequels are all the rave in Hollywood and Martin Lawrence is not left out. In 2021, he teamed up with his Bad Boys co-star, Will Smith, for the third installment of their hugely-successful movie. The first two movies in the franchise had performed marvelously at the box office and the third film, Bad Boys For Life, was no different. It grossed $426.5 million on a budget of $90 million, becoming the highest-grossing film of 2020. It was also the highest-grossing film in the installment. Lawrence pocketed about $6 million for his troubles and there have been talks of a fourth Bad Boy movie.
Did You Know?
Lawrence excelled at boxing as a teenager and went on to become a serious contender in the amateur Golden Gloves competitions.
9. LL Cool J – $121 Million
LL Cool J has enjoyed a thriving career as a musician which has seen him drop over a dozen albums, including Radio, Bigger and Deffer, Walking With A Panther, 14 Shots To The Dome, Mr. Smith, Todd Smith, Exit 13, Authentic, and G.O.A.T. An actor as well, LL Cool J has equally acquired an impressive filmography. He, however, remains most famous for his long-running role as special field agent Sam Hanna on the long-running police procedural/military drama, NCIS: Los Angeles. He has been on the show since 2009 till date and reportedly makes not less than $125,000 per episode.
Did You Know?
LL Cool J is the first hip hop artist to receive the Kennedy Center Honors. He received the award in recognition of his pioneering efforts in rap, in the year 2017.
8. Jamie Foxx – $150 Million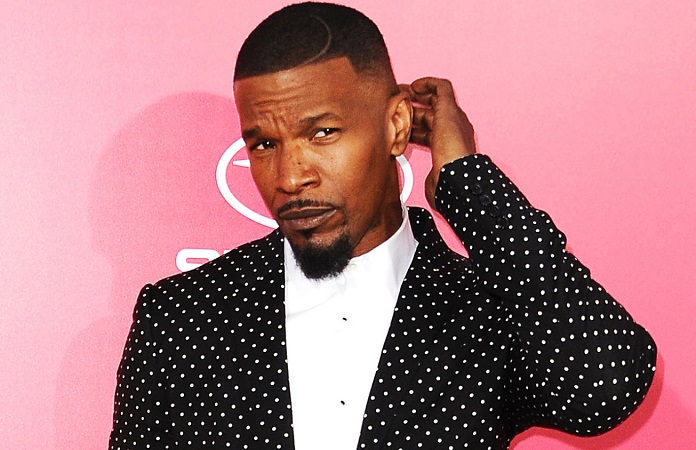 A Grammy-winning musician as well as an Oscar-winning actor, Jamie Foxx had a net worth of about $85 million in the early 2010s. Since then, his bottom line has witnessed an 80% jump thanks to his industriousness. That industriousness includes appearing in several movies such as White House Down, Just Mercy, The Amazing Spider-Man 2, Annie, and Baby Driver.
The actor also sang a duet with Dionne Warwick on her 2014 album, Feels So Good, and dropped his own fifth studio album, Hollywood: A Story of a Dozen Roses, in 2015. Another lucrative gig for Foxx is his role as the host of the popular Fox game show, Beat Shazam. The show features a variety of contestants trying to outperform the lyric-guessing app, Shazam, in exchange for various monetary prizes. It debuted in 2017 and Foxx has served as its host since then.
Did You Know?
Foxx was adopted by his maternal grandparents as a baby and was raised by them. He has had little contact with his birth parents.
7. Ice Cube – $160 Million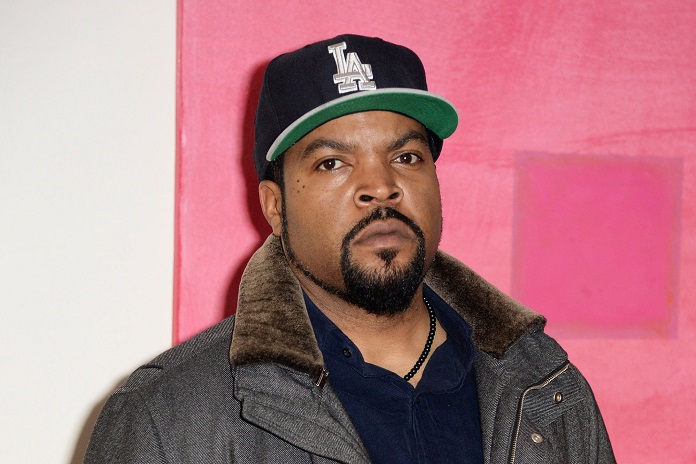 Another rapper who makes it to the list of the richest black actors and actresses in the world is Ice Cube. A native of L.A., Ice Cube first gained fame and respect as a member of the critically-acclaimed rap group, N.W.A. He dropped one hit album, Straight Outta Compton, with the group before going solo in 1989.
Ice Cube would release his first individual album, AmeriKKKa's Most Wanted, in 1990 with a second one, Death Certificate, following in 1992. Whilst dropping all these albums, the rapper also dipped his toes into acting and has yet to look back since then. From 1992 till date, Cube has featured in no less than 50 films, including Ride Along, Friday, Three Kings, Are We There Yet, and the Barbershop Series.
Did You Know?
Ice Cube holds a diploma in architectural drafting from the Phoenix Institute of Technology.
6. Eddie Murphy – $200 Million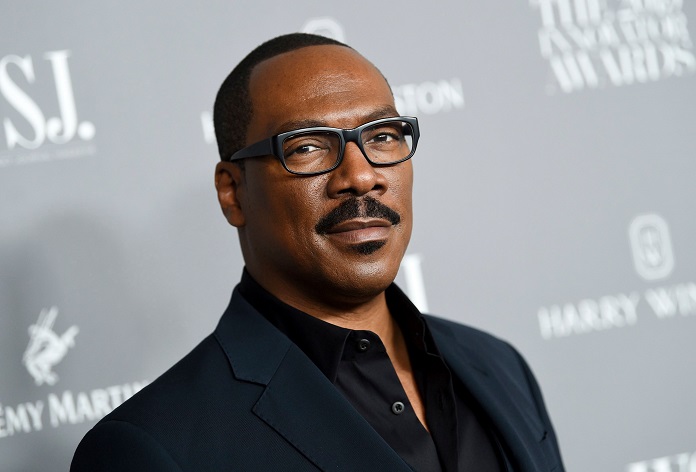 It has been about three decades since Murphy gave us his iconic role of Prince Akeem in Coming to America and he is set to resurrect the character in a 2021 sequel titled Coming 2 America. Asides from Murphy, other big stars will be reprising their characters as well, including the likes of Arsenio Hall and James Earl Jones. The movie will not be getting a traditional theatrical release but would rather debut on Amazon Prime Video on the 5th of March 2021. All indications point to a momentous success as fans are eagerly awaiting the movie which is one of the most-loved and celebrated comedies of all time.
Did You Know?
Murphy is also a musician and has no less than three albums to his name. They include How It Could It Be (1985), So Happy (1989), and Love's Alright (1993).
5. Samuel L. Jackson – $250 Million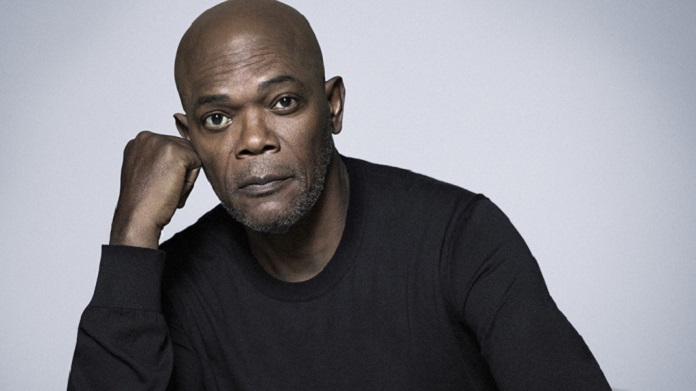 Speaking of Coming To America, not many people know that Samuel L. Jackson had a small part in it as a rifle-toting hoodlum. Thankfully, with sheer hard work and dedication over the years, he has been able to rise to become one of the most popular actors of his generation.
He is also one of the most prolific and has featured in over 150 films to date, including Jungle Fever, Do The Right Thing, Django Unchained, Pulp Fiction, A Time To Kill, Snakes On A Plane, Coach Carter, The Red Violin, and Hard Eight amongst others. The journey hasn't been easy for Jackson though. He had to overcome a crack addiction as a young man and determinedly fought his demons to rise to the pinnacle of his career.
Did You Know?
Samuel L. Jackson is the highest-grossing actor of all time. The films he has appeared in, excluding cameo roles, have grossed an astonishing $27 billion globally.
4. Denzel Washington – $250 Million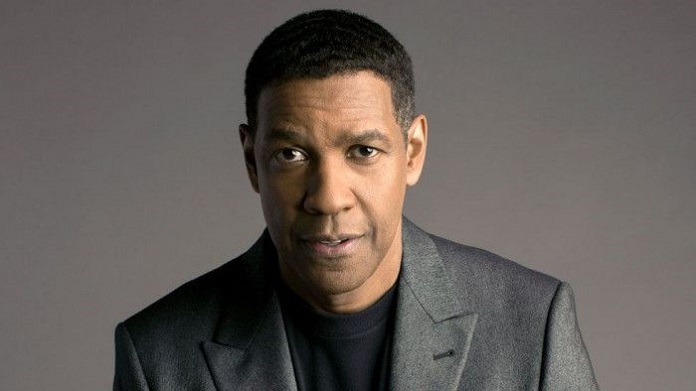 Denzel Washington is not just one of the richest black American actors in the world but also one of the greatest actors ever. He has a slew of accolades to his credit, including two Oscars, three Golden Globes, one Tony award and 17 NAACP Image Awards. The Washington name is set to continue to resonate in Hollywood for the nearest future as the actor's first son, John David Washington, has followed in his footsteps. John David has thus far featured in highly-acclaimed works such as Ballers, Blackkklansman, and Tenet. He has received some accolades including SAG and Golden Globe nominations for best leading actor. He was also named breakout star at the IMDB STARmeter Awards.
Did You Know?
Denzel Washington was named the greatest actor of the 21st century by the New York Times in the year 2020.
3. Morgan Freeman – $250 Million
Much like Denzel Washington, Morgan Freeman is another black actor who has gone on to build a distinguished career and acquired a decent fortune in the process. Blessed with a distinctive deep voice, Morgan Freeman has consistently crossed racial lines in the course of his career and landed roles that were not specifically designed for black actors.
To date, he has featured in numerous acclaimed movies, TV series and stage productions, including Driving Miss Daisy, The Shawshank Redemption, Million Dollar Baby, Glory, Purlie, The Taming of the Shrew, Julius Caesar, The Long Way Home, and March of the Penguins. He has also received numerous honors, including the lifetime achievements award from the Golden Globe, Screen Actors Guild, and the AFI.
Did You Know?
Freeman is also a beekeeper and converted his 124-acre Mississippi ranch into a bee sanctuary in 2014.
2. Will Smith – $350 Million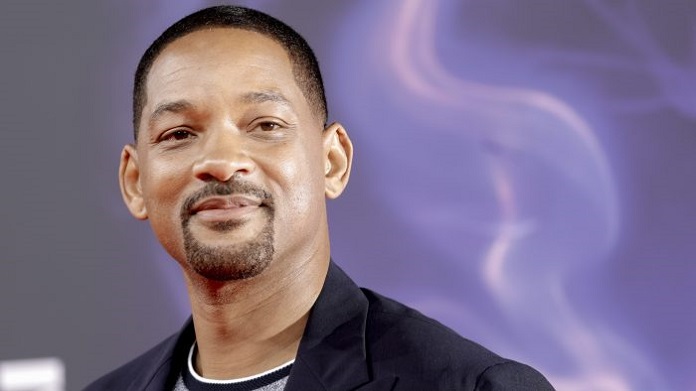 The second richest of all the black actors and actresses in the world is the Fresh Prince of Bel-Air himself, Will Smith. Smith is not necessarily the most talented individual out there but he has been able to build a money-spinning empire thanks to his understanding of the power of the digital age as well as his deliberate efforts to repackage himself for that age.
One of such efforts is an active presence on social media. Smith joined social media relatively late but has quickly gone on to garner massive followership; 38.2 on Instagram, 77 million on Facebook, and 6.75 million on YouTube, thanks to viral videos such as one of him bungee jumping off the Grand Canyon. This substantial followership has led to much digital promotion for Smith's movies and as such, he has received big paychecks.
The actor earned at least $12.5 million for Aladdin (excluding backend profits), $12.5 million for Gemini Man, $20 million for King Richard, and $27 million for Bright. Will Smith also owes his fortune to some savvy investments, including a sustainable water company (Just Water), a venture capital fund that has invested in start-ups such as Uber (Dreamers) as well as a cross-platform holding company (Westbrook Inc.).
Did You Know?
Smith speaks Spanish fluently and learned the language during his young adult days when he backpacked through parts of Mexico.
1. Tyler Perry – $800 Million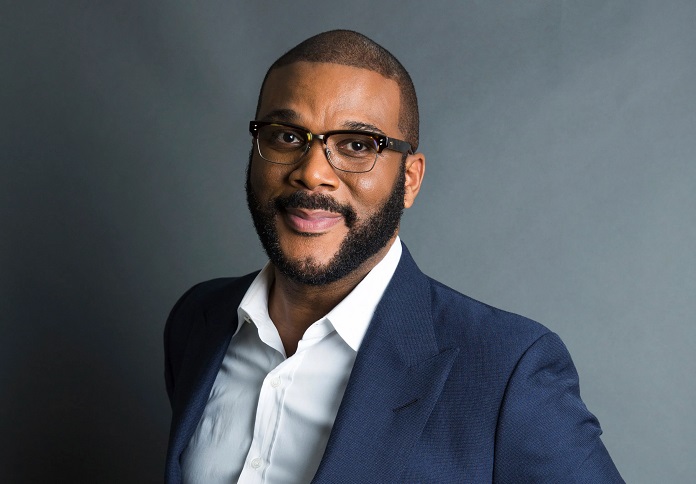 With nearly a billion dollars in fortune, Tyler Perry can afford to live the good life and he is doing exactly so with several tasteful properties and vacation homes to his name. The ace producer, screenwriter, director, and actor also has a philanthropic bent and has donated generously to support several worthy causes over the years. They include $1.25 million and $1 million donations to victims of the Haiti earthquake and hurricane Harvey, respectively.
There was also a $1 million donation made to the NAACP in 2009. Beyond this, Perry has also made philanthropic gestures that show personal touch and understanding. In 2020, he left a $21,000 tip to help struggling workers at an Atlanta restaurant. Back in 2019, he undertook to help four children who had been orphaned after their mother had been shot dead by her on-and-off boyfriend earlier in the year.
Did You Know?
Tyler Perry owns one of the largest film studios in America. The 350-acre former military base in Atlanta features a white house replica, a trailer park set, and a real 1950s-style diner.
Recap of The 20 Richest Black Actors and Actresses and Their Net Worths
1. Tyler Perry – $800 million
2. Will Smith – $350 million
3. Morgan Freeman – $250 million
4. Denzel Washington – $250 million
5. Samuel L. Jackson – $250 million
6. Eddie Murphy – $200 million
7. Ice Cube – $160 million
8. Jamie Foxx – $150 million
9. LL Cool J – $121 million
10. Martin Lawrence – $110 million
11. Halle Berry – $90 million
12. Queen Latifah – $70 million
13. Whoopi Goldberg – $60 million
14. Kerry Washington – $50 million
15. Gabrielle Union-Wade – $40 million
16. Raven Symone – $40 million
17. Forest Whittaker – $30 million
18. Viola Davis – $25 million
19. Vanessa Williams – $25 million
20. Angela Basset – $20 million