| Net Worth: | $45 million |
| --- | --- |
| Salary: | $5-6 million annually from " The View" alone |
| Income Sources: | Acting, TV shows, co-owns a medical marijuana product company, real estate, endorsement deals |
| Age/Date of Birth: | November 13, 1955 |
| Height: | 5 ft 5 in or 165 cm |
| Nationality: | American |
| Last Updated: | 2021 |
Whoopi Goldberg is an American actress, comedian, TV host, author, a political and human rights activist. She launched her Hollywood career in 1982 and three years later (1985), got her breakthrough; thanks to a lead role in "The Color Purple".
In recent years, she is known for her moderating role on ABC talk show, "The View". Once the world's highest-paid actress, Whoopi Goldberg is worth $45 million.
Who Exactly is Whoopi Goldberg?
Whoopi was born Caryn Elaine Johnson on November 13, 1955, in Manhattan, New York City. She grew up in the Chelsea-Elliot Houses, a combined housing project in New York. After her father abandoned the family, her mom single-handedly raised her alongside her brother Clyde who in 2015 died at the age of 66 from a brain aneurysm. Her first name Whoopi was gotten from "whoopee cushion" while her surname Goldberg hails from her family history.
She attended Washington Irving High School, New York but dropped out at the age of 17 as a result of dyslexia (she would later earn a PhD in literature from New York University). With hopes of becoming a Hollywood star, Whoopi moved to California in 1974 and began appearing in numerous theatre productions. She also took her acting skills to East Germany where she lived for two years from 1979 to 1981 and later San Diego and San Francisco. At New York's HB studio, she honed her acting skills under the tutorship of German-American actress and theatre practitioner, Uta Hagen.
In addition to theatre productions, Goldberg also had an interest in comedy. Her one-woman show portrayal of comedienne Moms Mabley in San Francisco won her a Bay Area Theater Award.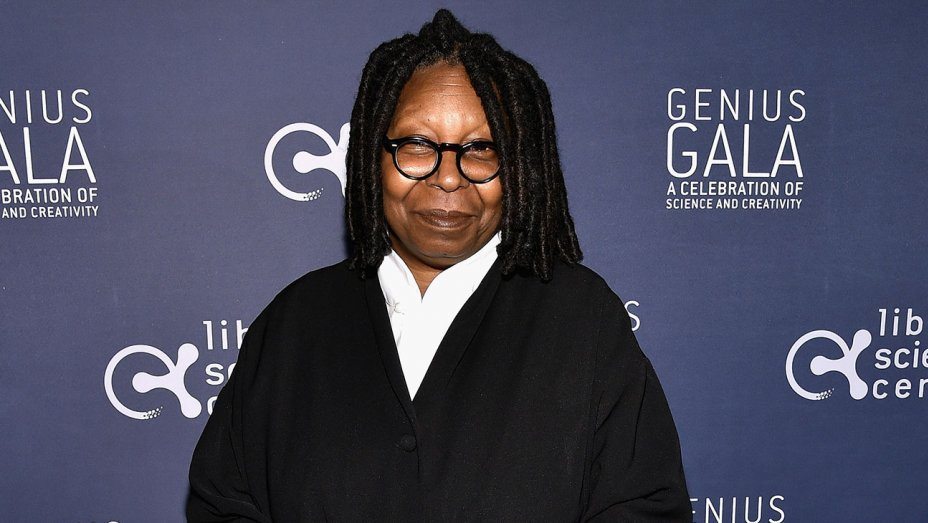 Her Breakthrough With The Color Purple
In 1983, Whoopi again displayed her comedic abilities in a one-woman monologue she entitled The Spook Show which this time, contained her own comedy material. The show caught the attention of director Mike Nichols who volunteered to take it to Broadway changing its name to "Whoopi Goldberg". The show ran for 156 performances, lasting 5 months.
Though it wasn't successful enough to become her breakthrough, it became the key she needed to achieve stardom as her originality attracted legendary filmmaker Steven Spielberg who contacted her to play the lead in what would become The Color Purple. The movie, released in 1985 gained much critical acclaim, and was a commercial success, grossing $142 million against a $15 million budget. For her role, Whoopi received an Oscar and Golden Globe nod for Best Actress in Lead Role and Best Actress in Motion Picture (Drama) respectively. She won the latter, achieving international fame.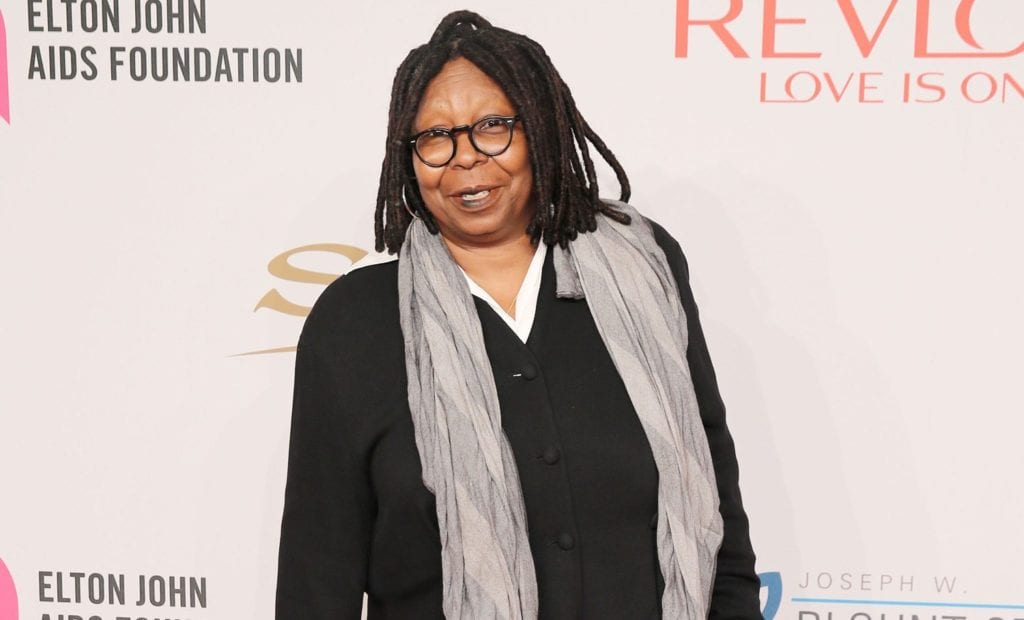 Analysis of Her Net Worth and Career Earnings
Whoopi Goldberg is worth about $45 million. Throughout the 1980s, she starred in a handful of movies with the varying box office and critical success. Alongside her acting career, Whoopi kept up with her activities in comedy, participating in a number of HBO Specials.
Goldberg also hit jackpot with the 1990 romantic fantasy thriller film "Ghost". Her portrayal of a spiritual advisor earned her an Oscar Award for Best Supporting Actress, making her the second African-American to win an Oscar Award. The movie grossed a whopping $505.7 million against a mere $22 million budget. Goldberg also received a BAFTA, Golden Globe and other awards for the role.
Her next major hit was 1992's comedy film "Sister Act" which became a surprise commercial success, grossing over $231 million against a budget of $31 million. It's sequel "Sister Act 2: Back in the Habit" released a year later in 1993 achieved only moderate success. Nevertheless, she reportedly received between $7 million and $12 million for her role, making her the highest-paid actress of the year.
Whoopi achieved one of the greatest feats of her career in 1994 when she became the first woman to host the Oscars. She reprised her role in 1996, 1999 and 2002. While taking up film roles including animation, she appeared on TV shows like "How Stella Got Her Groove Back" and "Girl, Interrupted."
Whoopi has appeared in over 150 films in her career. She hosted her eponymous talk show which aired in syndication for 200 episodes ending in 1993.
List of Her Highest-grossing Movies
The Color Purple (1985)

Budget: $15 Million
Box Office: $142 Million

Made in America (1993)

Budget: $22 Million
Box Office: $140 Million

Sister Act (1992)

Budget: $31 Million
Box Office: $231.6 million

Sister Act 2: Back in the Habit (1993)

Budget: $38 Million
Box Office: $57.3 Million

Teenage Mutant Ninja Turtles (2014)

Budget: $125 – 150 Million
Box Office: $493.3 Million

Nobody's Fool (2018)

Budget: $19 Million
Box Office: $33.5 Million
Earnings from The View Has Contributed Significantly to Her Wealth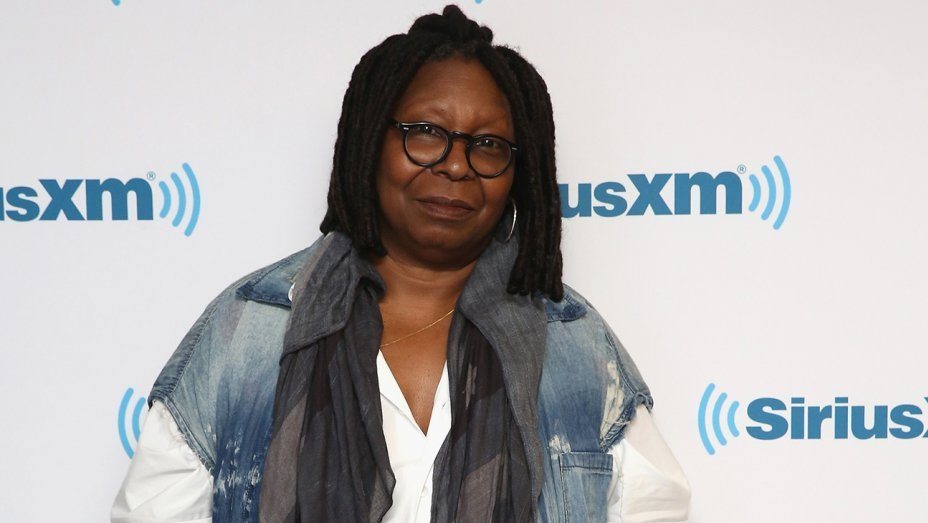 Whoopi was selected as a replacement for Rosie O'Donnell on the ABC talk show, The View, in 2007. Her annual starting salary of $2 million has increased over time to about $5 – $7 million. As typical of hosts on The View, Whoopi frequently surfaces on the news for some of her controversial remarks.
Considering she has been serving as a moderator/co-host of the talk show which revolves around a multi-generational panel of women discussing trendy topics, it is not hard to see how the show conceived by Barbara Walters has continued to add to the actress' wealth.
If we assume she has earned an average of $4.5 million each year since she became a part of the show, it means that Whoopi Goldberg has earned no fewer than $58.5 million from The View.
The Comedian Co-Owned a Company Named Whoopi & Maya 
????✨SOAK GOALS✨???? Soaking in Epsom salts is a wonderful way to relieve pain, tension, and inflammation while generously supplying your body with the gift of magnesium. A true display of self care that can become a weekly/monthly/daily ritual. How do you soak ???????? pic.twitter.com/C8HJsThVmh

— Whoopi & Maya (@whoopiandmaya) August 20, 2018
In collaboration with fellow marijuana enthusiast Maya Elisabeth, Whoopi co-founded a medical marijuana product company named Whoopi & Maya in April 2016. The products are said to help women ease menstrual cramps. Whoopi herself said it was her only remedy to the long-term painful menstruation she once experienced.
Not long past, it emerged that Whoopi & Maya will no longer continuous operation. The company's site did not offer any explanation regarding why the establishment decided to stop its operations, but confirmed the reports, asserting that it the end of a single chapter in a larger story.
Even though Whoopi & Maya has packed up, it is believed that the entertainer and her partner made a great deal of money from it and there are no reasons to suspect otherwise.
Whoopi Goldberg Has Made Million from Flipping Properties
Like most celebrities, Whoopi has made substantial income flipping properties. She sold her Soho Wooster St. New York property in 2009 for almost $4 million. That same year, her Vermont ranch was valued at $3.5 million. In 2013, she bought homes in New York and New Jersey worth $4 million and $2.5 million respectively.
In 2015, she listed her 1890 Berkeley Victorian mansion for approximately $1.3 million. She bought the property for $335,000 during her breakthrough year in 1985.
While she has been quiet on the big screen in recent years, Whoopi continues to bank from comedy acts. However, her biggest moneymaker remains her role on The View.
List of the Sources of the Actress' Wealth 
Paychecks from acting roles and comedy shows
Salary for serving as a moderator/co-host of The View
Profit from her medical marijuana product company
Income from flipping properties
Her Career Attainments Goes Beyond Financial Rewards
For an actress who has featured in over 150 movies, it wouldn't be out of place for anyone to expect that Whoopi Goldberg must have received a decent number of awards for her efforts, but it is better than that. She is one of the not too many performers that have been able to attain EGOT (Emmy, Grammy, Oscar, and Tony Awards). What this means is that Whoopi is a very versatile and accomplished entertainer who has won all of the most coveted awards in the industry.
List of the Prestigious Awards that Whoopi Has Won
List of the Prestigious Awards that Whoopi Has Won
Drama Desk Award for Outstanding Solo Performance (1985)
Theatre World Award (1985)
Outer Critics Circle Awards for Outstanding Debut Performance (1985)
Golden Globe Award for Best Actress in a Drama Film (1985) and Best Supporting Actress in a Film (1990)
Grammy Award for Best Comedy Album (1986)
Academy Awards for Best Supporting Actress (1990)
British Academy Film Award for Best Supporting Actress (1990)
Saturn Award for Best Supporting Actress (1991)
Tony Awards for Best Musical (2002)
Daytime Emmy Award for Outstanding Special Class Special (2002) and Outstanding Entertainment Talk Show Host (2009)
The Actress Is Admired for Her Activism
The Manhattan native is always counted among the popular figures who have capitalized on their fame to promote the welfare of humanity. Among other things, she is known for her relentless support of the LGBT community.
Whoopi has been advocating for the rights of members of the community before it became cool to do so. Her activism in this regard has been traced back to the late 80s: she participated in the 1987 March on Washington which history has recorded as the second National March on Washington for lesbian and gay rights.
Her activism extends to campaigns against violent extremism. Sometime in 2008, the actress moderated a panel that looked into how social networks can be used to combat the problem at the Alliance of Youth Movements. The following year, she was seen moderating another panel that trashed out issues ranging from human rights to armed conflict, terrorism, and what have you at the UN.
Is Whoopi Goldberg Married or Dating Anyone?
Goldberg has been a subject of various rumors and speculations about her sexuality. In many interviews, the A-lister has often tried to debunk rumors that she is gay.
Though she is not currently married, Goldberg has been married three times. On the gay issue, the actress has asserted several times that she is heterosexual. The gay speculations about her came as a result of her obvious association with the gay community.
Her First Marriage Collapsed Because She Never Loved the Man
Name of First Husband: Alvin Martin
Duration of Marriage: 1973 to 1979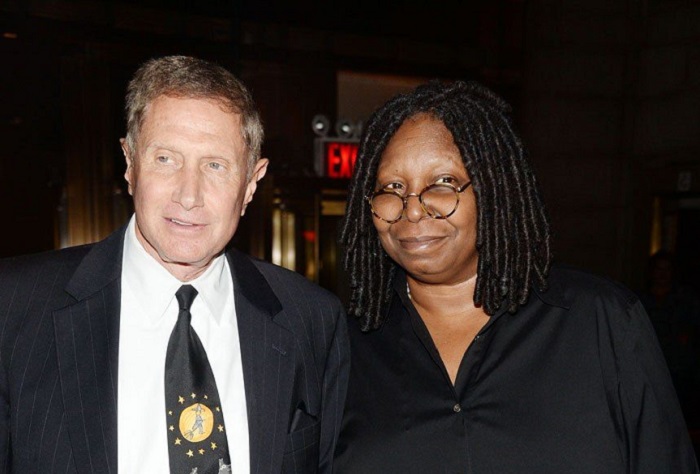 Her first husband was Alvin Martin whom she married in 1973. Reports have it that Alvin is a drug counselor. The couple met when the actress who had been battling heroin addiction reached out to Alvin for help. They eventually started dating and got married in 1973, but it wasn't meant to last as they parted ways in 1979.
What led to their divorce in 1979 remained a secret for many years until the actress disclosed she was never in love with Alvin. In an interview, she pointed out that one ought to love and be committed to who they marry. With that, she added that she didn't have the love or commitment to remain in the marriage.
Goldberg's Second and Third Marriage Failed Because of the Same Reason
Name of Second Husband: David Claessen
Duration of Marriage: 1986 to 1988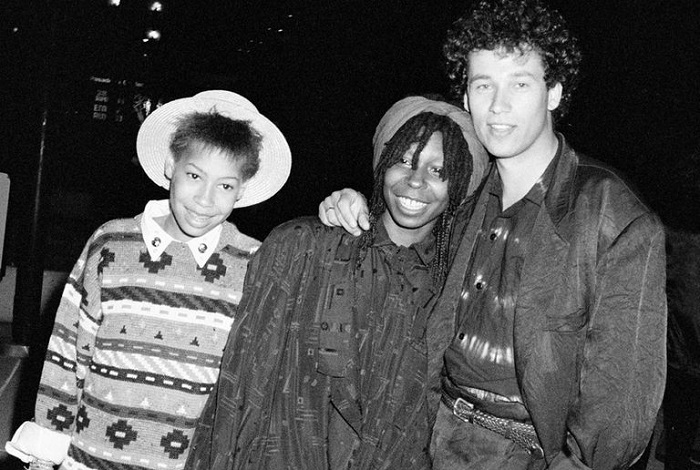 The actress' second husband was David Claessen, a cinematographer. Details of how the couple met are hard to come but judging by what they do, one can conclude it was their careers that brought them together.
Just like her first marriage, Whoopi Goldberg's marriage to David Claessen failed because she wasn't committed to the union.
Name of Third Husband: Lyle Trachtenberg
Duration of Marriage: 1994 to 1995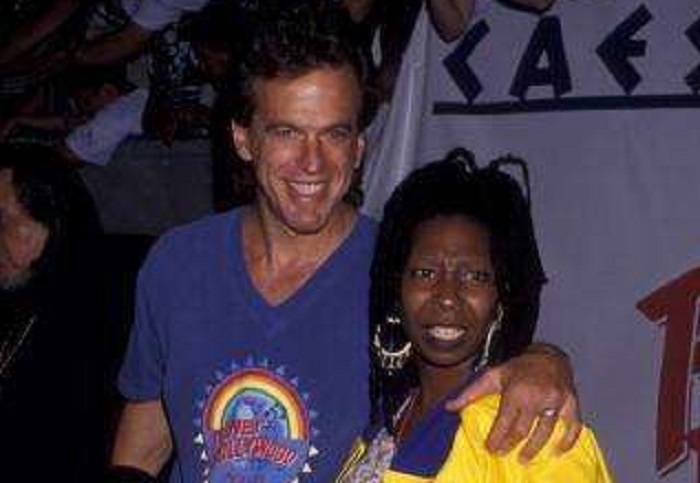 The actress' third marriage was to Lyle Trachtenberg, a retired American actor. The marriage didn't last like the first two as it began in 1994 and ended the following year. She told New York Times this marriage made her realize she isn't someone to concern herself with marriage as she was unwilling to share information with her spouse among other things.
Since 1995 when she got divorced from her last husband, Goldberg has not been married. Nonetheless, she has been romantically linked to people like Ted Danson and Frank Langella. But in recent years, she has not been in any relationship that's known to the public.
Meet Whoopi Goldberg's Daughter
Full Name: Alexandrea Martin (Alex Martin or Alex Dean)
Date of Birth: May 9, 1973
Occupation: Actress and Film Producer
Father: Alvin Martin
Goldberg has only a daughter from her three marriages. Her daughter Alexandra Martin came from her first marriage with Alvin Martin. Like her mother, Alex makes a living from the entertainment industry.
Although she has a long way to go if she must equal her mother's attainment in the industry, Alex is quite accomplished as she was awarded Miss Golden Globe at the 1994 Golden Globe Awards. She is married to a fellow named Bernard Dean whom she divorced and remarried in 2011. Their marriage produced a son named Mason and a daughter named Jerzey, but they are not the only children that Alex has.
Before she met and married Dean, she had a high school fling that led to the birth of a daughter named Amarah Skye. Amarah made Alex a grandmother when she gave birth to her daughter named Charli Rose Burr-Reynaud. What this means is that Whoopi Goldberg isn't only a grandmother but a great-grandmother.
Profile Summary
First Name:
Caryn
Last Name:
Johnson
Estimated Net Worth:

$45 million
Salary:
$5-6 million annually from " The View" alone
Source of Wealth:
Acting, TV shows, co-owns a medical marijuana product company, real estate, endorsement deals
Last Updated:

2021
Also Known As:

Whoopi Goldberg, Da Whoop, Shuttle Head
Sex/Gender:

Female
Profession:

Actor, comedian, author, and television personality
Famous For:
Being one of the prominent African-American celebrities to have paved the way for the future generations of black actors in the industry. She is also known for her long-standing career acting, television hosting,writing, and comedy career which has earned her numerous accolades and recognitions
Colleges/Universities Attended:

Washington Irving High School, HB Studio, New York University's Tisch School of the Arts
Educational Qualifications:

Dropped out of high school
Religion:

Christianity
Birthday & Zodiac

Age/Date of Birth:

November 13, 1955
Zodiac Sign:
Scorpio
Birth Place:

New York City, New York, United States
Nationality:
American
Ethnicity/Race:

African American
Country of Residence:

New Jersey, United States
Physical Attributes

Height:

5 ft 5 in or 165 cm
Weight:

78 kg or 172 lbs
Eye Colour:

Dark Brown
Hair Color:

Originally back but with advancing age, her hair color has turned to 'salt & pepper'.
Other Body Measurements:

34-26-36 in or 86-66-91 cm (bust, waist, hips)
Relationships

Marital Status:

Divorced
Spouse/Partner:

Alvin Martin
(m. 1973; div. 1979)
David Claessen
(m. 1986; div. 1988)
Lyle Trachtenberg
(m. 1994; div. 1995)
Family and Relatives

Father:

Robert James Johnson Jr.
Mother:
Emma Johnson (née Harris)
Children:

Alexandrea Martin
Siblings:
Clyde Johnson (Older Brother, died in 2015)
Other Relatives:

Robert Johnson (Paternal Grandfather), Hattie Wilson (Paternal Grandmother), Malakiah Harris (Maternal Grandfather), Rachel Freedman (Maternal Grandmother)