Whoopi Goldberg is an American actress, comedian, TV host, author, a political and human rights activist. She launched her Hollywood career in 1982 and three years later (1985), got her breakthrough; thanks to a lead role in "The Color Purple".
In recent years, she is known for her moderating role on ABC talk show, "The View". Once the world's highest paid actress, she is worth about $45 million.
Who Is Whoopi Goldberg?
Whoopi was born Caryn Elaine Johnson on November 13, 1955, in Manhattan, New York City. She grew up in the Chelsea-Elliot Houses, a combined housing project in New York. After her father abandoned the family, her mom single-handedly raised her alongside her brother Clyde who in 2015 died at the age of 66 from a brain aneurysm. Her first name Whoopi was gotten from "whoopee cushion" while her surname Goldberg hails from her family history.
She attended Washington Irving High School, New York but dropped out at the age of 17 as a result of dyslexia (she would later earn a PhD in literature from New York University). With hopes of becoming a Hollywood star, Whoopi moved to California in 1974 and began appearing in numerous theater productions. She also took her acting skills to East Germany where she lived for two years from 1979 to 1981 and later San Diego and San Francisco. At New York's HB studio, she honed her acting skills under the tutorship of German-American actress and theatre practitioner, Uta Hagen.
In addition to theatre productions, Goldberg also had an interest in comedy. Her one-woman show portrayal of comedienne Moms Mabley in San Francisco won her a Bay Area Theater Award.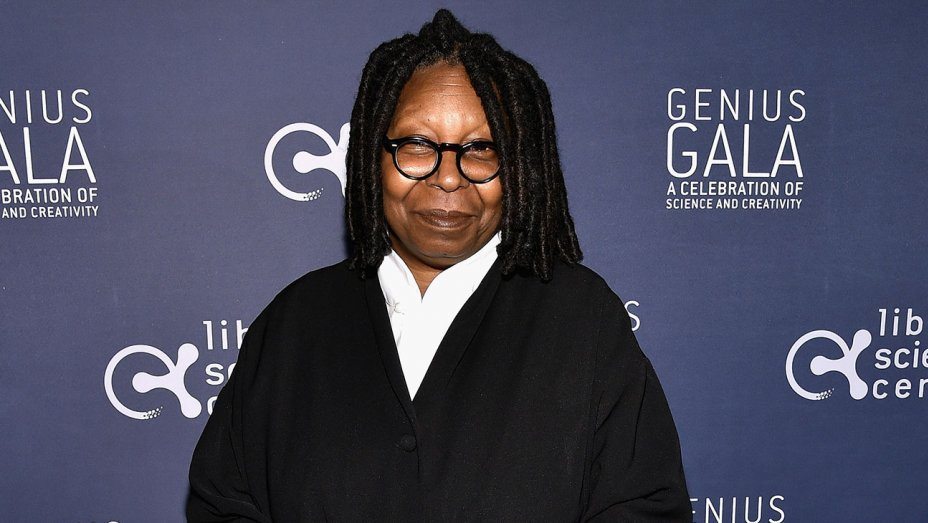 Breakthrough With The Color Purple
In 1983, Whoopi again displayed her comedic abilities in a one-woman monologue she entitled The Spook Show which this time, contained her own comedy material. The show caught the attention of director Mike Nichols who volunteered to take it to Broadway changing its name to "Whoopi Goldberg". The show ran for 156 performances, lasting 5 months.
Though it wasn't successful enough to become her breakthrough, it became the key she needed to achieve stardom as her originality attracted legendary filmmaker Steven Spielberg who contacted her to play the lead in what would become The Color Purple. The movie, released in 1985 gained much critical acclaim, and was a commercial success, grossing $142 million against $15 million budget. For her role, Whoopi received an Oscar and Golden Globe nod for Best Actress in Lead Role and Best Actress in Motion Picture (Drama) respectively. She won the later, achieving international fame.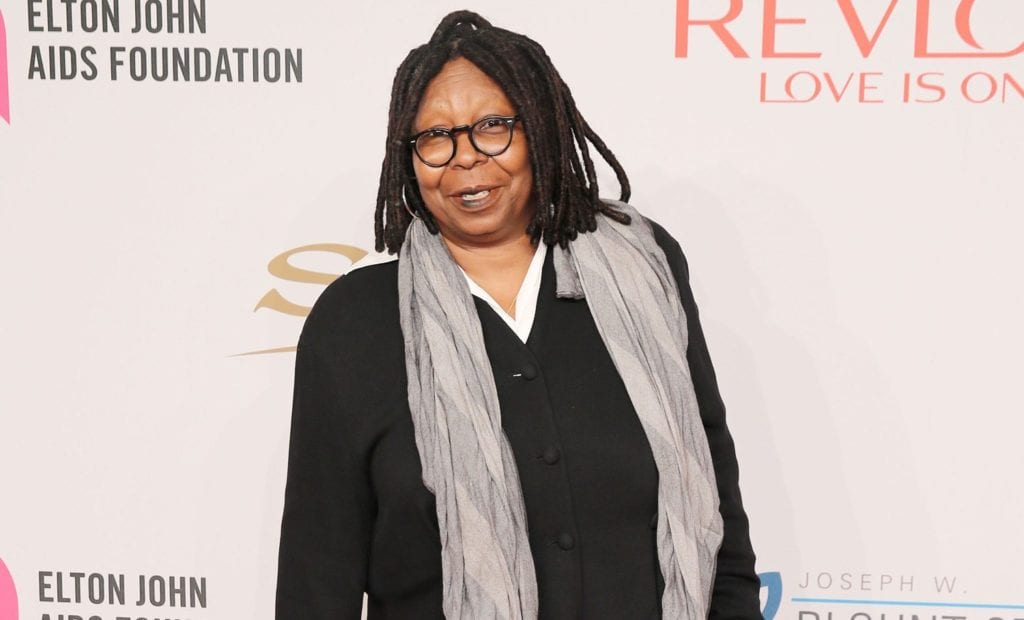 Whoopi Goldberg Earnings
Goldberg is worth about $45 million. Whoopi throughout the 1980s starred in a handful of movies with varying box office and critical success. Alongside her acting career, Whoopi kept up with her activities in comedy, participating in a number of HBO Specials.
Goldberg also hit jackpot with the 1990 romantic fantasy thriller film "Ghost". Her portrayal of a spiritual advisor earned her an Oscar Award for Best Supporting Actress, making her the second African-American to win an Oscar Award. The movie grossed a whopping $505.7 million against a mere $22 million budget. Goldberg also received a BAFTA, Golden Globe and other awards for the role.
See Also: Martin Lawrence: Comedy, Movie Career And Private Life
Her next major hit was 1992's comedy film "Sister Act" which became a surprise commercial success, grossing over $231 million against a budget of $31 million. It's sequel "Sister Act 2: Back in the Habit" released a year later in 1993 achieved only moderate success. Nevertheless, she reportedly received between $7 million and $12 million for her role, making her the highest paid actress of the year.
Whoopi achieved one of the greatest feats of her career in 1994 when she became the first woman to host the Oscars. She reprised her role in 1996, 1999 and 2002. While taking up film roles including animation, she appeared on TV shows like "How Stella Got Her Groove Back" and "Girl, Interrupted."
Whoopi has appeared in over 150 films in her career. She hosted her eponymous talk show which aired in syndication for 200 episodes ending in 1993.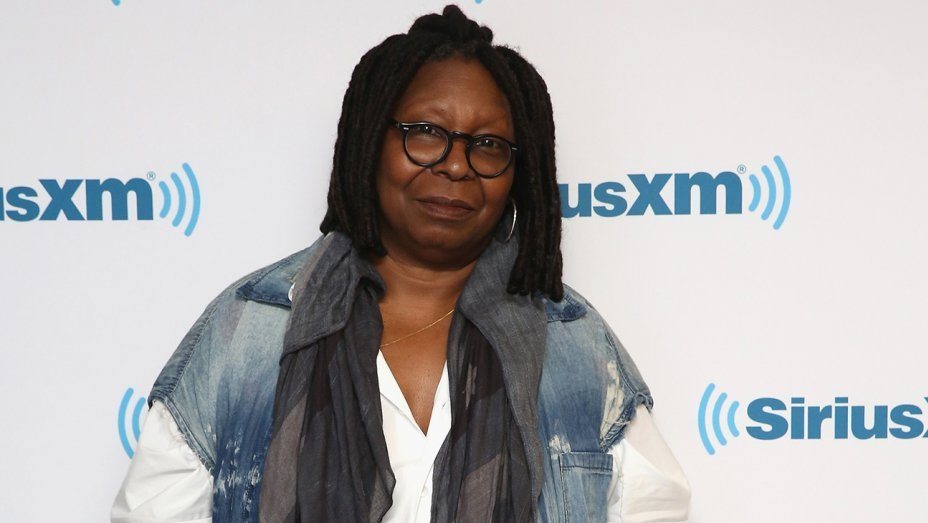 The View, Others
Whoopi was selected as a replacement for Rosie O'Donnell on ABC talk show The View in 2007. Her annual starting salary of $2 million has increased over time to about $5 – $7 million. Atypical of hosts on The View, Whoopi frequently surfaces on the news for some of her controversial remarks.
In collaboration with fellow marijuana enthusiast Maya Elisabeth, Whoopi co-founded a medical marijuana product company named Whoopi & Maya in April 2016. The products are said to help women ease menstrual cramps. Whoopi herself said it was her only remedy to the long-term painful menstruation she once experienced.
Like most celebrities, Whoopi has made substantial income flipping properties. She sold her Soho Wooster St. New York property in 2009 for almost $4 million. That same year, her Vermont ranch was valued at $3.5 million. In 2013, she bought homes in New York and New Jersey worth $4 million and $2.5 million respectively.
In 2015, she listed her 1890 Berkeley Victorian mansion for approximately $1.3 million. She bought the property for $335,000 during her breakthrough year in 1985.
While she has been quiet on the big screen in recent years, Whoopi continues to bank from comedy acts. However, her biggest money maker remains her role on The View.
See Also: Oprah Winfrey House, Bio, Age, Is Oprah Married?
Who Is Whoopi Goldberg's Husband Or Is She Gay?
Goldberg has been a subject of various rumors and speculations about her sexuality. In many interviews, the A-lister has often tried to debunk rumors that she is gay.
Though she is not currently married, Goldberg has been married three times. On the gay issue, the actress has asserted several times that she is heterosexual. The gay speculations about her came as a result of her obvious association with the gay community.
Her first husband was Alvin Martin whom she married in 1973. Her second husband was David Claessen a Cinematographer and the third was Lyle Trachtenberg. Since 1995 when she got divorced from her last husband, Goldberg has not been married.
Whoopi Goldberg's Daughter
Goldberg who has only a daughter from her three marriages has said in some interviews that marriage was never meant for her. Her daughter, Alexandra Martin came from her first marriage with Alvin Martin. Goldberg has also been indifferent relationships with other men. None of the affairs produced another child.