| Age/Date of Birth: | December 18, 1946 |
| --- | --- |
| Height: | 5 ft 7½ in or 172 cm |
| Ethnicity/Race: | White |
| Nationality: | American |
| Net Worth: | Between $3.6 billion - $6.13 billion |
| Wife or Girlfriend: | Amy Irving (m. 1985; div. 1989), Kate Capshaw (m. 1991) |
| Parents: | Arnold Spielberg and Leah Adler |
Steven Spielberg is an American movie director, producer, screenwriter, and editor. The award-winning filmmaker admired by his peers for being the highest-grossing director of all time has his personal net worth estimated at $3.7 billion according to Forbes, Bloomberg's Billionaires Index puts it at a much higher $6.18 billion. It is estimated that he earns between $100 million and $150 million annually.
Steven Spielberg's Early Life
Born Steven Allan Spielberg on December 18, 1946, in Cincinnati, Ohio, a teenage Steven Spielberg already knew what he wanted out of life. His mother was a pianist and a restaurateur while his father was an electrical engineer who developed computers. Steve's parents moved often and as a result, he spent parts of his early life in Haddon Township, New Jersey, Phoenix, Arizona, and later Saratoga, California.
Steve began making adventure films at the age of 12 with the help of his 8 mm camera. His first movie was a 9-minute-long film titled The Last Gunfight. He continued making films throughout his three years at Arcadia High School, Arizona, and often incorporated his schoolmates as actors. At the age of 13, he made a 40-minute war film titled Escape to Nowhere which won him a prize. The prize inspired Steven to become prolific in making films.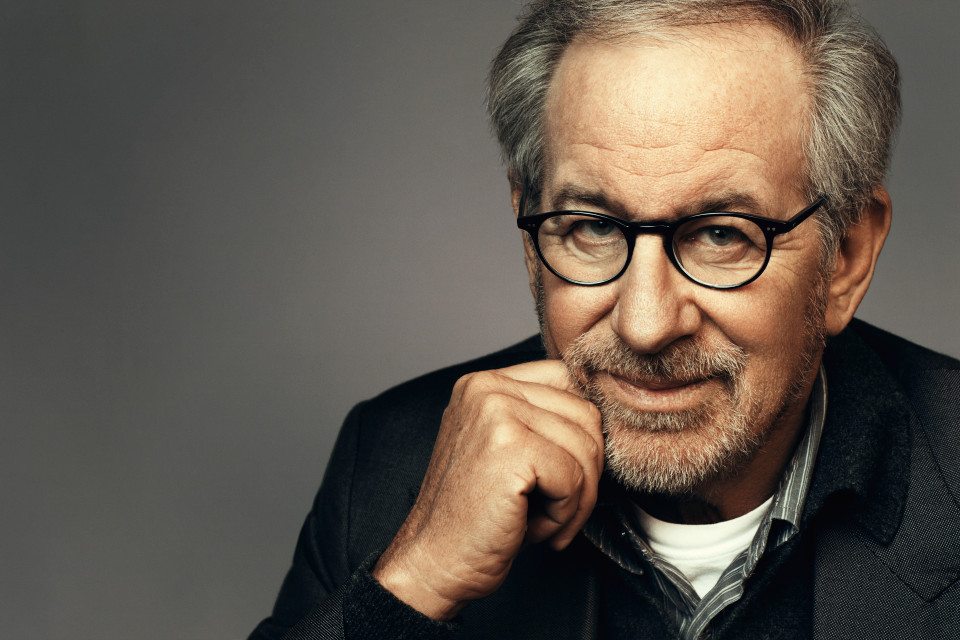 His first-ever independent film made from $500 partly gotten from his father was a 140-minute long adventure titled Firelight. Steven was 16 at the time. The movie was aired at the local cinema and earned profits enough to recover the production cost. Firelight would later inspire his box office hit Close Encounters of the Third Kind (1977).
The Spielberg family after spending 3 years in Arizona moved to Saratoga, California where Steven attended and graduated from Saratoga High School in 1965. However, while in school his parents divorced. Steven moved to Los Angeles upon graduation to pursue a career in filmmaking.
His application to study at the University of Southern California School of Theater, Film, and Television was rejected thrice because of his C grade. He later studied English at California State University, Long Beach, graduating in 2002 after dropping out somewhere in between.
While a student at California State University, Steven took up an unpaid intern job at the editing department of the famed Universal Studios which would later bring him a 7-year directing contract making him one of the youngest directors in a long-term deal with a major Hollywood studio. The contract came after Spielberg impressed the studio's vice president Sidney Sheinberg with his writing and directorial prowess in the 26 minutes 35 mm short film Amblin (1968) which won numerous awards.
Spielberg started his contract with Universal studios directing episodes for TV shows. The success of his work earned him another contract to produce 4 TV-films which included Duel (1971), and the horror movie Something Evil (1972). Spielberg's first theatrical release was The Sugarland Express (1974) which although critically raved performed moderately at the box office.
Spielberg's DreamWorks
Together with Jeffrey Katzenberg and David Geffen, Steven Spielberg founded film production company DreamWorks SKG in 1994. He began releasing films under the studio in 1997.
The studio's first big release was the World War II film "Saving Private Ryan" starring Tom Hanks. 10 of the many films produced by the studio have grossed over $100 million. They first sold the studio to Viacom – owners of Paramount Pictures in 2006 but terminated the partnership with them in 2008 when they entered into a $1.5 billion deal with India's Reliance ADA Group.
The studio which is headquartered in Universal City California is in a distributing deal with Universal Pictures. It has produced numerous hit TV series including Extant and Under The Dome.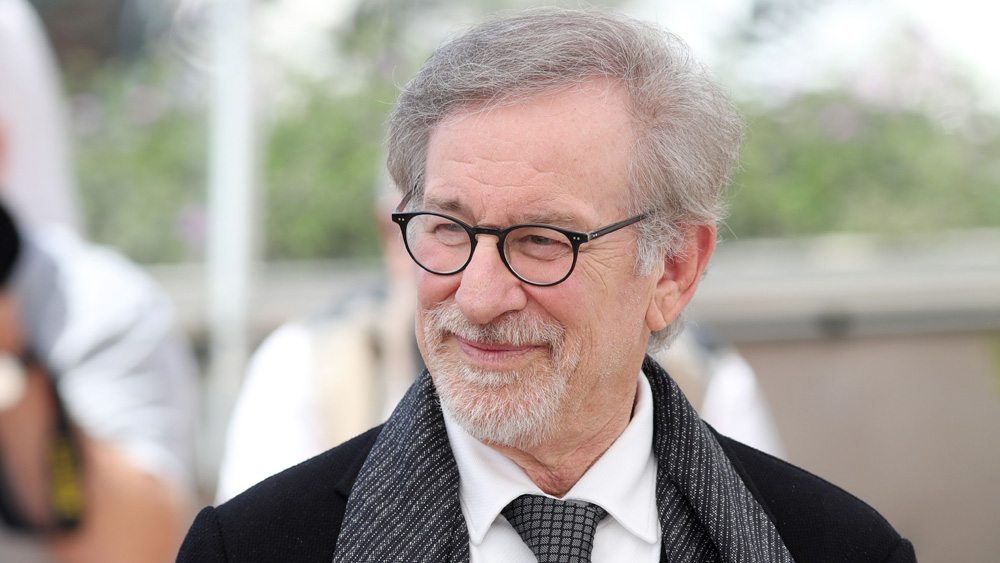 The studio's animation arm known as DreamWorks Animation SKG was formed and taken public in 2004 with Jeffrey Katzenberg as the CEO. The studio has created successful franchises like Shrek, Madagascar, How to Train Your Dragon, Kung Fu Panda, The Croods and Monsters vs. Aliens. It has over 30 feature films that have grossed over $13.5 billion worldwide.
In August 2016, DreamWorks Animation was acquired by Comcast the parent company of NBC Universal in a $3.8 billion deal with Jeffrey Katzenberg as chairman of DreamWorks New Media. While the sale boosted former billionaire Katzenberg's wealth to $880 million, it didn't have any direct effect on Spielberg's who although on the board focuses more on the live-action based DreamWorks SKG.
Steven Spielberg continues to make movies often revisiting his past works. His 2015 version of Jurassic World grossed $1.7 billion to become the second-highest grossing movie of the year behind George Lucas' Star Wars.
His Net Worth Is Mindblowing
Spielberg's net worth of $3.7 billion according to Forbes makes him the third richest filmmaker in the world behind Arnon Milchan and George Lucas.
Spielberg's biggest break which established him as a household name, gained him worldwide recognition, as well as millionaire status, was his directorial role in the 1975 thriller-horror film Jaws. The movie became a massive commercial hit, setting domestic box office records and grossing over $470 million at the global box office. Jaws also won three Academy Awards for editing, sound, and original score.
Spielberg partnered with actor Richard Dreyfuss to write and direct the 1977 movie about UFO's titled Close Encounters of the Third Kind. The movie was an enormous hit both critically and commercially. It earned Steven his first Academy Award nomination for Best Director and won 2 Oscars for Cinematography and Sounds Effects.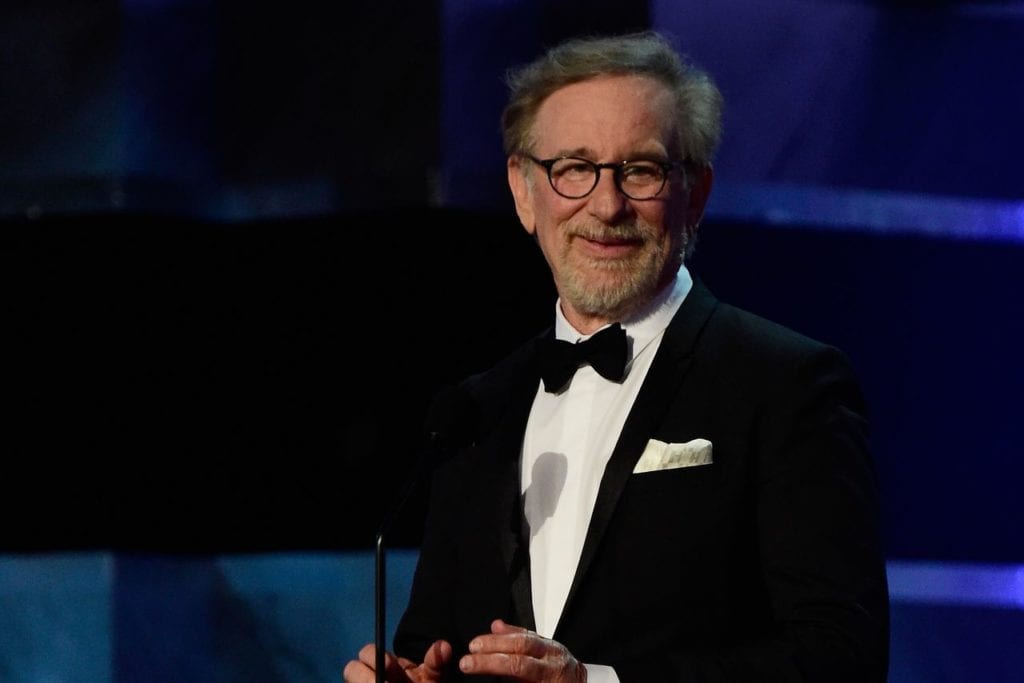 Spielberg's next major hit was the Indiana Jones adventure film series which he made in collaboration with Star Wars creator George Lucas. The first installment Raiders of the Lost Ark (1981) grossed $389.9 million to become the highest-grossing film of the year. He produced and directed the hit science fiction movie E.T. the Extra-Terrestrial (1982) which became the highest-grossing movie of all time.
Some of his other successful and notable works which helped boost his $3.7 billion financial strength include Poltergeist (1982 ), The Twilight Zone (1983), The Color Purple (1985) which starred Oprah Winfrey, Hook (1991), and Jurassic Park (1993) which grossed over $915 million to become his third highest-grossing movie of all time.
All of Spielberg's works have grossed not less than $9 billion at the worldwide box office. The legendary billionaire filmmaker is entitled to a cut of every ticket sold at the Universal theme park. He has won 3 Academy Awards and received many other nominations. He has a star on the Hollywood Walk of Fame and on the Science Fiction Hall of Fame.
Taking about his house, Spielberg has one of the notable mansions in the world. His residence is located on the edge of a saltwater pond on a six-acre field in East Hampton, New York. The multibillion-dollar producer bought the luxury Pacific Palisades property from singer and songwriter Bobby Vinton in 1985. Speaking on why he decided to buy the mansion, Spielberg explained that he was not just moved by the beauty of the place but by the history of the house as well and how most well-recognized individuals like David Selznick, Cary Grant, and Barbara Hutton resided on the property.
Apart from that, the producer also owns a 7,000 square feet mansion in Malibu. The Oceanfront property has seven bedrooms and ten bathrooms. However, the director recently sold the property for over $26 million. He originally bought the estate, which included two different parcels of land, back in 1989 for $6.5 million.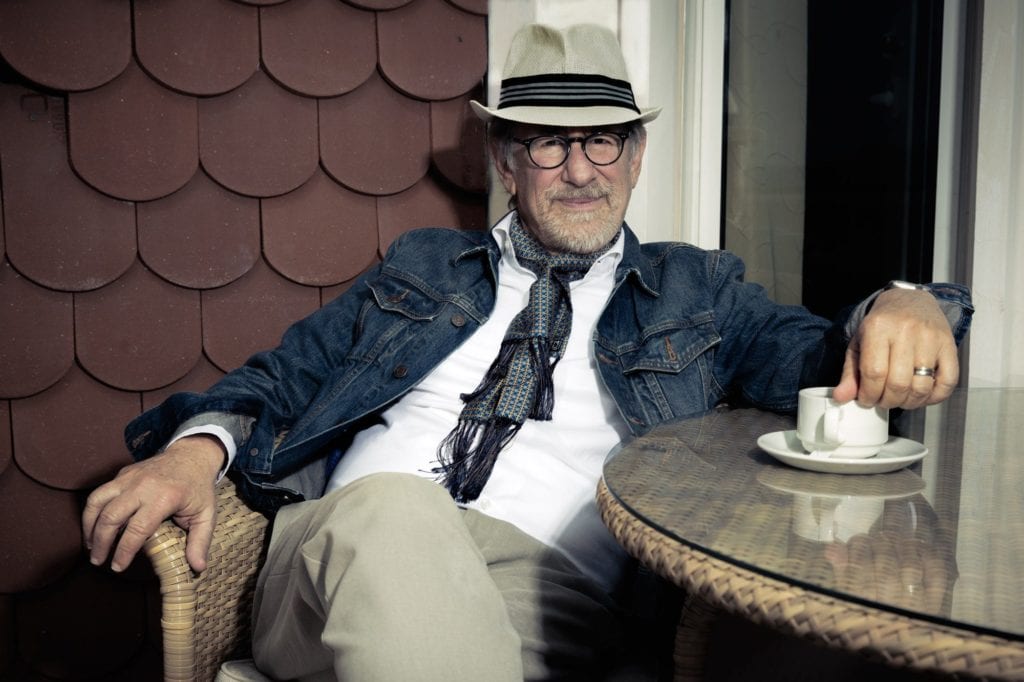 Things To Know About Steven Spielberg's Wife And Children
The award-winning film director sure has a love life. He has been married twice. His first was with an American film and stage actress, Amy Davis Irving. The two met in 1976 and lived together for about four years but while they were still together, actress Amy Davis never wanted to be recognized as Steven's girlfriend neither does she want her successes to be attached in any way to him, hence, their breakup in 1979.
However, the two reconciled a few years later and in 1985 they were married and had a son named Max Samuel. Meanwhile, the feud between Steven and Amy never died down and it cumulated in their final breakup in 1989.
Not deterred by his costly divorce with actress Amy Davis Irving, Steven moved on with his life, developing a relationship with another actress, Kate Capshaw whom he met when she was cast in Indiana Jones and the Temple of Doom. The couple met in 1988 and they dated for about three years before they finally tied a knot on October 12, 1991.
More Details on Steven Spielberg's Family Members
Amy Davis Irving – Former Spouse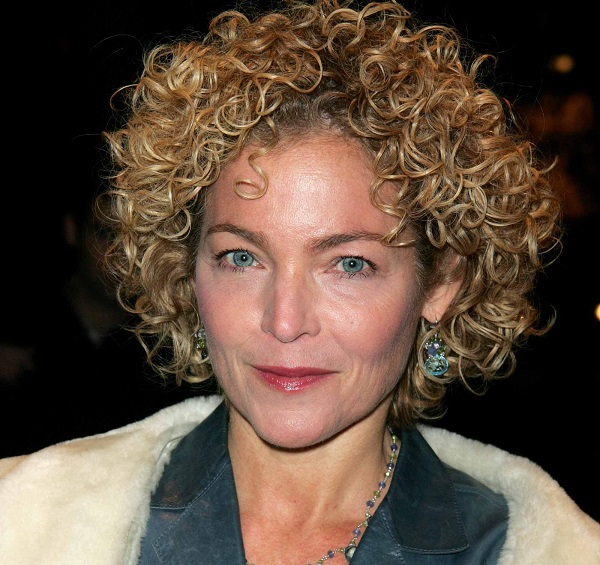 Amy Davis Irving was the first wife of Steven Spielberg. She was born in Palo Alto, California on September 10, 1953. Her career as an actress may not have come as a surprise to so many as her parents – Jules Irving and Priscilla Pointer – were actors themselves. She made her acting (Broadway) debut at the age of 13 when her family moved to New York with an appearance in the 1960s TV series The Country Wife. After studying at the San Francisco's American Conservatory Theater and at the London Academy of Music and Dramatic Art, Amy went on to have a blistering acting career in theater, film, and television which earned her two Golden Globe Award nominations, one Academy Award nomination, and an Obie Award in 1988.
While Amy Irving met and began dating Steven Spielberg in 1976 before they got married in 1985, the couple broke up in 1980 (four years into their relationship) and she dated another Hollywood actor, Willie Nelson in that time. Following a 5-year separation, Amy and Steven reconciled and got hitched in 1985 before finally getting divorced – four years later – in 1989. Her marriage to the iconic director, however, produced a son, Max Samuel Spielberg.
Armed with her $100 million divorce settlement from Steven Spielberg, the American actress moved on quickly with film director, Bruno Barreto who she eventually, married in 1996 (although they started dating in 1990). Their marriage which also ended in 2005 produced a son – Gabriel Davis (b. May 4, 1990). In 2007, Amy Irving got hitched a third time when she married Kenneth Bowser Jr.
Kathleen Sue Spielberg – Current Spouse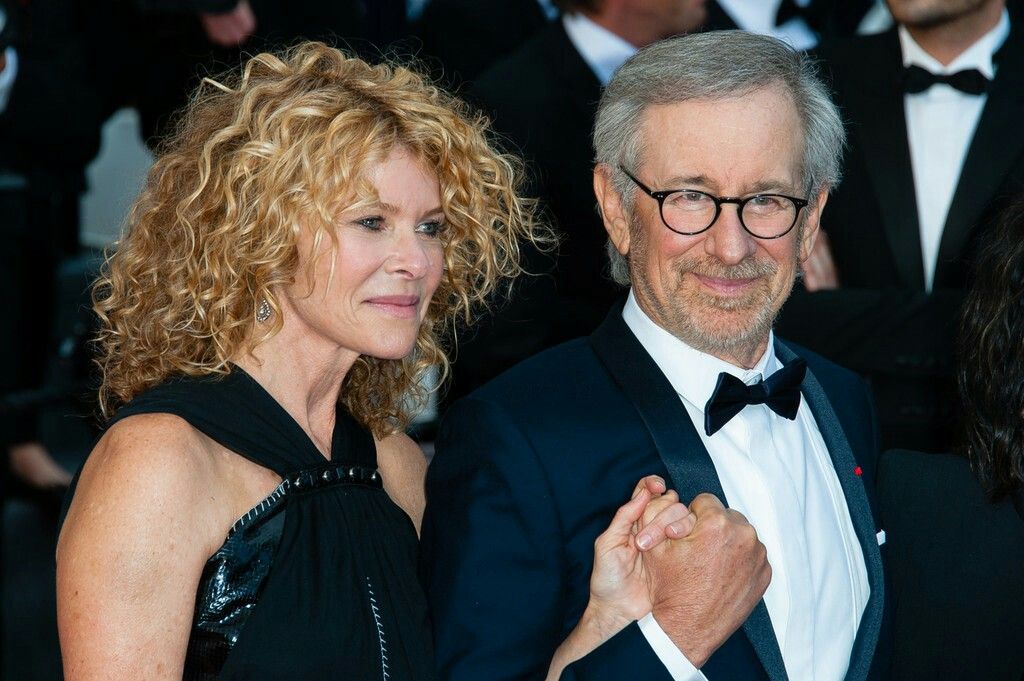 Kate Capshaw is a former actress who married Steven Spielberg after his marriage to Amy Irving ended. She was born in Fort Worth, Texas, as Kathleen Sue Nail to Beverley Sue and Edwin Leon Nail – her parents. Her father, Edwin, worked in the Aviation industry while her mother, Beverley, was a beautician and also a travel agent. At age 5, her family moved to St. Louis, Missouri where she attended Hazelwood Central High School (formerly Hazelwood Senior High) in 1972. She proceeded to the University of Missouri, where she majored in Education as a member of Alpha Delta Pi.
The former actress would begin her career as a Special Education teacher as she taught in schools such as the Southern Boone County High School in Ashland, Missouri, and the Rock Bridge High School in Columbia, Missouri, however, Kate Capshaw's career as an actress is what she is now popular for. She has appeared in several Hollywood productions including some which were directed by her husband. Indiana Jones and the Temple of Doom (1984), Best Defense (1984), SpaceCamp (1986), The Quick and the Dead (1987), Private Affairs (1988), Love at Large (1990), Love Affair (1994), The Locust (1997), The Love Letter (1999), etc, are some of the works she is known for, however, she is most famous for her role in the 1984 Indiana Jones and the Temple of Doom where she played the character of Willie Scott, a nightclub singer.
Like her husband, Kate Capshaw was formerly married to Robert Capshaw from 1976 to 1980 and the marriage produced a daughter named Jessica Capshaw who followed in her mothers' footsteps to become an actress. Kate married Spielberg on October 12, 1991, and they have three children together and adopted the other two.
Meet The Offsprings of the Spielberg's Dynasty
Jessica Capshaw, 47
Jessica Capshaw is Kate Capshaw's daughter with her first husband, Robert Capshaw, which makes her Steven Spielberg's stepdaughter. She was born on August 9, 1976, and is famously known for her role in the medical TV drama Grey's Anatomy as a pediatric surgeon, Dr. Arizona Robbins, and on the legal TV drama The Practice as Jamie Stringer. She is a wife and mother having married entrepreneur Christopher Gavigan (who alongside Jessica Alba co-founded The Honest Company) in 2004 – a marriage that has produced a son and three daughters namely Luke Hudson, Poppy James, Eve Augusta, and Josephine Kate.
Max Spielberg, 38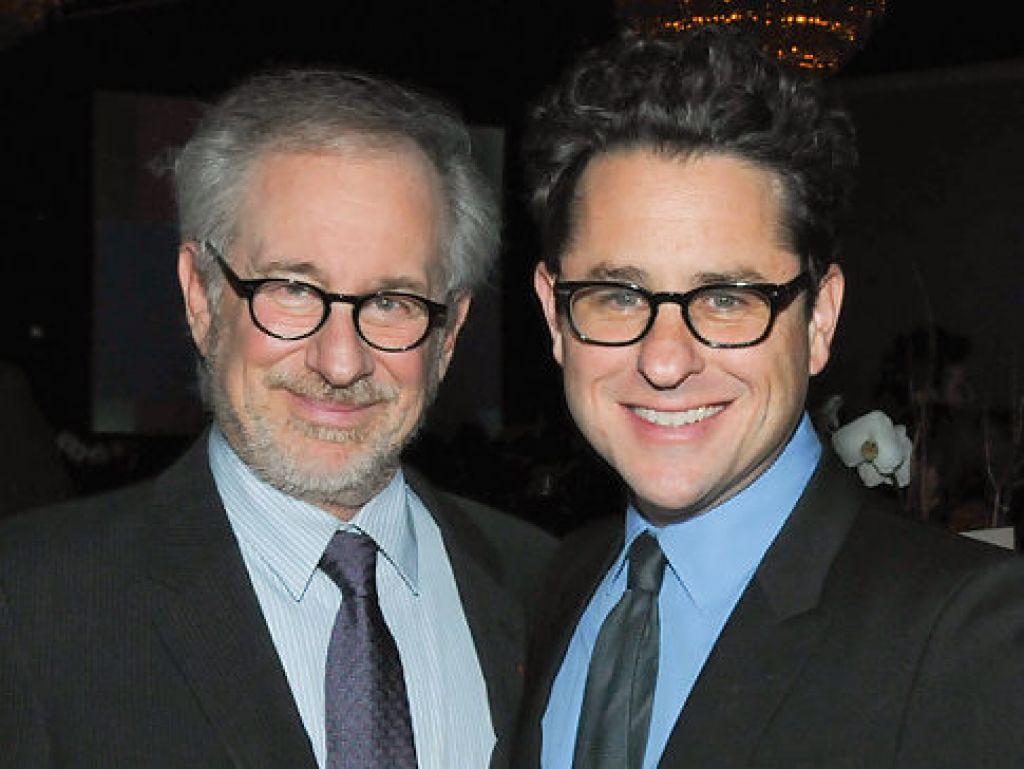 Max Spielberg is Steven Spielberg's son with his first wife, Amy Irving. Born Max Samuel Spielberg on June 13, 1985, he has followed his parents' footprints by pursuing a career in Hollywood (both as an actor and director) and has worked on projects such as Jurassic Park: Trespasser (1998), The Rage: Carrie 2 (1999) and Snap Shot (2002). Like his half-sister, Max is married to Valerie Spielberg, who is a beauty blogger.
Theo Spielberg, 35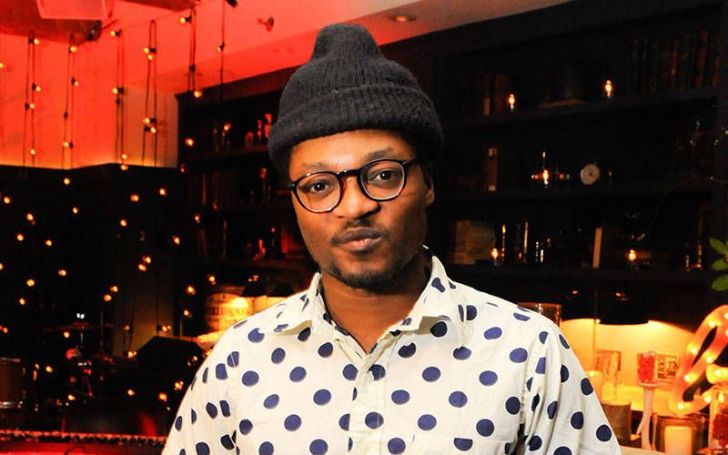 Though not his biological child nor initially adopted by him, Steven Spielberg adopted Theo Spielberg after he got married to his current wife, Kate Capshaw. Born in 1988, Theo Spielberg was initially adopted by Kate while she was married to her former spouse, Robert Capshaw. It is not surprising that he has pursued a career in entertainment with appearances in shows like Saturday Night Live (SNL).
His talents in entertainment also extend to music where he has performed with his sister, Sasha Spielberg at South by Southwest in 2013 with the Wardell band –  an indie folk-rock band which they formed in 2010. They are signed under Jay-Z's Roc Nation.
Sasha Spielberg, 33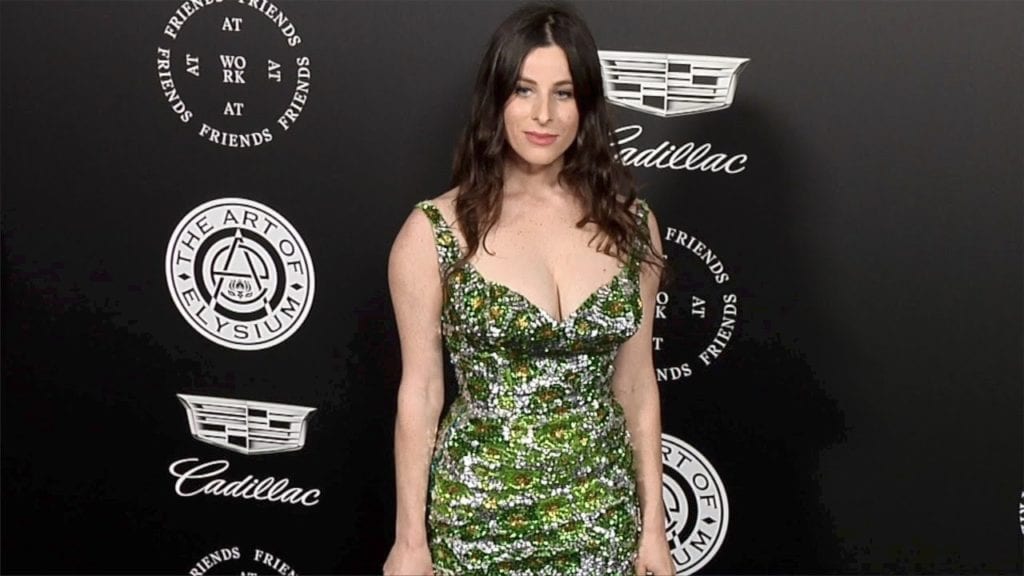 Sasha Rebecca Spielberg is an actress and singer, born on May 14, 1990, in Los Angeles, California as the first offspring of the marriage between Steven Spielberg and Kate Capshaw. As an actress, Buzzy Lee (as she is known on stage) has featured in several movies directed by her father (including others) such as The Terminal (2004), The Company Men (2010), Before I Sleep (2013), The Post (2017), and In a Relationship (2018). She is also the second half of the indie-folk duo, Wardell – with the other half being her brother, Theo.
Sawyer Spielberg, 31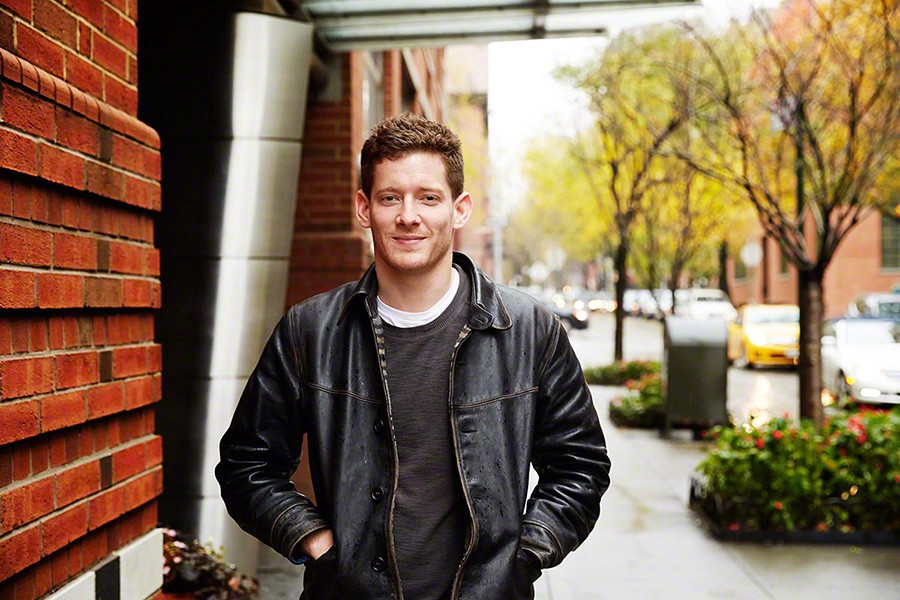 Also born in Los Angeles, California, on March 10, 1992, Sawyer Avery Spielberg is the second child of Steven Spielberg and Kate Capshaw. Following his parents' lead to pursue a career in Hollywood, he graduated from the Atlantic Theater Company in New York where studied acting. He appeared in the 2020 horror film, Honeydew alongside Malin Barr.
Mikaela George, 27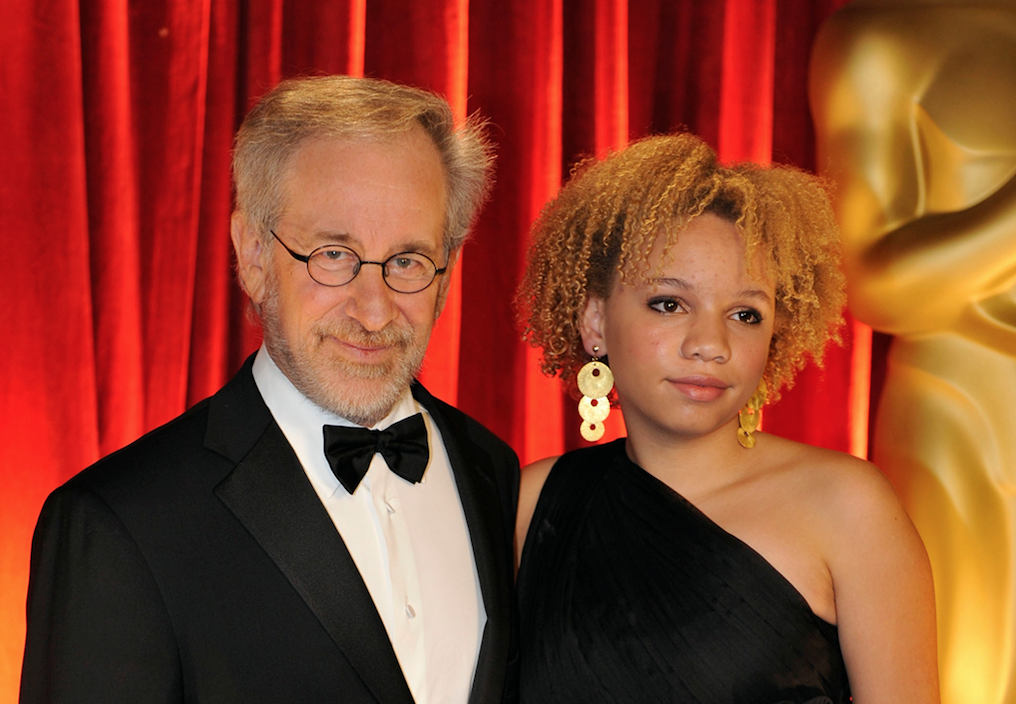 Mikaela George Spielberg was adopted by Steven and Kate which makes her their second adopted child. She was born on February 28, 1996, and has been in the news for choosing a career as a porn star. Surprising as it may seem, her parents are in support of her chosen career. Mikaela is also engaged to 54-year-old Chuck Pankow – who is a former American professional dart player – and they have been in the news after Mikaela was arrested for violent conduct against her fiancé.
Destry Spielberg, 27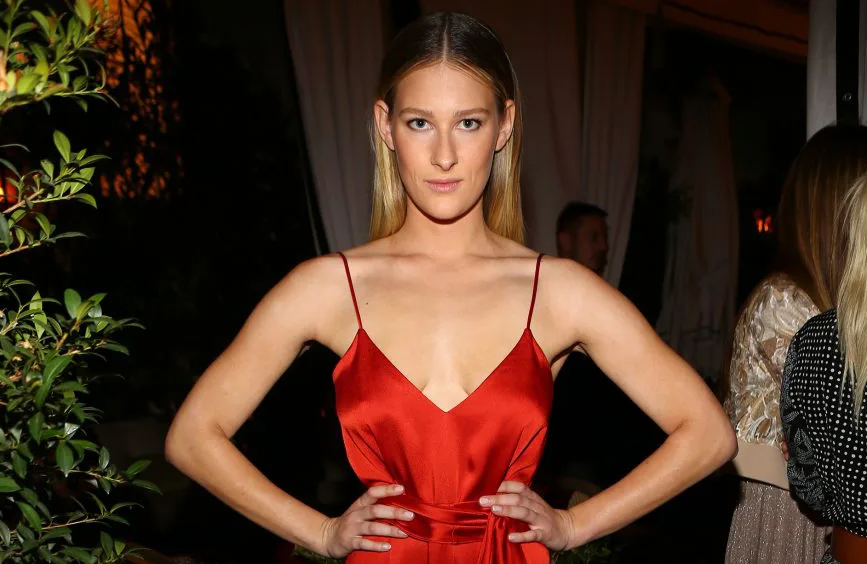 The last offspring of Steven Spielberg's dynasty is Destry Allyn Spielberg. She is the last child of Steven Spielberg and Kate Capshaw and was born December 1, 1996. As is the case with her older siblings, she has opted for a career in the entertainment industry as an actress and model. As an actress, her movie credits include Mass Hysteria (2020) where she appeared as Triss. Destry Spielberg is also a model and is signed under DT Model Management.
In July 2020, the actress cum model took to Instagram to announce her engagement to Genc Le Grand, a Hollywood actor from Switzerland.
Profile Summary
First Name:
Steven


Last Name:
Spielberg
Also Known As:

N/A
Sex/Gender:

Male
Profession:

Film director, producer, and screenwriter
Famous For:
Being among the founding pioneers of the New Hollywood era and one of the most popular directors and producers in the history of film.
Colleges/Universities Attended:

California State University, Long Beach
Educational Qualifications:

Awarded honorary degree by USC in 1994 and B.A. degree in film production and electronic arts (2002)
Religion:

Judaism
Birthday & Zodiac

Age/Date of Birth:

December 18, 1946
Zodiac Sign:
Sagittarius
Birth Place:

Cincinnati, Ohio, United States
Nationality:
American
Ethnicity/Race:

White


Country of Residence:

USA
Physical Attributes

Height:

5 ft 7½ in or 172 cm
Weight:

90 kg or 198 pounds
Eye Colour:

Blue
Hair Color:

Dark Brown
Other Body Measurements:

N/A
Relationships

Marital Status:

Married
Spouse/Partner:

Amy Irving (m. 1985; div. 1989), Kate Capshaw (m. 1991)
Family and Relatives

Father:

Arnold Spielberg
Mother:
Leah Adler
Children:

Jessica Capshaw (born August 9, 1976) , Max Samuel Spielberg (born June 13, 1985), Theo Spielberg (adopted son born August 21, 1988), Sasha Rebecca Spielberg (born May 14, 1990), Sawyer Avery Spielberg (born March 10, 1992, Los Angeles), Mikaela George (adopted son born February 28, 1996), Destry Allyn Spielberg (born December 1, 1996)
Siblings:
Anne Spielberg (Sister)
Other Relatives:

N/A
Net Worth
Estimated Net Worth:

Between $3.6 billion - $6.13 billion
Salary:
N/A
Source of Wealth:

His films, sale of dreamworks animations, consulting,