Steven Spielberg is an American movie director, producer, screenwriter, and editor. The award-winning filmmaker and highest-grossing director of all time has a personal net worth estimated at $3.7 billion and earns between $100 million and $150 million annually.
Steven Spielberg Net Worth: How He Started
Born Steven Allan Spielberg on December 18, 1946 in Cincinnati, Ohio, a teenage Steven Spielberg already knew what he wanted out of life. His mother was a convert pianist and a restaurateur while his father was an electrical engineer who developed computers. Steve's parents moved often and as a result he spent parts of his early life in Haddon Township, New Jersey, Phoenix, Arizona and later Saratoga, California.
Steve began making adventure films at the age of 12 with the help of his 8 mm camera. His first movie was a a 9-minute-long film titled "The Last Gunfight". He continued making films throughout his three years at Arcadia High School, Arizona and often incorporated his school mates as actors. At the age of 13, he made a 40-minute war film titled "Escape to Nowhere" which won him a prize. The prize inspired Steven to become prolific in making films.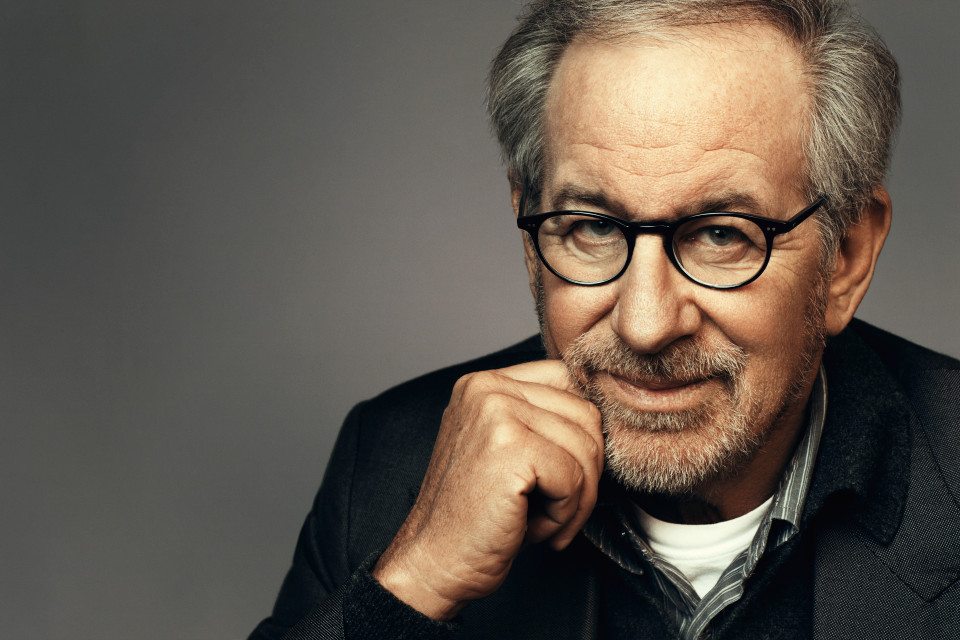 His first ever independent film made from $500 partly gotten from his father was a 140-minute long adventure titled "Firelight". Steven was 16 at the time. The movie was aired at the local cinema and earned profits enough to recover the production cost. Firelight would later inspire his box office hit "Close Encounters of the Third Kind" (1977).
The Spielberg family after spending 3 years in Arizona moved to Saratoga, California where Steven attended and graduated from Saratoga High School in 1965. However, while in school his parents divorced. Steven moved to Los Angeles upon graduation to pursue a career in film making.
Steven's application to study at the University of Southern California School of Theater, Film, and Television was rejected thrice because of his C grade. He later studied English at the California State University, Long Beach, graduating in 2002 after dropping out somewhere in between.
Steven Spielberg Net Worth: Breakthrough
While a student at California State University, Steven took up an unpaid intern job at the editing department of the famed Universal Studios which would later bring him a 7-year directing contract making him one of the youngest directors in a long term deal with major Hollywood studio. The contract came after Spielberg impressed the studio's vice president Sidney Sheinberg with his writing and directorial prowess in the 26 minute 35 mm short film Amblin' (1968) which won numerous awards.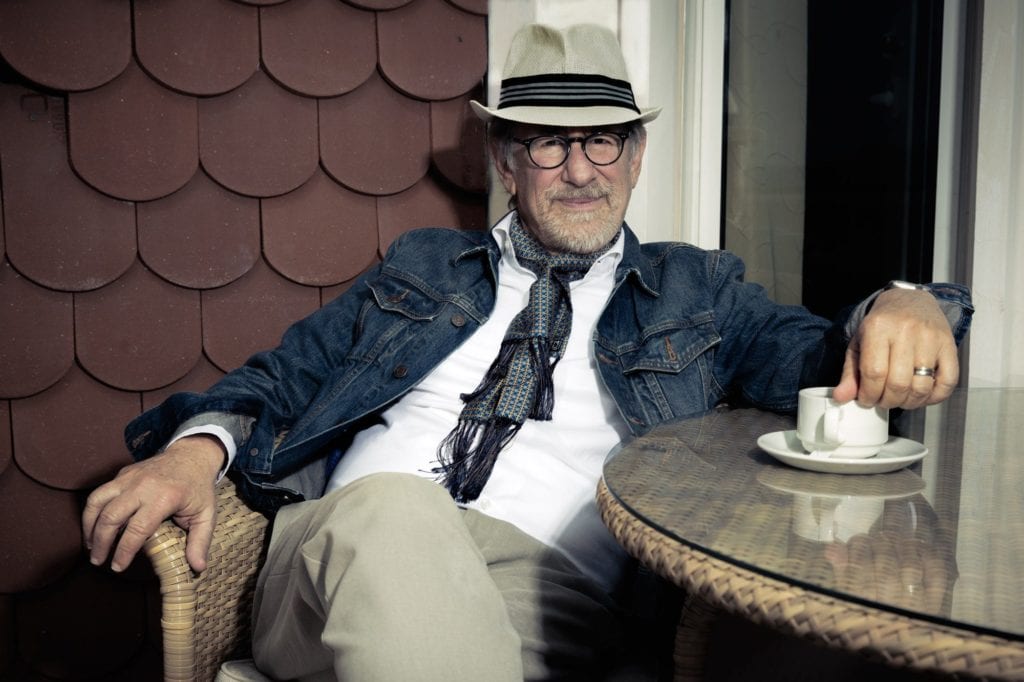 Steven Spielberg Net Worth: Professional Career And Continued Success
Spielberg started his contract with Universal studios directing episodes for TV shows. The success of his work earned him another contract to produce 4 TV-films which included "Duel" (1971), and horror move "Something Evil" (1972). Spielberg's first theatrical release was "The Sugarland Express" (1974) which although critically raved performed moderately at the box office.
Spielberg's biggest break which established him as a household name, gained him worldwide recognition as well as the millionaire status was his directorial role in 1975 thriller-horror film "Jaws". The movie became a massive commercial hit, setting domestic box office records and grossing over $470 million in the global box office. Jaws also won three Academy awards for editing, sound and original score.
Spielberg partnered with actor Richard Dreyfuss to write and direct 1977 movie about UFO's titled "Close Encounters of the Third Kind". The movie was an enormous hit both critically and commercially. It earned Steven his first Academy Award nomination for Best Director and won 2 Oscars for Cinematography and Sounds Effects.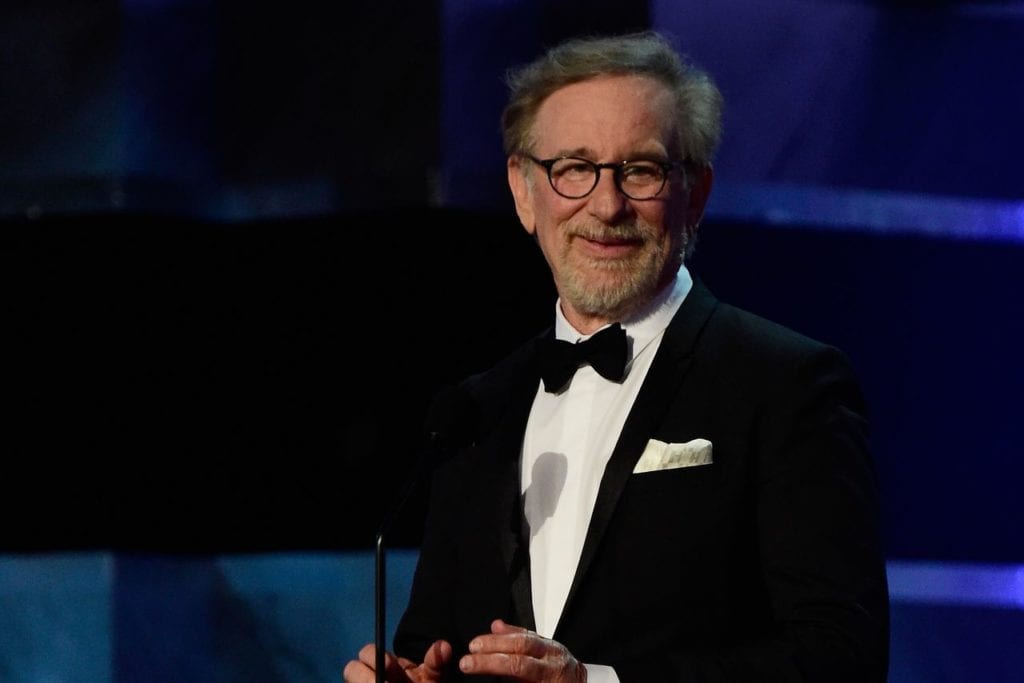 Spielberg's next major hit was the Indiana Jones adventure film series which he made in collaboration with Star Wars creator George Lucas. The first installment "Raiders of the Lost Ark" (1981) grossed $389.9 million to become the highest grossing film of the year. Spielberg produced and directed hit science fiction movie "E.T. the Extra-Terrestrial" (1982) which became the highest grossing movie of all time.
Some of his other successful and notable works include "Poltergeist" (1982 ), "The Twilight Zone" (1983), "The Color Purple" (1985) which starred Oprah Winfrey, "Hook" (1991) and "Jurassic Park" (1993) which grossed over $915 million to become his third highest grossing movie of all time.
All of Spielberg's works have grossed not less than $9 billion at the worldwide box office. The legendary billionaire film maker is entitled to a cut of every ticket sold at the Universal theme park. He has won 3 Academy Awards, and received many other nominations. He has a star on the Hollywood Walk of Fame and on the Science Fiction Hall of Fame.
Steven Spielberg Net Worth: DreamWorks
Together with Jeffrey Katzenberg and David Geffen, Steven Spielberg founded film production company DreamWorks SKG in 1994. He began releasing films under the studio in 1997. The studio's first big release was World War II film "Saving Private Ryan" starring Tom Hanks. 10 of the many films produced by the studio have grossed over $100 million. They first sold the studio to Viacom- owners of Paramount Pictures in 2006 but terminated partnership with them in 2008 when they entered into a $1.5 billion deal with India's Reliance ADA Group. The studio which is headquartered at Universal City California is in a distributing deal with Universal Pictures. It has produced numerous hit TV series including "Extant" and "Under The Dome".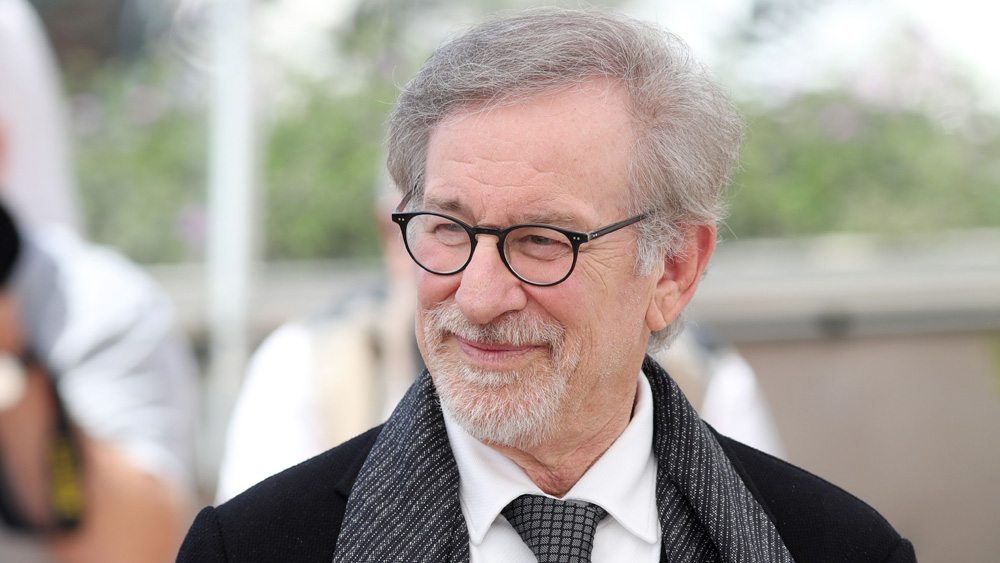 The studio's animation arm known as DreamWorks Animation SKG was formed and taken public in 2004 with Jeffrey Katzenberg as the CEO. The studio has created successful franchises like "Shrek:, "Madagascar", "How to Train Your Dragon", "Kung Fu Panda", "The Croods" and "Monsters vs. Aliens". Its over 30 feature films have grossed over $13.5 billion worldwide.
In August 2016, DreamWorks Animation was acquired by Comcast the parent company of NBCUniversal in a $3.8 billion deal with Jeffrey Katzenberg as chairman of DreamWorks New Media. While the sale boosted former billionaire Katzenberg's net worth to $880 million, it didn't have any direct effect on Spielberg's who although on the board focuses more on the live-action based DreamWorks SKG.
CONCLUSION
Steven Spielberg continues to make movies often revisiting his past works. His 2015 version of Jurassic World grossed $1.7 billion to become the second-highest grossing movie of the year behind George Lucas' "Star Wars". Spielberg's net worth of $3.7 billion makes him the third richest film maker in the world behind Arnon Milchan and George Lucas.
See Also: Tyler Perry Net Worth