Martin Lawrence is a German-born American comedian, actor, director, producer and musician with a net worth of $110 million.
Martin Lawrence Net Worth: Brief History
Martin Lawrence was born on April 16, 1965 in Frankfurt, West Germany. At the time of his birth, his Black American parents were serving the US military in Germany. At teenage years, Martin found huge success as a boxer and became a Mid-Atlantic Golden Gloves boxing contender in high school. Martin had wanted take his boxing professional but changed his mind after suffering a broken eye injury.
Martin Lawrence Net Worth: Comedy And Movie Career
Martin started out at the legendary The Improv, New York City which has also served as the starting point for comedians like Jay Leno, Bill Cosby and Joan Rivers. After emerging as runners-up on Star Search, his performance attracted Columbia Pictures Television who gave him his first acting role in situation comedy "What's Happening Now!!"
Martin took up a number of other minor roles before getting his breakthrough as Cee in 1989 comedy-drama "Do the Right Thing". His Hollywood prominence increased with movies such as House Party (1990), Talkin' Dirty After Dark (1991) and Boomerang (1992) alongside Eddie Murphy. Between movies, Martin was selected by Def Jam boss Russell Simons as host of TV show Def Comedy Jam on HBO, the same TV show whom comedians including Dave Chappelle and Chris Tucker owe their prominence.
With the mainstream success he gained with Def Comedy Jam, Lawrence further attained star status with his eponymous hit series "Martin" which aired for 5 years from 1992 to 1997 on Fox TV. He was also a host on SNL but was banned after making extremely lewd remarks on the female genitalia. Later, many speculated his actions were as a result of a medical condition.
After his stint with SNL, Lawrence starred in a number of box office hits including Nothing to Lose (1997), Blue Streak (1999), Big Momma's House (2000) and its sequels, as well as Bad Boys (alongside Will Smith)and its sequels.
Some of his recent works include; College Road Trip (2008), and Death at a Funeral (2010) as well as a third sequel to Bad Boys.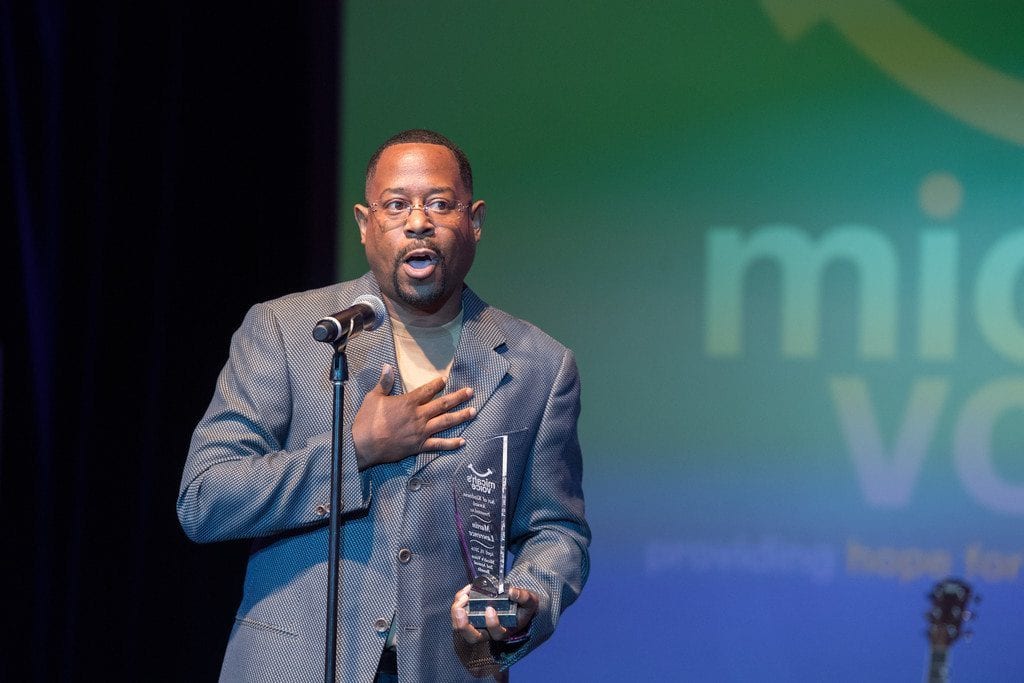 Lawrence's awards include but are not limited to 2 NAACP Image Award for Martin, 1 BET Comedy Award and numerous nominations.
Private Life
Lawrence owns a farm close to Purcellville, Virginia. In 2013, he listed his swanky 15,000 sq ft 7 bedroom house in Beverly Hills for $26.5 million after it failed to find a tenant for $200,000 per month. According to the listing the home includes multiple fireplaces, high ceilings decorated with chandeliers, floor-to-ceiling windows, a pool and more.
Martin Lawrence has three daughters from two different women. His first wife  Patricia Southall former Miss Virginia USA birthed the first in January, 1996. His marriage to TV personality Shamicka Gibbs produced two other daughters. Lawrence divorced from Shamicka who has a personal net worth of $5 million in 2012.
See Also: Charlie Sheen Net Worth