Raven Symone is an American actress, comedian, singer, songwriter, dancer, TV host and producer.
She was born Raven-Symoné Christina Pearman on December 10, 1985, in Atlanta, Georgia. While still a baby, Raven found her passion in the entertainment world.
Suffice it to say that Raven has grown up in our screens. At the age of 2, she began appearing in advertisements for top brands like Jell-O, Ritz Crackers, Cool Whip and Fisher-Price – thanks to her pact with New York's Ford Models.
At the age of 3 she moved to New York and auditioned for Bill Cosby's movie "Ghost Dad" despite an impressive performance at the auditions, she didn't get a role for the movie as she was considered too young. However, Cosby was so fascinated by her that he got her a role on his "The Cosby Show". Raven played the role of Olivia Kendall, Dr Cliff Huxtable's (played by Cosby) step-granddaughter.
She made her debut in 1988 on the show's 6th season and continued to portray her role till the show's final season in 1992.
More Hollywood Successes
Raven's performance on The Cosby Show opened the floodgates of roles to her. A year after the show ended, she was selected to star as young Halle Berry's character in the movie "Queen: The Story of an American Family". The same year, Raven earned a role in another TV show "Hangin' with Mr Cooper" debuting in the second season and reprising her role until its end season in 1997.
While on the TV show, Raven transitioned into movie roles making her debut in 1994 movie "The Little Rascals" which grossed almost $70 million at the box office. Raven got her first major movie role in 1998 family movie " Dr Dolittle" she portrayed the daughter to the titular Eddie Murphy-played character. Raven went on to reprise her role in the 2001 sequel which grossed $177 million worldwide.
Big Break With "That's So Raven"
While Raven was earning above average amounts from her TV show and movie roles, her acting/movie career received a thrust in 2002 when she successfully auditioned for a role on Disney's "Absolutely Psychic" series. Raven was later given the lead role Raven Baxter and the series title was changed to "That's So Raven". That's So Raven became a major hit for Disney after receiving groundbreaking reviews for its first premiere in 2003. It ran for 100 episodes until its end in 2007 becoming Disney's longest-running series.
Career Earnings
The success of the series also brought to the limelight Disney starlets like Selena Gomez and Miley Cyrus. There were also merchandise and other franchise for the series including a video game which all brought in total revenue of $400 million.
Following this success, an article in Ebony Magazine dubbed Raven as the "$400 million-girl" leading many to speculate her net worth was $400 million. However, on the contrary, the money was only Disney's revenue and had nothing to do with her personal net worth. Though Raven was entitled to about 20 – 30% of its profits which would bring her own take home to around $20 million.
In the first season of That's So Raven, Raven earned $20,000 per episode which increased to $35,000 per episode in 2003.
Raven appeared on other Disney shows and made for TV movies including "Cheetah Girls" 1&2, "Tinker Bell" and voicing a role on animated series "Kim Possible". As the actress grew, she transitioned into more mature and dramatic roles. Some of her noteworthy movies include "For One Night", "College Road Trip", which grossed $60 million worldwide, "Revenge of the Bridesmaids" and more.
Her financial standing is currently estimated at $55 million.
Music Career
In 1993, a year after the end of The Cosby Show, Raven launched her music career releasing her debut album "Here's to New Dreams" which produced the Billboard charted single "That's What Little Girls Are Made Of". Turning her focus to her acting career, Raven returned to music in 1999 with her sophomore studio album "Undeniable".
The star capitalized on her breakthrough with Disney series "That's So Raven" when she released her third studio album "This is My Time" (2004). The album became her best-selling album reaching #51 on Billboard 200. During her time with "That's So Raven", she also took part in 4 Disney soundtracks which received at least gold certification from the RIAA. At the end of the show in 2007, Raven had sold over 300,000 copies of her albums in the US. She has earned over $5.2 million from the sales of her albums and soundtracks.
Raven has continued to be active in her TV and movie careers. However, she retired briefly in 2012 to study fine arts at Academy of Art University and made the return to TV in 2015. She had a guest role in Fox's "Empire" and appeared in roles on Disney's "K.C. Undercover" and ABC's "Black-ish". Raven has been one of the hosts on ABC talk show "The View" since 2015.
Is Raven Symone Gay Or Lesbian and Does She Have A Girlfriend?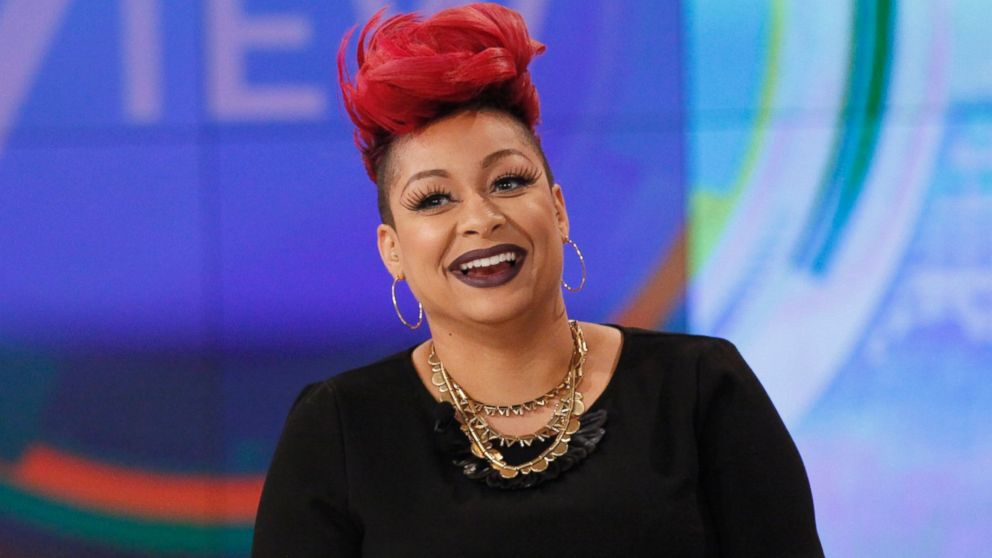 With regards to her sexual orientation, Raven Symone first subtly announced she was gay when in August 2013, she expressed her support for the overturning of the anti-same-sex marriage act.
Speaking in an interview with Oprah Winfrey in October 2014, The Cosby Show star sincerely talked about her sexuality, revealing that she was in an "amazing, happy relationship" with her partner, who is a woman.
After the interview, Raven-Symone unofficially introduced her girlfriend, AzMarie Livingston. The pair were seen together in public on several occasions. Their relationship hit the rock after about three years of dating and on October 20, 2015, Raven announced that they've parted ways.
However, in June 2016, AzMarie posted a picture on Instagram which showed her cosied up with her ex-girlfriend, Raven at Xscape Puerto Rico, an LGBT arts and film festival for the LGBT community.
This sparked off rumours that the couple might be giving their love another chance. It nevertheless, turned out not to be the case as reports emerged just the next month that the actress was seen at popular Los Angeles gay bar, Mickey's, with "a new mystery gal pal" whom she was spotted "kissing and caressing". Raven even reportedly told onlookers that she has never been more in love her whole life.
Does She Have Kids or Husband and Who Are Her Parents?
Raven Symone is single and living her life. In 2009, many media outlets claimed that she was pregnant. Even though the information was never confirmed by the star actress, reports further emerged that the baby was fathered by an American actor, Jussie Smollett, whom the former Hangin' With Mr. Cooper star recently broke up with at the time.
The stories got to an all-time high with the news that Raven had been delivered of a baby girl named Lilliana Pearman, in an Atlanta hospital. But that turned out to be all framed up! Raven's rep. dispelled the rumours saying the actress was never pregnant.
This talented entertainer was born to Lydia (Gaulden) and Christopher Pearman. They have been very supportive of her career.