| Age/Date of Birth: | December 10, 1985 |
| --- | --- |
| Height: | 5 ft 2 in or 157 cm |
| Ethnicity/Race: | African American/Black |
| Nationality: | American |
| Net Worth: | $55 million |
| Wife or Girlfriend: | Miranda Pearman-Maday (m. 2020) |
| Parents: | Christopher B. Pearman and Lydia (née Gaulden) |
Raven Symone is an American actress, comedian, singer, songwriter, dancer, TV host and producer.
She was born Raven-Symoné Christina Pearman on December 10, 1985, in Atlanta, Georgia. While still a baby, Raven found her passion in the entertainment world. Suffice it to say that Raven has grown up on our screens. At the age of 2, she began appearing in advertisements for top brands like Jell-O, Ritz Crackers, Cool Whip, and Fisher-Price – thanks to her pact with New York's Ford Models.
At the age of 3 she moved to New York and auditioned for Bill Cosby's movie "Ghost Dad" despite an impressive performance at the auditions, she didn't get a role for the movie as she was considered too young. However, Cosby was so fascinated by her that he got her a role on his "The Cosby Show". Raven played the role of Olivia Kendall, Dr Cliff Huxtable's (played by Cosby) step-granddaughter.
She made her debut in 1988 on the show's 6th season and continued to portray her role till the show's final season in 1992.
More Hollywood Successes
Raven's performance on The Cosby Show opened the floodgates of roles to her. A year after the show ended, she was selected to star as young Halle Berry's character in the movie "Queen: The Story of an American Family". The same year, Raven earned a role in another TV show "Hangin' with Mr. Cooper" debuting in the second season and reprising her role until its end season in 1997.
While on the TV show, Raven transitioned into movie roles making her debut in the 1994 movie "The Little Rascals" which grossed almost $70 million at the box office. Raven got her first major movie role in the 1998 family movie "Dr. Dolittle" where she portrayed the daughter of the titular Eddie Murphy-played character. Raven went on to reprise her role in the 2001 sequel which grossed $177 million worldwide.
Big Break With "That's So Raven"
While Raven was earning above average amounts from her TV show and movie roles, her acting/movie career received a thrust in 2002 when she successfully auditioned for a role on Disney's "Absolutely Psychic" series. Raven was later given the lead role Raven Baxter and the series title was changed to "That's So Raven". That's So Raven became a major hit for Disney after receiving groundbreaking reviews for its first premiere in 2003. It ran for 100 episodes until its end in 2007 becoming Disney's longest-running series.
Interesting Details About Raven Symone's Sexuality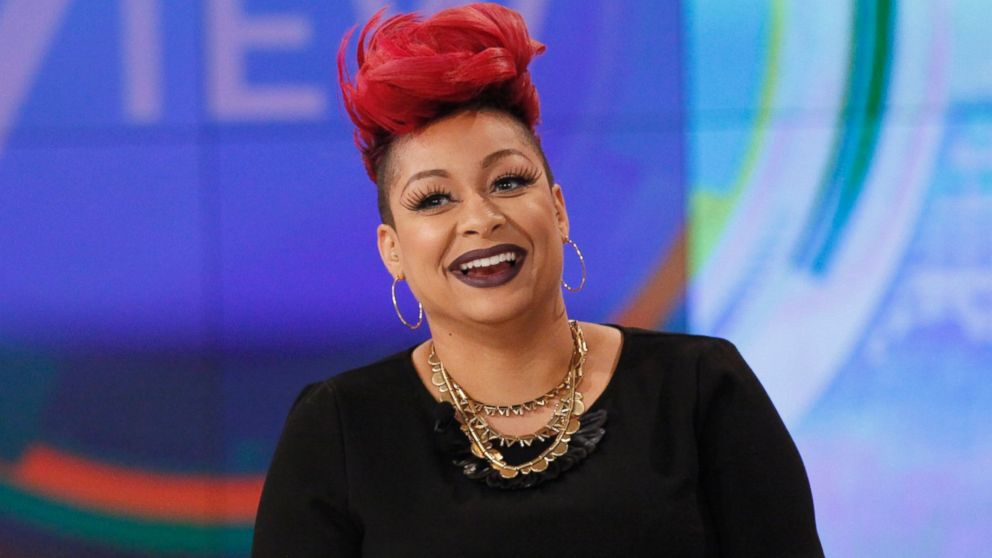 Following a lot of questions about Raven Symone's sexuality and who she was dating, the actress took to her Twitter page in May 2012 to state clearly that her sexual orientation was hers and the person she dates to know. However, she later subtly announced she was gay for the first time when in August 2013 she expressed her support for the overturning of the anti-same-sex marriage act in more states.
Speaking in a statement through her representatives, the actress expressed happiness that gay marriage was opening up around the country and was being accepted. She said, "I was excited to hear today that more states legalized gay marriage. I, however, am not currently getting married, but it is great to know I can now, should I wish to". Earlier on the 2nd of the same month, Symone tweeted:
I can finally get married! Yay government! So proud of you

— Raven-Symonè (@ravensymone) August 2, 2013
On the 5th of October 2014, the former child star appeared on the Oprah Winfrey show to talk about the tweet, which appeared to be her coming out. But sitting with Oprah, the Hollywood star, like most other celebrities, refused to accept any labels on her sexuality- that, indeed, she's post-gay.
She, however, conceded to Oprah Winfrey that she was in an "amazing, happy relationship" with her partner, who is a woman, but also insisted that she does not want to be labeled "gay". "I want to be labeled 'a human who loves humans'", she added. "I'm tired of being labeled…". Despite her firm affirmation of not subscribing to labels, the star referred to herself as a lesbian in a 2016 episode of "The View."
Also in 2016, she told Us Magazine that she was aware of her attraction to women early on, but she kind of pushed herself to open up her heart to look for boys. "I never thought I would come out because my personal life didn't matter. It was only what was supposed to be sold as the Raven-Symoné brand", she said.
With the passage of time, Raven has gotten more comfortable speaking out about her sexuality in order to help the younger population among her fan base, even though she herself felt uncomfortable in her own skin until she was in her late 20s. During a June 2019 interview with Variety, the That's So Raven and Cosby Show actress admitted that it was selfish of her to have kept her sexuality a secret for so long but, nevertheless, "I am very happy that I'm out if only to help someone else feel comfortable".
According to her, her coming out was about empowering that one person who she'll never see or meet who watches her shows with the confidence they need to be able to say "'Hey, guess what? I'm gay and if you can't accept me, it's okay because I see Raven pushing through.'"
She Has Dated A Couple Of People In The Past
Being a public figure, it is only natural that people would be interested in knowing about Raven's love life. So who has the actress been involved with in the past? Read on below to find out…
Raven Dated Azmarie Livingston for 3 Years
Full Name: Ashley Marie "AzMarie" Livingston
Date of Birth: December 28, 1986
Occupation: Fashion Model, Actress, Singer and DJ
Years Active: 2008–present
There were speculations in 2012 that Symone was romantically involved with America's Next Top Model: British Invasion contestant, AzMarie Livingston. But even though they appeared to be a couple Raven refused to confirm if the rumors were true, instead, she took to her Twitter page to say that, "I'm living my PERSONAL life the way I'm happiest. I'm not one, in my 25-year career to disclose who I'm dating, and I shall not start now . . "
After she unofficially came out as a lesbian in August 2013, Raven Symone attended Ludacris' Labor Day charity event, LudaDay Weekend Celebrity Pool Party in Atlanta on September 2nd, alongside her rumored lover AzMarie Livingston. The pair was seen together in public on several occasions afterward.
Unfortunately, their relationship hit the rock after about three years of dating with sources who spoke to Us Weekly alleging that it could have been as a result of the actress being unfaithful. On October 20, 2015, Raven announced that they've parted ways.
However, in June 2016, AzMarie posted a picture on Instagram which showed her cozied up with her ex-girlfriend, Raven, at Xscape Puerto Rico, an LGBT arts and film festival for the LGBT community. This sparked off rumors that the couple might be giving their love another chance.
It nevertheless, turned out not to be the case as reports emerged just the next month that the actress was seen at popular Los Angeles gay bar, Mickey's, with "a new mystery gal pal" whom she was spotted "kissing and caressing". Raven even reportedly told onlookers that she has never been more in love her whole life.
In 2016, Orlando Brown Revealed That He Was In A Romantic Relationship with Raven
Full Name: Orlando Brown
Date of Birth: December 4, 1987
Occupation: Actor, rapper, singer
Years active:  1995–present
Raven Symoné and Orlando Brown played best friends on Disney Channel's hit sitcom, That's So Raven from 2003 to 2007 and many thought that they were nothing more than just close friends during and after the show. However, Brown opened up about his real-life relationship with the singer in 2016 claiming that they were involved in an explicit sexual relationship. He made the revelation in the course of an interview with VladTV.
While Raven was yet to say anything about Brown's claim, he went on to confess to still having feelings for her and in May 2018, he shared a video of a giant new tattoo he got. The new ink, which covered a portion of his neck and chest, featured Symoné's face. Later in December 2018, the former child actor appeared on Dr. Phil show where he disclosed his intention to ask Raven to marry him, adding that "I have to find out a way to ask her. Right now, I'm just chilling".
The Actress Is Now Married To Miranda Pearman-Maday
While Orlando Brown was busy chilling, Raven Symone was living her life and enjoying love with her partner, Miranda Maday, a social media manager with Off the Menu, according to her profile on Linkedin. They eventually got married sometime in June 2020 with the former "The View" co-host announcing the good news on June 18.
She made the announcement on her Instagram, adding a picture of she and her new wife, Miranda Pearman-Maday with the caption, "I got married to a woman who understands me from trigger to joy, from breakfast to midnight snack, from stage to home," Symone captioned the photo. "I love you Mrs. Pearman-Maday! …!!! I's married NOW."
https://www.instagram.com/p/CBlPtkLD4F-/?utm_source=ig_embed
In the spirit of the celebration, Maday, who was dressed in white and a veil, also shared a photo of her and her wife on Instagram, smooching, and captioned it "8PM — my wife for life".
Judging by the pictures, the couple seemed to have tied the knot in an outdoor backyard ceremony and kept things small and private probably due to COVID-19. Sharing a photo of the location where the wedding took place, Raven Symone wrote, "Thank you to all those who helped and for those who understand why it was small during this time".
Until the couple's wedding pictures were posted on social media, their relationship remained a well-kept secret. Consequently, nothing is known about Maday except for the very little information on her Linkedin profile.
Does The Actress Have Kids? 
In 2009, many media outlets claimed that Raven Symone was pregnant. Even though the information was never confirmed by the star actress, reports further emerged that the baby was fathered by her alleged boyfriend, American actor Jussie Smollett, whom the former "Hangin' With Mr. Cooper" star allegedly broke up with at the time.
The stories got to an all-time high with the news that Raven had been delivered of a baby girl named Lilliana Pearman in an Atlanta hospital. But that turned out to be all framed up! Raven's rep. dispelled the rumors saying the actress was never pregnant.
Before then, there were rumors that the actress dated the Empire actor from 2007-2011. However, Raven later addressed the speculations in 2015, telling Billboard that they were nothing more than best friends and never had a romantic relationship.
Although the actress has no kids now, she has plans of becoming a mother in the future. She said so while responding to a question about her plans to start a family during an interview with Black Press USA. Raven explained that being in the entertainment industry from the time she was a child, she was pushed into growing up thinking about nothing else but her career. Additionally, she said, being within the LGBT community, it will take a bit more of a conscious effort for her to plan out motherhood, nevertheless, "It's definitely in my future".
Meet Her Parents
This talented entertainer is the daughter of Lydia (Gaulden) and Christopher Pearman. While her mother is a former systems analyst for the NCR Corporation, her father is a writer and the author of a book called Dream So Big. Although there's hardly any information about her parents in the public domain, there's no doubt that they have been very supportive of their daughter's career.
Lydia and Christopher believed that their little girl had what it takes to be a star at an early age. As her mother was quoted to have said on the actress's biography on her website, raven-symone.org, "Raven did everything early. In fact, she tried to sing before she could talk." She was bold for her age, had an out-there personality coupled with a spark for the Hollywood business. And in a bid to see their daughter become the star she was meant to be, her family moved to the Big Apple to increase her chances.
In 1996, Raven founded RayBlaze Records together with her father, who was her manager. Under the record, she signed a deal with Crash Records for the distribution of her second album, Undeniable.
In October 2015, Raven Symone was slammed on social media following a controversial comment she made on the ABC talk show, The View, saying that she would not hire anyone who bears a "ghetto" name. "I'm not about to hire you if your name is Watermelondrea. It's just not going to happen," the former child star said.
Her comment led to an uproar on social media and while she was being attacked, her father came to her defense in a Facebook post. Although he said he was not in agreement with what his daughter said, describing it as an "inexcusable gaffe," Mr. Pearman also made it clear that his daughter "has her own opinions, right or wrong, and is responsible for her own words and actions."
The super-supportive dad also stated that Raven was "a grown ass woman making grown ass mistakes", adding that we have all been guilty of such mistakes. He went on to defend his daughter as one among the handful of child stars to have made it big in the industry and lasted this long with "little to no controversy."
Pearman also seized the opportunity to tell the world how wonderful his daughter is and how much he loves her no matter what. He said, "Raven is a really Beautiful, Sweethearted, Human Being. I should know. Her Mother and I Love her Very much and will always support her and have her back. Even if sometimes……….she says some dumb S#%T!"
A Quick Look at Her Net Worth and Career Earnings
The success of the "That's So Raven" series brought to the limelight Disney starlets like Selena Gomez and Miley Cyrus. There were also merchandise and other franchise for the series including a video game which all brought in total revenue of $400 million.
Following this success, an article in Ebony Magazine dubbed Raven as the "$400 million-girl" leading many to speculate her net worth was $400 million. However, on the contrary, the money was only Disney's revenue and had nothing to do with her personal net worth. Though Raven was entitled to about 20 – 30% of its profits which would bring her own take home to around $20 million.
In the first season of That's So Raven, Raven earned $20,000 per episode which increased to $35,000 per episode in 2003.
Raven appeared on other Disney shows and made for TV movies including "Cheetah Girls" 1&2, "Tinker Bell" and voicing a role on animated series "Kim Possible". As the actress grew, she transitioned into more mature and dramatic roles. Some of her noteworthy movies include "For One Night", "College Road Trip", which grossed $60 million worldwide, "Revenge of the Bridesmaids" and more.
Raven Symone's net worth is currently estimated at $55 million.
The Beginning of Her Music Career
In 1993, a year after the end of The Cosby Show, Raven launched her music career releasing her debut album "Here's to New Dreams" which produced the Billboard charted single "That's What Little Girls Are Made Of". Turning her focus to her acting career, Raven returned to music in 1999 with her sophomore studio album "Undeniable".
The star capitalized on her breakthrough with Disney series "That's So Raven" when she released her third studio album "This is My Time" (2004). The album became her best-selling album reaching #51 on Billboard 200. During her time with "That's So Raven", she also took part in 4 Disney soundtracks which received at least gold certification from the RIAA. At the end of the show in 2007, Raven had sold over 300,000 copies of her albums in the US. She has earned over $5.2 million from the sales of her albums and soundtracks.
Raven has continued to be active in her TV and movie careers. However, she retired briefly in 2012 to study fine arts at Academy of Art University and made the return to TV in 2015. She had a guest role in Fox's "Empire" and appeared in roles on Disney's "K.C. Undercover" and ABC's "Black-ish". Raven has been one of the hosts on ABC talk show "The View" since 2015.
Profile Summary
First Name:
Raven-Symoné
Last Name:
Pearman
Also Known As:

Raven, Rave, Rae


Sex/Gender:

Female
Profession:

Actress, singer, songwriter and producer
Famous For:
Her role in the Disney Channel's supernatural teen sitcom television series That's So Raven
Colleges/Universities Attended:

Academy of Art University
Educational Qualifications:

Associate Degree in fine arts
Religion:

Christianity
Birthday & Zodiac

Age/Date of Birth:

December 10, 1985
Zodiac Sign:
Sagittarius
Birth Place:

Atlanta, Georgia, U.S
Nationality:
American
Ethnicity/Race:

African American/Black


Country of Residence:

USA
Physical Attributes

Height:

5 ft 2 in or 157 cm
Weight:

58 kg or 128 pounds
Eye Colour:

Dark Brown
Hair Color:

Black
Other Body Measurements:

38-28-37 inches (bust, waist, hips)
Relationships

Marital Status:

Married
Spouse/Partner:

Miranda Pearman-Maday (m. 2020)
Family and Relatives

Father:

Christopher B. Pearman
Mother:
Lydia (née Gaulden)
Children:

None
Siblings:
Blaize Pearman (Brother)
Other Relatives:

N/A
Net Worth
Estimated Net Worth:

$55 million
Salary:
N/A
Source of Wealth:

Her career an an actor, television producer