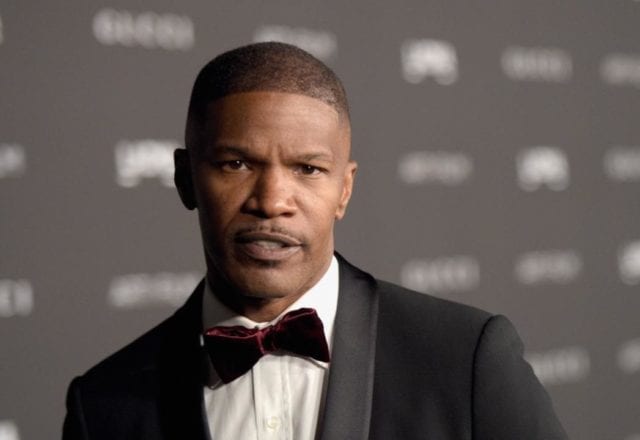 Jamie Foxx is an American actor, comedian, singer and songwriter with an estimated net worth of $100 million.
Jamie Foxx was born Eric Marlon Bishop on December 13, 1967, in Terrell, Texas. Foxx's talents for which he is popular began to manifest during his childhood. His love for music as well as his sense of humour was evident at the early age of 5 when he began playing the piano. During his teen years, he played piano at his local church. His comic side was revealed in school. Foxx was so loved by his classmates that their teacher would ask him to tell the class a joke as a reward for their good behaviour. He was already a star before he became famous.
Jamie's academic performances were unaffected by his jovial and fun-loving side. He graduated from high school with top grades despite being very active in sports (basketball and football) as well as signing with the Leather and Lace band. Foxx had the highest pass (1,000 yards) in the history of his school's football team. He even aspired to go pro and play for the Dallas Cowboys.
Thanks to his scholarship, Foxx proceeded to college to study music and composition.
The Begining of His Career
As funny as it sounds, Foxx in 1989 began doing stand-up comedy after accepting a dare from his girlfriend. Fast forward to 1991, he was cast in comedy sketch show "In Living Color". Foxx began his eponymous show – The Jamie Foxx Show in 1996. The sitcom enjoyed moderate success and aired for 5 seasons ending in 2001.
He went on to make his film debut in Toys (1992) and then, landed his first dramatic role in the film Any Given Sunday (1999). He has continued to land major roles in blockbuster movies. Some of his most prominent movies include; Ray (2004), Miami Vice (2006), Horrible Bosses (2011), Django Unchained (2012), White House Down (2013), The Amazing Spider-Man 2 (2014) among others. Jamie Foxx has BAFTA, Academy, MTVMA, Golden Globe among other awards to show for his success in Hollywood.
What Is Jamie Foxx's Net Worth?
The man has a net worth estimated at $100 million. He was listed in 2012 as one of the richest African-American actors. In between movies, Foxx also pursued a music career. He released his debut studio album "Peep This" in 1994 but it failed to find success due to low album sales.
Foxx revived his music career in the early 2000's beginning with collaborations with artists like Kanye West and Twista. Some of the collaborations peaked on the charts and were massive hits. Foxx's musical breakthrough came with his sophomore album Unpredictable (2005). The album topped the charts selling over 800,000 copies in two weeks. It later sold about 2 million in the US alone and was certified double platinum by the RIAA. He has gone on to release several other albums which have all done well on the charts.
The Grammy-winning singer has collaborated with top acts like T-Pain, Ludacris, Ne-Yo, T.I and more. Some of his hit songs include; Gold Digger, Blame It, Just Like Me, and Fall For Your Type.
Who Is The Wife / Girlfriend or Is He Gay?
Many would have sworn that Jamie Foxx is gay given that he has never been married. But his relationship stories which more or less has become everybody's business has refuted that idea.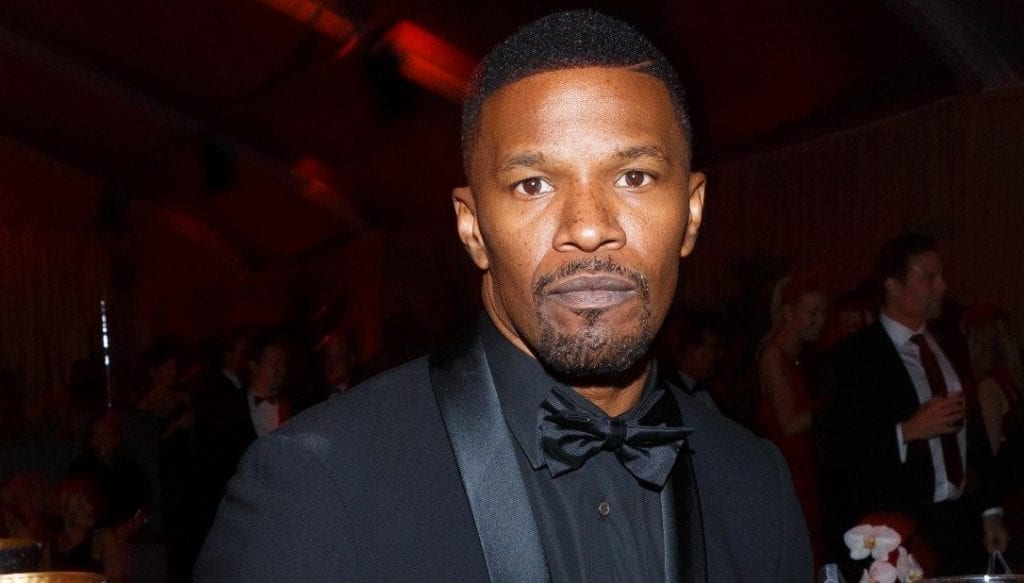 Jamie Foxx is one of those celebrities whose love lives have been a subject of public discussion for a long while. Mr Foxx has been in a relationship with actress Katie Holmes until late 2019. It is also important to note that Holmes is an ex-wife to actor Tom Cruise – the most interesting part of the story. Now, let's tell you about the much searched for celebrity love triangle; the Jamie-Katie-Cruise love triangle.
Holmes and Foxx started dating secretly some years ago. They managed to keep their love life out of the public eye, though the media was saturated during those times, with rumours and speculations about their relationship. Should we then say that they succeeded in pulling off a secret relationship at the time? Maybe.
Holmes got married to A-list actor Tom Cruise in November 2006, which was seven months after they had their daughter, Suri Cruise. Suri was born in April that same year. Katie, however, filed for a divorce in 2012 and it was followed by a very seamless litigation process.
It felt like the media had been almost convinced about Foxx's relationship with Holmes after the actress' divorce with Cruise. In case you are wondering why this drew a lot of attention from the public, Jamie Foxx and Katie's ex-husband Tom Cruise have or had (as the case may be) a friendly relationship. The two actors became friendly colleagues after they shot the movie Collateral. Even if they were not pals they were acquaintances.
Long story short; the couple's six-year undercover relationship was finally confirmed in 2017 after they were spotted together holding hands while they walked on a beach in Malibu. Foxx and Holmes were together until late 2019 when they went their separate ways. Though they hid their relationship from the public, rumor had it that they were having issues already until the Memorial Day incident which seemed to have broken the camel's back
Who Are Jamie Foxx's Daughters
Foxx, an avid supporter of EPL side Arsenal has two daughters; Corinne Foxx and Annalise Bishop from past relationships.

Fact Check: We strive for accuracy and fairness. If you see something that needs updating,