Ludacris is a rapper, actor, music producer and entrepreneur with a net worth of $30 million.
Ludacris Net Worth: Music Success
With the release of not less than 8 albums, Luda have had a very successful music career. Each of his albums have been top 5 on the Billboard 200. His debut album, 'Back for the First Time' was 4 on the billboard 200. It has been certified platinum 3 times. Three albums topped the Billboard consecutively: 'Chicken-n-Beer', 'Release Therapy', and 'Red Light District'. 'Stand Up' and 'Money Maker' are his 2 hit singles.
Over the years, Luda have made over $25 million in album sales. The third album, 'Chicken-n-Beer', debuted at #1 on the Billboard 200. The single 'Stand Up' from the album was #1 on Hot 100. His 2004 album, 'The Red Light District' debuted at #1 on the Billboard 200 and was certified double platinum.
His 2008 album, 'Theater of the Mind' debuted at #5 on Billboard 200 and sold 214,000 copies in the first week, while his 2010 album, 'Battle of the Sexes' debuted at #1 on Billboard 200 selling 137,300.
Luda has worked with popular artists like Mary J. Blige, Nas, Lil Wayne, Usher, DMX, Missy Elliot, Mariah Carey, and 50 Cent. He has been on tour with Eminem and Busta Rhymes.
He has 5 BET Awards, 3 MTV Music Video Awards, 3 Grammy Awards and a Critic's Choice award. He won his first Grammy with the song 'Yeah' with Lil Jon and Usher, the other two were won in the same year in 2007- one was awarded for 'Money Maker' as best rap song and the other best rap album for "Release Therapy". Two of his BET Awards are for the best male hip-hop artist.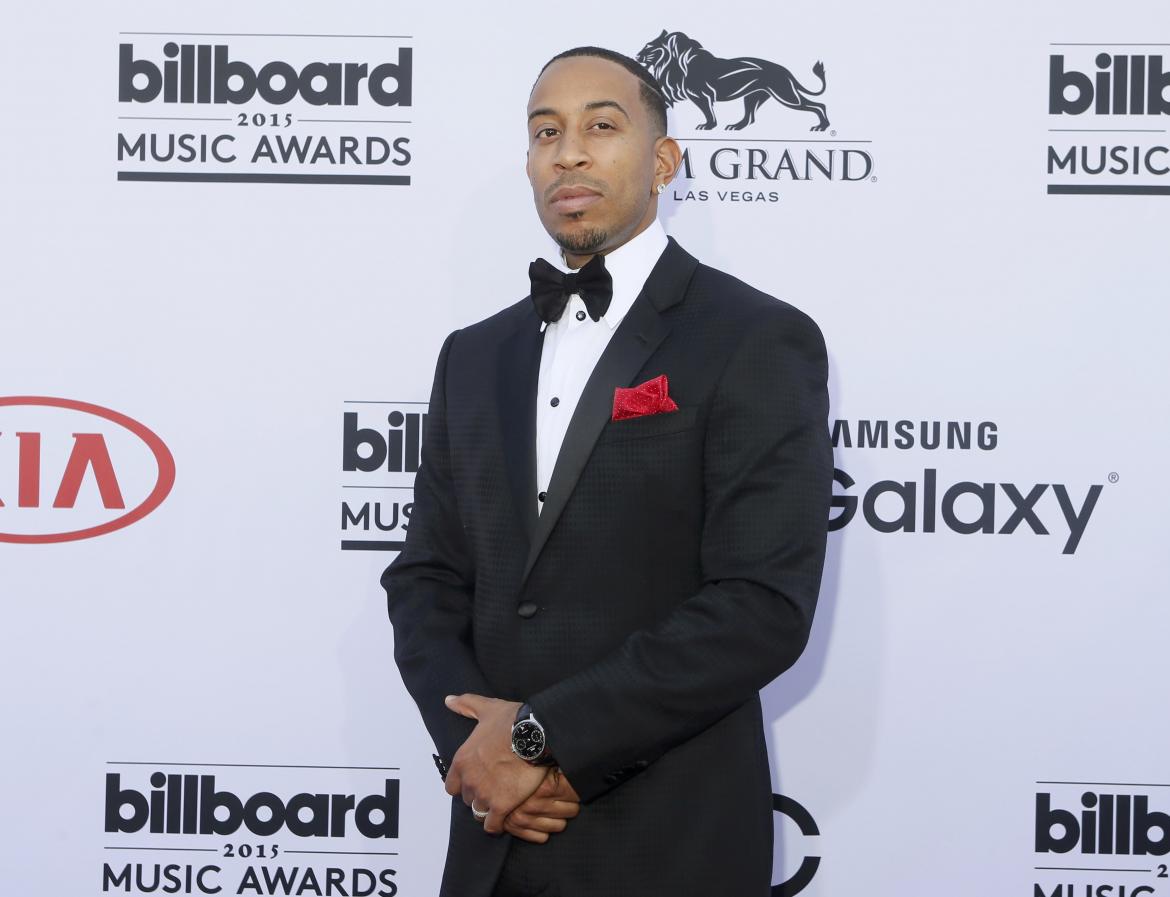 Ludacris Net Worth: Acting And Other Endeavors
He has played roles in 'RocknRolla', 'Crash', 'Fred Claus', 'Fast 2 Furious' and 'Hustle and Flow'. 'Crash' won him a Screen Actors Guild Award.
Luda co-founded 'Disturbing Tha Peace' records. The label has released music for Bobby V., Playaz Circle, Shawnna, and Field Mob.
He endorsed Tag body spray, Pepsi, Trojan condoms and featured in an advertising campaign for Puma. The later released a 3 edition model of a sneaker which had an image of Luda on the heel, and DTP on the heel window.
Ludacris has launched headphones called 'Soul by Ludacris', a cognac, Conjure and a boutique label at Def Jam.
Ludacris Net Worth: Career beginnings
Christopher Brian Bridges began to rap when he was in elementary school. He wrote his first rap at age 9 and became a member of an amateur rap band at 13. Luda studied music management at the Georgia State University and interned at an Atlanta Radio Station, Hot 97.5. where he was a DJ with the name Chris Lova Lova.
His recorded debut was a track from Timbaland's 1998 album. After saving up enough money, he released his first album 'Incognegro' in 1998 under his own label Disturbing the Peace but unfortunately it wasn't successful.
He repackaged his first album into 'Back for the First Time' adding singles like 'Southern Hospitality', and 'What's your Fantasy?' The singles introduced the sub-genre 'Dirty South Sound' which later became popular and made him the most successful southern rapper at the time. Ludacris later signed into Def Jam South.
His next album, 'Word of Mouf' had one of the videos, 'Rollout' nominated for a Grammy in 2002. His 'Chicken-n-Beer was criticized for its high sexual content.
Property
Luda has a number of real estate holdings. He owns a Bentley Continental GTC, a Recreational Vehicle and still drives his first car, an Acura. He also owns a private Hawker 700 jet.
Charity
Luda established Ludacris Foundation in 2001. The organization's aims are: Leadership and Education, LudaCares, and Living Healthy lives. He is also involved in initiatives like Dosomething and Better World Books which collects books used to restock library shelves in New Orleans.
Luda's woes
Child Support
In 2014, Luda's baby mama, Tamika Fuller, filed a lawsuit for child support demanding $15,000 per month. Luda cited the fact that Paul Walker's demise would affect the release of the film, 'Fast and Furious' which was taking a toll on his finances and as a result he could only pay $1800 per month. After financial details were reviewed, he was ordered to pay $7000. Luda was later awarded his daughter's full custody, and $2,000 in monthly support.
Pepsi
Luda was a spokesperson for Pepsi but was fired after Bill O'Reilly called for Americans to boycott Pepsi's products because Luda's songs were violent and misogynistic. They later reached an agreement where Pepsi donated $3 million to the Ludacris Foundation.