Eminem is an award-winning multi-platinum American rapper who has dominated his music genre for close to two decades. He is also an actor, singer, songwriter and an accomplished record producer.
Eminem stands out from other rap artists due to his unique way of rhyming words and phrases. He is among the very few well-established and famed white rappers of all times. Beastie Boys was the other rap group consisting of whites that took the world of rap and hip-hop by storm back in the days. However, Eminem soon ventured into the scene and stood out as not only the best but also the richest.
Early Life
Eminem was born Marshall Bruce Mathers III on October 17, 1972, in Detroit, Michigan. He grew up in a black-dominated middle-class neighborhood with his mum who worked very odd jobs to make a living. His surroundings exposed him to rap and hip hop at a very tender age and this influenced him to become a hip-hop artist as he constantly listened to tracks from Beastie Boys, Dr. Dre, Naz, AZ and other rap artists.
Being white and growing up in a black community that viewed rap as black-oriented, Eminem found it quite difficult to penetrate the market. In fact, he was beaten quite severally by other artists who couldn't imagine a white boy doing rap music. Also, many record producers turned him down without even listening to his tracks.
This, however, did not kill his dream to one day make it into the limelight. And to nurture his talent, Eminem frequently took part in freestyle rap battles, open-mic sessions, and created his unique style of rap while still a teenager. Poor grades in High School saw him spend three years in the ninth grade which eventually prompted him to drop out at seventeen years of age.
In addition to being a solo artist, Eminem is a notable member of two hip-hop groups; D12 and Bad Meets Evil.
D12, an initialism for The Dirty Dozen, comprised of six Detriot rappers and their alter egos which made it a dozen. Members of the group included Eminem, Bizarre, Kuniva, Mr. Porter, Swifty, and Proof. Eminem's other group, Bad Meets Evil, comprised of him and another fellow Detriot rapper, Royce Da 5'9.
His Music Career And The Successes He Achieved
Eminem later signed up with Soul Intent (formerly known as Bassmint Productions) while still working as a dishwasher and cook at the local eatery. At this stage, Eminem's net worth was probably nil as he struggled to take care of not only himself but his mum as well. He, later on, moved onto FBT productions and Mashin Duck Records but still, nothing looked promising.
In 1996, he released his debut album titled "Infinite" under FBT productions' independent label, Under Web Entertainment. The album was a commercial failure as Eminem continued to struggle in his personal life, culminating in a suicide attempt.
His major breakthrough came the following year in 1997 after he released "The Slim Shady EP" which caught the attention of famous Hip-Hop producer and NWA member, Dr. Dre. Working with Dr. Dre enabled him to release "The Slim Shady LP" which took the industry by storm.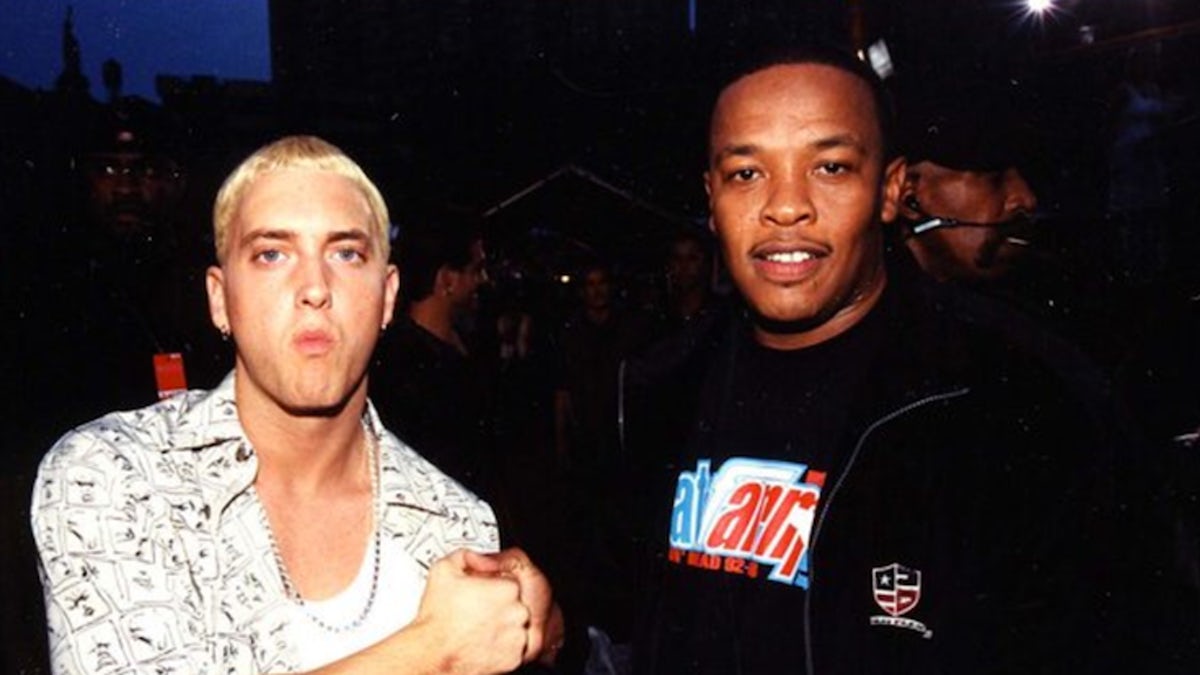 The Album brought Eminem his first Grammy Award for Best Rap Album of the Year.
See Also: Jay Z Net Worth, Albums, Songs, Discography, Son, House
In the year 2000, Eminem looked to have begun to master his craft by releasing "The Marshall Mathers LP" which holds the record for being the fastest-selling hip-hop album ever.
In 2002, he followed it up with another critically and commercially acclaimed album, "The Eminem Show".
Eminem was the best-selling artist in the U.S. during the 2000's era. Album sales exceeding 172 million copies also made him one of the best-selling artists in the world. He ranks second when it comes to being the bestselling male artist in the Nielsen SoundScan era.
Eminem has won Best Original Song at the Academy Awards. He has had at least 12 singles top the charts worldwide, and 8 albums top the Billboard 200. Billboard Magazine named him the Artist of the Year in 2009.
In addition to declaring him as King of Hip Hop, Rolling Stone also ranked him at position 83 among the greatest 100 artists ever.
To date, Eminem has released four compilation albums and nine studio albums.
Eminem's Net Worth and Mansion
The hip-hop artist who has made a name for himself as one of the world's best-selling artists has a net worth of $190 million.
Eminem lives in Rochester Hills on the northern outskirts of the Detroit suburbs.
He bought the mansion 14 years ago for a whopping $4.75 million. It includes six bedrooms, nine and a half bathrooms and stretches 17,000 square feet on nearly six acres of land.
The mansion's grounds also include a tennis court, a waterfall pool, and spa, an entertainment cabana, a guest house with its own game room and a guard house.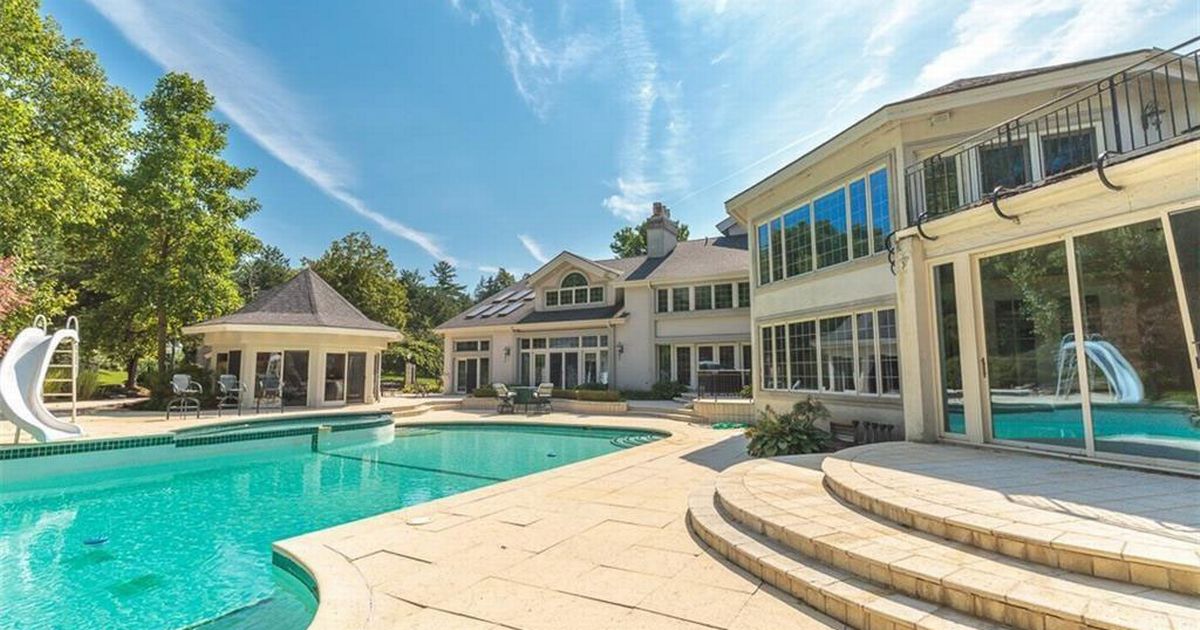 Who Is Eminem's Mom and Is He Gay Or Does He Have A Wife?
Eminem and his mother, Deborah Rae "Debbie" Nelson, have had a torrid relationship most especially after he gained success in his music. Despite having been the only parent in his life after she and his father, Marshall Bruce Mathers Jr separated, the two have not seen eye to eye with Eminem publicly slandering her, implying that she was an unstable drug user.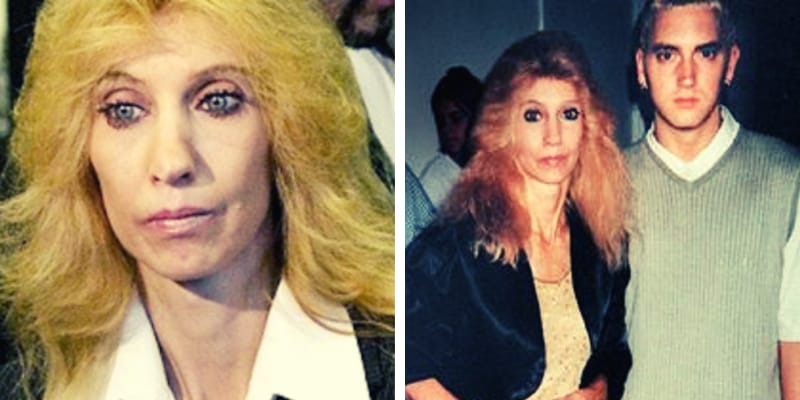 In 1999, she sued him for about $10 million for slandering her on "The Slim Shady LP".
Eminem has been married twice to Kimberly Anne "Kim" Scott who he met while in high school. She and her twin sister Dawn ran away from home at the age of 13 and started living with Eminem and his family. The pair soon after began an on-again-off-again relationship.
The couple welcomed their first and only child, a daughter Hailie on Christmas Day 1995. Kim was 20-years-old and Eminem, 23. In 1999, they tied the knot but divorced two years later.
The couple later got back together and remarried in January 2006 following years of turmoil. Just three months later, the rapper filed for divorce again.
Eminem in a recent interview said that he uses dating apps such as Tinder to meet people who to go on dates with. The rapper who is well known for his use of homophobic lyrics in his music then shocked the interviewer when he revealed that he is also on Grindr, a popular dating app used among gay and bisexual men.
Eminem, however, failed to confirm if indeed he was gay or whether it was just a joke.
His Age, Height, And Body Measurements
Full Name: Marshall Bruce Mathers III

Profession: Rapper, actor, songwriter and record producer.

Height: 5ft 8in

Weight: 68kg

Race: Caucasian

Nationality: American

Date of Birth: October 17, 1972

Fact Check: We strive for accuracy and fairness. If you see something that needs updating,