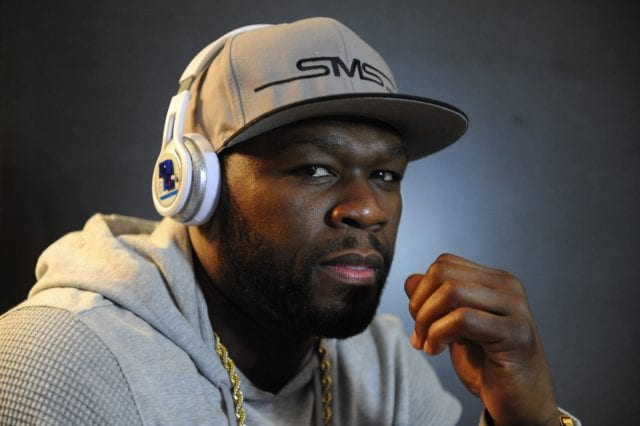 What is 50 Cent's net worth?
Net Worth:

$30 million
Salary:
N/A
Income Sources:
Music career, film production, acting, businesses such as his boxing promotion company SMS Promotions, real estate, and stocks and bonds
Age/Date of Birth:

July 06, 1975
Height:

In feet: 6 ft
In centimeters: 183 cm
Nationality:
American
Last Updated:

2020
Curtis James Jackson III, popularly known as 50 Cent, is a rapper, actor, investor and entrepreneur. 50 cent has an estimated net worth of $30 million as at 2020, this is a significant drop from his 2015 level when he was according to Forbes, among wealthiest artists with a net worth of $155 million. 50, however, has claimed to be worth $5 million after his alleged bankruptcy.
Details of 50 Cent's Music Success
Born in South Jamaica, Jackson has had a torrid path of life. At the age of 15, he sold drugs for upkeep. He dropped the illegal business to pursue his rapping and singing career and was soon discovered by Eminem who signed him unto his Shady Records. Thanks to Dr. Dre and Eminem, Curtis was able to quickly rise to the limelight making the 9 bullets shots story very famous. He added his name among the best-selling hip-hop musicians of all times. James went on to found the G-Units Records where he signed Tony Yayo, Lloyd Banks, and Young Buck.
Record Labels and Business Ventures
50 Cent's Get Rich or Die Trying motivational motto is that which strongly drives his hunger for success. To achieve his dream, 50 Cent learned to diversify his portfolio. In addition to his G-Unit record label which has sold millions of records, 50 also owns movie production companies (G-Unit Films and Television Inc and Cheetah Vision) which produce and markets movies across the world. 50 has sold TV series to networks including Power to Starz and Dream School to Sundance TV. He makes a total of $35,000 per episode from "Power" which he also has an acting role.
50 has since ventured into acting making his debut as the lead actor in 2005 movie 'Get Rich or Die Tryin'. Since then 50 has gone on to star alongside award-winning actors like Robert De Niro, Forrest Whitaker, Al Pacino and Sylvester Stallone. In 2009, 50 Cent signed a $200 million deal for 10 films with the famous Lionsgate and Grindstone.
Without a doubt, 50 Cent is a natural entrepreneur pouncing on every worthy deal he can get his hands on. 50's diverse business portfolio includes liquor, fragrances, footwear, clothing, book publishing, health drinks, headphones, mobile app, as well as investments in real estate, financial market, and boxing promotion.
In 2007, 50 collaborated with energy brand Glacéau to create enhanced water drink Formula 50 aka VitaminWater. 50 got minority shares in the brand and endorsed the product. In 2007, when Coca-Cola bought Glacéau for $4.1 billion, 50 earned $100 million after taxes. The deal gave 50's net worth an apparent boost.
50's other notable business ventures include SMS (Studio Mastered Sound) Audio a consumer-electronics company he founded in 2011. SMS Audio which sells Street by 50 headphones acquired Kono Audio later in 2011 in order to re-brand its products.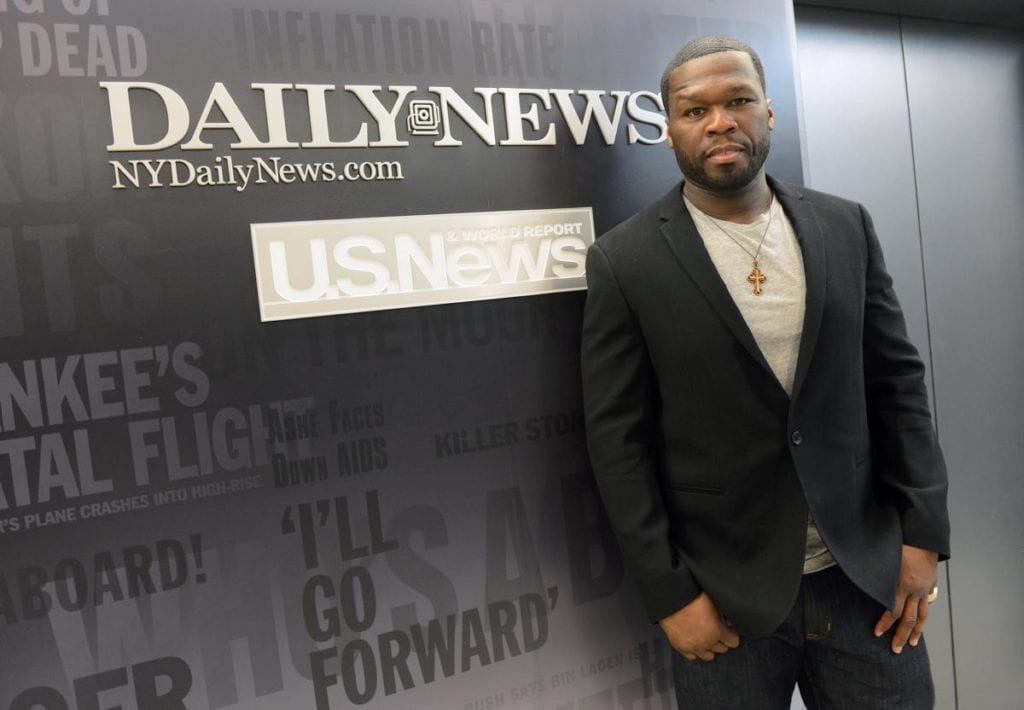 50 is the CEO and founder of Street King Energy a flavored energy drink whose part-proceeds is donated for charity purposes. He also owns SMS Promotions from where he promotes boxers.
In 2014, Curtis became a part-owner of Effen Vodka which he heavily endorses via his social media. He also has investments in Hang w, a live video broadcasting mobile app that prides many celebrity users. The app has over a million users as of 2015.
In 2014, Jackson was able to land a $78 million agreement to promote men's underwear for FRIGO Revolution Wear.
Profile Summary
First Name:
Curtis
Last Name:
Jackson III
Estimated Net Worth:

$30 million
Salary:
Not available
Source of Wealth:
Music career, film production, acting, businesses such as his boxing promotion company SMS Promotions, real estate, and stocks and bonds
Last Updated:

2020
Also Known As:

Interscope, Fiddy, Boo Boo, 50 Cent
Sex/Gender:

Male
Profession:

Rapper, actor, producer, and entrepreneur.
Famous For:
His bodybuilder physique, outstanding rapping skills, musical exploits and appearance in numerous movies.
Colleges/Universities Attended:

Andrew Jackson High School in Cambria Heights, Queens
Educational Qualifications:

Dropped out
Religion:

Christianity
Birthday & Zodiac

Age/Date of Birth:

July 06, 1975
Zodiac Sign:
Cancer
Birth Place:

The borough of Queens, New York City
Nationality:
American
Ethnicity/Race:

African American
Country of Residence:

America
Physical Attributes

Height:

In feet: 6 ft
In centimeters: 183 cm
Weight:

In kilograms: 94 kg
In pounds: 207 lbs
Eye Colour:

Dark brown
Hair Color:

Black
Other Body Measurements:

Chest – 49 in ches,
Arms / Biceps – 17 inches, Waist – 34 inches
Relationships

Marital Status:

Dating
Spouse/Partner:

Jamira Haines (also known as Cuban Link)
Family and Relatives

Father:

Not available
Mother:
Sabrina Jackson
Children:

Sons, Marquise Jackson (born October 13, 1996) and Sire Jackson,(born September 1, 2012)
Siblings:
None
Other Relatives:

Beula (Maternal grandmother)
Details of His Weight Loss
In 2010, 50 Cent underwent a drastic weight loss dropping from 214 pounds to 160 in nine weeks. He also lost six inches off his waist. The staggering weight loss was to play an American football player stricken with cancer in the movie "Things Fall Apart", a role inspired by a friend of his who died of cancer.
He literally 'starved' himself through a grueling and strict liquid diet as well as a fitness regime to the extent of looking almost like one suffering from the disease. However, the rapper has since regained his weight after the movie.
50 Cent's Net Worth, House, & Bankruptcy Claims
Anyone who follows 50 Cent must be aware of the hullabaloo over the rapper's million dollar mansion.
50 bought a 21-bedroom, 25-bathroom pad for $4.1m from boxer Mike Tyson in 2003. It was a matter of a very short period of time before 50 filed for bankruptcy citing debts of $36 million and assets of less than $20 million.
A federal bankruptcy judge approved Jackson's plan to reorganize his finances and repay creditors.
50 Cent filled for Chapter 11 personal bankruptcy protection on July 13, 2015, under the U.S. Bankruptcy Court for the District of Connecticut, stating over $32 million in debt. The filling came after he was hit with huge fines stemming from two court cases he had lost. The first was against Rick Ross' former girlfriend Lavonia Leviston whom 50 was ordered to pay $5 million for breaching her privacy by intentionally posting sex videos of her online without her permission (PS: There's been a feud between 50 and Rick Ross since 2008).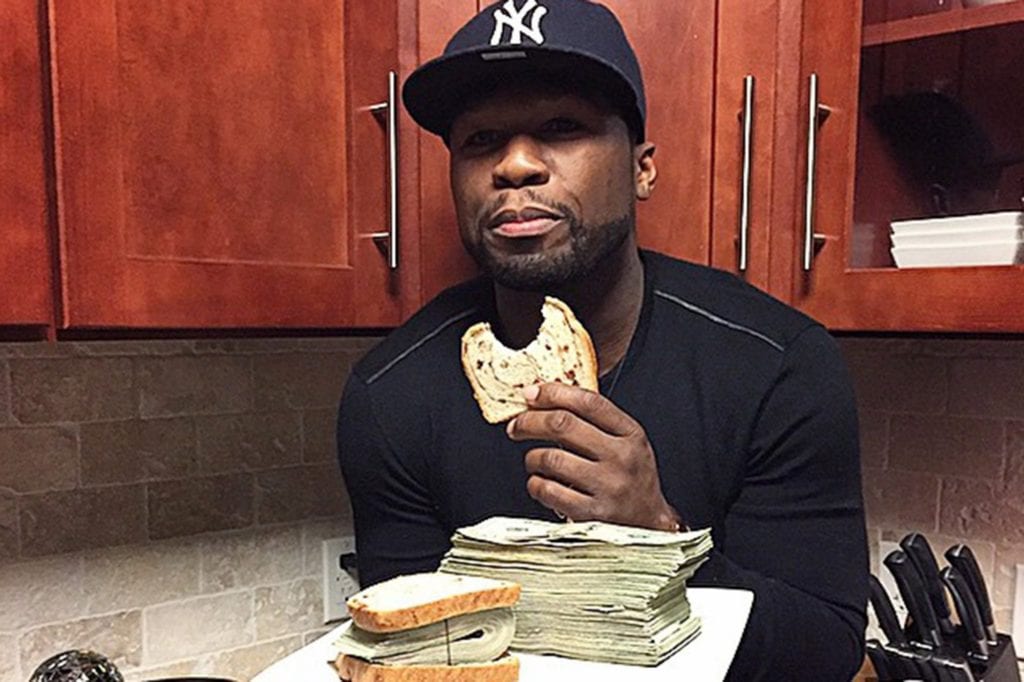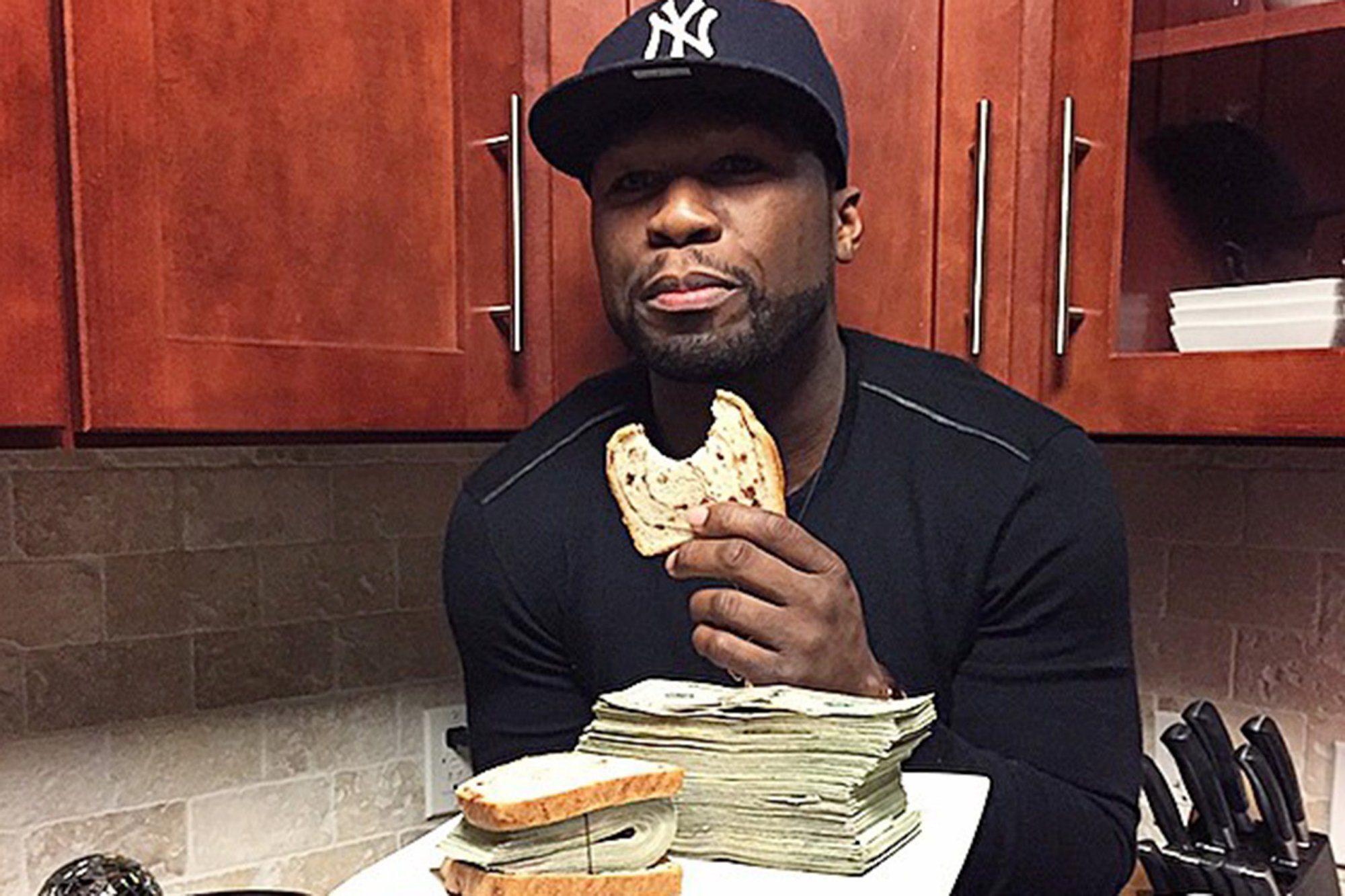 The other was against his former business partner Sleek Audio, who accused the rapper of stealing the design and technology secrets from them which he used to launch his own company as a competition to theirs. As a result, the court ordered 50 to pay them $17.2 million. That brought his total damage fees to $22.2 million. On the Sleek Audio case, 50 claimed that his lawyers had handled the case wrongly, he eventually filed a $75 million lawsuit against his own lawyers.
While it was perceived that the bankruptcy filing was a defensive mechanism to prevent him from paying the damages, 50's lawyers claimed that he actually needed time to reorganize his finances. In the bankruptcy statement, 50 declared assets worth $10 – $50 million while swearing under oath to have a net worth of $4.4 million. He also declared debts owed to his fitness instructor, barber, and stylists.
After a year-long court battle, 50 in July 2016 finally reached a settlement that would pay a total of $23.4 million to his two creditors in the space of 5 years.
50 then sought to let go of his million dollar Connecticut mansion in a bid to settle his debts. The 50,000-square-foot mansion was originally listed at $18.5 million in 2015, but Jackson dropped the price significantly to $8.5 million, which is less than half of 50's original listing price.
The 50k square foot home had been a huge financial burden for the bankrupt 50, costing around $70k per month to maintain since there are also 9 kitchens, an outdoor infinity pool, and grotto, indoor pool, helicopter pad, casino, nightclub, basketball courts, and pond.
Facts About 50 Cent's Son, Wife and Baby Mama
There is a lot of fuss over 50 Cent's children or child as the case may be. For what we know, the G-Unit founder has a son named Sire Jackson.
The Rapper had made this known when he shared several intimate snaps of his son Sire Jackson born in 2012, with his then-girlfriend Daphne Joy. At the age of two years, Sire modeled for Kidz Safe, a headphone brand for kids, earning $700,000 through his contract.
He also had another son Marquise Jackson in 1996 with Shaniqua Tompkins. Tompkins later sued 50 for $50 million, saying that he said that he would take care of her for life.
On how the feud ended, the suit, with 15 causes of action, was dismissed by a judge after series of drama on and off social media.
Trivia Questions and Answers
Fact Check: We strive for accuracy and fairness. If you see something that needs updating,