| Net Worth: | $400 million |
| --- | --- |
| Salary: | $16 million |
| Income Sources: | Acting, Film Directing and Production |
| Age/Date of Birth: | July 6, 1946 |
| Height: | 5 ft 10 in(1.77 m) |
| Nationality: | American |
| Last Updated: | 2020 |
Sylvester Stallone is an American actor, director, producer, and screenwriter. Undoubtedly, he is a phenomenal actor and one of the most famous names in the movie industry.
For those who don't know this, Sylvester Stallone's signature droopy face and slurred speech are as a result of a complication that occurred during his birth. Striving to save the day, the doctors misused two pairs of forceps which weakened essential muscle on baby Sylvester's face.
The Family Sylvester Stallone Grew Up In
Sylvester Stallone was born on July 6, 1946, in New York City. His father Frank Stallone was a hairdresser and beautician. His mother Jacqueline Jackie used to dance as well as promote women's wrestling. She is also an astrologer. Sylvester's half-sister Toni Ann Filiti suffered lung cancer that led to her death in 2012 at the age of 48. He has a younger brother named after his father Frank. He is also an actor and musician.
Stallone's childhood was not quite pleasing as a result of the rocky relationship between his parents which later led to their divorce. Sly, as he is also fondly called, was just 9 at the time. Following the divorce, Sly lived with his dad in Maryland and later with his mom in Philadelphia.
He was thrown out of school many times and was labeled by his schoolmates as someone who would most likely end up on an electric chair. After high school, he studied dramatic arts in college and moved to New York to pursue a career in acting.
In New York, Sly worked odd jobs to make ends meet. He was later thrown out of his New York apartment and became homeless. After sleeping at the Port Authority Bus Terminal in NYC for 3 weeks, he became desperate and accepted a role in a softcore porn movie which paid him $200 for every 2-day work.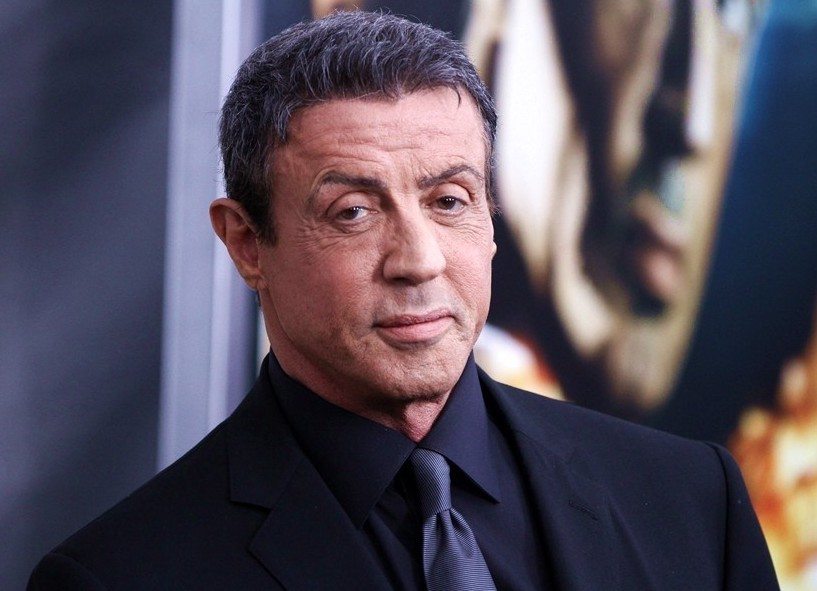 Sylvester Stallone's Rise to Fame And How He Achieved His Huge Net Worth
Sly went on to land minor roles in numerous movies, including a couple of Woody Allen films. He then began penning his own stories. His first story about a thug aspiring to become a pro boxer was inspired by the Muhammad Ali–Chuck Wepner fight.
Stallone made up his mind to sell the script to only the producer who would let him star as the lead role. He got his wish when he sold the script to Irwin Winkler and Robert Chartoff for $350,000. The story was made into the 1976 movie "Rocky" which was an instant smash hit, grossing $117 million at the box office against a $1.1 million budget. Sly made another $23,000 from the movie. Rocky received 10 Academy Award nominations winning 3 of them for Best Picture, Best Directing, and Best Film Editing.
Stallone also began directing movies and continued to star in movies that enjoyed huge commercial success. He wrote, directed, and starred in the first sequel to "Rocky" in 1979 which was also a hit, grossing $200 million. This time, he earned $7,000,000 from his roles.
See Also: Arnold Schwarzenegger's Biography, Family, And Net Worth
Sly landed another major commercial and critical success creating a new character "John Rambo" in "First Blood" (1982). Stallone's Rocky film series includes 7 movies from 1976 to 2015 while his Rambo film series have included 4 movies from 1982 to 2008. Earnings from these 11 movies are majorly responsible for his wealth.
Though Sly experienced a period of flopped movies especially in the mid-'90s, he regained success with sequels to his signature movies as well as other movies.
After a rather quiet period from the actor and filmmaker, he came back with a big bang in 2010 with the action star-studded movie "The Expendables" which he directed, produced, and also starred in. The movie, which eventually produced two other sequels, gave Sly his biggest opening in the box office. He has earned over 50 million from The Expendables franchise.
After almost 5 decades in the industry, Sly has shown no signs of slowing down. He has a star on the Hollywood Walk of Fame, and in 2010, was inducted into the International Boxing Hall of Fame in the non-participant category. He received his first Golden Globe Award in 2015 for Best Supporting Actor in "Creed" where he reprised his Rocky Balboa role. The action star who is well known for his Rocky Balboa and John Rambo characters has a net worth estimated at $400 million.
Here's A Look At How Much Sly Received From Some of His Other Movies
Staying Alive (1983) – $10,000,000
Cobra (1986) – $13,000,000
Lock Up (1989) – $15,000,000
Tango & Cash (1989) – $15,000,000
Oscar (1991) – $15,000,000
Cliffhanger (1993) – $15,000,000
Demolition Man (1993) – $15,000,000
Daylight (1996) – $17,500,000
Driven (2001) – $20,000,000
D-Tox (2002) – $20,000,000
Bullet to the Head (2012) – $12,000,000
Escape Plan (2013) – $10,000,000
Is Sylvester Stallone Married and Does He Have Children?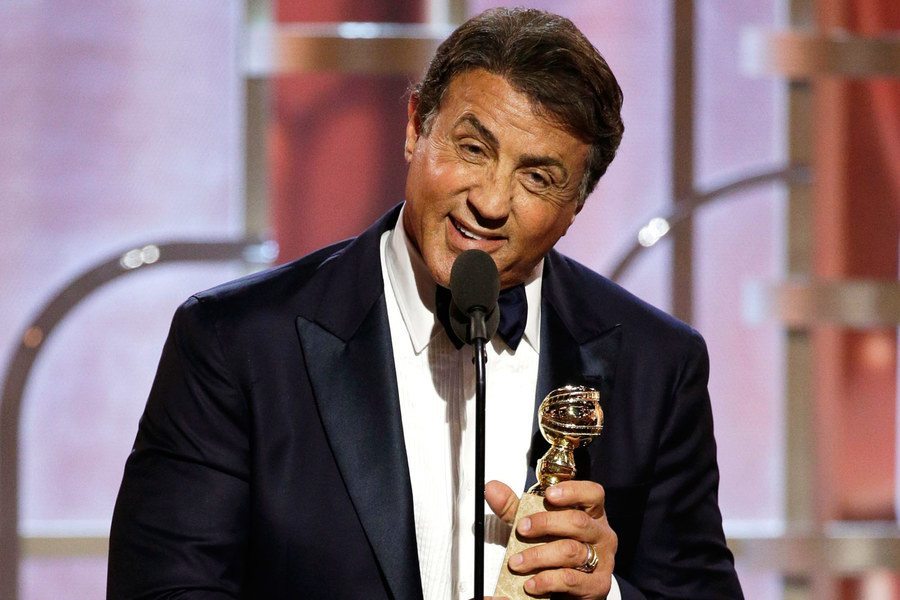 Sylvester Stallone has had a fair share of broken relationships. The actor has walked down the aisle three times with different women, the first being Sasha Czack with whom he had two sons, the second, Brigitte Nielsen, and the third Jennifer Flavin, who has three daughters for him. Details of the actor's marriages and children are found below.
Stallone Got Married The First Time In 1974 To Sasha Czack
Birth Name: Alexandra Jane Czack
Known As: Sasha Czack
Date of Birth: July 17, 1950
Occupation: Photographer, Model, Actress, and Director
Spouse: Sylvester Stallone (m. 1974–1985)
Number of Children: Two (One deceased)
Sylvester Stallone married his first wife, Sasha Czack, on December 28, 1974, in a highly publicized ceremony. Born Alexandra Jane Czack on July 17, 1950, in Chester, Pennsylvania, USA, Sasha is a well-known photographer, model, actress, and director. She began her career in Hollywood on the soap opera "Love of Life", which aired on CBS, before being cast in a few other roles both on the big and small screens.
Since Sylvester's life centered around the movie industry, it was not surprising that he met and fell in love with an industry colleague. However, while his career flourished, Sasha's was very much less successful, nonetheless, she had something to her name. She is credited as the writer and director of the short film "Long Lost Love" and as the still photographer of the 2006 film "Vic" in which she also played the role of Lilly (as Sasha Ash). Sasha is also said to have helped Stallone write the screenplay for "Rocky."
It is not known when exactly the pair met but they eventually started dating and later got engaged at a time when Sylvester's popularity was beginning to increase. They were so in love that Sasha did not mind rejecting a lead role she was cast in, in the film "Play it as it Lays" just to help her fiance type screenplays.
On the 28 of December 1974, the then-28-years-old Sylvester Stallone got married to Sasha Czack. Their marriage lasted for eleven years before it fell apart with the couple first separating and then finalizing their divorce on Valentine's day of 1985. Following the dissolution of their marriage, Sasha received a $12 million settlement, an amount which was super-huge at the time.
The Hollywood Star Gave Marriage A Second Chance With Brigitte Nielsen
Birth Name: Gitte Nielsen
Known As: Brigitte Nielsen
Date of Birth: 15 July 1963
Occupation: Actress, Model, Singer, and Reality Television Personality
Spouses: Kasper Winding ​(m. 1983⁠–⁠1984)​, Sylvester Stallone ​(m. 1985⁠–⁠1987)​, Sebastian Copeland ​(m. 1990⁠–⁠1992)​, Raoul Meyer ​(m. 1993⁠–⁠2005)​, Mattia Dessì ​(m. 2006)
Number of Children: Five (None for Stallone)
While his first divorce was yet to be finalized, love came looking for Stallone even when he was not yet looking for it. He saw himself in another relationship after Brigitte Nielsen made a very bold move that won his heart. The then 22-year-old model and actress, who was 17 years Stallone's junior, slipped a promo shot under the door of his hotel room in Manhattan with a note on it that read "My name is Brigitte Nielsen…. I'd really like to meet you. Here's my number."
Unable to resist the temptation, Stallone met up with Brigitte and their love story began from there. By the time the production of "Rocky IV" began, they were already engaged and after it was released in 1985, they got married, precisely on December 15, at the home of producer Irwin Winkler in Beverly Hills, California. Following their marriage, many publications described Brigitte as a gold digger who wanted nothing but to have a taste of the actor's money and fame. Unfortunately, their union crashed 19 months later, ending officially in July 1987 in an ugly divorce that was heavily covered by the tabloid press.
Speaking with Oprah Winfrey on 'Oprah: Where Are They Now?', Brigitte talked about her divorce from the celebrity actor and the effect it had on her life afterward. According to her, contrary to the belief that she married Stallone for his money, it was actually the actor that "begged" her to be his wife. Even though she wasn't okay with the idea at first because she thought it was too early, she eventually agreed nonetheless after she was pressurized by people to accept Stallone's proposal.
Talking about their short-lived marriage, the model admitted to Oprah that it was something that should never have happened. She said, "If I would go back in time, I shouldn't have married him. And he shouldn't have married me! I don't want to sit here and come across as an angel. I probably was also a pain in the butt at times… But it really just wasn't for me, and it became very ugly like some divorces do."
Her decision to leave the "Rocky" star, Brigitte said, led to the collapse of her successful career. "All doors closed on me, no one wanted to touch me, and I was basically blacklisted", she said. Nevertheless, she was able to rise from the ashes and put her life and career in order again.
The Rocky Star Has Been Married To His Third Wife, Jennifer Flavin, For Over Two Decades
Birth Name: Jennifer Flavin
Date of Birth: August 14, 1968
Occupation: Entrepreneur, Business Owner
Spouse: Sylvester Stallone ​(m. 1997)
Number of Children: Three
Not long after his second divorce, Sylvester Stallone met the then-19-year-old aspiring model, Jennifer Flavin in 1988. After their meeting in California at a Beverly Hills restaurant, they began dating. But just when fans were hoping to hear the news of the couple's plans to tie the knot, their romance took an unexpected turn.
This happened when Stallone decided to end things with Jennifer in a very weird way by sending her a six-page handwritten letter through FedEx, ending their relationship of six years. Speaking of the breakup, Flavin told People Magazine that "I cried a lot…  You can't just write somebody off in a letter after six years. It's not like I was going to try to beg him to come back to me or anything. I just wanted to talk."
It was eventually revealed that Sylvester was having an affair with model Janice Dickinson and ended his relationship with Jennifer to be with her after she gave birth to her daughter Savannah whom she made him believe was his. The duo subsequently got engaged but later parted ways not up to one year later when a DNA test proved that he was not the father of Janice's daughter. Moving on, Stallone began dated Austrian model Andrea Wieser but later left her for Angie Everhart. He surprised fans shortly after by engaging the latter, however, their engagement lasted only a short while.
Flavin subsequently rekindled his relationship with Stallone in 1995 and on May 17, 1997, they tied the knot. Although they have managed to stay away from the media eyes, it is clear that their marriage is doing great.
Meet Sylvester Stallone's Children
Sage Moonblood Stallone 
Date of Birth: May 5, 1976 – July 13, 2012
Occupation: Actor, Film Director, Producer, and Distributor
Sylvester Stallone and Sasha Czack had two sons and Sage was the first. Interested in his father's line of business, Sage attended the University of North Carolina School of the Arts where he studied filmmaking from 1994 to 1995. He was already building a career in Hollywood as an actor, film director, producer, and distributor before his demise. After his parents' divorce, the relationship between him and his father became strained but it eventually improved when they began working together.
Sage died on July 13, 2012, at the age of 36. His dead body was discovered at his home in the 8100 block of Mulholland Terrace in Studio City, Los Angeles, four days after no one heard from him. His death, according to reports, was caused by coronary artery disease caused by atherosclerosis and prior to his passing, he had already engaged someone.
The young man's demise left his father devastated and in a statement to TMZ, he pleaded for "the speculation and questionable reporting" that made the rounds about his death to stop. According to him, "When a parent loses a child there is no greater pain. Therefore I am imploring people to respect my talented son's memory and feel compassion for his loving mother Sasha". Sylvester went on to describe Sage as the center of their universe adding that his loss will be felt in their family for the rest of their lives.
Sage Stallone was laid to rest at Westwood Village Memorial Park Cemetery after his funeral on July 21, 2012, at St. Martin of Tours Catholic Church in Los Angeles.
Seargeoh Stallone
Date of Birth: 1979
Occupation: Unknown
Seargeoh is Stallone's second son with Sasha Czack. He was diagnosed with autism at the age of three, but with therapy and specialized schools, his condition became a little better at the age of 10. Seargeoh debuted as an actor in a small role as Rocky Balboa Jr. in "Rocky II," however, his condition was a hindrance to his desire to pursue his father's career. Unlike his siblings, he lives a quiet light away from the eyes of the media.
Sophia Rose Stallone
Date of Birth: August 27, 1996
Occupation: Model, Businesswoman
Born in Miami, Florida, USA, Sophia is the first child of Jennifer Flavin and Sylvester Stallone (his third child). She was born with a hole in her heart that required her to undergo open-heart surgery at UCLA Medical Center when she was 2 1/2-month-old. Thankfully, she recovered but was forced to live under very strict conditions. At the age of 16, she went in for another surgery that also turned out to be successful.
Sophia enrolled in the University of Southern California after her graduation from high school. Although she initially chose Art History as her major with a minor in Entrepreneurship and Film and, she later changed to her major to Mass Communications. Despite studying a bit of film in school and appearing on a number of TV series and talk shows such as "Home & Family", "The Contender", "Late Show with David Letterman", and "Access Hollywood", Sophia does not have any plans of taking up acting as a profession.
Instead, she decided to follow in her mother's footsteps to become a model and businesswoman. As a model, she has worked with big brands like Samantha Vega and Dolce and Gabbana. She also had an opportunity to pose for the cover of the fashion magazine known as Harper's Bazaar in 2017. Additionally, Sophia was also one of the guest judges on the "Client on the Go" episode of Project Runway. However, her ultimate goal is to become an entrepreneur, owning her own fashion and makeup line.
In addition to beauty and fashion, the young woman also loves literature, cooking, connecting, and communicating with people about different topics, even sensitive ones, according to her blog sophiastallone.co.
Sistine Rose Stallone
Date of Birth: June 27, 1998
Occupation: Model and Actress
Sistine is the second daughter produced from the marriage of the Oscar-nominated actor, Sylvester Stallone, and his third/current wife. She is currently a student at the University of Southern California where she is studying for a degree in communications.
Just like her mother who is a former model, Sistine has also taken up the profession. She signed to IMG Models in 2016 and made her fashion show debut for Chanel. She went on to appear in an issue of Glamour in July of the same year and by in 2017, Sistine was featured on the cover of Elle Russia for the month of November.
The beautiful lady debuted as an actress in the survival horror film "47 Meters Down: Uncaged", portraying the character of Nicole. However, she does not see herself becoming a professional actress. She told The Hollywood Reporter that "As for me, I don't think I could ever act, I'm good for modeling because I don't have to talk. [Acting] is something you're born with. My mother is a model. I have dreamed about being a model since I was a little girl."
Scarlet Rose Stallone
Date of Birth: May 25, 2002
Occupation: Actress and Social Media Personality
Scarlet is the youngest daughter and last child of Sylvester and Jennifer. She attended St. Paul the Apostle School in Westwood, Los Angeles, and was a track-and-field star during her time there. Scarlet is currently a university undergraduate.
Being the daughter of a major Hollywood star, the young lady, just like her sisters, has made a few appearances on-screen. One of the first appearances she made on television was in the documentary "Inferno: The Making of The Expendables" (2010). Also in the same year, she featured in her first television talk show in "Late Show with David Letterman". Later on, she worked alongside her father and uncle in the drama film titled "Reach Me".
Just like Sophia and Sistine, Scarlet has also become a social media sensation. She has a YouTube channel called Scarlet Stallone, which she created on the 16th of April 2016 and it has ganared more than 618, 550 views, and over 20.4K subscribers. She joined Twitter in December 2016 and as of October 15, 2020, her account "scarletstallone", has 12.2K followers. On Instagram, the celebrity kid is even more famous with over 683k followers.
The three fearless, confident, smart, and of course beautiful sisters, were picked to be Miss Golden Globe at 74th Golden Globe Awards.
In all, the Hollywood filmmaker has four children, three daughters, and a son.
Fact Check: Is He Really Dead or Still Alive?
Sylvester Stallone once fell victim to an alarming, false death report sometime in 2016 and in 2018. The rumors claimed that he was dead but couldn't state what exactly had killed him.
Reacting to the rumors, the Oscar-nominated actor released a funny picture he took with the heavyweight boxing champion, Sergey Krusher Kovalev. This wiped the whole rumor away.
After this, Sly ignored the speculations that were made about the death report and moved on with his life. His social media is still active to date and evidently, he enjoys life and health to the fullest.
Another fake death notice claimed the Rocky actor had died after a "secret" battle with prostate cancer, with photos of him looking unwell and balding. In this case, the pranksters even mocked up fake pictures showing the actor in his "final days".
The hoax, which started overnight in the US while the actor and his representatives were asleep, raced across the internet. The actor and his brother took to social media to debunk the prank. "Please ignore this stupidity," Stallone wrote in an Instagram post. "Alive and well and happy and healthy."
How Tall Is Sylvester Stallone?
Like most people in Hollywood, Sylvester Stallone works hard to ensure his body is in good shape, he stands 10 inches taller than 5 feet. You have to admit that he has a reasonable height for men which may have made him one of Hollywood's favorites for action movies.
Profile Summary
First Name:
Sylvester
Last Name:
Stallone
Estimated Net Worth:

$400 million
Salary:
$16 million
Source of Wealth:
Acting, Film Directing and Production
Last Updated:

2020
Also Known As:

Italian Stallion
Sex/Gender:

Male
Profession:

Actor, director, screenwriter, producer and artist
Famous For:
Rambo (2008), The Expendables series
Colleges/Universities Attended:

Miami Dade College
University of Miami
Educational Qualifications:

Bachelor of Fine Arts (BFA)
Religion:

Christianity
Birthday & Zodiac

Age/Date of Birth:

July 6, 1946
Zodiac Sign:
Cancer
Birth Place:

New York City, New York, U.S.
Nationality:
American
Ethnicity/Race:

Mixed
Country of Residence:

United States of America (USA)
Physical Attributes

Height:

5 ft 10 in (1.77 m)
Weight:

88.5kg (195lbs)
Eye Colour:

icy blue
Hair Color:

Grey
Other Body Measurements:

Chest- 50 inches
Waist-29.5 inches
Biceps-17 inches
Relationships

Marital Status:

Married
Spouse/Partner:

Jennifer Flavin(1999);
Previously Married: Sasha Czack
(m. 1974; div. 1985)
Brigitte Nielsen
(m. 1985; div. 1987)
Family and Relatives

Father:

Frank Stallone
Mother:
Jackie Stallone
Children:

5 children:
Sage Stallone (5 May 1976)
Seargeoh Stallone (1979)
Sophia Rose Stallone (27 August 1996)
Sistine Stallone (27 June 1998),
Scarlet Rose Stallone (25 May 2002)


Siblings:
Frank Stallone (Brother)
Toni Ann Filiti (half-sister)
Other Relatives:

Silvestro Staglione (Grandfather)
Jeanne Victoria Anne Clerec (Gramdmother)
Edmund D'Alto (Nephew)