Sylvester Stallone is an American actor, director, producer and screenwriter. Read more about Sylvester Stallone net worth, daughter, son, wife, family, kids, height and more.
Sylvester Stallone Family
Sylvester Stallone was born on July 6, 1946, in New York City. His father Frank Stallone was a hairdresser and beautician. His mother Jacqueline Jackie used to dance as well as promote women's wrestling. She is also an astrologer. His half-sister Toni Ann Filiti suffered lung cancer that led to her death in 2012 at the age of 48-year-old. His younger brother named after his father Frank is also an actor and musician.
Sly's signature droopy face and slurred speech is as a result of a complication that occurred during his birth which led to a misuse of two pairs of forceps by the doctors. His childhood was not quite as pleasing as a result of the rocky relationship between his parents which later led to their divorce. Sly was just 9 at the time, he then lived with his dad in Maryland and later with his mom in Philadelphia.
Sly was thrown out of school many times and was labelled by his schoolmates as the one who would most likely end up on an electric chair. After high school, he studied dramatic arts in college and moved to New York to pursue a career in acting.
In New York, Sly worked odd jobs to make ends meet. He was later thrown out of his New York apartment and became homeless. After sleeping at the Port Authority Bus Terminal in NYC for 3 weeks, he became desperate and accepted a role in a softcore porno movie which paid him $200 for every 2 day's work.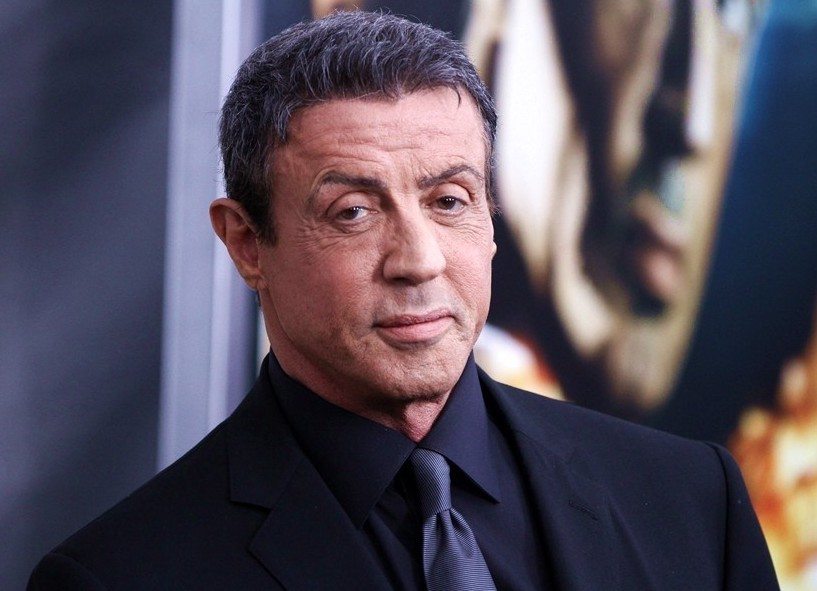 Sylvester Stallone Net Worth
Sly went on to land minor roles in numerous movies including a couple of Woody Allen films. He then began penning his own stories. His first story about a thug aspiring to become a pro boxer was inspired by the Muhammad Ali–Chuck Wepner fight.
Sly made up his mind to sell the script to only the producer who would let him star as the lead role. He got his wish when he sold the script to Irwin Winkler and Robert Chartoff for $350,000. The story was made into the 1976 movie Rocky which was an instant smash hit, grossing $117 million at the box office against a $1.1 million budget. Sly made another $23,000 from the movie. Rocky received 10 Academy Award nominations winning 3 of them for Best Picture, Best Directing and Best Film Editing.
Stallone also began directing movies and continued to star in movies that enjoyed huge commercial success. He wrote, directed and starred in the first sequel to Rocky in 1979 which was also a hit grossing $200 million. He earned $7,000,000 from his roles.
See Also: Arnold Schwarzenegger Net Worth
Sly landed another major commercial and critical success creating a new character "John Rambo" in First Blood (1982). Stallone's Rocky film series have included 7 movies from 1976 to 2015 while his Rambo film series have included 4 movies from 1982 to 2008. Earnings from these 11 movies are majorly responsible for his wealth.
Though Sly experienced a period of flopped movies especially in the mid 90's, he regained success with sequels to his signature movies as well as other movies.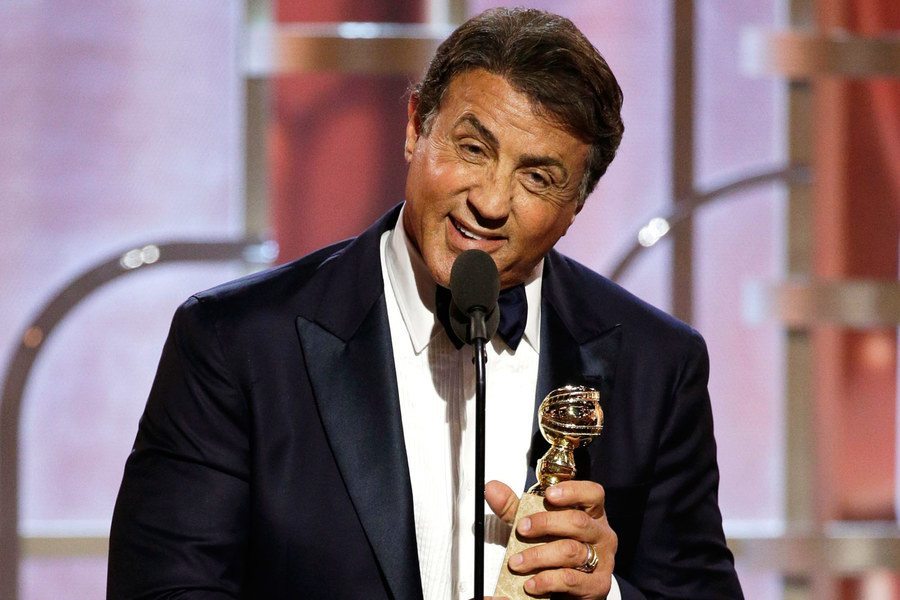 After a rather quiet period from the actor and filmmaker, he came back with a big bang in 2010 with the action star-studded movie "The Expendables" which he directed, produced and also starred. The movie which eventually produced two other sequels gave Sly his biggest opening in the box office. He has earned over 50 million from The Expendables franchise.
After almost 5 decades in the industry, Sly has shown no signs of slowing down. Stallone has a star on the Hollywood Walk of Fame, and on 2010 was inducted into the International Boxing Hall of Fame in the non-participant category. He received his first Golden Globe Award in 2015 for Best Supporting Actor in Creed where he reprised his Rocky Balboa role. The action star who is well known for his Rocky Balboa and John Rambo characters has a net worth estimated at $400 million.
Here's A Look At How Much Sly Received From Some of His Other Movies
Staying Alive (1983) – $10,000,000
Cobra (1986) – $13,000,000
Lock Up (1989) – $15,000,000
Tango & Cash (1989) – $15,000,000
Oscar (1991) – $15,000,000
Cliffhanger (1993) – $15,000,000
Demolition Man (1993) – $15,000,000
Daylight (1996) – $17,500,000
Driven (2001) – $20,000,000
D-Tox (2002) – $20,000,000
Bullet to the Head (2012) – $12,000,000
Escape Plan (2013) – $10,000,000
Sylvester Stallone Wife, Daughters, Son, Kids
Sylvester Stallone has had a fair share of broken relationships. The actor has walked down the aisle three times with different women. His first wife Sasha Czack is from Pennsylvania. They married on 28 December 1974 and they share two sons, Sage Moonblood and Seargeoh.
The actor's first son Sage was born on May 5, 1976, but he died on July 13, 2012, at the age of 36. His death according to reports was caused by heart disease. His younger son Seargeoh received a heartbreaking diagnosis stating that he suffers from autism at an early age. Sylvester's marriage with Sasha later ended in 1985 on Valentine's day.
The actor found love again this time in the arms of a model and actress. Her name is Brigitte Nielsen and she is a real definition of 'beauty personified'. She wedded Sylvester on December 15. 1985. But apparently, she isn't the type that stays loyal for too long.  The duo's marriage ended after two years. During these events, nobody was sure what had led to the split but it was very evident that the ex-lovers had made up their mind to go their separate ways.
Currently, Stallone is married to Jennifer Flavin. The pair seems to be incredibly in love and there are no rumours of separation or domestic fight whatsoever. They have had three daughters; Sophia, Sistine and Scarlet. Although they have managed to stay away from the media eyes, it is clear that their marriage is doing great. His daughters are fearless, confident, smart and of course beautiful. They were picked to be Miss Golden Globe at 74th Golden Globe Awards.
In all, the Hollywood filmmaker has four children, three daughters and a son.
Sylvester Stallone Height
Like most people in Hollywood, Sylvester Stallone maintains his body shape. He stands on the average American male height of 5 feet 10 inches. You have to admit that he has a reasonable height for men which may have made him one of Hollywood favourites for action movies.
Is Sylvester Stallone Dead?
Sylvester Stallone once fell victim to an alarming dead prank sometime in 2016. The rumours claimed that he was dead but couldn't state what exactly had killed him. However, the Oscar-nominated actor released a funny picture he took with the heavy champion, Sergey Krusher Kovzalev that wiped the whole rumour away. He simply ignored the speculations and moved on with his life. His social media is still active till date and evidently, he enjoys life and health to the fullest.