What is Arnold Schwarzenegger's Net Worth?
| Net Worth: | $400 million |
| --- | --- |
| Salary: | N/A |
| Income Sources: | Acting, filmmaking body building career, politics, businesses and investments |
| Age/Date of Birth: | July 30, 1947 |
| Height: | 6 ft 2 in or 188 cm |
| Nationality: | Austrian-American |
| Last Updated: | 2020 |
Excelling in one or two professions is hard enough but at 70, Arnold Schwarzenegger has left a remarkable print in the world as a very successful Austrian-American actor, filmmaker, producer, former bodybuilder, and politician. As of 2020, Arnold Schwarzenegger's net worth is $400 million.
The man is versatility personified and nobody could have imagined that a mere bodybuilder from a small European village would become one of Hollywood's biggest stars. Like that wasn't enough, he married into the prestigious Kennedy family and served twice as the Governor of California. Impressed yet? Not that we are surprised, considering his prowess and all the hard work he has put in.
A Breakdown of Arnold Schwarzenegger's Net Worth
There is no gainsaying that Arnold Schwarzenegger is among the world's most popular actors. He is easily recognizable in all parts of the world as a result of his numerous box office hits that go as far back as over thirty years. But it might interest you to know that Arnold was already rolling in millions before he became a professional actor. And with the money he made from his very first profession, he was able to venture into other businesses through which he grew his net worth to a current estimated $400 million.
Arnold Muscled His Way To His First Real Money Through Bodybuilding
The multi-talented star's first career interest was soccer. However, he chose to focus on bodybuilding instead. At 15, Arnold began bodybuilding training and at 17, he started contesting in competitions. At 18, he won his first competition, the junior Mr. Europe contest. He was serving with the Austrian army at the time. Arnold won the 1966 Mr. Universe at the second try at the age of 20, making him the youngest ever Mr. Universe. He went on to win the competition three more times.
Arnold saw bodybuilding as a ticket to America as one of his dreams was to become "the greatest actor". Consequently, after he was crowned Mr. Universe for the fourth consecutive time, he decided to leave his small town of Thal, Austria, for Los Angeles, California, USA, at the age of 21. Thanks to his bodybuilding championships, he arrived in the United States financially stable, having $27,000 in cash (worth approximately $182,000 today after inflation adjustments), which he saved up from his bodybuilding prize money.
However, with his dreams of becoming a Hollywood star still a long way off, Arnold continued his bodybuilding, attaching himself to Joe Weider's Gold's Gym in Venice Beach. Just two years later, he grabbed his first Mr. Olympia title in New York and would go on to win the title 6 more times. He also won the Mr. World 1970.
As his bodybuilding career bloomed, Arnold began to write columns for several fitness magazines. Today, he is considered an icon in the field of bodybuilding. He owns several gyms and fitness magazines and has written many books on fitness. Additionally, he also owns Arnold's Sports Festival, which has held every year in Columbus, Ohio, since he started it in 1989. The festival is usually attended by thousands of health and fitness professionals from both within and outside the United States.
His Various Business Ventures
The Superstar Actor Was Once A Bricklayer
Upon his arrival in the US, Arnold took English classes at Santa Monica College in California. He also schooled at the University of Wisconsin–Superior and earned a degree in international marketing of fitness and business administration by correspondence in 1979. Armed with the knowledge he gained from school and the money he made from bodybuilding, Arnold ventured into business. First up was a bricklaying business which proved very lucrative.
Meanwhile, after Arnold Schwarzenegger relocated to the U.S in 1968, he brought over his bodybuilding friend, Franco Columbu, with the help of Joe Weider. Banking on Franco's bricklaying skills, the two friends agreed to start laying bricks in between iron-pumping sessions at Gold's Gym in order to maintain their muscular physique and also to earn some cash.
They decided to outsmart their competitors by offering their services at a much lower price but unfortunately, that did not win them many customers. Consequently, he told Tim Ferriss in an interview, they decided to repackage their company and owing to the fact that at that time, everything European was huge in America, they rebranded themselves as European bricklayers and increased their prices. They put up an advert in the Los Angeles Times describing themselves as European bricklayers and masonry/marble experts who also build chimneys and fireplaces the European style.
Just one week after the ad, there was a big earthquake in Los Angeles. The chimneys fell off, houses were destroyed, walls were cracked and as a result, calls began to roll in from people who needed their services. For the next two years, the pair were continuously busy fixing peoples' homes for thousands of dollars.
From Bricklaying To Mail-Order Business
With enough cash flowing from his bricklaying business, Schwarzenegger redirected the excess into a direct mail order business. At first, he sold training manuals with titles such as "Building the legs of an oak" or "Building a chest like a fortress" under the name Arnold Strong. Later on, he began selling the manuals under his own banners such as The (New) Encyclopedia of Modern Bodybuilding, Arnold's Bodybuilding for Men, and Arnold's Bodybuilding for Women. Selling his courses through the mail orders became his new source of additional income through which he was able to afford what he wanted and even have enough to save. In addition to the manuals, he also sold bodybuilding and fitness-related equipment.
Arnold Became A Self-Made Millionaire In His 20's Through Real Estate
Still in the bodybuilding business and nursing his Hollywood dreams, Schwarzenegger thought it wise to put the money he had saved so far to good use. After a careful study of the market, he decided to venture into real estate. He began by making a $214,000 down payment for a building with four apartments and amazingly, he was able to make a profit of $146,000 just a year later after selling the building for $360,000.
Rather than spending it frivolously like most young men his age would do, he reinvested the profit by purchasing another building, a 12 unit building. Again, his investment paid off so well that he was able to buy a 36 unit building followed by a 100 unit building. Every time Arnold sold a building he shrewdly used the profits to buy the next one, avoiding taxes and increasing his potential future profits.
Encouraged by the huge profits he was making from the business, Arnold continued buying property in Los Angeles, including apartments, office blocks, and condominiums. At one time, he sold for $2.3 million a building he bought in Santa Monica at the cost of $450,000. At another time, he recorded a $7 million gain after he sold an office building located in Nevada. He purchased the building years earlier at a very cheap price.
Incredibly, a few years down the line, even before his 25th birthday, Arnold went from being fresh off the boat Austrian immigrant bodybuilder and aspiring actor to a millionaire. Even now, he is still very active in the real estate business and owns various property holding companies that own real estate in Los Angeles (most of which are in Venice Beach). He is also a stakeholder in several office building complexes, Luxury home complexes, among other properties.
Other Businesses and Investments
According to a financial disclosure statement Arnold Schwarzenegger filed with the Los Angeles County registrar-recorder ahead of the 2003 gubernatorial election, he has investments in over 100 ventures (19 of which the report says, are valued at over $1 million). These ventures include private investment funds, several direct stakes in operating businesses, stocks, managed stock accounts, bonds, venture funds, and also a high-end mutual fund company that is overseen by Nobel laureates.
In addition to his interests in the fitness industry, Arnold also has a personal jet-leasing business and for many years, he has leased a Boeing 747 to Singapore Airlines. He is also a stakeholder in movie theaters, an Internet software business, and has stocks in different companies, including Weight Watchers International, Gannett Co., Roto-Rooter Inc., and International Speedways, media giants.
Schwarzenegger also a part-owner of the Texas-based investment firm, Dimensional Fund Advisors, which has about $40 billion in assets under management. Among the millionaire's major investments is also the one-million-square-foot shopping mall known as Columbus' Easton Town Center. He is also the owner of a film production company named Oak Productions, Inc.
Hello Hollywood
The fact that Arnold Schwarzenegger is one of the biggest shots in the acting business can never be disputed. He began his acting career when he was already a millionaire businessman, however, Hollywood brought him worldwide recognition and fame. He made his debut appearance in the 1970 movie "Hercules In New York" for which he was paid only $12,000. However, he subsequently, joined the list of the few actors who earn as much as $20 million+ for a single movie by the time he became a blockbuster movie machine toward the end of the 1980s. To date, his movies have garnered over $3.6 billion at the box office all over the world, placing him in the 30th spot on the list of highest-grossing actors ever.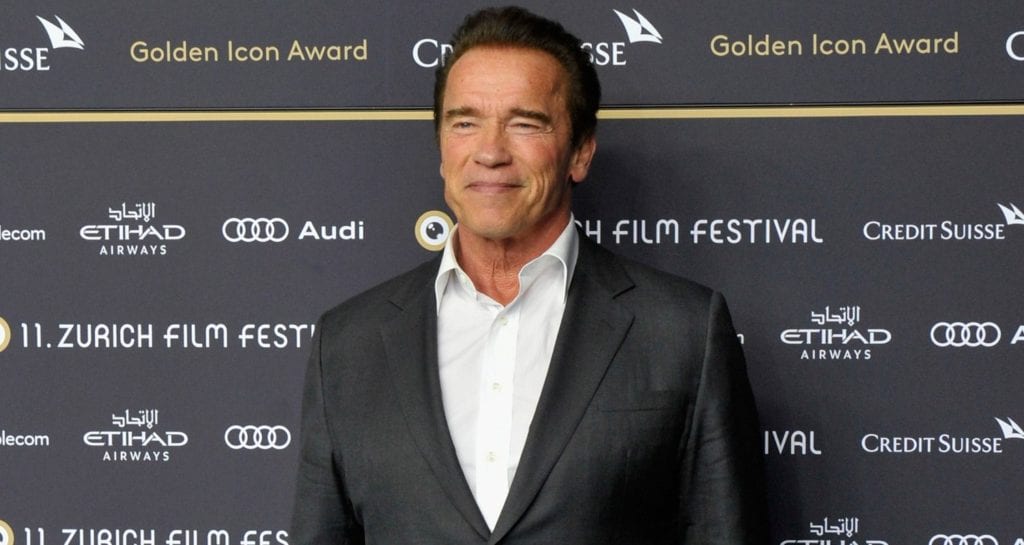 After appearing in a series of movies, his breakthrough came in the 1982 sword-sorcery epic movie "Conan the Barbarian" which was a box office hit. For his role in the movie, Arnold was paid $250,000. The following year, the actor was paid the sum of $360,000 to star in "Conan the Destroyer".
Arnold then starred in James Cameron's first installment of "Terminator" (1984), which became his signature role. For his part in the supposed small movie, Arnold agreed to have his pay slashed to $75,000 just so the movie studio would let him play the character of The Terminator instead of O.J. Simpson whom they wanted for the role. The film turned out to be a box office hit, grossing $80 million worldwide and automatically making Arnold Schwarzenegger a superstar.
He soon became an action megastar, starred in other box-office hits including "Commando" (1985) for which he earned $2 million, "Predator" which made him $3.5 million richer, and the 1988 blockbuster "Red Heat" for which he was paid $8 million. Towards the end of the 90s and early 2000s, Arnold had already become such a heavyweight in the industry that he demanded $25 million to appear in one movie.
He earned a whopping $30 million to portray his character in "Terminator" 3: Rise of the Machines. This, when divided per second, brings the actor's salary to a record-breaking $4000 for each second he spent on the movie. As huge as this sounds, this was not the biggest of Arnold's paydays. The biggest of them all came with his appearance in the 1988 Universal Pictures film titled "Twins".
Following his agreement to star in the film, which was his first comedy film, Arnold, the biggest star in the world at that time, was asked how much he would require to play the role he was cast in and rather than mention his price, he decided to strike a most unusual deal. The actor chose not to accept any upfront fee but instead, he requested to be paid 15% of whatever the studio will make from the film. Luckily for him, the arrangement ended up boosting his pay to $30 million as the movie became a hit. Arnold became even richer with his role in the 1990 film "Total Recall" as he netted $10 million in addition to 15% of the film's gross. He continues to make a lot of money from his acting career.
A Highlight of Arnold Schwarzenegger's Income Sources
Bodybuilding (Fitness business)
Acting
Businesses/Investments
-Bricklaying
-Mail-Order
-Real Estate
-Stocks
-Bonds
-Venture Funds Film Production Company
-And many others.
The Superstar Is A Lover of 'Unusual' Vehicles
Nicknamed "The Muscle Man", it is somewhat not surprising that the former bodybuilding champion has an uncommon taste for heavy vehicles. His interest in such vehicles was kindled right from the time he was a child during the Allied occupation of Austria as heavy military vehicles were a common sight.
As a result, he did not mind purchasing an M47 Patton tank (331) from Austria in 1991/2 when it was retired from Army service and spending $20,000 just to ship it to the United States. He had formerly operated the same tank in 1965 during his mandatory service in the Austrian Army. Equipped with an 810 horsepower Chrysler V12 engine, Arnold uses the 1951 tank to crush cars for the purposes of both entertainment and charity.
His love for large vehicles also led him to purchase a Humvee, produced by AM General, making him the very first civilian in the U.S. to own it. However, because he needed a civilian version of the vehicle that was street-legal, he lobbied the manufacturer to produce it and they eventually did so in 1992. Without wasting time, Arnold bought the first two Hummer H1s they sold.
The actor also added a Bugatti Veyron Grand Sport Vitesse to his car collection in 2014. The car is said to cost around $1-$3 million. However, he decided to sell t for $2.5 million in 2018. In 2017, the car lover got himself a Mercedes G-Class modified for all-electric drive. Among other cars that Arnold has in his collection, according to HOTcars is Tesla Roadster that cost him more than $100,000, a Cadillac Eldorado Biarritz, an Excalibur (sold for not less than around $89,000), a Custom Kreisel Electric G500, a Hummer H1 Slant Back, a Porsche Turbo, and a Custom Audi R8.
The politician also owns a black Bentley Arnage, a Dodge Challenger SRT8, a Mercedes-Benz SLS AMG Roadster (the price starts from about $130,000 to $540,000), and Bentley Continental GTC and Bentley Continental GT SuperSports Convertible.
His Venture Into Politics And Return To Hollywood
Inspired by Richard Nixon's speech in the race to the White House, Arnold became a Republican. In 2003, he announced he was going to run for the Gubernatorial recall elections in California. He won the election and was re-elected in 2006. Arnold Schwarzenegger served as the governor of California for two tenures, leaving office in January 2011.
Immediately after leaving office, Arnold returned to his acting career. The most notable of his comeback movies is "The Expendables" and its sequels in which he starred alongside Jean-Claude Van Damme, Bruce Willis and Sylvester Stallone. Arnold also starred in remakes of his previous movies.
In 2016, the former California Governor replaced billionaire Republican presidential nominee Donald Trump as the host of Celebrity Apprentice. He made his debut appearance in the 15th season. The show also features appearances from billionaire investor Warren Buffet. The new role will undoubtedly boost Arnold Schwarzenegger's net worth. Donald Trump's financial statement revealed that the real estate mogul made over $213 million throughout his 14 seasons with the NBC show that runs into about $16 million a year.
Meet His Wife And Children
In addition to being an actor and an astute businessman, Arnold Schwarzenegger is also a father and was once a husband. He was previously married to Maria Shriver and together they have four grown children.
Arnold's Ex-Wife Is A Journalist
Full Name: Maria Owings Shriver
Date of Birth: November 6, 1955
Occupation: Journalist, Author
Marital Status: Divorced ( Arnold Schwarzenegger m. 1986; div. 2017)
Number of Children: Four
Maria is a television journalist and in addition to that, she is also an author and the founder of The Women's Alzheimer's Movement, a nonprofit organization. She was introduced to Arnold in 1977 by Tom Brokaw during a charity tennis tournament that took place in her mother's home. They later got married on the 26th of April, 1986 at St. Francis Xavier Roman Catholic Church in Hyannis, Massachusetts.
While she's no Hollywood star Shriver was no stranger to the spotlight as she's part of one of the most famous families in the United States. Notably, her mother, Eunice Kennedy Shriver is the sister of U.S. President John F. Kennedy.
Shriver Filed For Divorce in 2011
After 25 years of bliss, trouble hit the couple's paradise, and on May 9, 2011, Arnold and Shriver announced their separation and Maria moved out of their Brentwood mansion. Shriver filed for divorce from the former Governor on July 1, 2011, citing "irreconcilable differences."
She sought for their marriage to be annulled after she got to know that her husband had fathered a child with a longtime member of their household staff, Mildred Patricia Baena. The child named Joseph Baena was born on the 2nd of October 1997, just a few days after the arrival of Maria and Arnold's last child, Christopher.
On May 17, 2011, Schwarzenegger admitted publicly that he fathered the child with Baena a decade and four years earlier. Sadly, he kept the child secret from his wife and only opened up to her after she confronted him with the information. The duo eventually finalized their divorce in 2017.
Here Are The Former Governor's Children With Maria
Katherine Eunice Schwarzenegger Pratt
Date of Birth: December 13, 1989
Occupation: Author
Marital Status: Married (Chris Pratt ​m. 2019)
Number of Children: 1
Born and raised in Los Angeles, California, Katherine is the eldest child of Arnold Schwarzenegger and Maria Shriver. She has written a number of books, including a children's book titled Maverick and Me. Katherine graduated from the University of Southern California in 2012 and in June 2018, she got romantically involved with actor Chris Pratt.
The following year, they got engaged and announced the good news on January 13, 2019. About four months later, precisely on June 8, 2019, they tied the knot in Montecito, California. Ten months later, the announced that they were about to have a new addition to their family and in August 2020, their first child, a daughter named Lyla Maria, arrived.
Christina Maria Aurelia Schwarzenegger
Date of Birth: July 23, 1991
Occupation: Producer
Marital Status: Single
Just like Katherine, Christina was born in Los Angeles, California, USA. She is Arnold and Maria's second child/daughter and a2013 graduate of Georgetown University in Washington, D.C. Christina is a producer known for the television series "The Doctors", the long-running entertainment-focused show titled "Access Hollywood", and the 2018 Netflix documentary "Take Your Pills" which she produced together with her mother.
"Take Your Pills" focuses on the most recent number one drug in America, a prescription stimulant called Adderall. The drug is basically used in the treatment of a mental health disorder known as attention deficit hyperactivity disorder (ADHD) as well as a sleep disorder called narcolepsy. Usually used to enhance performance, and even for purposes of recreation, it tends to become addictive when used daily in large doses.
Christina and her mother have appeared on several talk shows to promote the documentary and it is personal to the former because she had been on Adderall since she was very young. When she finally decided to come off the drug, it was a challenge for the first few months, according to her. It eventually took her about six/seven months to get back her original self, regaining her creative side that was lost since she was in high school.
Patrick Arnold Shriver Schwarzenegger
Date of Birth: September 18, 1993
Occupation: Actor and Model
Marital Status: Single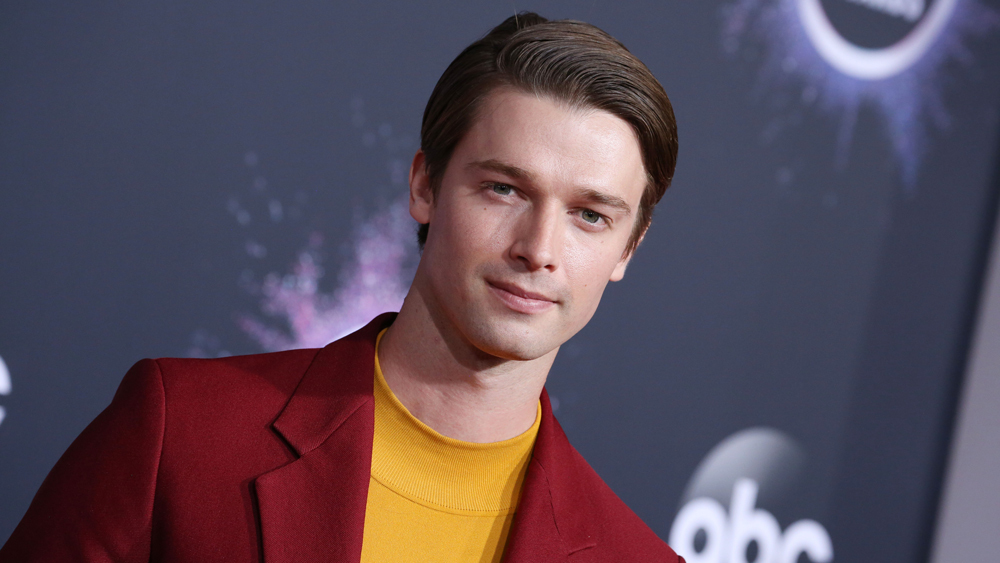 Patrick is the third child and first son of Arnold and his ex-wife. He was born and raised in Los Angeles, California, where he attended Brentwood High School. Interested in his father's acting business, he took private acting lessons with Nancy Banks as a high school undergraduate. In 2012, he got into the University of Southern California Marshall School of Business from where he graduated four years later with a minor in Cinematic Arts.
As a ten-year-old boy, Patrick appeared briefly in the movie "The Benchwarmers" and all through the time he was a child, his father practiced acting with him. By the time he turned 15, he established a clothing line, and in 2014, he franchised his own Blaze Pizza at The Grove in Los Angeles. The young man has gone ahead to open other locations at and Staples Center and also at his institution of higher learning. Additionally, Patrick is also signed with LA Models.
Christopher Sargent Shriver Schwarzenegger
Date of Birth: September 27th, 1997
Occupation: Unknown
Marital Status: Single
Christopher Sargent Shriver Schwarzenegger is Arnold's second son and the last of his four children with Maria. He studied at the prestigious Brentwood School from where he graduated in 2016 before moving on to the University of Michigan and graduating from there in May 2020. Upon his graduation, his father took to his Instagram to congratulate him, posting a photo of Christopher dressed in a cap and gown with an 'I did it' trophy in his right hand and a caption as seen below:
The young man looks quite different from his siblings as he is the only one in the family who is heavily built and slightly overweight. However, he seems to be working on himself now as his 2019 look showed that he had added more weight while he looked noticeably more trim on July 24, 2020, when he was seen getting food at health food store Erewhon in Santa Monica.
Although he is likely not a fan of gyming and working out, Christopher enjoys surfing, or at least he enjoyed it during his teen years. In 2011, he was involved in a surfing accident that left his ribs broken in addition to a collapsed lung. However, despite being separated and in the process of getting divorced at the time, his parents put him first, supporting him all through and helping him recover.
Profile Summary
First Name:
Arnold
Last Name:
Schwarzenegger
Also Known As:

Arnie, Austrian Oak, Conan the Republican, Styrian Oak, The Governator, The Running Man, Conan the Governor, The Machine, Commando
Sex/Gender:

Male
Profession:

Actor, filmmaker, businessman, author, and former politician and professional bodybuilder
Famous For:
Being one of the greatest bodybuilders of all times and his heavy duty super action roles in the Hollywood films.
Colleges/Universities Attended:

Santa Monica College
Educational Qualifications:

Not available
Religion:

Roman Catholicism
Birthday & Zodiac

Age/Date of Birth:

July 30, 1947
Zodiac Sign:
Leo
Birth Place:

Thal, Styria, Austria
Nationality:
Austrian-American
Ethnicity/Race:

White
Country of Residence:

USA
Physical Attributes

Height:

6 ft 2 in or 188 cm
Weight:

111 kg or 245 pounds
Eye Colour:

Blue
Hair Color:

Light Brown
Other Body Measurements:

Chest – 58 in or 147cm, Arms / Biceps- 22 in or 56 cm, Waist – 34 in or 86 cm, Calves – 20 in or 51 cm, Thighs – 28.5 in or 72 cm

Relationships

Marital Status:

Dating
Spouse/Partner:

Currently in a relationship with Heather Milligan (2013). Fomerly married to Maria Shriver (m. 1986; div. 2017)
Family and Relatives

Father:

Gustav Schwarzenegger
Mother:
Aurelia Schwarzenegger
Children:

Katherine Eunice Schwarzenegger (b. December 13, 1989), Christina Maria Aurelia Schwarzenegger (b. July 23, 1991), Patrick Arnold Shriver Schwarzenegger (b. September 18, 1993), and Christopher Sargent Shriver Schwarzenegger (b. September 27, 1997), and Christina Lynne Schwarzenegger
Siblings:
Meinhard Schwarzenegger (Older Brother: July 17, 1946 – May 20, 1971)
Other Relatives:

Cousins Carolina Fitzgerald Shriver, Patrick M. Knapp Schwarzenegger, Sophia Rose Shriver, Francesca Maria Shriver, Eunice Julia Shriver, Kathleen Potter Shriver, Thomas Kennedy "Tommy" Shriver, Timothy Potter Shriver, Mary Elizabeth "Molly" Shriver, Emma Rose Shriver, John Joseph Sargent Shriver, Caroline Potter Shriver, Samuel Kennedy Potter Shriver
Net Worth
Estimated Net Worth:

$400 million
Salary:
Unavailable
Source of Wealth:

Acting, filmmaking body building career, politics, businesses and investments
Common Questions:
Sylvester Stallone and Mel Gibson were offered to play the role of Terminator but both of them turned it down. The movie director, James Cameron then wanted to cast OJ Simpson in the role but it didn't work out, as a result, the role went to Arnold Schwarzenegger.
Arnold Schwarzenegger reportedly made $15 million for his role on Terminator 2.
Arnold Schwarzenegger was the Governor of Texas from October 7, 2003, to 2011, when he completed his second term in office.