| Net Worth: | $200 million |
| --- | --- |
| Salary: | $30,000,000 |
| Income Sources: | Acting, movie production |
| Age/Date of Birth: | March 19, 1955 |
| Height: | 6 feet (1.83 m) |
| Nationality: | American |
| Last Updated: | 2020 |
Bruce Willis is a well known Hollywood action movie star. With over 3 decades and counting in the industry, the Die Hard star has shown no signs of slowing down.
He is also a movie producer and has enjoyed moderate success as a singer. His net worth stemming from his works in Hollywood as well as his business ventures is estimated at $200 million.
The Early Days of His Life
Walter Bruce Willis was born on March 19, 1955, in Idar-Oberstein, West Germany as the first child of an American father who was a soldier and a German mother who was a bank teller. After his father's stint with the army ended in 1957, the family moved back to Carneys Point Township, New Jersey.
Willis enrolled in Penns Grove High where he became popular for his good sense of humor as well as serving as the student council president. In high school, Willis's speech was marred by stuttering which earned him the nick "Buck-Buck". However, the stuttering abruptly disappeared while he was performing before a large crowd. One couldn't wish for better clarity for a "calling". He then spent the rest of his high school days as an active member of the drama club.
After high school graduation, Willis, 18, decided to take up a blue-collar job following what had become a regular for his family as Senior Willis worked as a factory worker, welder, and master mechanic. Willis first worked in a chemical factory but chickened out after a colleague died on the job. Still interested in the blue-collar line, Willis took up another job as a security guard.
He went back to the classroom to study drama at Montclair State University but dropped out in his sophomore year and moved to New York to pursue an active acting career. While in New York, Willis supported himself by working as a bartender and waiter. He soon landed off-Broadway roles and received moderate TV exposure with shows like "Miami Vice." He also had minor roles in films like Frank Sinatra's "The First Deadly Sin" and Sidney Lumet's "The Verdict."
The Breakthrough
In search of bigger roles, Bruce headed to Hollywood in 1984, where he auditioned for the lead role of David Addison Jr in ABC detective-comedy series "Moonlight." Willis' performance wowed the execs enough to land him the job which was aspired for by 3,000 others. The series, which co-starred already-established actress Cybill Shepherd, immediately became a success winning Willis an Emmy and Golden Globe award for his role, as well as establishing him as a movie star. His fame netted him a $6 million advertising gig with Seagram's Golden Wine Cooler products, which lasted for two years.
While still on the Moonlight series, which lasted for 4 seasons ending in May 1989, Willis landed major roles in two  Blake Edwards films- "Blind Date"(1987) and "Sunset"(1988). During this period, he also launched a music career releasing his debut album "The Return of Bruno," which spawned a successful single and generally enjoyed moderate success. He later released two other albums in 1989 and 2001.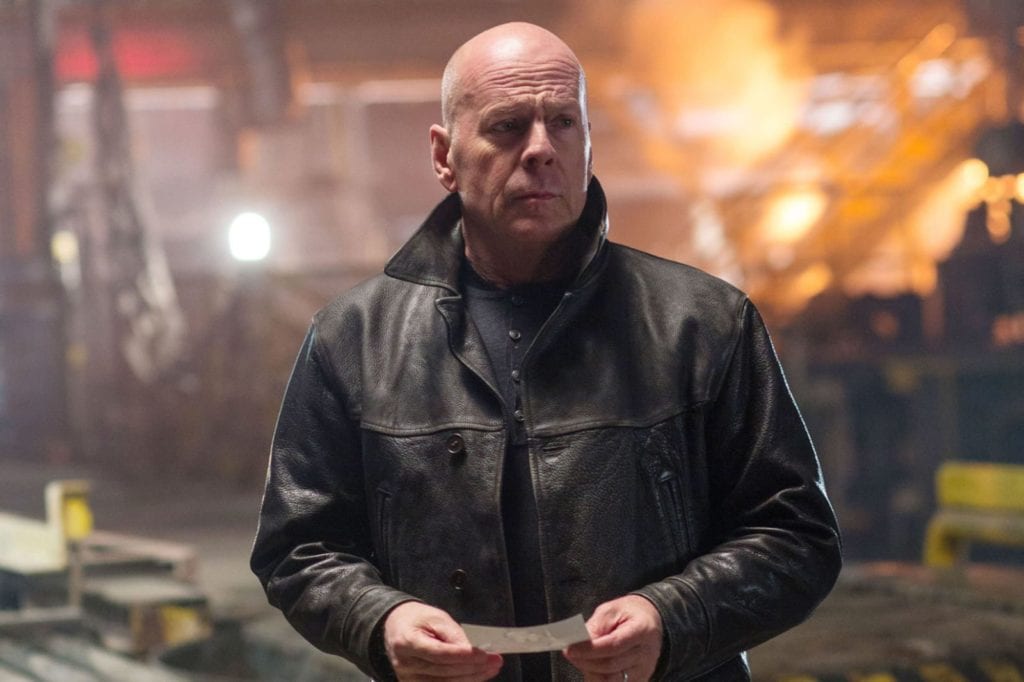 A Breakdown of His Net Worth
Willis established himself as an action hero with the 1998 action-packed blockbuster "Die Hard." The film generated much buzz after popular action heroes like Arnold Schwarzenegger and Sylvester Stallone previously turned down the lead roles. Die Hard was a smash hit, grossing almost $140 million. Willis reportedly received $5 million for the acclaimed role. Die Hard has spurned about 4 sequels, which have all enjoyed critical acclaim and commercial success, grossing over $1 billion and earning Willis over $80 million.
Since then, Bruce Willis has starred in popular buzz-generating blockbusters. However, like every Hollywood actor, Willis has had a few flops like The Bonfire of the Vanities (1990), Striking Distance (1993), and Breakfast of Champions (1999).
Here's a look at Bruce Willis earnings from some of his top-rated movies;
The Last Boy Scout (1991) – $14 million
Pulp Fiction (1994) – $800,000
Last Man Standing (1996) – $16.5 million
Armageddon (highest-grossing film of 1998) – $14.8 million
The Sixth Sense (1999) – $14 million
The Kid (2000) – $20 million
Unbreakable (2000) – $20 million
In the year 2000, Willis made a total of $54.5 million from all his endeavors. The following year in 2001, he snapped his second Emmy for his guest role in TV series "Friends."
Hart's War (2002) – $22.5 million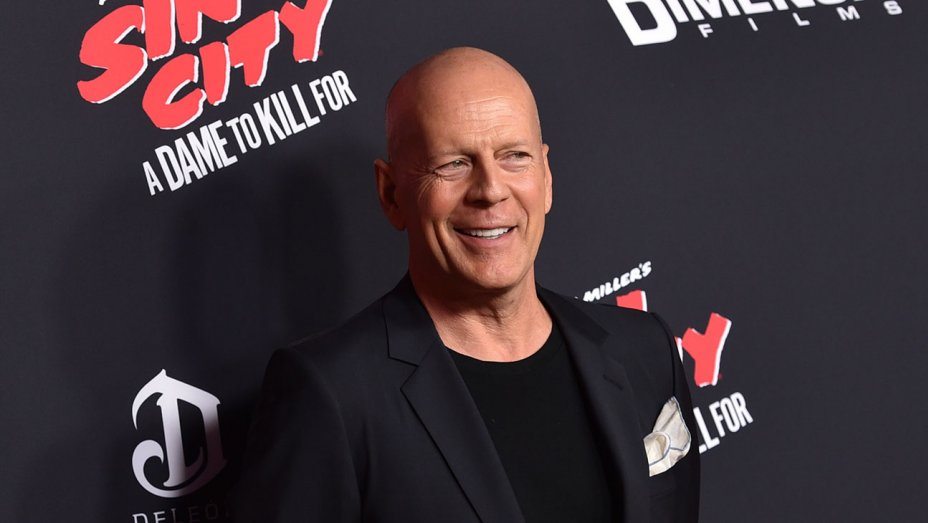 In North America alone, over 60 of Willis-featured films have grossed over $3 billion to grant him the 8th spot on the list of highest-grossing lead actors. Meanwhile, Bruce has also ventured into producing some of his movies, his recent works include "Precious Cargo," "Marauders The Bombing," and "Going Under."
Willis nets an estimated value of $200 million. Alongside fellow action heroes like Arnold Schwarzenegger and Sylvester Stallone, Willis is a co-owner of theme restaurant Planet Hollywood which was established on October 22, 1991, in New York. Willis since 2009 owns about 3.3% shares in French Belvédère's Sobieski Vodka. He also owns The Liberty Theater and The Mint Bar businesses in Hailey, Idaho. He owns a self-named line of perfumes, as well as a female collection named "Lovingly" in collaboration with LR.
Bruce Willis has an enviable real estate collection. He owns several properties in Sun Valley, Idaho, mansions in Penns Grove, New Jersey, Los Angeles, Malibu, California, a beach house in  Parrot Cay in Turks and Caicos, and a ranch in Montana. He also owns a rented apartment in the famous Trump Tower.
The Actor is Happily Married to Model Emma Heming
Bruce Willis has been married twice in his lifetime. His first marriage was to actress Demi Moore. Moore is not just an actress but also a film producer. His second and current marriage is with Emma Heming, an American model, and actress. Let's meet them below.
Name: Emma Heming
Date of Birth: June 18, 1978
Place of Birth: Malta
Occupation: Model, Actress
Years Active: 1994 – Present
Spouse: Bruce Willis (married 2009)
After finalizing his divorce from his first marriage to Demi Moore, Bruce remarried again on March 21, 2009, and this time, to model Emma Heming. The couple first got hitched in the Turks and Caicos Islands, but the ceremony was not legally binding. However, six days later, they tied the knot again in a civil ceremony held in Beverly Hills, California.
Born in Malta, Heming was raised in north London, England, as well as California, United States. She has appeared on the covers of several notable magazines, including Glamour, Elle, Shape, Town and Country, and W Magazine. Heming has equally walked at runway fashion shows for top brands like Valentino, Ralph Lauren, Chanel, John Galliano, and Victoria Secrets.
Bruce Willis's marriage to Emma Heming has produced two daughters, namely Mabel Ray, born in April 2012, and Evelyn Penn, born in May 2014. Through their marriage, Heming also became a stepmom to Bruce's three daughters from his first marriage to Demi Moore.
Before Emma, Bruce was Previously Married to Actress Demi Moore
Name: Demi Moore (born as Demi Gene Guynes)
Date of Birth: November 11, 1962
Place of Birth: Roswell, New Mexico, United States
Occupation: Actress, Film Producer
Years Active: 1981 – Present
Spouse: Bruce Willis (married 1987; divorced 2000)
Bruce Willis's first wife, Demi Moore, made her acting debut in 1981 and has been active in the industry for close to four decades and still counting. Some of her most notable works include Ghost (1990), About Last Night…(1986), The Hunchback of Notre Dame (1996), The Hunchback of Notre Dame II (2002), Margin Call (2011), and Rough Night (2017).
The couple got married on November 21, 1987, but separated on June 24, 1998, after spending 11 years together. The divorce cost Willis a whopping $90 million and was rated among the most expensive celebrity divorces ever. Their marriage produced three daughters, namely Rumer (born in 1988), Scout (born in 1991), and Tallulah Willis (born in 1994).
After their separation, Bruce remained single until he met and married his second wife, Emma Heming. On her part, Demi Moore also moved on to another relationship with actor Ashton Kutcher; they were married from September 2005 to 2013.
Bruce Willis Has a Total of Five Children
Through his first marriage to Demi, the actor has three daughters- Rumer (born in 1988), Scout (born in 1991), and Tallulah Willis (born in 1994). His marriage to Emma also produced two children- Mabel Ray, born in April 2012, and Evelyn Penn, born in May 2014, thus bringing the number of the actor's children to five. Meet them below.
Rumer Willis
Mother: Demi Moore
Date of Birth: August 16, 1988
Place of Birth: Paducah, Kentucky, United States
Occupation: Actress, Singer
Years Active: 1995 – Present
Marital Status: Single
Just like Bruce Willis and his wife, his kids are also no strangers to the limelight. His first daughter, Rumer Willis, who was born in 1988, has also carved a niche for herself in the entertainment industry as a singer and actress. She has been active since 1995 and has appeared in a handful of movies and TV shows. Rumer is also famous for being the winner of the 2015 edition of Dancing with the Stars.
Her notable movies include The House Bunny (2008), Air Strike (2018), and Once Upon a Time in Hollywood (2019). Some of her popular TV shows are 90210 (2009-10), Empire (2017-18), and The Masked Singer (2019), among others.
Scout Willis
Mother: Demi Moore
Date of Birth: July 20, 1991
Place of Birth: Sun Valley, Idaho, United States
Occupation: Actress
Education: Brown University
Relationship Status: In a relationship with Jake Miller
Born in 1991, Scout Willis also take the footsteps of her parents. Like her sister Rumer, she is also an actress best known for her roles in movies such as The Scarlet Letter (1995), Bandits (2001), and Moonrise Kingdom (2012). She is currently in a relationship with an American model named Jake Miller.
Tallulah Willis
Mother: Demi Moore
Date of Birth: February 3, 1994
Place of Birth: Los Angeles, California, United States
Occupation: Actress
Relationship Status: In a relationship with Dillon Buss
The last of the three daughters of Bruce Willis and his first wife, Demi Moore, Tallulah was born in 1994, and she is equally an actress. She has appeared in several movies and TV shows, including The Scarlet Letter (1995), Bandits (2001), The Whole Ten Yards (2004), Good Morning America, and Entertainment Tonight. She is currently in a relationship with Dillion Buss.
Mabel Ray Willis
Mother: Emma Heming
Date of Birth: April 2012
Mabel is the first child between Willis and Emma Heming. The couple welcomed her in 2012, and she's currently in grade school. Willis and Emma have never ceased to use any opportunity to gush over their daughter by sharing their photos on Instagram. They always notify fans of the milestone their kids have achieved in their academics.
Evelyn Penn Willis
Mother: Emma Heming
Date of Birth: May 2014
The youngest of the Bruce Willis family, Evelyn was born in May 2014. Like her sister Mabel, she is also in grade school. Although she and her sister are very young, compared to Bruce's adult children, it is known that the five Willis daughters share a strong bond despite having different mothers. Looking at the trend in the family, it is equally won't be surprising to see Mabel and Evelyn follow in the footsteps of their older sisters and parents.
Why People Thought Bruce Willis Was Dead
Bruce Willis has been a victim of a celebrity death hoax in the past. In 2014, the actor was reported dead by some sources, causing many fans to take to social media to express their sympathy as a Facebook page was also created in his memory. But it was found later that it was all a hoax.
Profile Summary
First Name:
Walter
Last Name:
Willis
Estimated Net Worth:

$200 million
Salary:
$30,000,000
Source of Wealth:
Acting, movie production
Last Updated:

2020
Also Known As:

Bruno
Sex/Gender:

Male
Profession:

Actor, Producer, and Singer
Famous For:
Armageddon (1998), The Sixth Sense (1999)
Colleges/Universities Attended:

Montclair State University
Educational Qualifications:

Uknown
Religion:

Non religious
Birthday & Zodiac

Age/Date of Birth:

March 19, 1955
Zodiac Sign:
Pisces
Birth Place:

Idar-Oberstein, Germany
Nationality:
American
Ethnicity/Race:

Mixed
Country of Residence:

United States of America (USA)
Physical Attributes

Height:

6 feet (1.83 m)
Weight:

93 kg (205 lbs)
Eye Colour:

Brown
Hair Color:

Bald
Other Body Measurements:

Chest Size: 46 Inches
Waist Size: 20 Inches
Arm/Biceps: 32 Inches
Relationships

Marital Status:

Married
Spouse/Partner:

Emma Heming
(m. 2009)
Previously married:
Demi Moore
(m. 1987; div. 2000)
Family and Relatives

Father:

David Willis
Mother:
Marlene Willis
Children:

5 children including:
Rumer Willis (b. 1988),
Scout LaRue Willis (b. 1991)
Tallulah Belle Willis (b. 1994).
Siblings:
Florence (Sister)
Robert (deceased)
David (Brother)
Other Relatives:

N/A