While it is true, that money isn't everything, we cannot deny its importance in a sensitive race like contesting for the United States' presidency. Having a few extra zeros to your net worth is undeniably an advantage, think about the huge finance involved in running a campaign. A trip down history lane reveals that out of the 43 presidents America has ever had, just about 9 of them didn't have a six-zero net worth.
However, this list which reveals the richest American presidential candidates of all time will also show you that money isn't the key factor in winning the white house race, as some of them, though stinking rich never emerged winners. I guess time will tell if the others (i.e the 2016 contestants) will share the same fate as their historic counterparts.
Note that the net worth of these politicians does not necessarily relate to the time at which they contested, as some of them who were once multi-millionaires have seen their value drop over the years and vice versa. And If we were to go by that format, then Ross Perot, who was once worth an estimated $4.3 billion would be sitting at the top of this list.
13. James M. Fox
Net worth: $40 million
Party: Democratic
James Fox became the 46th in 47th Governor of Ohio between 1913-1921. Before winning the gubernatorial elections he represented Ohio in the US House of representatives. In 1920 while still serving as Ohio's Governor, he was appointed by the democratic party to run for president. He lost the elections to US Senator Warren Harding who became the 28th president of America in 1921.
12. Rudy Giuliani
Net worth: $45 million
Party: Republican
The politician, businessman, lawyer and public speaker has been part of three political parties, the democratic party, Independent, before defecting to the Grand Old Party in the 1980s. He became the 107th Mayor of New York City between 1994-2001. In the penultimate year as mayor, Rudy ran for the US Senate, but he quit as things became sour when he was diagnosed with prostate cancer. Notwithstanding, in 2002 he was knighted by Queen Elizabeth II due to his stout display of leadership in the aftermath of the devastating 9/11 attacks. In 2008, he was perceived as the GOP's front-runner for the presidential nominations but again withdrew to back Sen. John McCain who emerged as the party's nominee. Rudy dismissed other political roles and offers to focus on his business field.
See Also: Top 20 Richest Politicians of All Time
11. John Edwards
Net worth: $55.5 million
Party: Democrat

His major success in politics was when he reigned as the US senator from North Carolina from 1999-2005. In his two-time bid for the US Democratic Presidential nomination, the first in 2004 where he became Sen. John Kerry's running mate was the most successful, however, they lost to incumbent president George Bush. His second try in 2008 did not only fail but was accompanied by a scandal. John Edwards was guilty of having extramarital affair during his campaign with Rielle Hunter while his sick wife combated cancer. His return to serve as a US attorney, representing clients in cases involving personal injury and medical malpractice lawsuit has since been very successful and is where his current wealth emanates.
10. Carly Fiorina
Net worth: $60 million
Party: Republican

Carly Fiorina is one of the two richest contestants for the 2016 US presidential elections. Before getting involved in politics by serving as John McCain's campaign adviser in his 2008 bid for president, she was the first woman to assume the position of CEO in one of America's top twenty companies – Hewlett-Packard. In 2010 she won the Republican nomination for US Senate from California but was defeated by her Democratic opponent and incumbent senator, Sen. Barbara Boxer. She made a declaration on May 4th, 2015 to run for the Republican nomination against the forthcoming 2016 US presidential election. Most of her net worth comes from her 6-year tenure (1999-2005) as CEO of Hewlett-Packard.
9. Ted Kennedy
Net worth: $100 million (at the time of his death in 2009)
Party: Democratic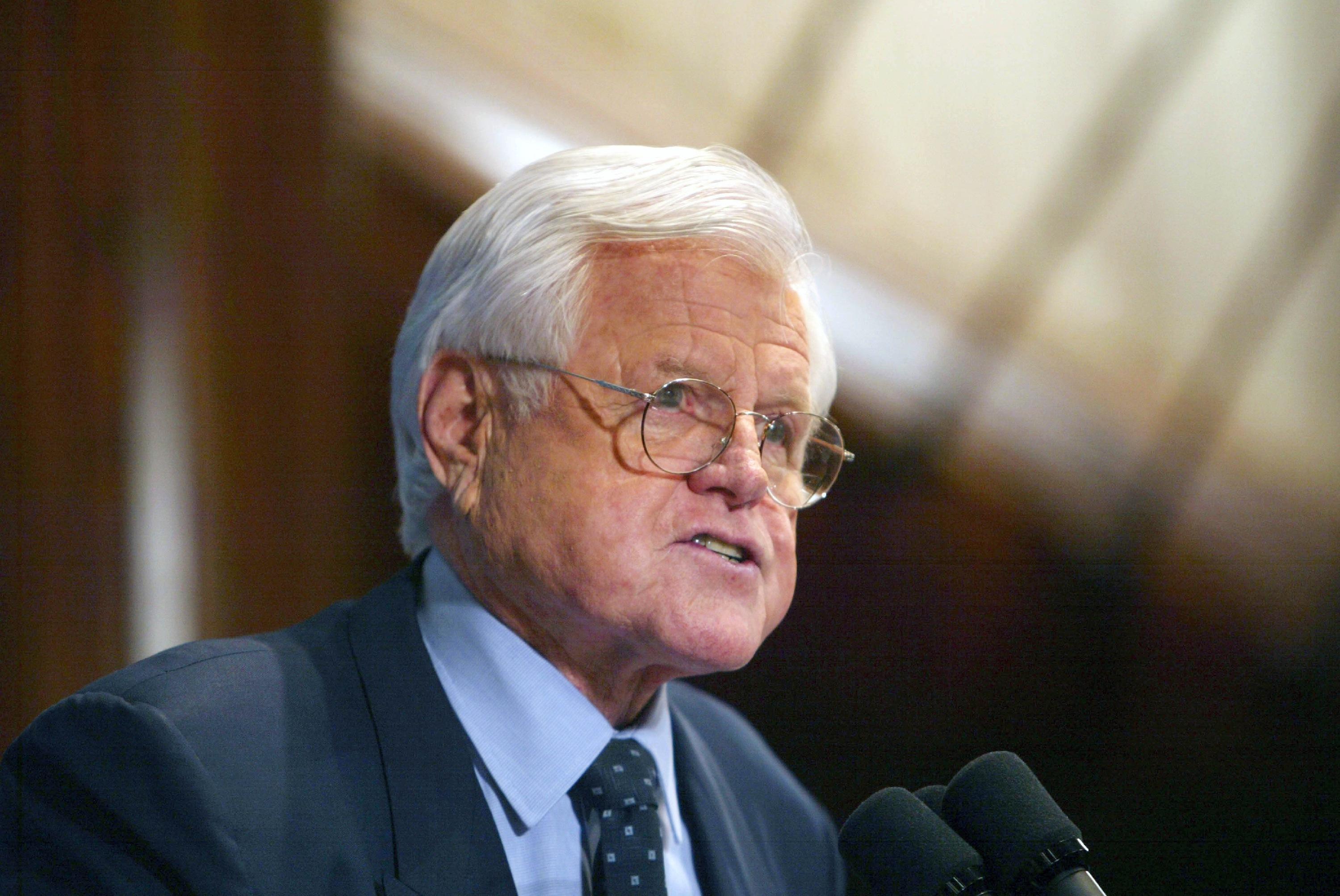 Ted Kennedy was the US senior senator from Massachusetts. Upon his death in 2009, he became the fourth-longest serving senator in US history, serving for a total of 47 years from 1962-2009. In 1980, his run for the US president failed probably due to the insurgent campaign he carried out against his fellow Democrat and then incumbent president Jimmy Carter or most likely because of the decade-plus-old Chappaquiddick incident of which he was guilty of. Despite his efforts to tarnish Carter's image, Ted was defeated by him in the party primaries.
8. John Kerry
Net worth: $250 million
Party: Democratic
 
Senator John Kerry is currently the United States Secretary of State. Hitherto, he was the US Senator from Massachusetts between 1985 and 2013, he was also involved in the Vietnam war, which saw him earn several combat medals. In 2004 he contested in the presidential elections against incumbent George W. Bush but lost. Fortunately, money-wise, the Senator apparently has nothing to lose – in addition to the wealthy family he hails from, his wife is the heiress of the billion-dollar Heinz company.
See Also: 20 Millionaires Who Went Bankrupt
7. Mitt Romney
Net worth: $250 million
Party: Republican
 
His both runs for the presidency in 2008 and 2012 turned out unsuccessful, but the later was less of a failure, as he emerged the Republican Party's nominee. He contested against the incumbent Barrack Obama, but I guess fate had it Obama was destined to win again. Mitt Romney's political career, however, has not always been a failure, he won the Massachusetts gubernatorial elections in 2002 and reigned till 2007. Apart from politics, Mitt is also a businessman, he has acted as CEO of Bain & Company and Bain Capital – management consulting and private equity companies respectively. Mitt Romney is a dedicated Mormon.
6. Al Gore
Net worth: $330 million
Party: Democratic

In addition to being the 1985-1993 US Senator from Tennessee, and a member representing Tennessee's 4th and 6th district in the US House of Representatives, Al Gore was the Vice president of the US under the Bill Clinton administration. When he ran for the presidency against George Bush in 2000 many thought he would win the much competitive race, but though he won the popular vote, he lost the electoral college vote, which saw George Bush elected as president. Al Gore's net worth has tripled since he was last involved in politics in 2000, thanks to his ample stakes in Apple Inc, his role as an adviser to Google, his highly lucrative speech pay, and the sale of his Current TV to Al Jazeera. His concern about environmental causes made him found The Climate Reality Project a non-profit company that advocates and educates on climate change.
5. Steve Forbes
Net worth: $430 million
Party: Republican
His grandfather B.C Forbes in 1917 founded Forbes, the American business magazine that focuses on investing, finances and marketing topics. He is the current editor-in-chief and CEO of Forbes Inc. and the co-founder of Business Today, the world's largest magazine run by students. Steve's political career began when US president Ronald Reagan in 1985 appointed him as the head of Board for International Broadcasting, a role which he served till 1993. He reportedly sold some of his shares to help finance his bid for the presidency in 1996, unfortunately, that didn't turn out nice and neither did the second try in 2000 – he never emerged the Republican nominee in both bids. Despite his two-time failure, he continues to be active behind the scenes of politics, rendering campaign advice to Republican candidates.
4. Jon Huntsman, Jr.
Net worth: $950 million
Party: Republican

The former governor of Utah was the US ambassador to Singapore during the George W. Bush administration, he also served as the US ambassador to China under the Obama administration in 2009. In 2011 he resigned as the US ambassador to China to focus on his presidency aspiration. The Republican nomination didn't earn him the top spot, when he finished third in the New Hampshire primaries, he withdrew to endorse Mitt Romney. Interestingly, Jon was born with a silver spoon, so he never had much to worry about. He once dropped out of high school to pursue his hobby, he played keyboard for a rock band named Wizard, but that didn't go as wished so he returned to school to study International politics.
See Also: 15 College Drop-outs That Became Millionaires
3. Nelson Rockefeller
Net worth: $1.1 billion (at the time of his death)
Party: Republican

While serving as the governor of New York between 1957-1973, he was also seeking nomination for Republican presidential candidate throughout the 1960's – 1960, 1964 and 1968, but none turned out successful. In 1974, 38th US president Gerald Ford appointed him as his Vice. After completing his Vice-presidential tenure in 1977, he retired officially from politics. Besides politics, Nelson was also a businessman, philanthropist, and public servant. Being born as a son to an oil tycoon, John Rockefeller, at 23 he was already sitting on the BOD of his father's Rockefeller Centre Inc.
2. Ross Perot
Net worth: $4.1 billion (at the time he passed on in 2019)
Party: Independent, Reform

Ross Perot's billions emanate from the highly lucrative sales of his Electronic Data Systems and Perot Systems to General Motors and Dell in 1984 and 2009 respectively. His first bid for the presidency in 1992 under the independent party made him popular as he became the most successful presidential candidate to run under a third-party, and still is till date. Unfortunately, though he gathered much of the popular votes, he didn't get enough electoral college votes to win the states at the general elections. He kept hope alive and tried again in 1996 but again, failed.
1. Donald Trump
Net worth: $3.1 billion
Party: Republican
The popular real estate magnate and TV personality was a newbie to the presidential contest as of 2016. Although many regarded him as eligible for the presidential race, Trump made the official announcement to run as a US presidential candidate for the first time on 26th June 2015. He is the founder of Trump Entertainment Resorts and the president/chairman of The Trump Organization. Judging from his success in the public polls it was not too much of a surprise that Trump eventually emerged the Republican nominee for US president thereby making history by becoming the first billionaire to win the presidential race. But even if Trump hadn't won, he would have surely been remembered for his highly controversial speeches and comments during the race.
With his first four-year tenure winding up and the 2020 presidential race in motion, Donald Trump is out again to contest for the office of America's President. Jockeying to replace him is the Democratic nominee, Joseph R. Biden Jr. who has served in various capacities in the American government, including serving as the nation's 47th vice president under former President Barack Obama from 2009 to 2017 and as a senator for Delaware from 1973 to 2009.
Just like other big names mentioned in this article, Joe Biden, as he is popularly called, also has a strong financial backbone. However, his net worth of $9 million is a meager sum compared to that of his opponent whose current net worth is estimated at $3.1 billion. He is also nowhere near James M. Fox who has the least net worth among the names mentioned in this article. Nevertheless, as earlier stated, money isn't the key factor in winning the white house race and as such is not a basis to predict whether or not Trump of Biden would become the next President of America.
Recap
Here is a quick summary of the 13 richest US presidential candidates to date:
Donald Trump
Ross Perot
Nelson Rockefeller
Jon Huntsman, Jr.
Steve Forbes
Al Gore
Mitt Romney
John Kerry
Ted Kennedy
Carly Fiorina
John Edwards
Rudy Giuliani
James M. Fox