Not everyone who is a millionaire today was born with a silver spoon, in fact, statistic reveals that more than a handful of today's rich individuals rose to fame from nothing. Today, we all love them for their spectacular talents but it was their bravery, determination, hard work all coupled up with a bit of luck that brought them to where they are now. And we can't help but appreciate that these stars have not only become rich but also a source of inspiration to low-class and homeless people out there providing them with the hope that their dream of making something out of themselves someday, as hard as it may seem can become a reality. It can be hard to imagine, but these are among the rich and famous people who at some point in their lives could not only afford life's basic needs but were also homeless. I bet some names would be shocking to you.
20. Ella Fitzgerald – $10 million
Queen of Jazz, First Lady of Song, Lady Ella- those were the names given to arguably one of the finest jazz songstresses that ever lived. Ella climbed to fame when she made her debut to the Apollo theatre in 1934, she later won 13 Grammy's and received medals from US presidents Ronald Regan and George H.W. Bush. Long before this time, Ella was a victim of abuse by the hands of her own stepfather, she dropped out of school and worked as a lookout for a mafia-affiliated Brothel, authorities caught up with her and she was placed in an asylum and later a school in NYC, she later escaped and became homeless until she gained fame with her voice.
19. Sam Worthington – $12 million
Though the 2009 blockbuster movie Avatar seemed to be his break-out role, Sam had appeared in various other movies including Bootsmen, Hart's War, and Somersault for which he won an award for the best leading actor. He was doing very well as an upcoming actor until 2009 when he had to sell all of his possessions for $2000. With the money, he bought a car which was his home until he successfully auditioned for Avatar and was selected to portray Jake Sulley in the movie which grossed $3 billion at the box office making it the highest grossing movie of all time.
18. Djimon Hounsou – $12 million
At the age of 13 alongside his brother, he was a Benin immigrant to Lyon, France. He later dropped out of school and became homeless for a while. During these periods he became fortunate when he met with a photographer who introduced him to fashion designer Thierry Mugler who encouraged him to take up a career in modeling. Hounsou became a model and was successful in Paris, he later moved to the US to establish himself as not only a model but as an actor.
17. Michael Oher – $15 million
Oher was born to parents who couldn't care less about him, his mom was a crack and alcohol addict while his dad had got arrested more often than not. Left alone to cater for himself, Oher shuffled between various foster homes and sometimes slept on the streets but his life took a different turn when a wealthy family adopted him and put him through school. While in the University of Mississippi, he played college football and was later drafted in 2009 NFL to play for Baltimore Ravens. The story of his life was penned in the book The Blind Side: Evolution of the Game by Michael Lewis which was later adapted in the Academy Award-winning movie "The Blind Side" starring Sandra Bullock. Thanks to a single act of kindness, Oher is now worth more than $15 million.
16. Jewel Kilcher – $30 million
Before she became a multiple Grammy nominee and award-winning singer/songwriter, Jewel had a taste of what life could be without money. A victim of sexual harassment, her boss fired her and denied her of her paycheck for refusing to sleep with him. With no cash, she was unable to pay her rent and got kicked out, she resorted to her car for shelter and couldn't land a new job because of her ill-health, at some point, the star almost died in her car in a hospital parking lot as she didn't have health insurance. Jewel lived in her car for almost a month doing small gigs and street performances until she gained recognition by singing at Java Joe's in San Diego California.
15. Suze Orman – $35 million
Today, she's a renowned financial advisor, motivational speaker and NYT best-selling author with an Emmy award to her name, but back in 1973 when the now finance guru just moved from Chicago to California, she was homeless for four months with her van offering the only place to rest her head. Thanks to her job as a waitress and the $53,000 she borrowed from well-wishers, she was able to get back on her feet.
14.  Hilary Swank – $40 million
The Oscar-winning actress was homeless twice in her life- fist at the age of 6, together with her mom they lived in a trailer park in Washington, second was at the age of 15 when they moved to LA in pursuit of an acting career, they both lived in a car until her mom saved up enough money to afford an apartment. Swank quickly rose to fame winning her first two Academy Award nominations. The actress said the support from her mom and the desire to live the comfortable lives of others were what motivated and inspired her.
See Also: 18 highest-paid Actresses in The World
13. Charlie Chaplin – $50 million
Despite the fact that his parents were music hall entertainers at the time of his birth, they obviously didn't make that much money as Chaplin had it very rough while growing. Following their parents' separation, his dad died and after some years his mother died too as a result of prolonged mental illness. The young Chaplin was left to fend for himself while sleeping rough on the streets. His mom, before her death, encouraged him to pursue a career in stage performances. He later made his debut and the rest became history. The London born is recognized today as one of the greatest silent film comic actors that ever lived.
12. Halle Berry – $80 million
We all have a dream to become something someday, when Halle took the first step to pursuing hers she was impeded by insufficient funds- the young Halle in her early twenties left to NYC to pursue her acting career but her mom became unsupportive by refusing to give her cash as she was still dependent on her. Most people would've given up at this point, but for Catwoman, nothing could hold her back not even being homeless, the actress opted for a homeless shelter keeping her dreams alive. Sharing her experience with the media, she said; "It taught me how to take care of myself and that I could live through any situation, even if it meant going to a shelter for a small stint, or living within my means, which were meager. I became a person who knows that I will always make my own way."
11. Daniel Craig – $95 million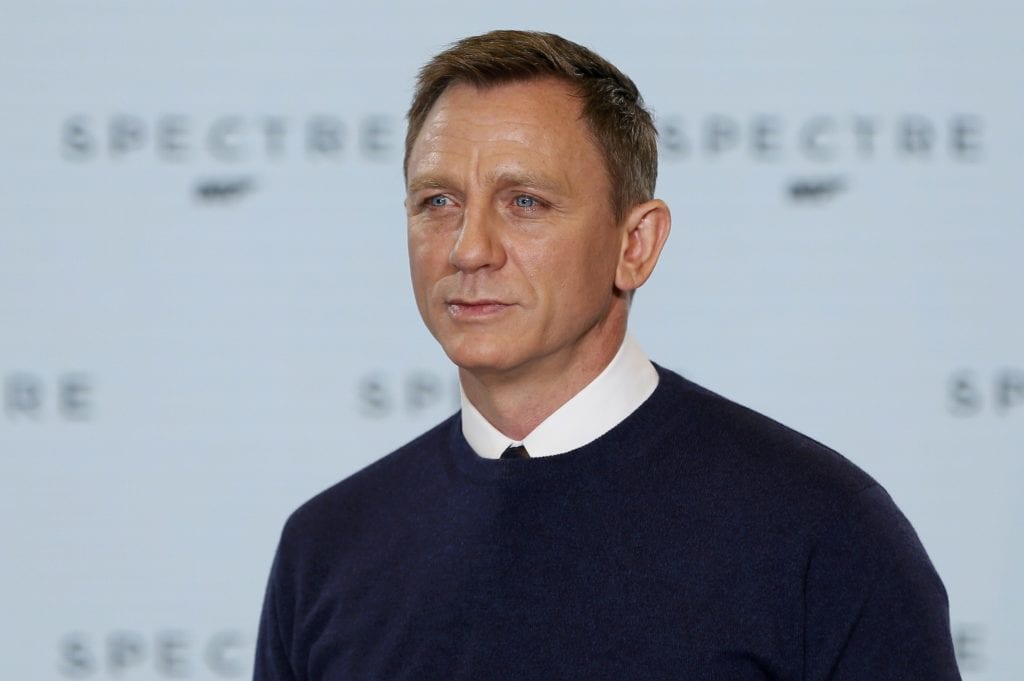 When we watch them grace our big screens, we would never think actors have once had it rough, especially the likes of Daniel Craig our beloved James Bond since 2005. As an upcoming actor, 007 used park benches in London for his bed, but thanks to his relentless efforts and an amazing acting skill, Craig has earned for himself an impressive filmography.
10. Steve Harvey – $100 million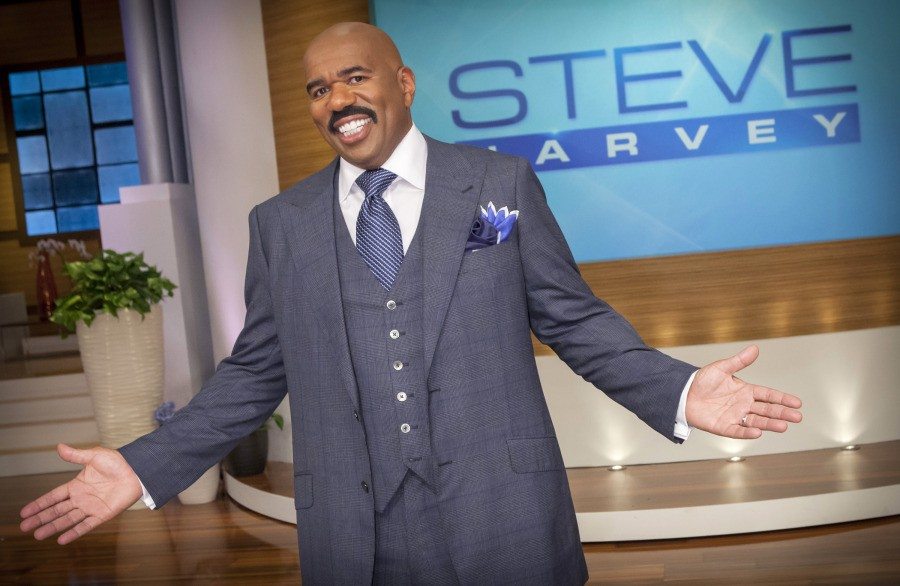 Steve Harvey receives an annual paycheck of $30 million as a comedian, TV host, screenwriter, film producer and author, but until now he worked awkward jobs like an insurance salesman, mailman, carpet cleaner, and even as a boxer. Back in 1980 while Steve was an upcoming comedian a couple of his gigs flopped so bad he ended up homeless living for as long as 3 years in his 1976 Ford Tempo car. During these periods he showered at gas stations and swimming pool showers while landing meager pay gigs. Harvey's breakthrough to wealth and fame began in 1990 when he became a finalist in Johnnie Walker's National Comedy Search which paved the way for a long lucrative stint as host of "Its Showtime at the Apollo".
9. Kurt Cobain – $100 million
At his early death at age 27, the Nirvana lead singer was already worth $100 million. His parents' divorce led to his many problems, he became depressed as a child and grew into drug addiction. During his high school days, he lived with his mom in Aberdeen Washington but was eventually kicked out when he dropped out of school due to poor grades. He ended up living with friends and sometimes under the bridge and hospital reception rooms. Kurt made the break with Nirvana but his millions couldn't save him, he later became suicidal and eventually killed himself.
8. Jim Carrey – $150 million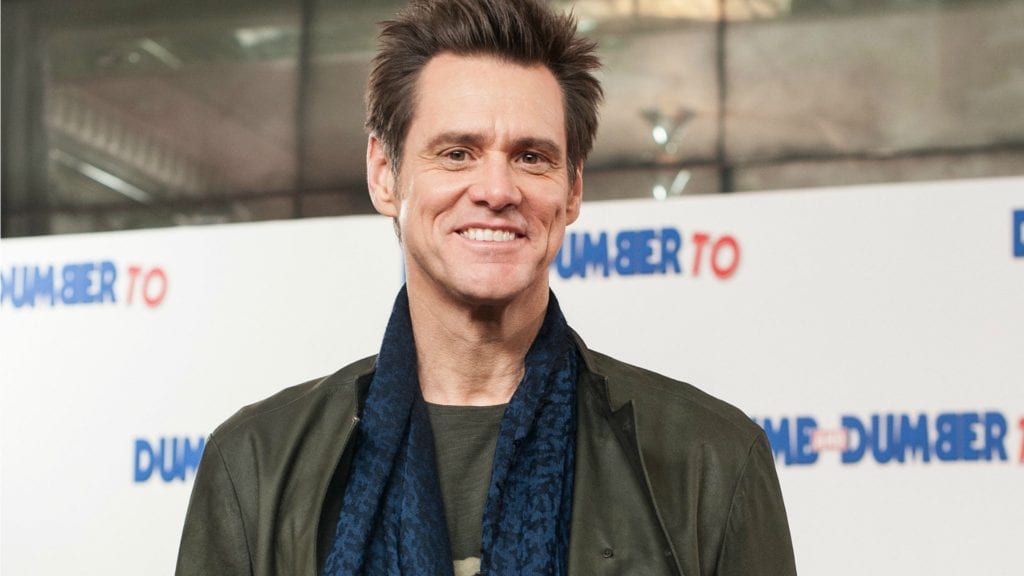 The acclaimed stand-up comedian and actor rose to fame back in 1994 with his lead role in 1994 movies- "The Mask" and "Ace Ventura: Pet Detective". But before all became rosy, the high-school dropout and his family lived in a Volkswagen bus parked in numerous places in Canada, they later move into a tent in his older sister's lawn leaving their previous home (bus) parked in the driveway. While many of us would've sulked uncontrollably in such difficult situation, Jim provided a silver lining for himself by developing the irresistible sense of humor that we all love today. Thanks to comedy Jim and his family now have a home and more than enough income for their needs.
7. Drew Carey – $165 million
Drew at 8 lost his father to brain tumor. In his teen years, he became depressed and tried to kill himself. Leaving for California from Ohio, to visit his older brother, he ended up homeless in Las Vegas. He had to sell plasma for $40 and seek for extra change to buy a boxed macaroni and cheese. After years of struggling, Drew has made a name for himself as a standup comedian, actor and game show host. He owns stakes in MLS side Seattle Sounders FC and has a star on the Hollywood Walk of Fame.
6. Christopher Gardner – $170 million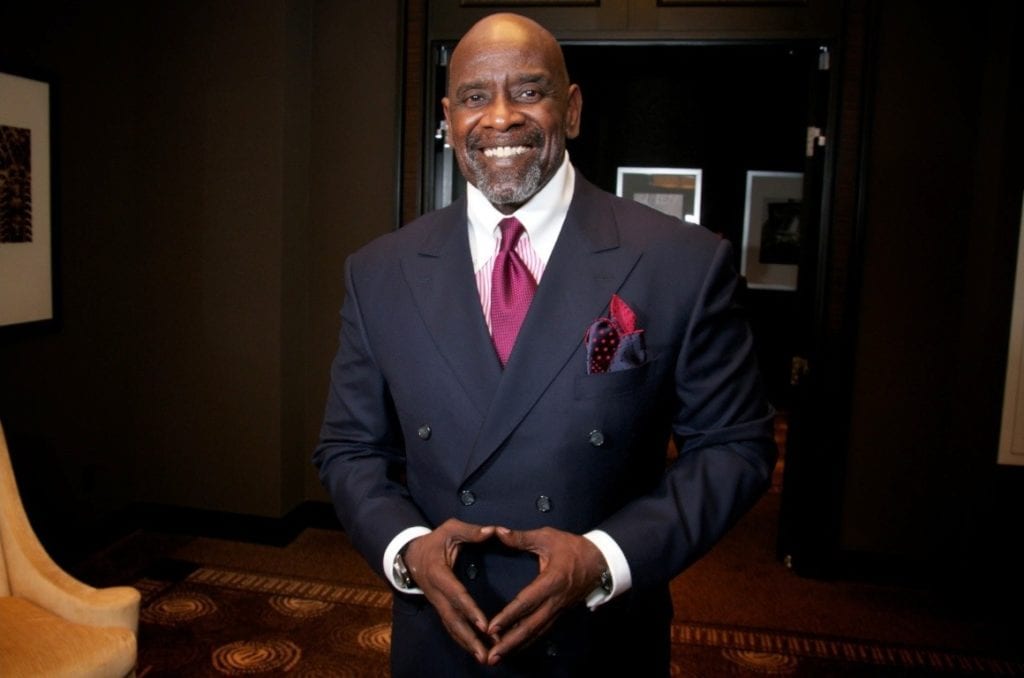 The movie "The Pursuit of Happyness" starring Will Smith is adapted from his memoir of the same name. The memoir tells of his homeless days with his toddler son while he was trying to pursue a career as a stockbroker receiving training at Dean Witter Reynolds which offered a pay so meager it couldn't take care of his bills causing his wife to leave him with his son. After fighting his way through poverty, family illiteracy and domestic violence, Chris is now the CEO of his own stock brokerage firm Gardner Rich & Co., a motivational speaker and a New York Times bestselling author
5. Dr. Phil – $300 million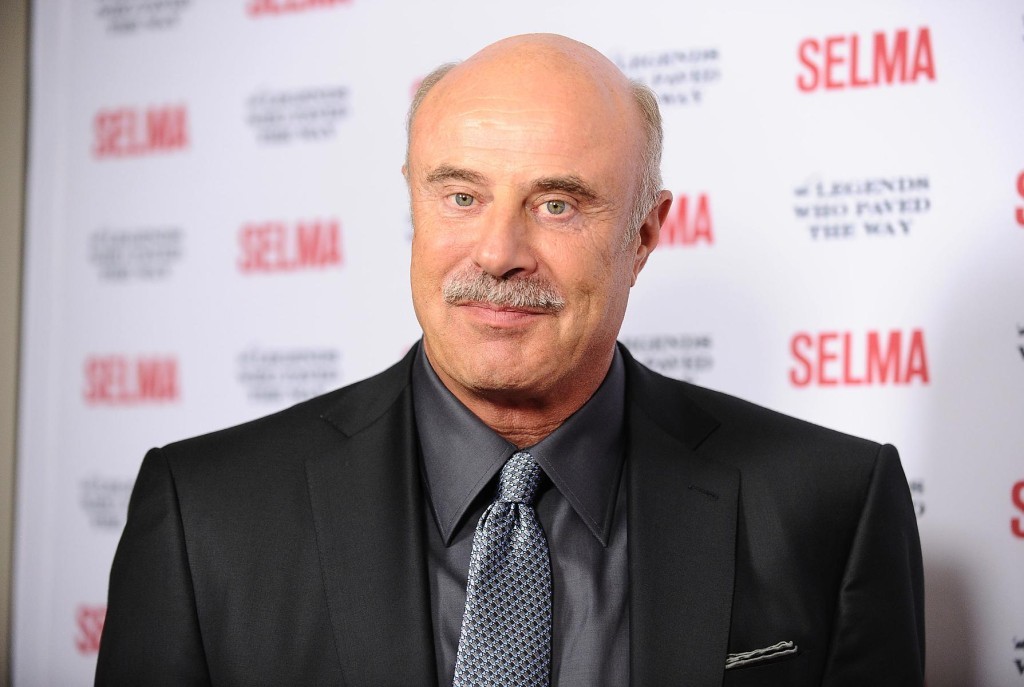 Before he became the TV mogul and best-selling author he is today, Phil at the age of 12 and his then psychologist intern dad had no place to call home in Kansas City but a car. Eventually, his dad managed to afford a $5 room, and Phil would eventually follow in his dad's footsteps, obtained a Ph.D. in psychology, before starting out at his dad's Texas private practice.
4. Jennifer Lopez – $300 Million
J Lo was born into a low-class family that managed to cater for the needs of their children. After featuring in a 1986 low-budget film My Little Girl, Jennifer made up her mind she wanted to become a movie star, which was contrary to what her parents wanted for her- college. Disagreement between her and her family led to the star leaving her family home, finding abode on a sofa in a studio in Manhattan. During these times, says Wikipedia, J Lo performed in regional productions of the musicals Jesus Christ Superstar and Oklahoma! she later landed a role as a backup singer in Golden Musicals of Broadway Europe tour. However, she left unhappy with her role and became a choreographer in Synchronicity show in Japan. She's managed to walk her way to fame, hasn't she?
3. Shania Twain – $350 million
The Canadian born singer/songwriter is today one of the world's best-selling artists of all time and the best-selling female country musician ever. But long before she won several Grammy's and was dubbed Queen of Country Pop, Shania had a rough and difficult childhood. At age 8 she had to sing at bars for money to help support her family. As a result of the physical threats her father posed to the family, her mom drove Shania, 14, and her siblings to a homeless shelter in Toronto. Thanks to her incredible voice, Shania found fame through music.
2. Sylvester Stallone – $400 million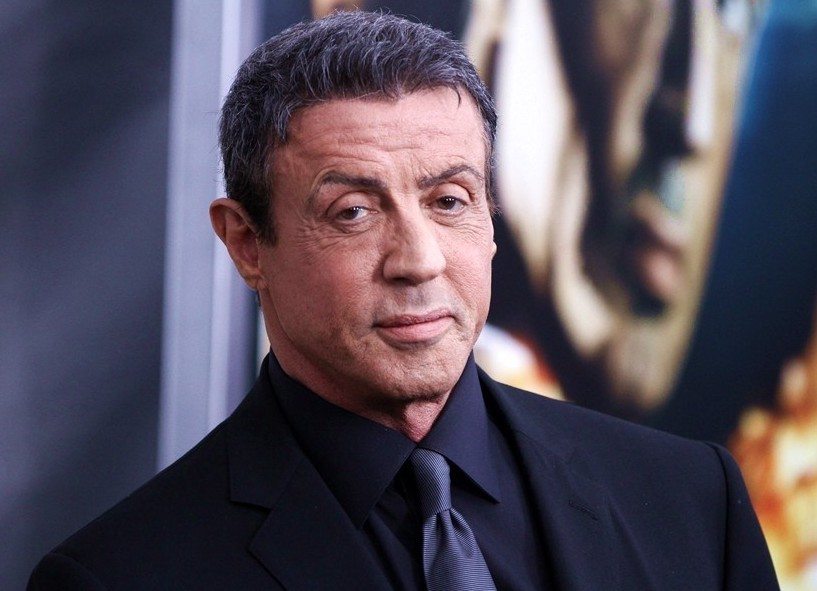 Rambo has amassed great wealth for himself worth a whopping $400 million. How did he get there? It started when he was evicted from his NYC apartment, with no other place to sleep except the Port Authority Bus Terminal in NYC. After three weeks of sleeping there, he became desperate and accepted his first ever movie role in a softcore pornographic movie "The Party at Kitty and Stud's". His role earned him $200 for every two days work, helping him to rebound.
1. Tyler Perry – $450 million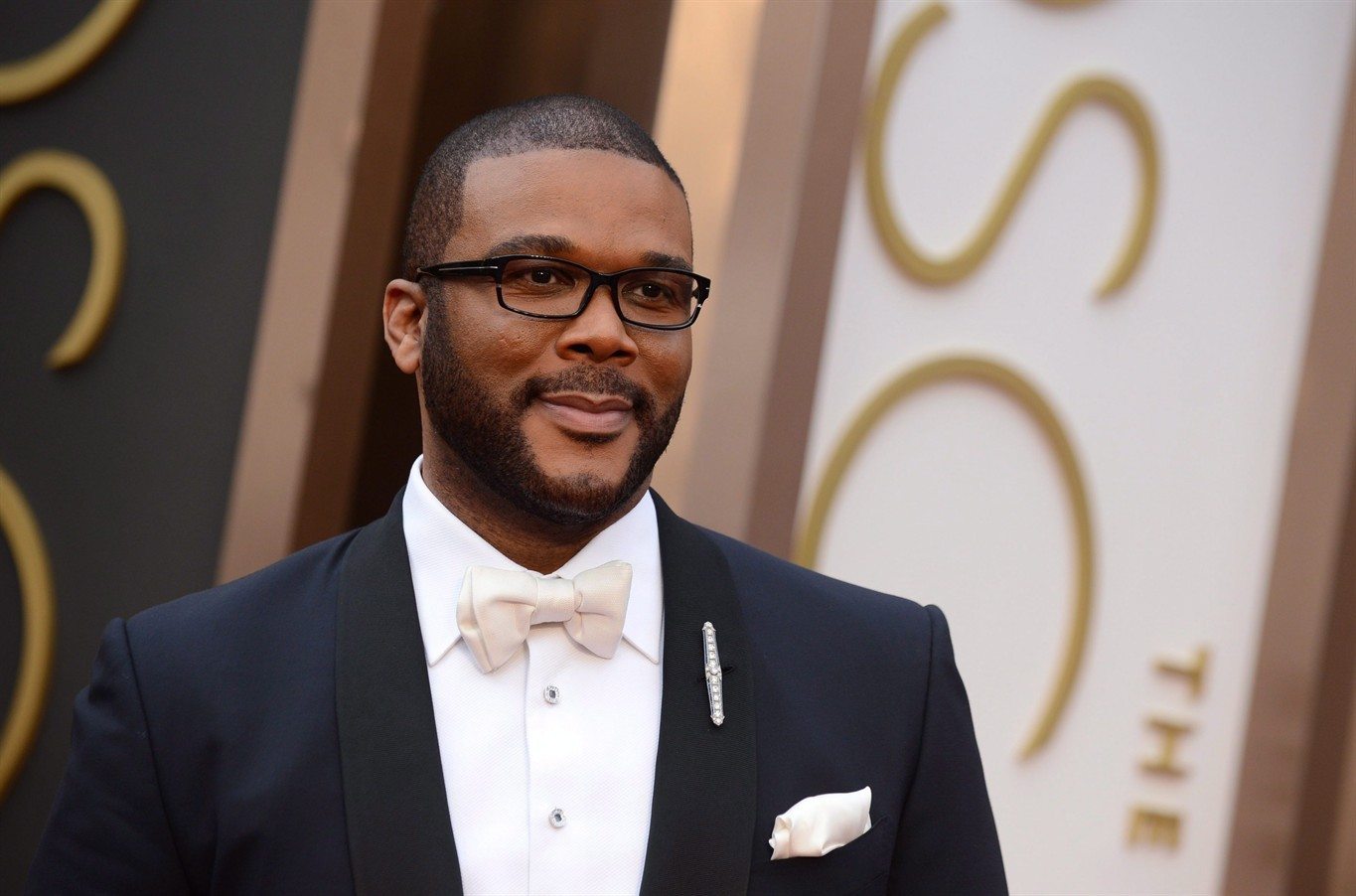 Tyler Perry is today one of the most successful filmmakers in Hollywood, but the beginning was quite rough. He suffered molestation as a child. He left New Orleans for Atlanta to pursue his first acting career but it fell through, leaving him homeless with just his car to live in. With wealth of almost half a billion, Tyler is a long way from those times.

Fact Check: We strive for accuracy and fairness. If you see something that needs updating,