Al Pacino is an American actor, filmmaker and screenwriter. Being a recipient of the Triple Crown of Acting, Pacino has found tremendous success acting on the stage and in films.
Starting out small with low-paying roles, Pacino got his big break in the 1970s with the role of Michael Corleone in Francis Ford Coppola's "The Godfather" (1972). Pacino reportedly earned around $40,000 for the role. However, the sequel would launch him into the millionaire's club with a $5 million paycheck. He is regarded as one of the greatest actors in film history.
Like every other Hollywood actor, Al has had his fair share of highs and lows throughout his over 5 decades long career. On a good day, the actor can earn over $10 million for a single role plus additional benefits. Despite poorly received outings in recent years, the veteran is showing no signs of slowing. We estimate Al Pacino's net worth to be in the tune of $170 million. Here are the things you should know about the "Scarface" star's life.
The Early Days
Al was born Alfredo James Pacino on April 25, 1940, in East Harlem, New York City. Pacino's journey to stardom is quite a familiar one. After his parents separated when he was just 2 years old, Al was raised by his mother. As typical of children from broken homes, Pacino who is of Italian descent got entangled in the street life at the early age of 9, when he began drinking and smoking cannabis.
In school, Al seemed to be uninterested about academics except for English. He was an active athlete who dreamt of becoming a pro baseball player.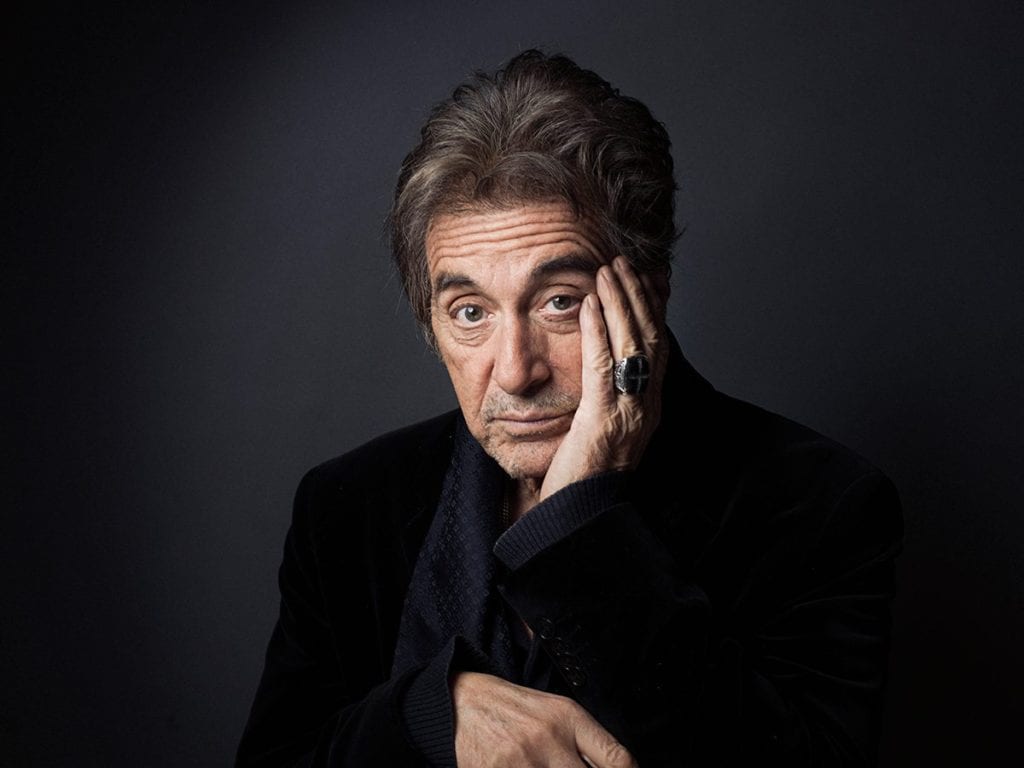 His love for arts drove him to attend High School of Performing Arts. However, at the age of 17, Al against his mother's advice dropped out and began living alone. During these periods he worked many odd jobs from janitor to busboy, postal clerk and messenger.
Pacino found his way to Herbert Berghof Studio which was the stepping stone for his acting career. After 4 years, he became a member of the Actors Studio. In HB Studio, he met Lee Strasberg, an acting coach who helped him land many stage roles. By 1966, in his late 20s, Al's acting career began to take shape. He would earn about $125/week for stage gigs. That same year, he made his film debut in the independent film "Me, Natalie."
The Godfather Breakthrough
Pacino signed with Creative Management Associates in 1970 and a year later landed a role in the feature film "The Panic in Needle Park." His role in the movie was critically acclaimed and attracted to him the attention of filmmaker, Francis Ford Coppola. Coppola much to the dismay of studios executives ignored renowned stars like Robert Redford and selected Pacino to play the lead role of Michael Corleone in his 1972 mafia film "The Godfather" which became an incredible hit grossing $245.1 million from a $7 million budget. Pacino was reportedly paid about $35,000 for his role.
Al Pacino cemented his success the following year with movies like "Scarecrow" and "Serpico". In 1974, he reprised his role in the first sequel of Godfather, The Godfather II, this time, his paycheck climbed to $500,000. He was also entitled to 10% of the film's gross after break-even; that is the point where expenses and total revenue are equal. The film which became the first sequel to win an Oscar for Best Picture grossed an average of $52 million in North America against a budget of $13 million.
As years passed, so did Pacino's success soar. He proved to be a versatile actor with his role in 1979 courtroom drama "…And Justice for All" for which he was paid $1 million.
See Also: Clint Eastwood – Death Rumours, Children and Wife
More Success
Pacino suffered a period of film failures in the 1980s, scoring more flops than hits. However, during this period he made more impact on the stage. One exception on the big screen was 1983's "Scarface" for which he played the lead role of Tony Montana. Regarded as one of the best mob films ever, it grossed almost $65 million against a $25 million budget.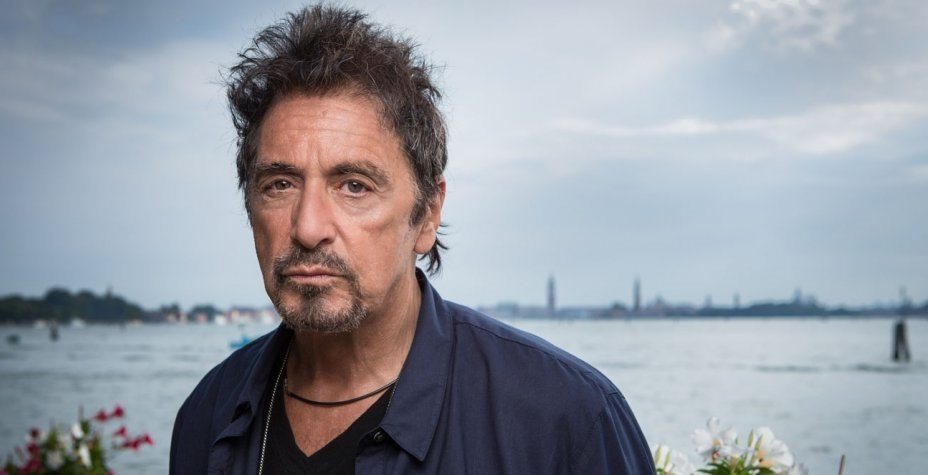 Pacino regained box office success in the 1990s, beginning with "Dick Tracy" and the third sequel of "The Godfather". He earned $5 million for the latter. From then on, it was hit after hit from "Scent of a Woman" which brought him his first Oscar Award to "Carlito's Way" for which he earned $6 million and "Glengarry Glen Ross" which paid a lesser $1.5 million, Al smiled all through.
Towards the end of the decade, Pacino's successes included 1997's "The Devil's Advocate" which co-starred Keanu Reeves and Donnie Brasco. The new millennium came for him with hits like "Insomnia" alongside Robin Williams and "S1m0ne". He received $11 million each for both 2002 films.
What To Know About Al Pacino's Wife / Girlfriend, and Children
Al Pacino has never been married, as such, he does not have a wife. However, he does have three children. His first child, a daughter which he had with an acting coach, Jan Tarrant was born in 1989 and named Julie Marie.
Pacino later had twins, a boy and a girl respectively named Anton James and Olivia Rose in 2001 with his then-girlfriend, an actress, Beverly D'Angelo known for her roles in "A Streetcar Named Desire, "American History X" and "Coal Miner's Daughter". Al and Beverly dated from 1996 to 2003.
Meanwhile, it is known that Al has been in an on-and-off relationship with Diane Keaton since they both starred in "Godfather" trilogy. The man has also had affairs with several leading women in the industry including Kathleen Quinlan and Jill Clayburgh who passed away on the 5th of November, 2010 at the age of 66.
Al Pacino Houses
Considering his notable fame and sizeable wealth, it should be expected that Al Pacino's homes would be lovely and tasteful. This expectation was met when people got to see the inside of his Palisades guest house in New York when he put it up for sale. Though originally listed at the asking price of $4,499,000, it was later sold for $3,300,000. The lovely house was described as immaculate and built with modern conveniences.
Al Pacino was also the owner of the mansion used in his hit movie, "Scarface". Besides being exquisite, the house is famous for some of its impressive list of visitors which include  Charlie Chaplin, Winston Churchill, John F. Kennedy, and Albert Einstein.
The house in question which was built in 1906 is estimated at 10,000 square feet with nine bathrooms, a gorgeous outdoor area and four bedrooms.
These aren't the only places Al Pacino has owned, but they are certainly the most notable. Pretty impressive, right?
Career Earnings and Achievements
Al Pacino currently has a net worth of $165 Million which is to be expected; thanks to his vast collection of movie and television roles and his equally impressive salaries in these projects.
Pacino has also found success in TV with films like "Angels in America" and "You Don't Know Jack" which gave him his two Emmy Awards. The ageing actor continues to build his wealth starring in as many gigs as he can.
His accolades include 1 Oscar, 4 Golden Globes, 5 BAFTA, 2 Tony and Emmy Awards.