| Net Worth: | $500 million |
| --- | --- |
| Age/Date of Birth: | August 17, 1943 |
| Height: | 5 ft 9¾ in or 177 cm |
| Ethnicity/Race: | White |
| Nationality: | American |
| Wife or Girlfriend: | Diahnne Abbott (m. 1976; div. 1988), Grace Hightower (m. 1997; separated 2018) |
| Parents: | Robert De Niro Sr. and Virginia Admiral |
Robert De Niro is an Italian-American actor, producer and businessman. The Hollywood veteran is known for classics like The Godfather Part II (1974), Taxi Driver (1976), and Raging Bull (1980).
In modern times, he has scored big with movies like Little Fockers (2010), Silver Linings Playbook (2012), The Intern (2015) and Dirty Grandpa (2016). Though far from his prime, Niro is showing no signs of slowing. He continues to command fat paychecks for roles and receives increasing behind-the-scenes credits. He even dabbled in TV in 2017 with dual roles of actor and executive producer in the HBO series Wizard of Lies. Read on to discover some of the highlights of his show business career.
The American actor, producer, and director who holds both American and Italian citizenship, Robert De Niro has a net worth of $500 million as of 2021
His Early Life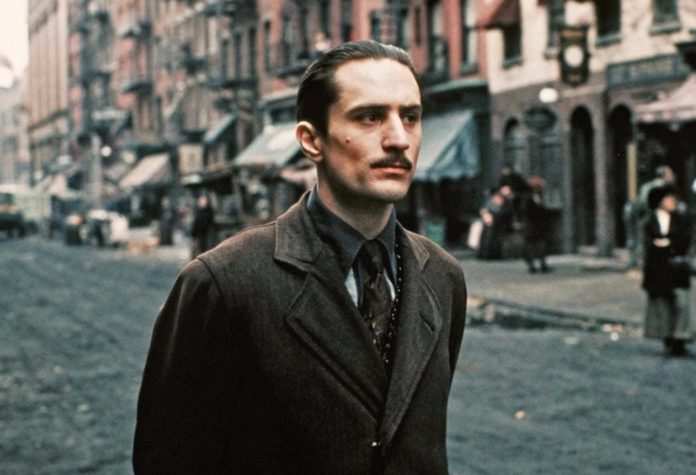 Robert Anthony De Niro was born on August 17, 1943, in Greenwich Village, Manhattan, New York. His parents who were both acclaimed painters divorced when he was just 2 years old. Young Rob was then raised by his mom. However, as he grew older, he developed a closeness to his dad who lived in the same neighbourhood as his mom. As a kid, he attended free children drama class courtesy of his mom's employment at Maria Piscator's Dramatic Workshop. At the age of 10, Rob portrayed Cowardly Lion in a school production of The Wizard of Oz.
As a teenager living in Little Italy, Manhattan, Rob became part of a rather harmless Italian street gang and earned the nick Bobby Milk. Later in his acting career, Rob used his street experiences to effectively portray Italian gangsters. De Niro attended many high schools including performance/visual arts schools but never made it to graduation in any. He finally gave up on his academics at the age of 16 to effectively pursue a career in acting.
The actor stands at 1.75 m. He tips the scale at 75kg (175lbs) and from all indications, is doing a good job staying healthy. He went through a surgery for prostate cancer in 2003.
Career Beginnings and Breakthrough
Robert honed his acting skills at Stella Adler Conservatory. Despite his decision to drop out of school, his mom remained supportive to the point of handing him money saved up for his college to pay for his acting training at Lee Strasberg's Actors Studio.
Beginning from the 1960s, Robert started auditioning for movie roles. After appearing in a couple of uncredited roles, Robert landed his debut role in Greetings (1968). However, his first acting gig was filmed in 1963 for the movie The Wedding Party which was later released in 1969. Robert revealed in an interview that he received a $50 paycheck for that role.
The year 1973 proved to be a good year for Robert. He was able to get the attention of critics for his portrayal of a dying MLB player in Bang the Drum Slowly and for his role in the Martin Scorsese movie Mean Streets. The later would later birth a long-time successful partnership between De Niro and filmmaker Martin Scorsese.
Hollywood Breakthrough And Continued Success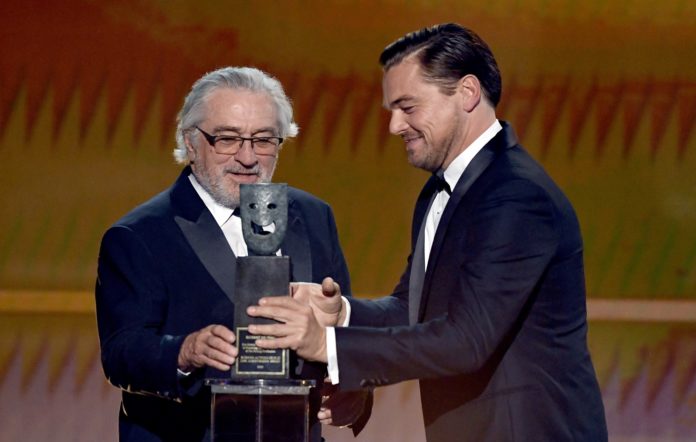 Robert got his major breakthrough in Francis Ford Coppola's The Godfather Part II. For his role as young Vito Corleone, Robert got his first Academy Award for Best Supporting Actor. He parlayed his success with a series of Martin Scorsese films like Taxi Driver, New York, New York (1977), and Raging Bull.
For his role in the later, which he had to add on 60 pounds, Robert received his second Oscar Award, this time for Best Actor. His other successful non-Scorsese film during this period was The Deer Hunter (1978) which earned him yet another Oscar nod for Best Actor.
Into the 1980s, Robert proved to be a versatile actor when he took a break from his mafia roles and dabbled into the world of comedy. It didn't make his fans love him less. Some of them that were successful either critically and/or commercially include; The King of Comedy (1983) Brazil (1985), and Midnight Run (1988).
By the 1990s, De Niro began earning 7 figures per role and as the new millennium beckoned, the figures rose to 8.
His Net Worth and The Movies That Made Him The Most Money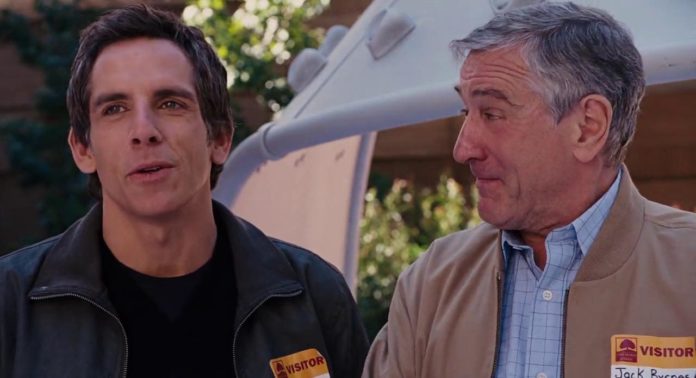 Sleepers (1996) – $6 million
Ronin (1998) – $14 million
Analyze This (1999) – $8 million
Meet the Parents (2000) – $13.5 million
The Score (2001) – $15 million
Showtime (2002) – $17.5 million
Analyze That (2002) – $20 million
Meet the Fockers (2004) – $20 million
Little Fockers (2010) – $20 million
Per Forbes calculations, De Niro raked in over $80 million between 2002 and 2004. And, over $100 million between 2009 and 2012. The man has an estimated net worth of $500 million.
In addition to acting, Robert also banks big as a filmmaker. This started in the 1990s. In 2003, he joined forces with producer Jane Rosenthal to found production company TriBeCa Productions. De Niro's other capital venture is Tribeca Film Festival which he founded in 2002. The festival attracts millions of people yearly and generates annual revenue of $600 million.
In 2017, Robert got his first major TV role on the HBO series, Wizard of Lies. He plays the lead, Bernie Madoff and also serves as the executive producer of the show. Niro stands to earn high 6 figures per episode.
Other Business Ventures
The star is a successful businessman by many standards. In addition to his film-related ventures, De Niro is famed for owning a number of luxury accommodations worldwide. His The Greenwich Hotel located in the upscale Tribeca neighbourhood of Manhattan is a celebrity hotspot. Housed in the hotel is the restaurant – Locanda Verde also owned by Rob. More to that, he owns hotels in Nobu Manila, Philippines and The Wellington Hotel, in Covent Garden, London.
Robert joined forces with Australian billionaire investor, James Packer to launch a new luxury resort in Barbuda called Paradise Found. The duo invested over $250 million to restore an abandoned 251-acre space which held the once famed K Club Resort. The revamped resort include airports for private jets, 50 vacation villas, 6 over-water villas and more.
COVID-19 Affected His Net Worth
Following the coronavirus pandemic, most activities shut down including sports and entertainment. Because of this, many celebrities including actors, musicians, and even sportsmen have lost so much money.
De Niro also found himself in the same lane. According to the actor, his businesses were on a free fall as a result of the pandemic while his earnings are no longer payments keeping up, which forced him to take a loan of  $500,000 in order to cover for the losses or his restaurant.
Before then, his lawyers reported that the restaurant recorded a loss of $3 million and $1.9 million in April and May respectively. What wt not b as more was that for someone who could make as much as $30 million each year, it was reported in 2020 that he probably didn't make as much as $7.5 million.
His Divorce Battle Has Also Touched His Fortune
After 20 years of marriage, Robert De Niro's marriage to  Grace Hightower came to an end in 2019 and she filed for papers asking for a big bite from the net worth of the actor. Based on the prenup they signed in 2004, each year she spent with him, she was supposed to make $1 million.
The agreement also stated that in the case of a divorce, she was going to get a $6 million apartment,$500,000 in cash and half the value of their primary residence. After the marriage ended, she demanded to be given half of the actor's fortune.
Even though he made it clear that the COVID virus has affected his business and earnings, which forced him to reduce the Amex allowance of Grace to $50,000 from the earlier $100,000. She dragged him to court insisting he paid her the complete amount that was agreed. he was made to pay $75,000 instead.
Meet Robert De Niro's Wife, Ex-Wife, and Children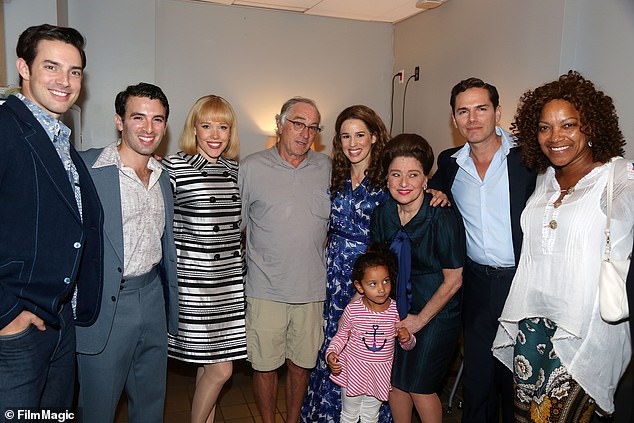 Niro married his first wife, Diahnne Abbot in 1976. Even, he adopted Diahnne's daughter (Drena) from a previous relationship. The two were married for 12 years and had a son named Raphael De Niro. Raphael works in New York as a real estate agent. He was previously an actor but wasn't successful or as famous as his dad is in his short acting endeavours. Robert and Diahnne parted ways in 1988.
By 1997, Robert was set to become a married man again as he took his second wife in the person of Grace Hightower, an actress. The two lived at their Marbletown home where their son Elliot was born in 1998. Their marriage ran out of steam by 1999 and they went for a marital hiatus. However, the divorce was never formalized; in 2004, they found their way back to each other and renewed their marital vows. Things continued to go well between them and their stronger marriage brought about the existence of a baby girl through another surrogate mother in December 2011. She was named Grace De Niro.
A Look At All Of De Niro's Children
In all, Robert De Niro has 6 children, one adopted daughter and a son from his first wife, twin boys from a surrogate mother, a son from his second marriage and the youngest, a baby girl from another surrogate mother.
Drena De Niro
Date of Birth: 3 September 1971
Career: Actress and filmmaker
The oldest daughter of the legendary actor, Drena was birthed by Diahnne Abbott from a previous relationship, and adopted by Robert after their marriage in 1977. She decided to follow in the footsteps of her parents by also becoming an actress and making a name for herself in the industry. Raised in different parts of the United States and Italy, she made her first role in a 1996 production, Grace of My Heart in which she had a minor role. Since then, she has appeared in over 30 movies and film productions including The Intern (2015) and A Star Is Born (2018).
Raphael De Niro
Date of Birth: 9 November 1976
Career: Actor and real estate broker
He is the oldest son of the actor but more than that, he is also following the path created by his parents by also becoming an actor. That, however, is not his major engagement as he is also a real estate broker in New York.
Aaron Kendrick De Niro and Julian Henry De Niro
Date of Birth: 18 March 1998
Career: NA
Aaron was born a twin together with his brother, Julian Henry De Niro. He was born to the actor and his girlfriend of a long time, Toukie Smith via surrogacy. They are not very much known among other kids of the famous actor as they prefer to maintain a life away from the spotlight.
Elliot De Niro
Date of Birth: 18 March 1998
Career: Tennis
Since he was a little child, Elliot who is the youngest son of the actor birthed to him by the actor's second wife, Grace Hightower, had always loved to play tennis. He has since come to make a career out of it rather than following the footsteps of his parents in the entertainment world.
Making ESPN's 50 Game Changers for the Special Olympics, Elliot was born with autism. According to his father, his son changed after he got measles vaccination. However, tennis has helped him to get his confidence and also meet many of his special needs.
Robert announced on March 25, 2016, that his son and fifth child, Elliot suffers from autism. He disclosed this in an interview with Katie Couric while discussing Silver Linings Playbook written by movie director, David O. Russel who wrote the film for his son with bipolar disorder.
Helen Grace De Niro
Date of Birth: 2011
Career: NA
Helen is the youngest child of the actor who was born to him by his estranged wife Grace Hightower. Still a little girl, the career path of Helen is still not defined. More so, after her parents split, there was a legal battle between the two on who was to have custody of her. Both her parents are very much involved in her life even though they are no longer together.
Profile Summary
First Name:
Robert
Last Name:
De Niro Jr.
Also Known As:

Bobby Milk, Kid Monroe, Bob and Bobby D

Sex/Gender:

Male
Profession:

Actor, producer, and director
Famous For:
His work in crime films, thrillers and collaborations with filmmaker Martin Scorsese.
Colleges/Universities Attended:

High School of Music and Art, McBurney School, Rhodes Preparatory School, Stella Adler Conservatory and Lee Strasberg's Actors Studio
Educational Qualifications:

N/A
Religion:

N/A
Birthday & Zodiac

Age/Date of Birth:

August 17, 1943
Zodiac Sign:
Leo
Birth Place:

Manhattan, New York, United States
Nationality:
American
Ethnicity/Race:

White
Country of Residence:

Gardiner, New York, United States
Physical Attributes

Height:

5 ft 9¾ in or 177 cm
Weight:

75 kg or 165 lbs
Eye Colour:

Green
Hair Color:

Salt and pepper
Other Body Measurements:

N/A
Relationships

Marital Status:

Divorced
Spouse/Partner:

Diahnne Abbott (m. 1976; div. 1988), Grace Hightower (m. 1997; separated 2018)
Family and Relatives

Father:

Robert De Niro Sr.
Mother:
Virginia Admiral
Children:

Raphael De Niro, Drena De Niro, twin sons Julian and Aaron De Niro, Elliot De Niro, and Helen Grace
Siblings:
He is the only child
Other Relatives:

Henry Martin De Niro (Paternal Grandfather), Helen M. O'Reilly (Paternal Grandmother), Donald Admiral (Maternal Grandfather), Alice Caroline Groman (Maternal Grandmother)
Net Worth
Estimated Net Worth:

$500 million
Salary:
N/A
Source of Wealth:

Acting, filmmaking, his production company
TriBeCa Productions, Tribeca Film Festival, businesses such as hotels