Robert De Niro Net Worth: $200 Million. Robert De Niro is an Italian-American actor, producer, and businessman. The Hollywood veteran is known for classics like The Godfather Part II (1974), Taxi Driver (1976), and Raging Bull (1980). In modern times, he has scored big with movies like Little Fockers (2010), Silver Linings Playbook (2012), The Intern (2015) and Dirty Grandpa (2016). Though far from his prime, Niro is showing no signs of slowing. He continues to command fat paychecks for roles and receive increasing behind-the-scenes credits. He even dabbled into TV in 2017 with dual roles of actor and executive producer in the HBO series "Wizard of Lies". Robert De Niro has an estimated net worth of $200 million. Read on to discover some of the highlights of his show business career.
Robert De Niro Net Worth: Brief History
Robert Anthony De Niro was born on August 17, 1943 in Greenwich Village, Manhattan, New York. His parents who were both acclaimed painters divorced when he was just 2 years old. Young Rob was then raised by his mom, however, as he grew older he developed closeness to his dad who lived in the same neighborhood as his mom. As a kid, he attended free children drama class courtesy of his mom's employment at Maria Picator's Dramatic Workshop. At the age of 10, Rob portrayed Cowardly Lion in a school production of The Wizard of Oz.
As a teenager living in Little Italy, Manhattan, Rob became part of a rather harmless Italian street gang and earned the nick Bobby Milk. Later in his acting career, Rob used his street experiences to effectively portray Italian gangsters. De Niro attended many high schools including performance/visual arts schools but never made it to graduation in any. He finally gave up on his academics at the age of 16 to effectively pursue a career in acting.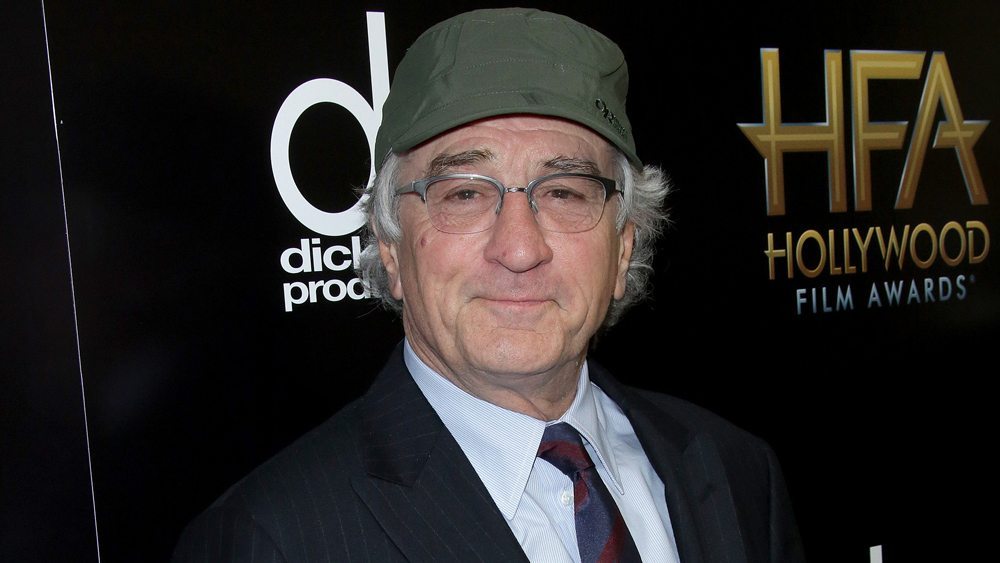 Robert De Niro Net Worth: Career Beginnings Breakthrough
Robert honed his acting skills at Stella Adler Conservatory. Despite his decision to drop out of school, his mom remained supportive to the point of handing him money saved up for his college to pay for his acting training at Lee Strasberg's Actors Studio.
Beginning from the 1960s, Robert began auditioning for movie roles. After appearing in a couple of uncredited roles, Robert landed his debut role in Greetings (1968). However, his first acting gig was filmed in 1963 for the movie "The Wedding Party" which was later released in 1969. Robert revealed in an interview that he received a $50 paycheck for that role.
The year 1973 proved to be a good year for Robert— he was able to get the attention of critics for his portrayal of a dying MLB player in "Bang the Drum Slowly" and for his act in the Martin Scorsese movie "Mean Streets". The later would later birth a long-time successful partnership between De Niro and filmmaker Martin Scorsese.
Robert De Niro Net Worth: Hollywood Breakthrough And Continued Success
Robert got his major breakthrough in Francis Ford Coppola's "The Godfather Part II" (1974). For his role as young Vito Corleone, Robert got his first Academy Award for Best Supporting Actor. He parlayed his success with a series of Martin Scorsese films like Taxi Driver (1976), New York, New York (1977), and "Raging Bull" (1980).
For his role in the later, which he had to add on 60 pounds, Robert received his second Oscar Award, this time for Best Actor. His other successful non-Scorsese film during this period was "The Deer Hunter" (1978) which earned him yet another Oscar nod for Best Actor.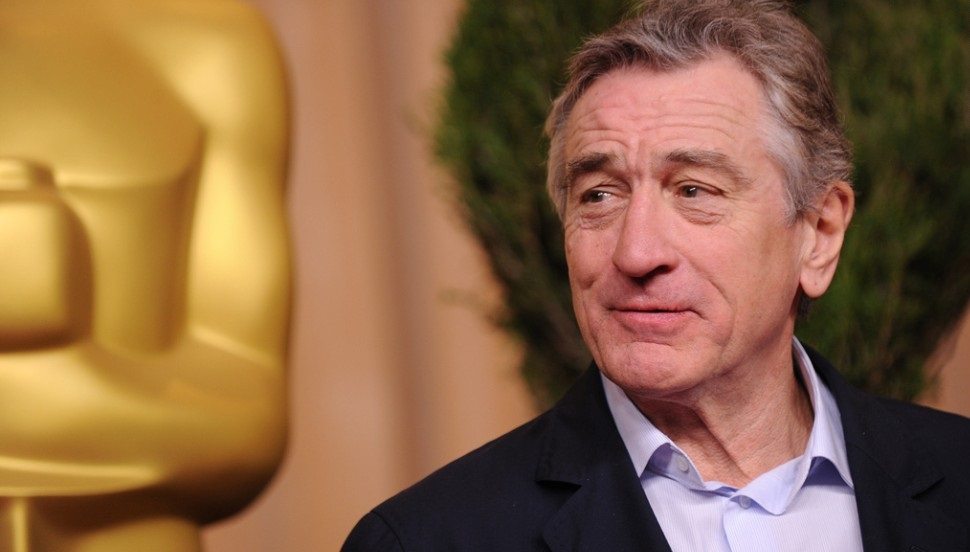 Into the 1980s, Robert proved to be a versatile actor when he took a break from his mafia roles and dabbled into the world of comedy. And it didn't make his fans love him less. Some of them that were successful either critically and/or commercially include; The King of Comedy (1983) Brazil (1985), and Midnight Run (1988).
By the 1990s, De Niro began earning 7 figures per role and as the new millennium beckoned, the figures rose to 8.
Here is a Look At Some of His Highest Paying Roles Over The Years
Sleepers (1996) – $6 million
Ronin (1998) – $14 million
Analyze This (1999) – $8 million
Meet the Parents (2000) – $13.5 million
The Score (2001) – $15 million
Analyze That (2002) – $20 million
Showtime (2002) – $17.5 million
Meet the Fockers (2004) – $20 million
Little Fockers (2010) – $20 million
Per Forbes calculations, De Niro raked in over $80 million between 2002 and 2004. And over $100 million between 2009 and 2012.
In addition to acting, Robert also banks big as a filmmaker, beginning in the 1990s. In 2003, he joined forces with producer Jane Rosenthal to found production company TriBeCa Productions. De Niro's other capital venture is Tribeca Film Festival which he found in 2002. The festival attracts millions yearly and generates an annual revenue of $600 million.
In 2017, Robert got his first major TV role on the HBO series "Wizard of Lies". De Niro who plays the lead Bernie Madoff also serves as the executive producer of the show and stands to earn high 6 figures per episode.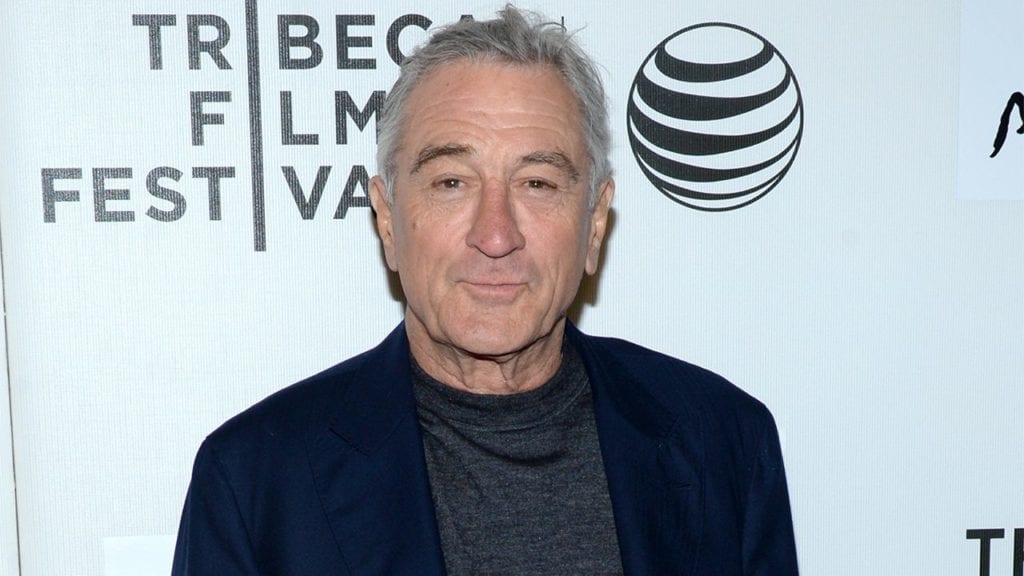 Robert De Niro Net Worth: Business Ventures
Robert De Niro is a successful businessman by many standards. In addition to his film-related ventures, De Niro is famed for owning a number of luxury accommodations worldwide. His "The Greenwich Hotel" located in the upscale Tribeca neighborhood of Manhattan is a celebrity hotspot. Housed in the hotel is the restaurant Locanda Verde also owned by Rob. He also owns hotels in Nobu Manila, Philippines and The Wellington Hotel, Covent Garden London.
Robert joined forces with Australian billionaire investor James Packer for a new luxury resort in Barbuda called "Paradise Found". The duo would be investing over $250 million to restore an abandoned 251-acre space which held the once famed K Club Resort. The revamped resort would include airports for private jets, 50 vacation villas including 6 over-water villas and more.
See Also: 25 Celebrity-Owned Hotels From All Around The World