Age/Date of Birth:

June 8, 1977
Height:

5 ft 8 inches (1.7 meters)
Ethnicity/Race:

African American
Nationality:
American
Wife or Girlfriend:
Kim Kardashian
Parents:
Father: Ray West
Mother: Dr. Donda C. (Williams) West
Net Worth:
$1.3 Billion
Tracing the history of modern hip hop will always be incomplete without mentioning Kanye West. The Atlanta-born rapper and music producer has made several of the biggest and most popular music since 1996, many of which are his music, and part of a remarkable discography. Combined with Kanye West's musical genius is a personality that never fails to grab headlines and one that has given him a huge net worth.
Considered one of the most creative people in the world, Kanye West's impressive $1.3 billion net worth comes from the vast reach of his creativity. They range from music to fashion design and entrepreneurship.
The Diversified Sources of Kanye West's Income
Even for someone like Kanye West – notorious for seeking pubic validation, there is a limit to what we know about his sources of income. But that personality also means we know enough to identify the most significant contributors to his $1.3 billion net worth. According to the man himself and financial platforms like Forbes, he makes money primarily from three sources. They are music, entrepreneurship/investments, and fashion design.
Music
Although Kanye West would prefer that you see him as more than a musician, there is no denying that his music career is the first thing that comes to mind about the foremost son of Atlanta. Beyond the quality of his work, which is undoubtedly excellent as shown by the fact that three of his albums are in Rolling Stone's 500 Greatest Albums of All Time, the genre variety in his body of work has drawn fans with various music preferences.
As a result, Kanye West's cross-genre appeal has made him one of the best-selling music artists of all time, with more than 140 million sold records. The record comes from nine studio albums, two live albums, one compilation, and a video album. Additionally, some of his earnings come from owning the record label, GOOD Music, tours, as well as multiple production credits.
His exact yearly earnings from music are unknown, but they are between $10 to $50 million a year. As a whole, based on available figures reviewed by Forbes, the rapper's music, label, and publishing rights are worth $90 million.
Entrepreneurship and Investments
For all his accomplishments in music, one that most people would be satisfied with, Kanye West wanted more. This desire sparked a creative and entrepreneurial quest that earned him his billionaire status. His business interests spread across music, creative content, and film production.
In music, he founded the record label, GOOD Music in 2004, and it comprises of a few big names, including Big Sean, Travis Scott, and John Legend. Also, he has a minority stake in the music streaming service, Tidal, along with other notable artists like Beyoncé, Chris Martin, Jay Z, and Rihanna.
Aside from his music business and investments, a significant fraction of his earnings also come from stock investments. According to Forbes, he has $35 million in stocks, spread across different businesses. In addition to this, he has a creative content company, DONDA, named after his mother. He founded the company in January 2012, and it has been the vehicle for several of his artistic pursuits, including film production.
Since its creation, DONDA has been at the heart of a lot of creative projects, including the film, Cruel Summer, and the short film, All Day/I Feel Like That. It has also worked on the design of more than 40 albums and singles art, four music videos, four magazines and stage designs, and five marketing campaigns.
Kanye West's exact yearly earnings from DONDA and other entrepreneurial ventures are unknown. But they are believed to be notable contributors to his $150 million-plus annual income.
Fashion Design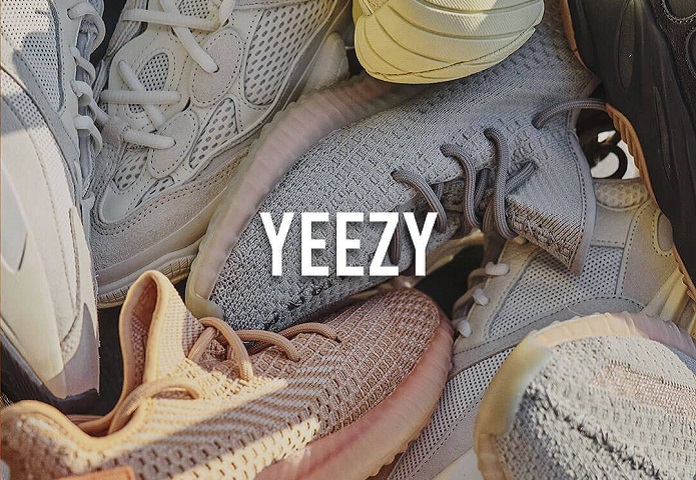 After music, fashion is one other thing Mr. West is known for. Specifically, Yeezy sneakers. The sneaker brand is the crown jewel of Kanye West's lifelong dream of working in the fashion industry, and the most significant contributor to his $1.3 billion net worth. His Yeezy sneaker line, which he owns entirely in partnership with Adidas, is reportedly worth $1.26 billion.
The shoe brand which has released ten versions since 2009, reached a yearly revenue of more than $1.5 billion in 2019, and Mr. West is contractually entitled to 11% of it in royalties. This translates to more than $140 million in income for the rapper in the 2019 fiscal year.
Aside from Yeezy, he also makes money from working with brands like Giuseppe Zanotti and Bape, Fendi, and M/M Paris. He has a women's fashion label, DW Kanye West, as well as a children's clothing line, Kids Supply. The latter was in collaboration with his wife and most popular family member, Kim Kardashian.
The Peculiar and Famed Family of Kanye West
Kanye West himself might not have come from a famous family, but through his success and marriage, he has become the patriarch of one of the world's most recognizable families. With so many personalities to mention, we break up the West family into the immediate and extended members.
His Marital Bliss with Kim Kardashian
The first name of note in Kanye's family is Kim Kardashian. They have been married since May 2014 after dating for two years. His wife is one of the world's most recognizable media personalities, with millions of followers on social media. Despite the initial scepticism that greeted their relationship and subsequent marriage, they have remained together, becoming one of Hollywood's longest marriages.
Kim, who is not a slouch herself, has become one of the biggest rocks in Kanye's life. She has a personal net worth of $350 million, earned from years of appearing on Keeping Up with the Kardashians, being a social media star, founding KKW Beauty and KKW Fragrance, as well as Skims. The solidity of their marriage is further punctuated by the fact that Kim reportedly paid off her husband's $53 million debt, a significant contribution on his road to a $1.3 billion net worth.
Kanye West is a Father of Four
Despite the drama that surrounds Kanye West and his wife's life, they have been able to build a beautiful family. Here are West's four lovely children:
North West
North is Kanye's first child and daughter. She was born on June 15, 2013. Right from a very tender age, North started showing signs of taking after her dad's singing talents. She recently made her debut rap performance during the 8th season of Kanye West's Paris Fashion Week Yeezy show.
Saint West
Saint is Kanye's second child and first son. He was born on December 5, 2015. Just like his elder sister, Saint possesses enviable singing talents. He remarkably made his choir debut at the tender age of 3.
Chicago West
Chicago is Kanye and Kim's third child and second daughter. She was born by a surrogate on January 15, 2018. Due to health complications that surrounded the birth of their first two kids, doctors advised Kim against carrying any other child. The couple, therefore, opted for surrogacy for their third child, Chicago. She was named after her dad's hometown of Chicago.
Psalm West
Kanye and Kim's fourth and youngest child, a son named Psalm West was born on May 9, 2019. He was also born via surrogacy. Given a name that means a religious song of Hebrew origins, Psalm is sure to also take the path of singing.
His relationship with the Kardashian-Jenner Clan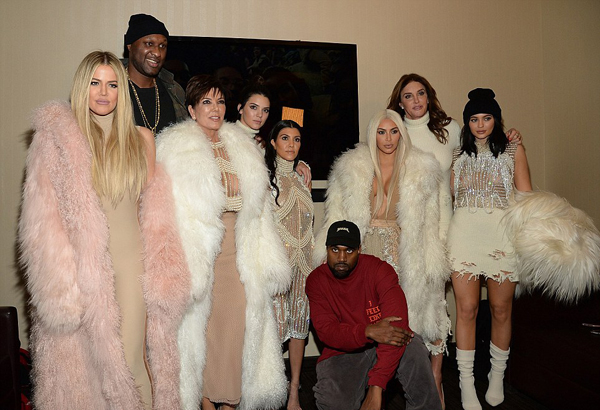 If being Kanye West and married to Kim Kardashian didn't attract enough attention, an extended family full of ultra-famous Kardashians and Jenners certainly puts things over the edge.
Through the rapper's wife, he is a brother-in-law to all Kardashian-Jenner siblings, and a son-in-law to Kris Jenner and transgender icon, Caitlyn Jenner. His sisters-in-law are Kourtney and Khloe Kardashian, as well as Kendall and Kylie Jenner. He also has four brothers-in-law, Rob Kardashian and Burton, Brody, and Brandon Jenner.
Several of his extended family members are heavily involved in the entertainment industry, via the reality TV show, Keeping Up with the Kardashians, and several spinoffs. Sisters-in-law Kendall and Kylie Jenner are also models and entrepreneurs.
Similar to his relationship with Kim, there was palpable apprehension from fans of the rapper about his relationship with the rest of the family. The scepticism, which came from the family's controversial history and their never-ending presence in the news, however, turned out to be unnecessary. Kanye, like his marriage, has built a solid rapport with them, and has become an influential figure, strong enough to settle family disputes.
Profile Summary
First Name:
Kanye
Last Name:
West
Also Known As:

Yeezy, Ye
Sex/Gender:

Male
Profession:

Rapper, Producer and Fashion designer
Famous For:
Kanye West is famous for wining a total of 21 Grammy Awards, making him one of the most awarded artists of all time.
Colleges/Universities Attended:

Chicago State University
Educational Qualifications:

He was a school dropout
Religion:

Christianity
Birthday & Zodiac

Age/Date of Birth:

June 8, 1977
Zodiac Sign:
Gemini
Birth Place:

Atlanta, Georgia
Nationality:
American
Ethnicity/Race:

African American
Country of Residence:

The United States of America (USA)
Physical Attributes

Height:

5 ft 8 inches (1.7 meters)
Weight:

80 kg or 176 pounds
Eye Colour:

Dark brown
Hair Color:

Black
Other Body Measurements:

Not Available
Relationships

Marital Status:

Married
Spouse/Partner:

Kim Kardashian
Family and Relatives

Father:

Ray West
Mother:
Dr. Donda C. (Williams) West
Children:

Kanye West has four children namely North "Nori" West (born June 2013), Saint West (born December 2015), Chicago West (born January 15, 2018), Psalm West (born May 10, 2019)
Siblings:
Not available
Other Relatives:

Tony Williams (cousin)
Net Worth
Estimated Net Worth:

$1.3 billion
Salary:
$150 milion
Source of Wealth:

Music, Yeezy Merchandise
Common Related Questions