A while back, Hip-hop was considered nothing more than the playground of gangsters and drug dealers but in recent years, its biggest faces have become some of the most successful and respected personalities on the planet. One of them is Jay Z, who has been rapping since 1989 and in that time, forged a career that has led to him being in a conversation as the richest rapper in the world.
The question has been based off a career that has sold several millions of albums and singles, multiple investments that range from sports teams and liquor to a clothing line. In this article, we take a look at how he makes his money, his net worth and determine if Jay Z, truly, is the richest rapper in the world.
Is Jay Z the Richest Rapper in the World?
It has taken some doing, particularly after years of a neck and neck race with a close friend, P. Diddy but Jay Z has achieved the feat to become the richest rapper in the world with a personal net worth of $1 billion.
He achieved the status in 2019 when Forbes magazine declared that he has amassed a personal net worth of $1 billion through his investments across various ventures and his music career.
Although his net worth places him as the richest rapper in the world, he hasn't earned the majority through his career as a rapper. While he does boast of a very successful music career that has seen him released multiplatinum albums across a discography of 13 albums, performed many concerts, toured multiple times and made several successful collaborations, the bulk of his net worth has come from the business side of his professional career.
Some of his successful businesses and entrepreneurial ventures include his clothing line, Rocawear, which he built to become a globally recognized brand but later sold off for $204 million. He is also the owner of the champagne brand, Armand de Brignac and a part-owner of D'Usse, a cognac which is one of Bacardi's alcohol brands.
Jay Z also has an equity stake in the startup company, JetSmarter, which shares a similar model with the ride-sharing company, Uber, but is for private jets. The Brooklyn-born rapper's long list of investments also includes a high-end club, 40/40 which is in Manhattan, Atlantic City and Chicago, and one of his major assets, his entertainment label, Roc Nation which has subsidiaries like Roc Nation Sports and Roc-a-fella Records.
Other major investments include Carol's Daughter, Barclays Center, Cohiba, and a few others. One of the major contributors to his wealth is his acquisition of the streaming service, Tidal, which he bought for $56 million and has risen in value to over $600 million in worth. One other contributor to the rapper's humongous net worth is his book, Decoded, a part memoir and part collection of lyrics he released in 2010.
In order for Jay Z to become the richest rapper in the world, he had to beat other notable contenders like Dr. Dre who has a net worth of $800 million and P. Diddy who has a net worth of $740 million.
Is He a Billionaire?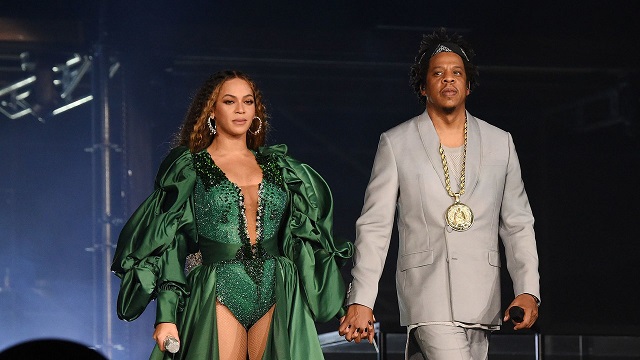 Shawn Corey Carter, a.k.a. Jay Z is indeed a billionaire, a fact that makes him the richest rapper in the world. He attained the much-coveted three commas in 2019. His fortune was a long time coming since he established his record label, Roc-A-Fella Records when he was unable to find a major label willing to give him a record deal.

His billionaire status comes off the heel of another successful collaboration with his wife and famous pop singer, Beyonce for the album, Everything is Love, for which they went on the stadium tour, The Run II, which grossed over $250 million.

Combined with his wife who has a net worth of over $400 million, which makes their total net worth circa $1.4 billion, Jay Z has a solid footing on his billionaire status and with the growth of his streaming service and other businesses, he is expected to be worth a few hundred million more in the near future.

Aside from amassing his wealth, Jay Z is also a known philanthropist who has his foundation, The Shaun Carter Foundation which he established in 2003 in collaboration with his mother. He has also worked with the United Nations and donated $1 million to the American Red Cross. He is believed to be a major philanthropist but has developed a reputation for keeping his donations anonymous.

Fact Check: We strive for accuracy and fairness. If you see something that needs updating,