LL Cool J is an American rapper credited as one of the founding fathers of the rap music.
He reportedly receives $150,000 per episode for his role in CBS crime drama television series – "NCIS: Los Angeles". Here's more on his rise to wealth and fame.
LL Cool J Bio
Born James Todd Smith on January 14, 1968, in Bay Shore, New York, LL Cool J (Ladies Love Cool James) began rapping at the age of 9. His grandfather, a jazz saxophonist who raised him after his parents divorced supported his dream to become a rapper by spending $2,000 to buy him music equipment. With the music equipment which included two turntables, an amplifier and an audio mixer, LL Cool J, 16, began making his own music and sending demo tapes to recording studios all over New York.
At the time, Russell Simmons and Rick Rubin had just founded their independent label, Def Jam. Def Jam received a copy of LL Cool J's demo and immediately signed him unto their label. The success of LL Cool J's music would later help establish Def Jam as a label and later get them into a mega distribution deal with Columbia Records.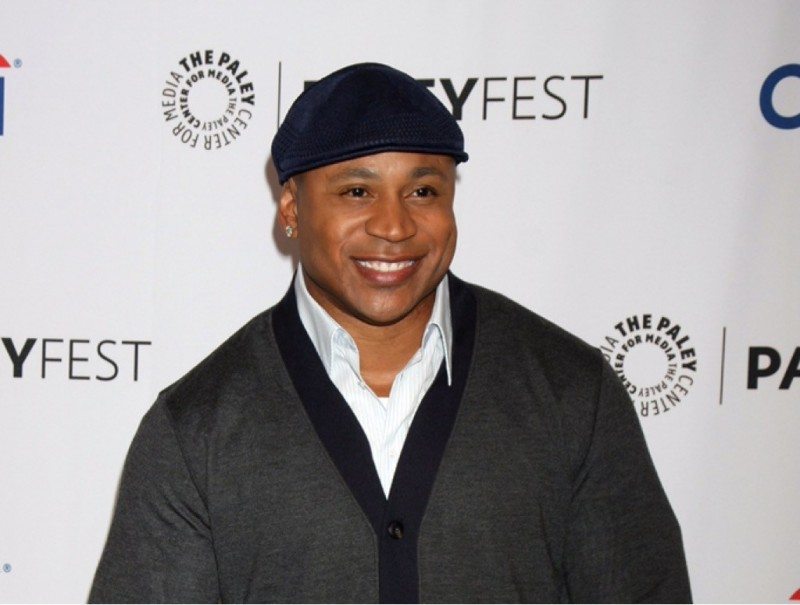 Success With Music
LL Cool J dropped out of school to focus on his music which immediately became successful. His debut single "I Need A Beat" released under Def Jam in 1984 sold over 100,000 copies in the US. A year later in 1985, his debut album "Radio" was released. The album's huge critical success was reflected in its commercial success. Radio reached #6 on the Top R&B/Hip-Hop Albums chart and at #46 on the Billboard 200 albums chart. It sold over 500,000 copies in its first 5 months. Its singles "I Can't Live Without My Radio" and "Rock the Bells" were instant hits and helped to propel the album to receiving platinum certification from the RIAA.
His sophomore album "Bigger and Deffer" was even more successful and further established him as a hip-hop artist. It sold over 3 million copies in the US alone and is credited as his most successful album to date. The album also peaked at #1 on Billboard's R&B albums chart and #3 on Billboard's Pop albums chart. Meanwhile, Cool showed his versatility with the single "I Need Love" which peaked on rap and pop charts.
His third album "Walking with a Panther" released in 1989 was also a commercial hit producing charting singles like "Going Back to Cali," and "I'm That Type of Guy". His fourth album "Mama Said Knock You" (1990) earned him his first Grammy Award for its titular track which was an enormous hit.
After his fourth studio album, LL branched into movies. However, his involvement with Hollywood didn't affect his musical talent. LL returned at intervals to make songs which were not only commercially successful but also earned him awards. He last released an album "Authentic" in 2013. While he hasn't announced his retirement from music, LL focuses more on his acting career.
Out of his 13 studio albums, 9 have been certified platinum and 3, gold. He has won 2 Grammy Awards, 2 MTV Video Music Awards, 1 BET Honorary Award among others.
Success on Big and Small Screen
The rapper is also an actor. His first ever movie gig was in 1985 movie, "Kush Groove" where he played himself and sang one of his hit songs. He then starred in "The Hard Way" (1992) and "Toys" (1992). After two other movie roles, LL landed his own TV series "In The House". It lasted for 5 seasons, ending in May 1998. Some of his notable movies include "Halloween H20: 20 Years Later", "In Too Deep", "Charlie's Angels" (2000), "Deliver Us from Eva" (2003) opposite Gabrielle Union, and "Last Holiday" (2006).
Beginning from 2008, LL has been playing the role of NCIS Special Agent Sam Hanna on CBS crime drama television series "NCIS: Los Angeles". LL receives $150,000 per episode. Since 2012, he has been the host of The Grammy Awards. Together with model Chrissy Teigen, LL is also the host of Spike TV's Lip Sync Battle, a musical reality competition which premiered on April 2, 2015.
The super-star received a star on Hollywood Walk of Fame in January 2016. Like most successful artists in Hollywood, Cool is involved in other endeavors. He owns the clothing line, "Todd Smith" which produces urban apparels with designs influenced by his tattoos and music lyrics. As an author, LL has penned 4 books. After his first music label P.O.G. (Power Of God) founded in 1993 folded, he founded another record label and social networking platform Boomdizzle.com which focuses on promoting aspiring artists.
From his various endeavors, it is believed that the man has an estimated wealth of over $120 million.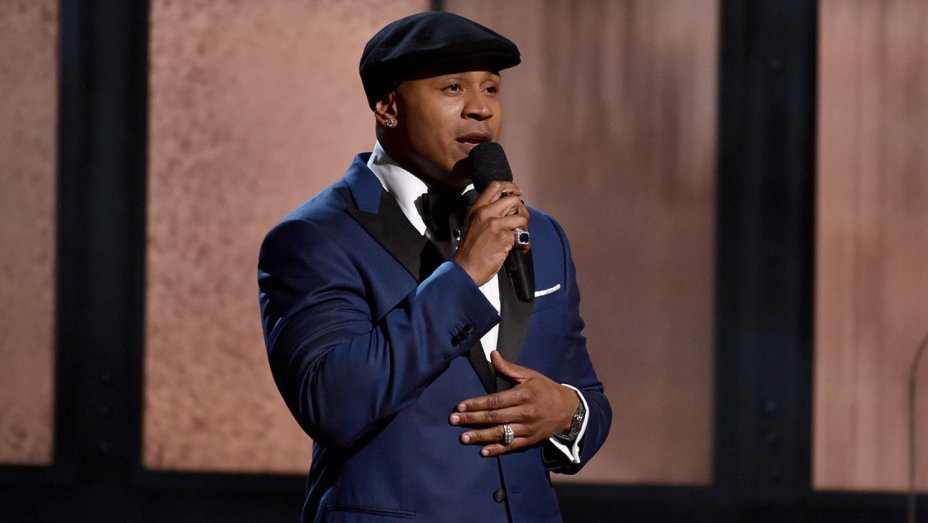 Is LL Cool J Married And Does He Have Kids?
The rap star got married to his wife, Simone Smith in 1995. Together, they have four children – a son named Najee and three daughters (Nina, Samaria and Italia).
Sometime in 2004, Simone Smith had to undergo an invasive surgery after she found a lump in her leg and was diagnosed with bone cancer. After the surgery, which was a tough time for the entire family, Simone Smith had to take out two and a half years to relearn how to walk.
His Body Statistics And Why He Is Rumored To Be Gay
The star has a sexy muscular build. He is a serious bodybuilder and trainer. Cool is 6'2″ tall and 91kg in weight.
Following claims by a transsexual female memoirist of having an affair with LL Cool when she was still a man, the internet went crazy with rumours claiming that the rapper is gay.
Well, is he? no one can really tell. Cool has denied having any sexual encounter with a man at any time in his life. Although there are several other rumours of him having sex with men from his active days in the music industry, no one knows for sure if he is gay or not.
See Also: P Diddy 'sSon, Wife and Other Kids
Having been married with kids, and obviously happy with his family, there is no reason to doubt the rapper when he says he isn't gay.