Many social media stars find it difficult to transition to traditional media. There are however some personalities that have been able to effectively combine the two and are now rolling in significant wealth. One of those who belong to this category is Jason Nash, and he has a net worth estimated at $1 million.
Nash began his career on the fringes of the TV world before building some reputation as a stand-up comedian and screenwriter. These days, he is popular for his YouTube channel and podcasts. He is also one of the major members of the renowned YouTube collective known as The Vlog Squad. Together with the likes of David Dobrik and Josh Peck, Nash has dropped several hilarious short videos over the years, thus becoming one of the most followed acts on the internet.
Jason Nash Made His $1 Million Fortune Through Various Means
As you would soon learn, the entertainer made his wealth from several sources that range from his comedy career to acting gigs, Youtube channel, and podcasts.
He Has Performed at Several Comedy Festivals and Staged Solo Comedy Tours
Jason Nash may now be most famous for his antics on the internet but he got his career start as a comedian. The Boston native relocated to New York in the mid-90s to do comedy. He found it hard making a breakthrough and had to be contented with small gigs on Saturday Night Live as well as an MTV sketch show. He later moved to Los Angeles in search of better opportunities and wound up on a VH1 sketch show known as Random Play.
Throughout this period, Nash stayed faithful to his stand-up roots and performed at any comedy club that would have him. He also took to running a podcast, Guys With Feelings, in order to buoy his comedy career.
This perseverance paid off as Nash is now one of the thriving comics in America. He has performed at several comedy festivals including the Aspen Comedy Festival. He has also staged shows of his own, including 2019's Rest WheN I'M Dead Tour which saw him perform at several U.S. cities. It is not known how much these shows have added to Jason Nash's net worth but it should be substantial, given that comedians can earn tens of thousands of dollars for one gig.
Nash Has Featured in Several Movies and TV Series Over the Years
Paychecks from movies and TV shows have also contributed to the comedian's wealth. Some of these projects are FML, Liza on Demand, Second Chances, and Jason Nash is Married. Jason Nash is Married is described as a light, satirical glimpse into the intersection of marriage, showbiz, and life in Los Angeles.
It features a struggling comedian who has to cope with the divorce from his successful TV executive of a wife. Jason Nash did not only play the lead role in this movie, he also penned the script and directed it as well.
The Comedian Has Made about $1.5 Million from YouTube
Jason Nash's net worth also accrued from his Youtube earnings. The Boston native first found fame on Vine in the early 2000s. When the site was shut down, he followed others to YouTube and equally made his presence felt there. He eventually became good pals with Slovak-born American sensation, David Dobrik, and was invited to join David's mega-famous squad, The Vlog Squad.
Nash and his fellow Vlog Squad members often embark on outrageous antics like jetting out to Las Vegas for impromptu betting sessions; this has set them apart in the platform. It has also buoyed the success of their own personal YouTube channels. For instance, Jason now has about 3.21 million subscribers and his content has been viewed about 518 million times. YouTube pays creators from $3 – $5 per 1000 video views, meaning that he has possibly made between $1.5 to $2.5 million from the site.
NEW EPISODE: "Pranking Friend On National Television

iTunes: https://t.co/ezzwqU6dJC

Spotify: https://t.co/qI3KIx9a0o

— VIEWS Podcast (@NashDobrikVIEWS) November 10, 2020
He Also Earns from a Chart-topping Podcast
Jason Nash's fruitful collaboration with David Dobrik does not end with The Vlog Squad. The two also co-host a hugely popular podcast known as Views. The program sees the two give insights into how they cope with YouTube stardom; behind-the-scenes gist on their vlogs; discussions on pop culture; as well as intimate thoughts.
Views launched in 2017 and have already received some accolades including the Shorty Award for best podcast. It has also amassed a good number of followers and averages about 1 million listeners per episode. This translates into a healthy source of income for Jason Nash as podcasters earn from $20 to $100 per 1000 listeners.
A Breakdown of the Sources of Jason Nash's Net Worth
Stand-up comedy – N/A
Acting – $1 Million
Podcast – $200,000 to $1 million
YouTube Earnings – $1.5 million to $2.5 million
The Most Lucrative Movie Roles of the Youtuber
Most comics inevitably find themselves dipping their toes into acting and Jason Nash is no different. The Boston native has scored minor appearances in a string of movies over the years. He has also had major roles in the movies that he produced himself.
One of them is the 2014 comedy, Jason Nash is Married. The movie follows a struggling comic who divorces his more successful TV executive of a wife. Nash starred in this movie, directed it, and wrote the script. He also produced it on a zero-budget; getting colleagues to play roles for free and using his house as location. This paid off as the film received good reviews from critics. It is however difficult to gauge the commercial performance as it did not have a traditional theatrical release but was released digitally on iTunes and Amazon.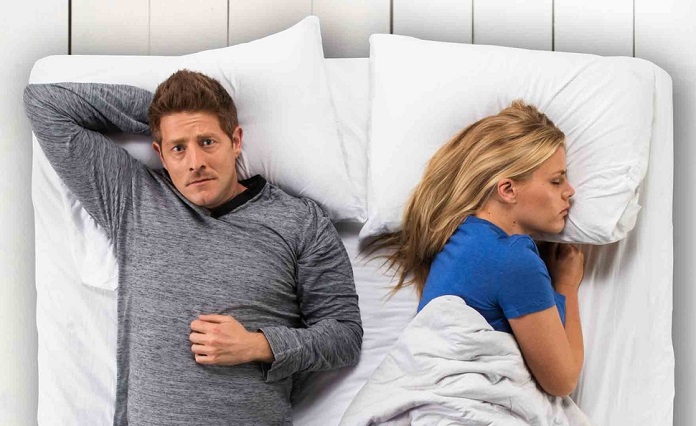 Another movie that is also a labor of love for Jason Nash is FML. The 2016 film captures the antics of two unlikely special media stars who embark on a quest to gain one million followers. Nash equally served as the director and scriptwriter of the film asides from starring in it. The movie's budget and box office takings are not available but it did notch some award nominations, including Streamy's best feature and best acting in a comedy.
Jason Nash's Top-grossing Movies Vs. His Paychecks
Jason Nash is Married
Year of release – 2014
Box office – N/A
Nash's paychecks – N/A
FML
Year of release – 2016
Box office – N/A
Nash's paychecks – N/A
How Much Does Jason Nash Make a Month?
Jason Nash makes tens of thousands of dollars each month. This comes from his monetized YouTube channels, earnings from his joint podcast with David Dobrik, as well as income from stand-up comedy shows.
There is also the paychecks that he has scored for his acting gigs. Asides from his own films, Nash has guest-starred in several TV series such as The Simpsons, Liza on Demand, Drake & Josh, House, and 1000 Ways to Die.
According to the Screen Actors Guild, the current pay rate for a day performer is about $700. It means that Nash would have earned this amount or much more for each of these shows.