Across many areas, the diplomatic relationship between Canada and the United States has been beneficial to both countries, and this is very apparent in the entertainment industry where several actors like Steve Lund have had shared working experience in both countries. Those who know Lund most likely do through his appearances in shows like Reign, Bitten and Schitt's Creek, which are three of his most prominent roles since his acting career kicked off in 2009.
Steve Lund's Biography
Steve Lund's first love from when he was younger was to be a hockey player and only fall back on acting if that did not work out. It is not every day you hear of a person making one of the most lucrative careers in the world their second choice, but that was the plan for Steve who was born in Nova-Scotia on the 9th of January, 1989. He was raised in Halifax Municipal alongside his siblings by their parents. Steve Lund is the only son and the middle child of his parents' three children. His other siblings are two sisters.
Although he got standing ovations and applause for his excellent performance in several high school plays, including The Lion King, his one true dream at that age was to be cheered in the hockey field. In pursuit of this dream, he joined the Quebec Major Junior Hockey League, where he began his journey to becoming a professional hockey player but unfortunately for Steve Lund, an injury he sustained during a match against his hometown team, Halifax Mooseheads put an end to his dream, forcing him off the hockey pitch permanently.
With hockey no longer an option, Steve Lund turned to his second choice and took his first steps to become a professional actor by joining the Vancouver Film School Acting Program. During his training period, he starred in a web series, Yukonic as Stewart and after completing the program, set out for his full-time career as an actor. He starred in Yukonic in 2011 and in the same year, he made further appearances in shows like Alphas, Being Erica, Blue Mountain State, and Lost Girl as a guest star in an episode of the show. He continued his guest appearances in 2012 in Nikita and Suits and in 2013 in Hemlock Grove.
Through 2012 to 2015, Steve Lund played James Cogan in Haven, where he starred in multiple episodes of the show. He began to play one of his most significant roles, as Nick Sorrentino in Bitten in 2014 and had appeared in 33 episodes by 2016. In 2014, he made his first appearance in a feature-length movie, Best Christmas Party Ever, and has gone on to star in a couple more like Christmas Incorporated, Crossfire and The Art of Us.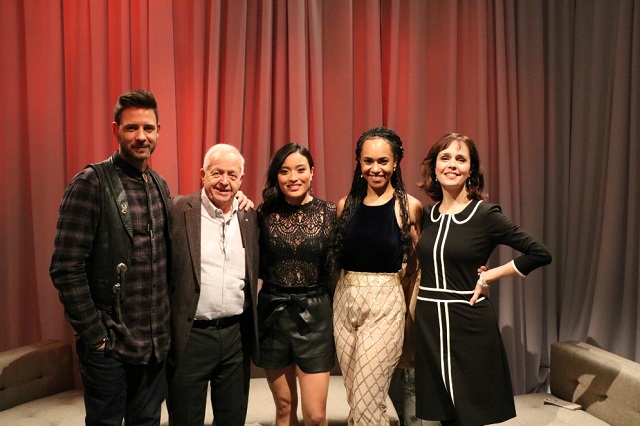 He has starred in other projects like Schitt's Creek, Private Eyes, Reign and the remake of Street Legal where he plays the character, Adam Darling.
Personal Life
Steve Lund is a good-looking man, a fact that is practically universal for every Canadian actor, but despite his good looks, along with what is essentially a successful career in a competitive industry like Hollywood, there hasn't been a woman romantically linked to the actor just yet, despite being over a decade in the industry.
This unusual circumstance has created its own dilemmas, with several of his fans and admirers suggesting that he is gay. While we cannot say definitively if that is true or not, particularly because the actor himself has made comments alluding to the fact he is straight, there is nothing about the secrecy of his relationship status that translates to him being a gay man.
If Steve Lund is in a relationship or married, so far, he has made it one of the best kept secrets in the industry and until such secret is revealed, only time will tell if he is gay.
See Also: Duncan Lacroix – Bio, Age, Wife, Facts About The TV Actor
Other Facts About Him
While much is unknown about him, particularly his parents, we know Steve Lund's mother is named Chickie Lund whereas his father's name is not known.

In high school, he was a member and founder of a band named The Steve Lund Experience.

Fact Check: We strive for accuracy and fairness. If you see something that needs updating,