Across many areas, the diplomatic relationship between Canada and the United States has been beneficial to both countries, and this is very apparent in the entertainment industry, where several actors like Steve Lund have had shared working experience in both countries. Those who know Lund most likely do through his appearances in shows like Reign, Bitten, and Schitt's Creek, which are three of his most prominent roles since his acting career kicked off in 2009.
For someone who has been in the limelight for over a decade, it is natural that Lund's endeavor as an entertainer has earned him a massive fan base who keep up with his career as much as they follow the happenings in his personal life. Of late, his relationship with wife Kalleen Kirk has been of interest to many, and some have busied themselves with uncovering how the actor rose to fame.
Acting Wasn't His First Career Choice
Steve Lund's first love from when he was young was to be a hockey player. From what we gathered, he planned to build a career as a sportsman and only fall back to acting if it fails to work out for him. It is not every day you hear of a person making one of the most lucrative careers in the world their second choice, but that was the plan for Steve who was born in Nova-Scotia on the 9th of January, 1989.
He was raised in Halifax Municipal alongside his siblings by their parents. Steve Lund is the only son and the middle child of his parents' three children. His other siblings are two sisters. While much is unknown about them, particularly his parents, we know Steve Lund's mother is named Chickie Lund, whereas his father's name is not known.
Although he got standing ovations and applause for his excellent performance in several high school plays, including The Lion King, his one true dream at that age was to be cheered in the hockey field. In pursuit of this dream, he joined the Quebec Major Junior Hockey League, where he began his journey to becoming a professional hockey player, but unfortunately for Steve Lund, an injury he sustained during a match against his hometown team Halifax Mooseheads, put an end to his dream, forcing him off the hockey pitch permanently.
He Began Polishing His Acting Skills After His Hockey Dream Collapsed 
With hockey no longer an option, Steve Lund turned to his second choice and took his first steps to become a professional actor by joining the Vancouver Film School Acting Program. During his training period, he starred in a web series titled Yukonic as Stewart, and after completing the program, he set out for his full-time career as an actor.
He starred in Yukonic in 2011, and in the same year, he made further appearances in shows like Alphas, Being Erica, Blue Mountain State, and Lost Girl as a guest star in an episode of the show. He continued his guest appearances in 2012 in Nikita and Suits and Hemlock Grove in the following year.
From 2012 to 2015, Steve Lund played James Cogan in Haven, where he starred in multiple episodes of the show. He began to play one of his most significant roles as Nick Sorrentino in Bitten in 2014 and had appeared in 33 episodes by 2016. In 2014, he made his first appearance in a feature-length movie titled Best Christmas Party Ever and has gone on to star in a couple more like Christmas Incorporated, Crossfire, and The Art of Us.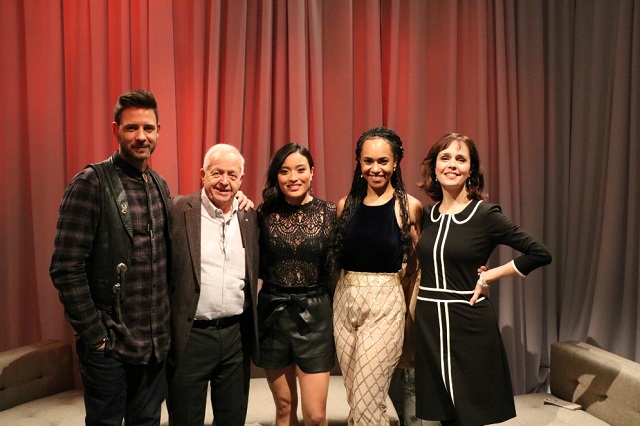 He has starred in other projects like Schitt's Creek, Private Eyes, Reign, and the remake of Street Legal, where he plays the character, Adam Darling.
Insight Into What Inspired Steve Lund to Become an Actor
It would be easy to assert that Lund has always been artistically inclined. As a lad, all he wanted was to become a hockey player. While he devoted his time to that and pursued a career in that path until he was forced to quit, he found it difficult to ignore his love for performing arts. Apart from participating in several school plays, he was a member of a band called The Steve Lund Experience. Yes, you guessed right; the actor founded the band.
In addition to the foregoing, we can confirm that Steve Lund was influenced to build a career in the competitive entertainment industry by a late uncle identified as Brian. In a tribute that marked the 10th death anniversary of Brian, Lund asserted in an Instagram post that he will always be grateful for the gifts Brian gave him and his family. With that, he divulged that the man inspired him to "invest in film and ultimately become an actor."
No, Steve Lund Isn't Married to Kalleen Kirk 
Steve Lund is a good-looking man, a fact that is practically universal for every Canadian actor, but despite his good looks along with what is essentially a successful career in a competitive industry like Hollywood, there hasn't been a woman romantically linked to the actor just yet, despite being over a decade in the industry. Irrespective of the fact that it has circulated in some quarters that he is married to a woman identified as Kalleen Kirk, this is not true. From what we gathered, the reports are based on mistaken identity.
The actor is confused with Steven J. Lund, a Young Men board member of The Church of Jesus Christ of Latter-day Saints. Steven J. Lund served as a ward Young Men president until 2015 when he was called to serve on the Young Men general board. In April 2020, he was sustained as the Young Men general president. This Lund has been married to Kalleen Kirk since the 8th of August 1980, and they are parents to four children.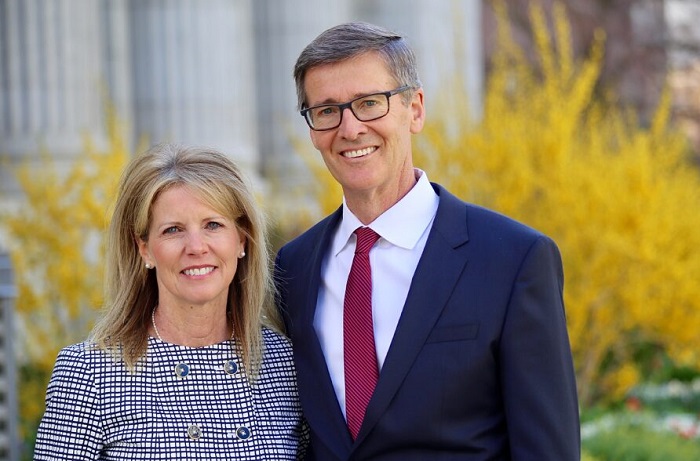 See Also: Duncan Lacroix – Bio, Age, Wife, Facts About The TV Actor
Here's Why People Think The Actor Is Gay
Because Steve Lund has been in the limelight for many years with no female lover linked to him, several of his fans and admirers began suggesting that he is gay. While we cannot say definitively if that is true or not, there is nothing about the secrecy of his relationship status that translates to him being a gay man.
Being an actor, Steve has portrayed characters that are not straight. Understandably, this has fueled the speculations about his sexual orientation, but nothing has been confirmed in real life. Another thing that adds to the speculations about his preference is an Instagram post he once shared as shown below:
If Steve Lund is in a relationship or married, so far, he has made it one of the best-kept secrets in the industry, and until the truth of the matter is revealed, it would be insensitive to make any conclusion about his love life.