American show business, particularly its acting sector has been in existence for over a century and as such, can boast of several iconic personalities who have given their life to the industry, establishing themselves as icons in the process. There are several names across both genders, from John Wayne to Marilyn Monroe. One of them is Joan O'Brien, who made her name as an actress in the 50s and 60s.
Joan O'Brien had a short career, but in that time, her career boasted of over 40 films and television credits, including popular shows like The Man from U.N.C.L.E and The Dick Van Dyke Show. Learn everything you need to know about the Hollywood personality below.
Joan O'Brien's Biography
Joan O'Brien, while she was in show business, was known as an actress and a singer. She performed on shows like The Bob Crosby Show and was a part of Harry James' band. Her time in Hollywood was a fulfillment of a dream she had as a child to work in show business.
She was born on the 14th of February 1936 in Cambridge, Massachusetts and within a few years of being in the world, was performing in high school plays and on local TV shows in California, after her parents relocated.
With the support of her parents, David, and Rita O'Brien, Joan completed her education at Chaffey Union High School while she was already an active member of show business, performing on Hometown Jamboree as a singer. At the age of 18, she had already become a regular on The Bob Crosby Show.
Having already established herself as a singer, her acting debut came in 1958 when she featured on the TV show, M Squad as Marla Ross. Over the next few years, Joan O'Brien starred in several films and television shows, appearing alongside multiple film stars at the time, like John Wayne, Cary Grant, and Jerry Lewis.
Interestingly, her acting career ended with a TV show named after her birthday, Valentine's Day in 1965, culminating a career that had spanned just seven years with 43 credits in her filmography.
Following her retirement from Hollywood, which was forced after a string of tumultuous incidents in her personal life, she retreated from public life and began running a management film for a hotel chain, Hilton Hotel.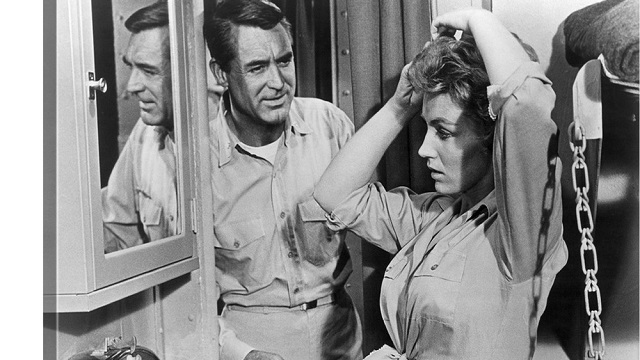 Joan O'Brien lived in Auburn, California with her husband, Malcolm Bernard Campbell until his death on the 8th of May, 2004. Available information suggests she remained in Auburn after his death, at least, until 2015.
Insights Into Her Roller Coaster Marriages and The Resulting Children
There are those who speak ill of marriage and do not believe in love, on the other side of their coin are those who are romantics, who are willing to chase happily ever after for as long as it takes, Joan O'Brien was one of the latter and over the course of her 83 years on earth, she was married five times.
Her first marriage was to Billy Strange, a guitarist lasted between 1954 and 1956, producing just one child. She got married again a year later in 1957 to John F. Meyers but like her first marriage, it did not last and it ended in March 1960, producing a solitary child. Her next two marriages were to Harvey Allen Godorov and Dino Kotopoulis, divorcing both men in 1964 and 1967 respectively after getting married to them in 1963 and 1966. Neither of them produced a child.
Although they never got married, Joan O'Brien was romantically involved with one of the greatest icons in Hollywood history, Elvis Presley, after they had worked together in 1963 on It Happened at the World's Fair.
Joan O'Brien finally found her happily ever after with a military man, Lt. Col. Malcolm Bernard Campbell, whom she got married to on the 4th of August, 1979 and was together with him until his death on the 8th of May, 2004.
Although she has no children with Malcolm, together they raised her children, Russell and Melissa Anne, a son and a daughter.
Joan O'Brien's Measurement
In her younger days as an active member of Hollywood, Joan O'Brien was one of the most beautiful women in the industry and was envied by women far and wide. Although she has succumbed to the cold hands of old age, Joan still remains a beautiful woman.
See Also: Laia Manzanares – Biography, Age, And Facts About The Actress
She has a height of 5 feet 4 inches and a bodyweight of 54kg. Her body measurements, which define her curves are measured to be 35 inches for her bust, 25 inches for her waist and 36 inches for her hips.