It's always a delight for fans when their favorite Hollywood celebrities get to tie the knot with the love of their life and start to have a family. But what gets fans shocked and sad is when these happy nuptials end; sometimes, abruptly. A private person and camera-shy when she's not in a role, Keri Russell's marriage and eventual divorce came as a big surprise to everyone, most especially because it was months after it happened that the news of their separation began to circulate. But even with the split, Russell still had solid ground underneath her feet and was able to find love again, while still hitting great strides in her acting career.
What Happened to Keri Russell's Marriage?
Keri Russell and Shane Deary seemed like a happy Hollywood couple when they are together as man and wife. Russell met Brooklyn-based contractor Shane in the early 2000s at Martha's Vineyard—an island south of Cape Cod in Massachusetts—through mutual friends. After hitting things off, the duo began to date each other, quite privately, until they got engaged in 2006. On February 14, 2007, (Valentine's Day no less), the couple tied the knot in an intimate wedding celebration that was attended only by a few close friends. The wedding took place in New York during a snowstorm.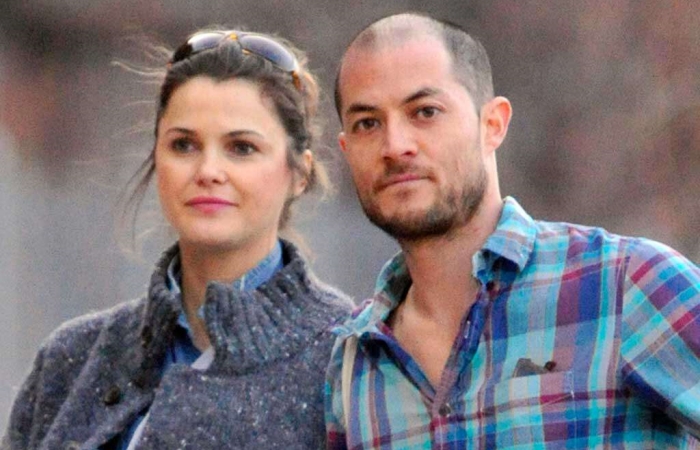 Russell and Deary remained private with their relationship, even while the actress began appearing in several critically acclaimed movies like Mission: Impossible III, August Rush, and Extraordinary Measures. So, it was admittedly a bit of a shock when fans found out that the couple had quietly split in the summer of 2013. More shocking was the fact that it wasn't until the ending of the year before the news began to circulate.
According to Russell's rep, the separation was an amicable one, with the duo focusing on the two children they had together. As to why the marriage of almost seven years ended? No one seems to know. Plus, none of the parties involved spoke up about it. Considering how they'd been private even while married, it's not much of a surprise they kept mum about their split until months later.
All About Her New Found Love Actor Matthew Rhys
As the saying goes, when one door closes, another one opens. The same year she divorced Shane Deary, Russell had been cast in the FX spy thriller series, The Americans. In the series, the actress plays the role of Elizabeth Jennings, a Soviet KGB spy, who marries fellow spy Philip to pose as an American married couple in Washington, D.C. Her co-star for the series is Welsh actor, Matthew Rhys. Rhys is known for playing Dylan Thomas in The Edge of Love and Kevin Walker in Brothers & Sisters.
In The Americans, Elizabeth and Philip are forced to marry each other to carry out their mission for the Soviet Union. In time, the pair grow to love each other as a real husband and wife should. Though the actors did their best to keep things discreet, they did end up falling in love with each other in real life. Shortly after the two began to appear on The Americans, they were spotted together in December 2013, with reports telling a story of two people who looked like a happy couple together. Even though the rumors about their relationship began to circulate, Rhys steadfastly denied allegations that the pair were a thing.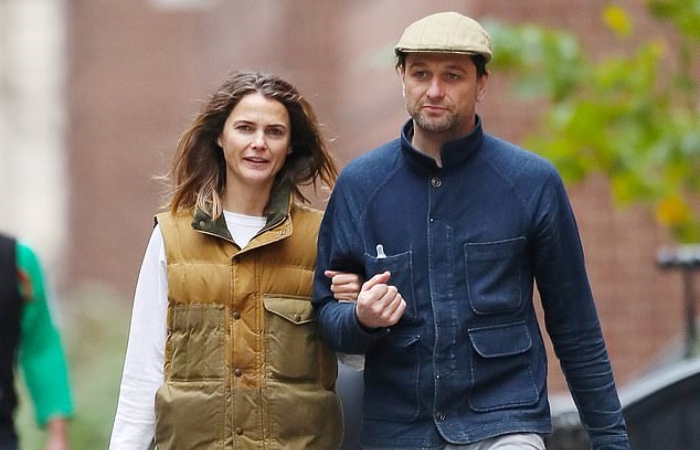 By March 2014, People magazine (the same publication that first reported on Russell and Rhys' 'togetherness') reported on the couple's interactions during the performance of The Library at the New York Public Theater. In the same vein, People magazine later confirmed that Keri Russell and Rhys were officially dating.
Many fans believe that the couple met on the set of The Americans, but that isn't quite the case. According to Rhys, the pair had met many years back when both of them were still in their twenties. As Rhys put it, he had been smitten by Russell after meeting her at a kickball party. While drunk, he'd asked for her number (which he got), and then ended up dropping a drunken message, which Russell never replied to. Fast forward to 2013, and Rhys got another chance to make things right with Russell, which he did without a doubt. While not married, the pair have been partners since 2014, and they also have a child together.
How Keri Russell Rose To Prominence
Keri Russell's first foray into the showbiz world was when she was just a teen; 15, to be exact. Her dancing, something she'd enjoyed since being a toddler and would go on to make a professional career path, earned her a slot on Disney Channel's All-New Mickey Mouse Club. The show featured other kids who had shown exceptional talent, and some of her castmates are some of the biggest names in the showbiz world, including Justin Timberlake, Britney Spears, and Ryan Gosling, to name a few.
The Disney show turned Russell into a child star—she was on it from 1991 to 1994, and it gave her the fame needed to appear in other TV shows and movies. Russell was in the comedy sci-fi movie, Honey, I Blew Up the Kid, in '92 before having guest roles in the sitcoms Boy Meets World and Married… with Children. Her fame continued to grow, and Russell landed her breakthrough role at the age of 22 when she was cast as the lead in the hit WB series, Felicity. Meanwhile, she kept her movie career going by appearing in films like The Curve and We Were Soldiers.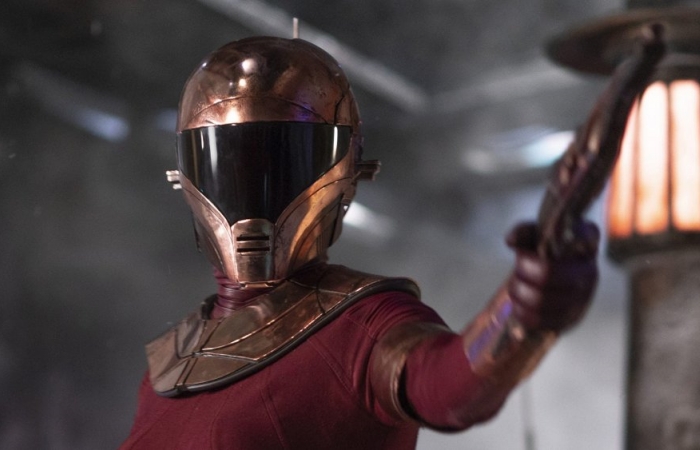 Once Felicity ended, Russell moved to New York to try her hands at the theater. She got her off-Broadway debut in Neil LaBute's Fat Pig. But just because she gave the theater a chance didn't mean she had decided to neglect television. In 2005, she appeared in the Hallmark TV film, The Magic of Ordinary Days, the cinema movie The Upside of Anger, and the miniseries Into the West. In the same year, J.J. Abrams met her and asked her to join the cast of Mission: Impossible III alongside Tom Cruise, which she accepted.
Her next big starring role was in 2013 when she was cast as Elizabeth Jennings for FX's spy thriller series, The Americans. From 2013 up till the series' finale in 2018, Keri Russell retained the lead role. During that time, she appeared in the sci-fi horror movie Dark Skies, the romantic comedy, Austenland, the sci-fi action movie, Dawn of the Planet of the Apes, and in the historical war movie, Free State of Jones. In 2019, she appeared in Star Wars: The Rise of Skywalker as the character Zorii Bliss.
Details of Her Net Worth and Career Achievements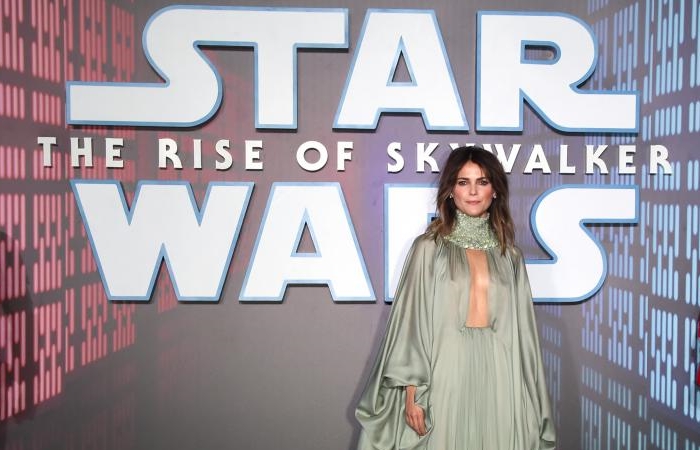 Keri Russell's acting career is a very impressive one. Appearing in flicks since her debut in 1992, Russell has over 40 acting credits to her name in both movie and television roles. To that effect, she has been able to grow a net worth to the tune of $8 million. For her role in The Americans, she was reported to earn $100k per episode. And that's not all; the actress and dancer is the winner of a Golden Globe Award, a Teen Choice Award, a Satellite Award, and a Television Critics Association Award. As for nominations, Russell has been getting award nominations since 1993, with the latest being in 2019 for her role in The Americans.
What We Know About Keri Russell's Family
Russell was born in the suburban city of Fountain Valley, California, in a family of three. Her father, David Russell, is a Nissan Motors executive while her mother is a homemaker named Stephanie Stephens. Keri grew up in with an older brother called Todd and a younger sister, Julie. Thanks to her father's job, her family moved frequently, living in places like Mesa, Arizona, and Highlands Ranch, Colorado.
As for her children, Keri Russell has three of them. While married to Shane Deary, Russell gave birth to their son, River Russell Deary, on June 9, 2007, in New York. The couple had another child together, a daughter named Willa Lou Deary. She was born on December 27, 2011. She also has a child with partner Matthew Rhys, a son they named Sam Evans.