Hollywood maintains an unshakeable position as the leading movie industry in the world, and it has been able to achieve this through the existence of several hundred and thousands of talented actors and skilled behind the scene personnel. One of the members in its vast reservoir of actors is Christoph Sanders, an actor who has been a professional working in the industry since 2006.
Christopher Sanders, who is better known as Christoph Sanders, has worked on several films and television shows. His filmography includes popular titles like CSI: Crime Scene Investigation, Ghost Whisperer and his most prominent and most notable role so far, as Kyle Anderson in Last Man Standing.
Christoph Sanders' Humble Beginning
Christoph Sanders was born on the 21st of April, 1988 in Arden, North Carolina to his parents who then raised him in Hendersonville, North Carolina. Unlike the majority of American children, Christoph was homeschooled and only engaged in group activities with other children his age through soccer and the Boy Scouts of America.
Before Christoph Sanders was nine years of age, he had the conviction of pursuing an acting career. Unfortunately, he was not immune to the existential doubt that plagues most aspiring actors. As a result, Sanders considered settling for a career in Engineering instead. He took a few drafting classes at Blue Ridge Community College for two years. He was on his way to completing his last two years of a first degree at UNC Wilmington before he found the courage to pursue acting as a career again.
His Path to Becoming a Professional Actor
Before he compromised pursuing acting after high school, Christoph Sanders dedicated himself to mastering acting right from the age of 9. He took acting classes at Flat Rock Playhouse. He studied up to the theatre's advanced program, YouTheater company, graduating at the age of 18.
During his time with Flat Rock Playhouse, Christoph pruned his skills throughout 16 productions. He performed in plays like Bye, Bye, Birdie, A Christmas Carol: The Lion, the Witch, and the Wardrobe.
Before he gave up on acting briefly, Christoph Sanders performed in some commercials. Thanks to them, he made his first on-screen appearance at the age of 16. Following his decision to return to acting, he made his debut in a drama onscreen in 2006. He starred in the film, Talladega Nights: The Ballad of Ricky Bobby.
In the following year, he starred in the controversial film, Hounddog. In the movie, his character, Wooden's Boy, raped a 12-year-old girl, played by Dakota Fanning. Since he became a professional actor, Christoph Sanders has gone on to star in a few more films and television shows.
He has appeared in Family of the Year, Pair of Kings, CSI: Crime Scene Investigation, Faith-Based, Big Kill, and a few others. His role as Hoyt in the 2020 film, Faith-Based, earned him his first award nomination by IIFC Awards.
His Most Notable Roles So Far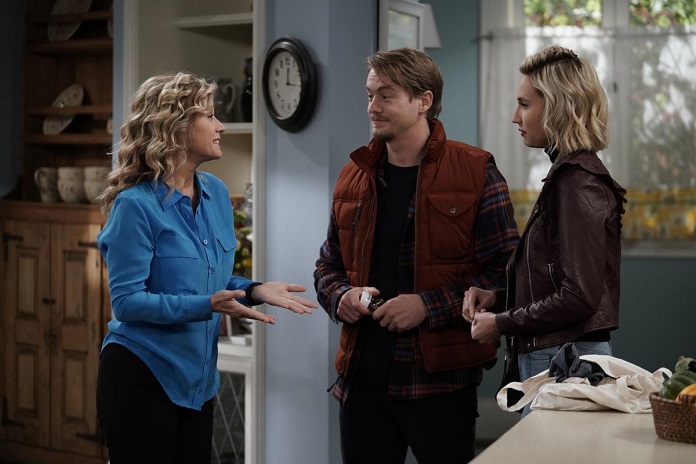 Sanders' most prominent roles as an actor are on television. The first one came in the first decade of his career as an actor. He played Ned Banks in Ghost Whisperer, between 2008 and 2010. The actor joined the supernatural TV series as an older version of the character played initially by Tyler Patrick Jones. Sanders appeared in the role across 49 episodes, originally starring as a guest star. But the popularity of his portrayal earned him a regular cast role.
After his time on Ghost Whisperer came to an end, Christoph Sanders began his other most notable role – Kyle Anderson in Last Man Standing. He began playing Kyle in 2011, initially in a guest role as the boyfriend of Tim Allen's eldest daughter. But just like Ghost Whisperer, his character was well-received by fans and secured a regular role on the show. So far, Christoph has appeared in more than 164 episodes of Last Man Standing, with other appearances expected in the future.
Has Acting made the Last Man Standing Star a Millionaire?
We mentioned earlier that Hollywood has a large number of actors and actresses. This large number has created a competitive environment that requires an actor to be good enough to secure roles consistently or play a character over a long period. Christoph Sanders has been able to achieve the latter. He has been playing Kyle Anderson in Last Man Standing since 2011 and appearing in over 140 episodes.
His role as Kyle remains the most significant contributor to his net worth, but not his only one. Across his 10-plus credits filmography, he has earned considerably for his work. Christoph has also made money as a producer. He executive-produced the short film, Her Body, in 2020.
Unlike some other TV stars, Christoph continues to lead a simple life, despite his modest wealth. He spends his money on everyman activities like hiking, camping, and surfing. He is also known to cook his food frequently.
Dissecting Christoph Sanders' Love Life
Christoph Sanders is a man many women would love to have in their lives. This is not surprising considering his handsome looks and wealth. With his $3 million net worth, blonde hair, blue eyes, charming face, and modest height, he is without a doubt an attractive man. So, it comes as no surprise that he has been in a relationship with another beautiful Hollywood dame, Elizabeth McLaughlin.
The two of them have reportedly been in a relationship since 2015, but details remain elusive. As an actress, Elizabeth has appeared in projects like Betrayal, Pretty Little Liars, Hand of God, and The Clique.
But Christoph Used to Date Inbar Lavi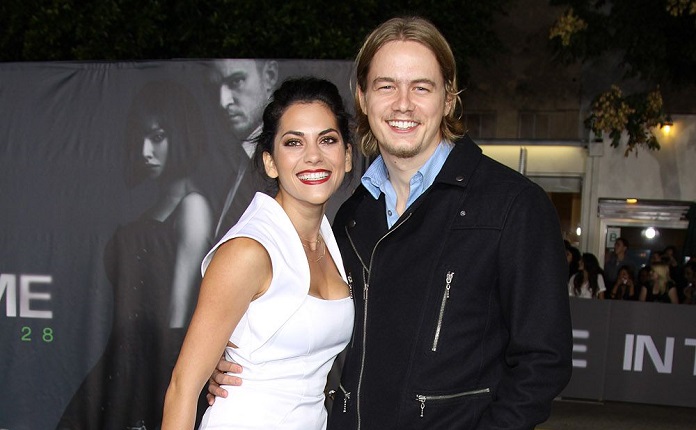 Before his relationship with Elizabeth, the actor dated another actress, Inbar Lavi. The two of them were supposedly together between October 2011 and 2015. Inbar, like Christoph, is also a modest TV star, with more than 29 credits to her name. Her filmography includes titles like Lucifer, Stumptown, and Prison Break.
Aside from Inbar, Christoph Sanders also supposedly dated Becky Ross and Molly Ephraim. However, neither of them has confirmed the rumored relationships.