The British film and TV industry may not boast the same level of influence or popularity as its American counterpart but it has produced a solid number of actors and actresses, as well as some great and universally recognized shows. Overall, it is an entertainment industry the Europeans can look up to with pride. Since 2007, Emer Kenny has been a part of this industry, making a name through recognized projects like EastEnders.
Emer Kenny's name might not ring a bell at first mention like that of her peers, Benedict Cumberbatch and Emilia Clarke, but she has had a long and admirable career since she made her debut via the film, Coming Down the Mountain in 2007. You can learn all about the English actress, her career and personal life below.
Emer Kenny Biography
Emer Kenny, the Father Brown actress, has Welsh and Irish origins and was born on the 10th of October 1989, in Haringey, London. Other than the fact that she was born as one of four children to her parents, much is unknown about her childhood.
Following the completion of her education at North London Collegiate School in Middlesex, London, Emer Kenny began her journey in the world of professional acting, making her debut in the TV film, Coming Down the Mountain in 2007. In the film, she played the character, Gall.
Two years after her debut, Emer Kenny graced the screen in her first feature-length project on the big screen, in a film titled Vampire Killers where she played Rebecca. In the same year, she made another TV movie appearance in Freefall as Kate.
Those who are familiar with Emer Kenny are well aware of her long career in television, having spent the most part of her career thus far, appearing in shows. She made her debut appearance in the spin-off of the popular British show, EastEnders: E20 in 2010, playing the character, Zsa Zsa Carter. In the same year, she began to appear in the original show, reprising her role in a total of 56 episodes.
Following her decision to pursue other acting projects, Emer Kenny was taken out of the show and she continued her journey in the world of television productions with the TV movie, Eric & Ernie. She appeared in a couple of short films, The Ride and To the Victor – The Spoils before she returned to TV shows through Beaver Falls, where she played the role of Hope in six episodes.
Her work on TV continued with six episodes appearance on Badults as Rachel in 2013, alongside appearances in Pramface, which she began to star in as Danielle Reeves in 2012. In 2017, Emer Kenny began to appear in Father Brown as Bunty but before then, she appeared in two other shows, Siblings and A Touch of Cloth.
Her Personal Life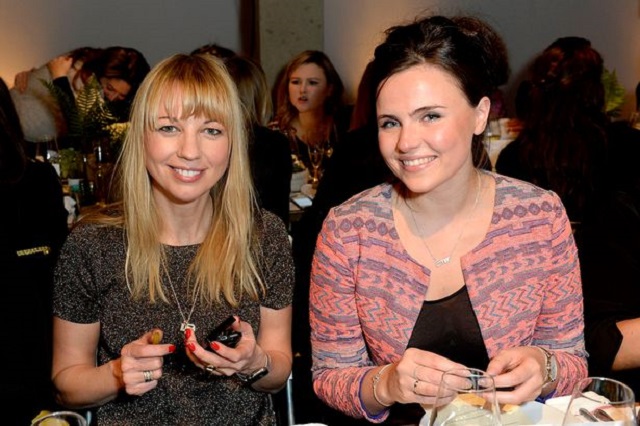 Emer Kenny has been able to maintain a solid career and at the same time, a thriving personal life through her relationship with Rick Edwards. They dated for five years before making the decision to take their relationship to the next level by walking down the aisle on the 28th of May, 2016.
The wedding, which had in attendance family and friends of the couple, including iTV co-workers who made an appearance due to her husband's job as a presenter on the channel, was held at Kew Gardens.
Since the news of their wedding broke, Emer Kenny and Rick Edwards have continued in the same fashion as their dating years, living lovingly together with zero reported scandals.
Body Measurements
Emer Kenny has a height of 5 feet 11 inches, with looks dashingly beautiful and accompanied by a weight of 62kg. Known for her long legs and toned body, her alluring curves are measured as 33, 25, and 33 inches, for her bust, waist and hips sizes respectively.
Emer Kenny can also be seen rocking her dark brown hair with hazel colored eyes.
See Also: Who Is The Game Of Thrones Actress – Faye Marsay?
Other Facts About Emer Kenny
1. Although she is not in any way short, she still falls short around her husband, Rick Edwards who is 6 feet 4 inches.
2. More than being an actress, she is also a screenwriter and has penned a few episodes in a number of TV shows such as Red Rock, Harlots, and EastEnders.
3. Her full name is Emer Gwynne Morganna Kenny.