America's movie industry has grown to become one of the largest film industries in the world but the story of its growth will never be complete if the names of certain icons are not mentioned. One of these icons is Veronica Hamel, whose impact in the industry was most felt during the 1970s and 1980s. Her appearance in many films and television series, including Cannonball! (1976), Lost (2004), and Hill Street Blues (1981-87) for which she is probably best known, contributed in laying a solid foundation for the emergence of a greater Hollywood. Veronica, who was once a model, has been nominated for several awards, get the facts of her life below.
Veronica Hamel Biography
Veronica Hamel was born on November 20, 1943, in Philadelphia, Pennsylvania, USA. A former student of Temple University, she landed a secretary job in an ironing board covers manufacturing company after her graduation. Meanwhile, from the time she was a child, Veronica had an interest in fashion design and this, coupled with the fact that she was beautiful, influenced her decision to pursue a career in modeling. Consequently, she only worked as a secretary for some time before resigning to kick off her modeling career, thanks to the late executive and co-founder of Ford Models, Eileen Cecile Ford, who discovered her.
The beautiful lady modeled in both in print and television advert for Pall Mall Gold cigarettes and Virginia Slims. She was the model in the very last cigarette commercial that was aired in the United States of America (for Virginia Slims) at 11:59 p.m. on the 31st of December 1970 in the course of The Tonight Show. 
Kicking off her acting career, Veronica Hamel debuted in the 1971 movie Klute and this was followed by her roles in Beyond the Poseidon Adventure and When Time Ran Out, both of which were a flop. The actress later debuted on TV in 1975 with the role of Elenora in an episode of the series Kojak.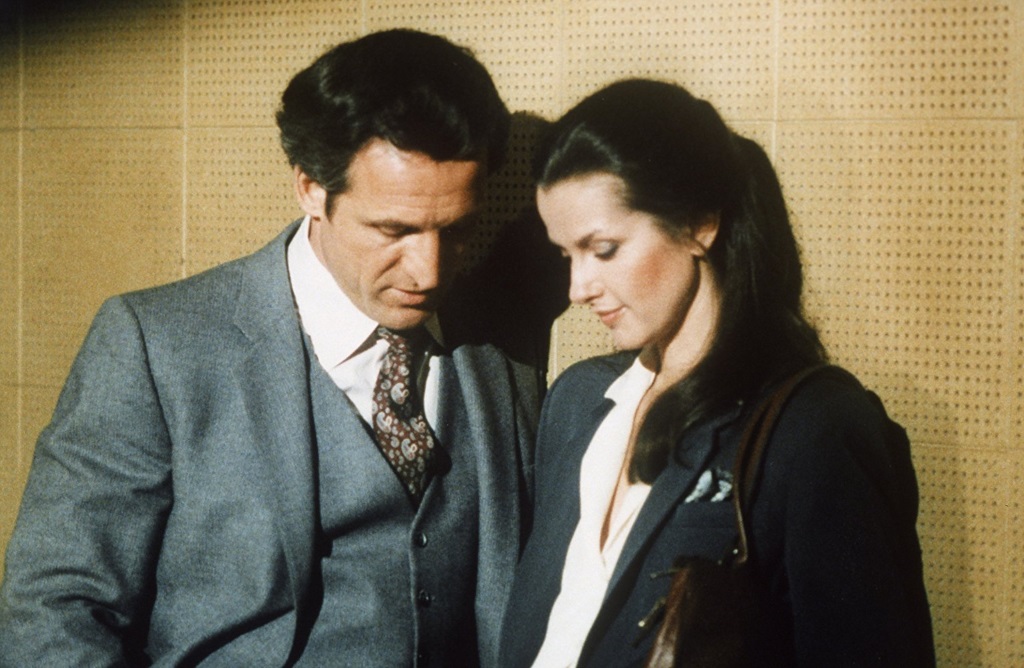 From 1976 through 2002, she appeared in the films Cannonball, Apple Pie, Beyond the Poseidon Adventure, When Time Ran Out, A New Life, Taking Care of Business, The Last Leprechaun, and Determination of Death. Also in 1976, Veronica appeared in an episode each of The Bob Newhart Show as Rosemary, Switch as Nabilla, and Starsky & Hutch as Marianne Tustin. She also played the role of Sandy Lederer/Marcy Brownell in two episodes of The Rockford Files. The following year, the actress appeared in the series Family and also in the TV miniseries and TV film 79 Park Avenue and The Gathering respectively.
She went on to appear in television films and play small roles on television series until 1981 when she was cast in the main role as Joyce Davenport, a committed public defender who is also a police captain's love interest in Hill Street Blues. Her performance in the show earned her five Emmy award nominations. In the 1988 film titled A New Life, Veronica Hamel was cast in a leading role as Alan Alda's doctor and love interest. She also portrayed the character of Elizabeth, the wife of Spencer Barnes (played by Charles Grodin), in the 1990 movie, Taking Care of Business.
In 2002, Veronica had recurring roles in the legal drama Philly and in the NBC TV series, Third Watch. She also played the role of Margo Shephard in Lost, this was in the late 2000s.
Her Family
Nothing is known about the actress' family background except that her father was a carpenter and her mother, a housewife. Veronica was once married to Michael Irving, a retired American football player, actor, and sports commentator. They got married in 1971 and stayed together until 1981 when they parted ways for reasons which have remained undisclosed.
See Also: Hanna Alström –  Husband, Movies and Family of The Swedish Actress
Facts About Michael Irving's Ex-Wife, Veronica Hamel
1. She was listed among the "Best Dressed" on Us magazine in 1983.
2. Veronica Hamel has a net worth estimated at $ 4 million.
3. Since the actress's divorce from her husband, she has not been in any relationship, at least publicly.
4. She is 5 feet 8 inches tall, weighs 63.5 kg, and has a body measurement of 32 (bust), 24 (waist), and 34 (hips) inches. Additionally, she has dark brown hair and a pair of blue eyes.
5. The actress does not have an active social media life.