It is often said that nobody can truly have it all in life, but if there is one person that has certainly come close to trying, it is Rachel Weisz. Professionally, the sexy and gorgeous Weisz is one of the most accomplished actresses in contemporary Hollywood. A quintessential English Rose, she has featured in a slew of highly-acclaimed movies such as The Mummy, Enemy at the Gates, Constantine, The Constant Gardener, and The Bourne Legacy, and has several awards, including a much-coveted Oscar to her credit.
Off the screens, Weisz is a spouse to one of the most famous faces in the movie industry, namely the James Bond actor Daniel Craig. The lovely couple has been together for nearly a decade and has established themselves as one of the classiest pairs in Hollywood. There are no rumors or scandals or publicity stunts about their union, but these two incredibly-talented people are genuinely into each other.
Her Emergence as one of Hollywood's Highest-Paid Stars
Rachel Weisz made her acting debut in the year 1992 and got her breakthrough two years later in the 1996 movie Chain Reaction. Since then, she has gone on to feature in major films such as Sunshine (1999), The Mummy movie franchise (1999 and 2001), Enemy at the Gates (2001), Constantine (2005), The Constant Gardener (2005), The Bourne Legacy (2012), Oz the Great and Powerful (2013), Disobedience (2017), The Favorite (2018), and many more.
The London-born actress has also appeared in some TV series, including Tropical Heat, Inspector Morse, Scarlet and Black, Screen Two, Seventeen, as well as a credited voice role in a 2010 episode of The Simpsons. She has also proved her versatility as an actress by appearing in various stage productions, including Design for Living (1994), Suddenly Last Summer (1999), The Shape of Things (1999 and 2001), A Streetcar Named Desire (2009), Betrayal (2013), and Plenty (2016).
All these projects have paid Weisz handsomely and have established her as one of the highest-paid actresses in Hollywood. For instance, in 2001, she earned as much as £1 million for her portrayal of Egyptologist, Evelyn Carnahan, in the movie, The Mummy Returns. Since then, Weisz's stock has further risen and with it, the professional fee that she commands. The actress has even revealed that she thinks that she and other major stars in Hollywood are paid too much and that this puts pressure on the movie producers.
She Has Been The Face of Several Luxurious Brands
Thanks to her natural good looks and abundant talents, Rachel Weisz has been courted by several brands to serve as their ambassador. Some of them are high-end fashion houses such as Bulgari and Burberry, as well as cosmetics and hair care giant L'Oréal.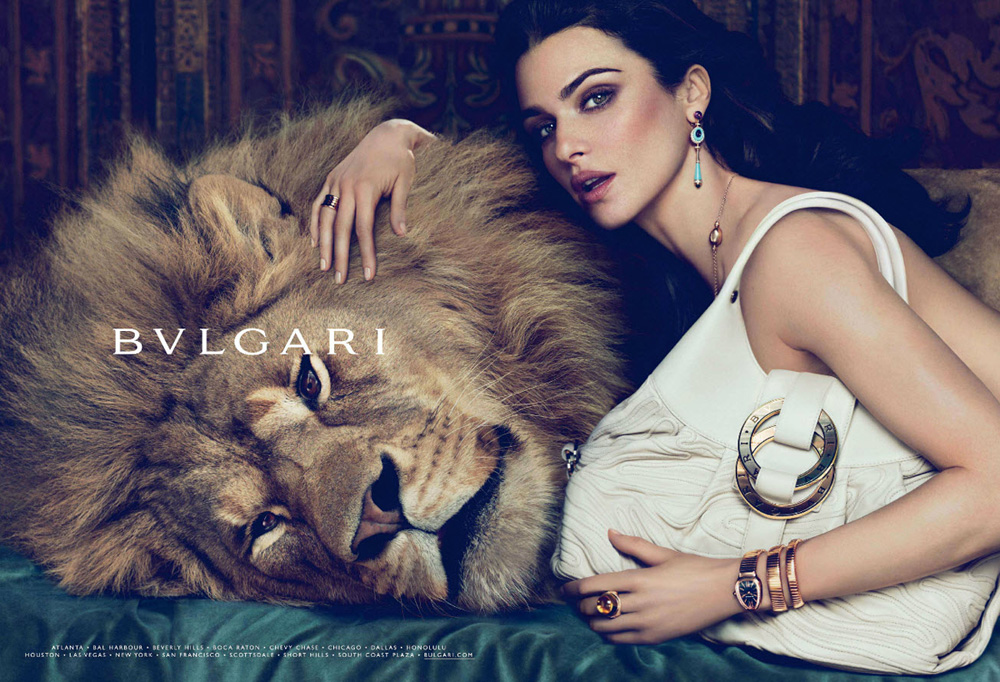 Between 2011 and 2013, Weisz appeared in a series of print ads for the Italian luxury fashion brand, Bulgari, advertising various items such as their perfume (Jasmin Nori), clutches, eyeglasses, and dinner dresses. The exact amount that the actress was paid for her time is not known, but there is no doubt that it would be in the seven-figure region.
Before her stint with Bulgari, Weisz also represented the British luxury fashion house, Burberry, in 2006. The deal was similarly quite rewarding.
Rachel Also Makes Bank Through Red Carpet Contracts
Another veritable source of income for Rachel Weisz is her red carpet appearances. Thanks to her excellent performances, which guarantees that she is always getting nominated for several awards, the actress is a regular fixture on the red carpet during award season, and many brands use this opportunity to get her to advertise their products for them.
According to a January 2019 article in the Hollywood Reporter, brands that produce items such as cosmetics, shoes, clutches, gowns, jewelry, and tuxedos, pay movie stars such as Weisz to wear their products and give them a shout out when they appear on the red carpet. Such deals pay handsomely and actresses such as Weisz can make about $200,000 for each red carpet outing. If the contract were to cover the entire award season, then a movie star can make as much as $10 million.
How Much Has Rachel Weisz Made From Her Career?
Weisz has a net worth running into millions of dollars, specifically $36 million. Despite such significant wealth, the actress remains quite frugal because of the lessons instilled in her by her parents, who in her own words, were bargain hunters and taught her not to be extravagant. Back in the early 2000s, when she made her first millions, Weisz still rented a flat above a shop and enjoyed getting discounts from designers.
The actress maintains that habit to date and is not one to engage in a lavish lifestyle. Presently, she and her husband own two homes, one in Camden Town, UK, and a brownstone in Cobble Hill, Brooklyn. The couple snapped up the Cobble Hill house for $6.75 million in the summer of 2017. The townhouse measures 6,600 square feet and features six-bedrooms, 5.5 bathrooms, custom bookcase, marble counters, and kitchen cabinetry, as well as a family-cum-media room.
A Look at Some of Her Past Relationships
Before she met and married Daniel Craig, Rachel Weisz was in some high-profile relationships. First, The Mummy star dated English actor, Ben Miller, from 1991 to 1993. After they parted ways, she embarked on a three-year romance with English producer, writer, director, and comic, Dominic Anciano. When she ended things with Anciano, Rachel Weisz had a one year-romance with American actor, Alessandro Nivola, in 1997, before going on to date English actor, Neil Morrissey, the next year. She and Neil stayed together for two years and parted ways with the dawn of a new millennium in 2000.
In the summer of 2001, Rachel Weisz ran into American filmmaker, Darren Aronofsky, whilst featuring in a stage production titled The Shape of Things. The two began dating that same year and would go on to remain together for about nine years. During this period, they shared a home in New York. They also got engaged in 2005 and welcomed a son, named Henry, in May 2006. Given all these facts, Weisz and her boo seemed destined for the altar, but that was not to be as they split up for good in 2010.
How The Actress Met And Married Daniel Craig
Rachel Weisz is presently married to James Bond actor, Daniel Craig, and they are one of the obvious power couples in Hollywood. They are also one of the industry's most private couples, and their low key lifestyle has made some details about their romance quite sketchy. It is, however, known that the couple first knew each other while they were both in college back in the 90s. Their respective ambitions then took them on different paths, but they met again after being paired to play husband and wife in the thriller, Dream House. Craig and Weisz reportedly became an item whilst shooting the movie in December 2010.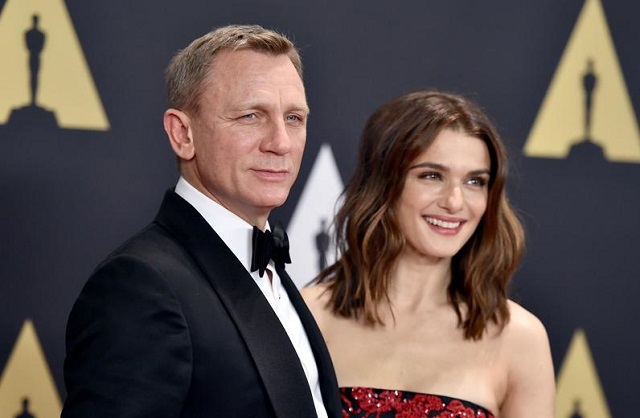 They dated for a few months and eventually tied the knot on the 22nd of June 2011 in New York. The ceremony was a secret one that was witnessed by only four persons, including Weisz's son, Henry, and Craig's daughter, Ella (whom the actor had from his previous marriage to actress Fiona Loudon). The news of the couple's nuptials came as a surprise to many as Weisz had previously made it known that she was not a big fan of marriage. Her outlook, however, changed after she met Craig so much so that she not only hurriedly married him but takes pride in the whole thing. According to the actress, she loves being married and being Mrs. Craig, and her passports and checkbooks all came with her married name.
Such lovely sentiments remain in place to date and Weisz and her husband have built a stable union. They spend time talking about work, as well as other mutual interests such as books, poetry, and cooking. They also have one child together, a daughter born in September 2018. The couple has refused to disclose their daughter's name and identity to the public, and this is unsurprising considering how private they have been about their personal lives. Weisz has, however, revealed that becoming a mother at an older age, she had her daughter at 48, is more tiring, but she is having real fun and enjoying every part of it. The actress has further disclosed that this would be the last child for her.